It was announced by the NFL today that New Orleans Saints Vice President of Football Administration Khai Harley and Co-Defensive Coordinator/Secondary Coach Kris Richard have been selected to participate in its inaugural Coach and Front Office Accelerator from May 23-24 at the Spring League Meeting in Atlanta.
The Accelerator event will convene more than 60 diverse head coach and general manager prospects from all clubs and the League, with ownership representation from all 32 clubs. Harley and Richard were both nominated by the Saints to participate in the Accelerator.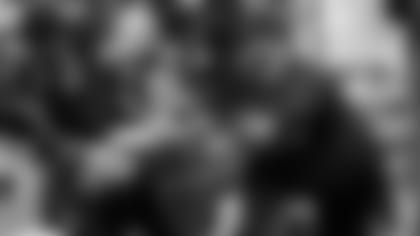 Monday's and Tuesday's Accelerator event will provide Harley, Richard and other participants with leadership development sessions with football operations experts and facilitators, as well as time spent networking directly with club owners. In addition to leadership development and sessions on the business of football, attendees will engage in candid discussions on how to take the next step in becoming a head coach or lead front office executive.
Harley is now in his 15th season in the Saints front office, his eighth season in his current position. Richard, who has 15 years of NFL playing and coaching experience, joined the Saints as secondary coach in 2021 and was promoted by Head Coach Dennis Allen to add co-defensive coordinator duties in 2022.