The New Orleans Saints are teaming up with Cox to host the 2022 Saints Draft Boil on Saturday, April 30 from 11:30 a.m. - 2:00 p.m. at the Ochsner Sports Performance Center (5800 Airline Drive, Metairie, LA).
"We are thrilled to partner with the New Orleans Saints for such an exciting event. We are dedicated to bringing people closer in meaningful ways and, in the Bayou State, crawfish boils and football top the list of best ways to stay connected," said Kevin Monroe, Cox New Orleans Market Vice President. "Cox also applauds Big Brothers Big Sisters of Louisiana for empowering our youth to reach their full potential and ensuring all voices and perspectives are heard."
Following a successful pre-sale to our season ticket holders, a very limited number of Draft Boil tickets are on sale now to the public. Proceeds from the event will be donated to Big Brothers Big Sisters of Louisiana, a local non-profit committed to ensuring Justice, Equity, Diversity, and Inclusion (JEDI) is an integral part of creating and supporting one-to-one mentor relationships that ignite the power and promise of youth.
"My Big Mentors and Littles are beyond excited to be able to enjoy fun activities and be a part of the 2022 New Orleans Saints Draft Boil in New Orleans," said Erin Davison, Executive Director of Big Brothers Big Sisters of Southwest Louisiana. "To have the experience of being asked to attend and being recognized for making good grades and having good behavior is something our youth need, especially after experiencing the challenges of the past two years. And the opportunity for us to be the beneficiary of donations raised from generous donors who are part of the New Orleans Saints family just makes this whole experience life-changing for our youth."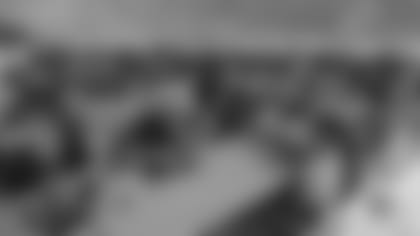 The Louisiana band, Blue Rhythm, will perform during the Draft Boil, which will also feature interactive Saints elements for those attending. Fans will also be able to watch the 2022 NFL Draft on televisions at the event, as the Saints currently have three selections on Saturday.
Adult tickets are $25 per person, and new this year kids ages 12 or younger can attend for $15 (Limit of 8 per account). Admission includes crawfish, jambalaya, hot dogs, as well as vouchers for free Coca-Cola soft drink products, water, Bud Light products, and Sugarlands Voodoo Punch (21 and older).
The Draft Boil will include special appearances by current and former Saints players, Saints Mascots, and the Saints Cheer Krewe. New this year, there will be a free kids class with Saints Cheer Krewe courtesy of Raising Canes. Complimentary parking will be provided in the Shrine on Airline parking lots. Tickets for the event can be obtained at www.NewOrleansSaints.com or by calling the Saints ticket office at (504) 731-1700.
Past beneficiaries of the New Orleans Saints Draft Boil have been the Youth Empowerment Project, the Bastion Community, the American Red Cross Flood Relief Efforts, the New Orleans Saints Hall of Fame, the Wounded Warriors Project, and the Johnny Mac Soldiers Fund.