Saints Fan Mosaic Sweepstakes | New Orleans Saints | NewOrleansSaints.com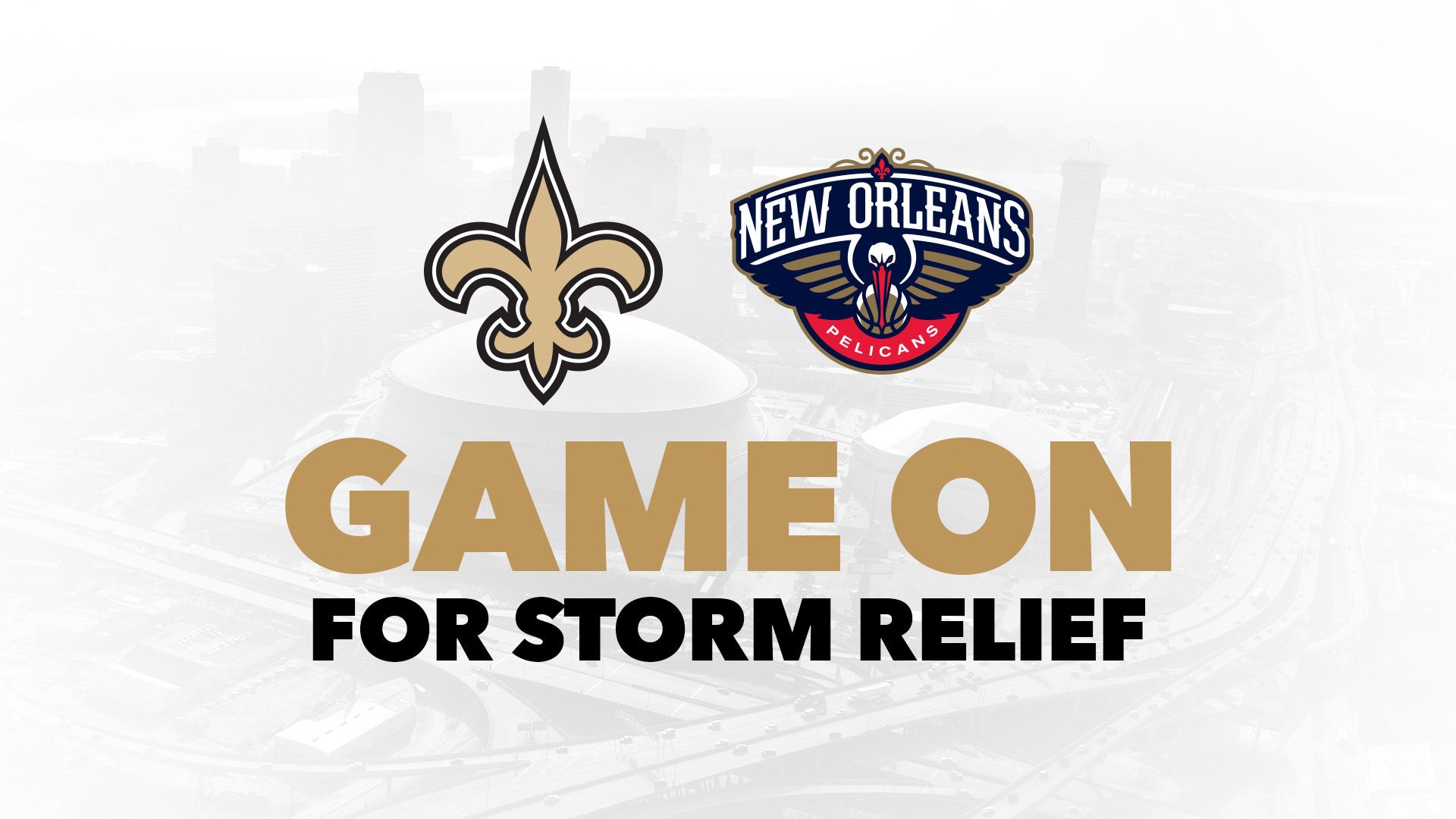 NEW ORLEANS SAINTS & PELICANS FUNDRAISER FOR HURRICANE RELIEF
The Saints and Pelicans are working with three non-profits including Feeding Louisiana, Community Foundation of Southwest Louisiana and the American Red Cross of Louisiana to actively support southwest Louisiana's storm recovery efforts.
Fans who make an online donation to this campaign by 11:59pm CT on Wednesday 9/16 will be entered to win a chance to represent Saints Nation during the September 27th Sunday Night Football broadcast on NBC, when the Saints take on the Green Bay Packers. The winners will claim a spot in the 12-person Fan Zone that will be featured on the live broadcast. They will also be able to virtually interact with Saints players during the game through special two-way video screens being placed in the end zones. Finally, winners will also receive a gift pack of Saints gear so that they're always game day ready.
The sweepstakes is now closed but fans can still make donations towards the relief efforts listed below.