Steve Sidwell, longtime New Orleans Saints assistant coach and member of the New Orleans Saints Hall of Fame, died Wednesday evening. He was 78.
A veteran of more than 35 years coaching in college and the National Football League, the New Orleans Saints defense was consistently one of the best under the supervision of Sidwell, who was coordinator from 1986-94. During his tenure, New Orleans led the league in points allowed (1991-92), rush defense (1989) and pass defense (1992-93).
During Sidwell's tenure in New Orleans, seven defensive Saints players were selected to a total of 18 Pro Bowls, including all four starting linebackers being selected in 1992. Out of those four linebackers, both Rickey Jackson and Sam Mills were voted into the Pro Football Hall of Fame. He also served as Mills' position coach from 1986-93.
Pat Swilling, Saints outside linebacker from 1986-92, spoke about the impact Sidwell had on his career.
"I really believe I owe my career to Steve Sidwell and Vic Fangio (Saints linebacker coach from 1986-94, current Miami Dolphins defensive coordinator), but more Steve Sidwell," said Swilling, a Saints Hall of Famer, four-time All-Pro in New Orleans and NFL Defensive Player of the Year (1991) with the Saints. "Because Steve Sidwell was the original guy who created that 3-4 defense that me and Rickey (Jackson) and Sam (Mills) and Vaughan (Johnson) played in. As you kind of look around at all the great players who played in that defense over the years – Andre Tippett, Hall of Famer, played in it, Rickey is a Hall of Famer – I'm pretty sure there are some other guys who played in that defense and even today, Vic Fangio is still running that defense. I truly believe that my ability and what I was able to do as a player – and not only that, but I'm pretty sure Rickey would say the same thing – when he brought that defense to us, it was a game-changer for us as far as players, and the ability for the outside linebackers to be an integral part of making things happen."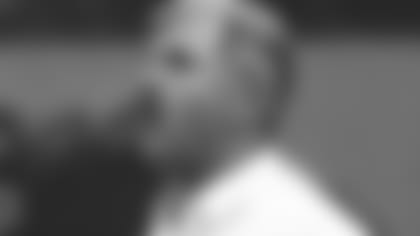 Jackson said Sidwell was a great coach. "I think that everybody really liked Sid, because he liked all four of us linebackers. He was the mastermind of it. ...
"He worked well with the players, that's what I liked about Sid. If you saw something, you could tell him and he was the type that he'd go along with you," said Jackson, a member of the Pro Football Hall of Fame, Saints Hall of Fame, Saints Ring of Honor, five-time All-Pro and seven-time Pro Bowler. "You had some coaches that didn't want you telling them nothing about what you'd see, but he was one of those coaches that you could communicate with him."
Prior to coming to the Saints, Sidwell was on the coaching staff of the Indianapolis Colts, where he coached the defensive line in 1985. Before that, he got his start in the NFL as linebackers coach with the New England Patriots from 1982-84. After his Saints stint, Sidwell also served as defensive coordinator of the Houston Oilers, Patriots and Seattle Seahawks.
Sidwell was not just a great coach, though. His time in college proved he could play with the best of them. He was an all-conference linebacker at the University of Colorado, which eventually led to the start of his coaching tenure as linebackers coach at his alma mater from 1966-73. While there, he worked with the man who would be his head coach at the Saints, Jim Mora. He moved to the University of Nevada-Las Vegas, assuming the additional duties of defensive coordinator at Southern Methodist and held that post until 1981. He then went to New England and became a part of the Patriots defensive staff under Mora in 1982.
His coaching efforts were recognized in 2004 when he was inducted into the New Orleans Saints Hall of Fame. Sidwell only experienced six losing seasons during his 21 years in a coaching role on an NFL team.
Saints Coach Dennis Allen talked about Sidwell's impact at Allen's post-practice media session Thursday.
"No. 1, I'd say, you know, our thoughts and prayers go out to his family," Allen said. "He was a tremendous defensive coach in our league, a ton of success. Lead the Dome Patrol defense, which is really the standard of defense for the New Orleans Saints. It's what we kind of aspire to be defensively. So, it's a sad day for our organization and again our thoughts and prayers go out to his family."
Senior writer John DeShazier contributed to this report.