The players know their roles, the game plan is distributed and the various parts collectively move as an effective unit to ensure maximum success.
Because Dennis Allen is a meticulous leader when it comes to the vacations that include multiple families.
"He kind of takes the lead in the planning," said a laughing Bryan Smith, who has known Allen, the former New Orleans Saints defensive coordinator who was hired as head coach on Feb. 8, since elementary school.
"I've known Denny since about third grade," Smith said. "We played baseball together, went to junior high and high school together, we were roommates in college (at Texas A&M).
"I've known Denny forever, and we still keep in touch, see each other once or twice a year, family vacations. All of that stuff."
What Smith has seen the majority of his life is what those who know Allen best all form a consensus on: D.A. is a detailed man who lasers in on the task. And currently, that job is to lead the Saints into the future after the most successful run in franchise history under Sean Payton, who stepped down Jan. 25 after 16 years with the team.
"He's very intense, especially as we got older," Smith said of Allen. "We always made a joke, like on Fridays, he had his game face on all day. He was a leader. He was just one of those guys who was vocal, who kind of led by example, all that kind of stuff.
"He was always a good athlete, he played all the different sports. When you look back at it, especially as we got older, I didn't play in college but I was his roommate, but you could see that in high school, the leadership and how he was focused, driven."
That focus and drive led Allen to become the Class 5A Defensive Player of the Year in Texas, where he had 10 interceptions and 92 tackles in eight games as a senior at L.D. Bell High in Hurst, in 1990.
"He was an interception machine," Smith said.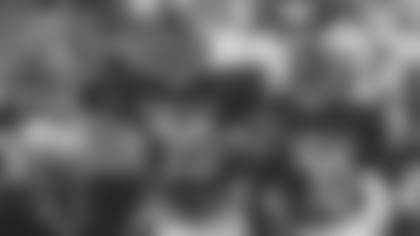 That made it easy for Texas A&M Coach R.C. Slocum to want Allen to play for the Aggies, even if Slocum didn't foresee stardom for Allen as a player.
Allen was a member of the acclaimed 1991 recruiting class, which included future NFL players Sam Adams (defensive line) and Ray Mickens (cornerback), and joined a secondary that already had cornerback Kevin Smith and safety Patrick Bates (future first-round picks), and added cornerback Aaron Glenn, another future first-round pick, in '92.
"He was everything, from the day first met him, I thought he would be and is," Slocum said. "I watched him play in high school. I thought he was a good athlete – not a great athlete, not a great talent – but a guy that had enough ability to play. And I thought all of his character and the extra things about him would allow him to be a really good player, which he was for us.
"He came in and it was exactly what I thought. He needed a little work; he worked extremely hard, he did everything that you would want a guy to do. I tell people that if they'd all been like Dennis Allen, I'd still have dark hair."
"Dennis walked into a place that was loaded at every position, very competitive and you didn't always see a path (to playing)," said James McKeehan, who was a member of Allen's recruiting class. McKeehan was a tight end and played as a freshman, while Allen redshirted.
"(But) you just couldn't keep Dennis off the field," McKeehan said. "He's a guy that just, if he's around it, he's going to have production. And he was very productive. It seemed like any time they put him in the game he came up with an interception, or he came up with a big play to get the other team off the field. So you had to find more ways to get him on the field, and that's what I really remember about him. He just was a football player."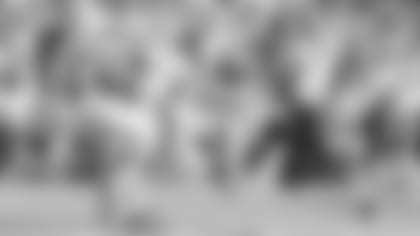 Allen started his final 22 games at A&M and had eight interceptions in his final three seasons, including a game-clinching pick near the goal line against Texas in '93, to preserve an 18-9 lead.
But after college, he found his true calling. Allen said he knew he wanted to be a coach in the seventh grade, that when he was in high school he wanted to be a high school coach, and when he was in college he wanted to be a college coach.
College is where he started.
"He was a coach in the making right from the start," Slocum said. "He was a coach on the field for us, studied the defenses, studied the coverages and was a real asset to us on some really good teams and very good defensive teams.
"The thing that impressed me so much, he got a chance to go to camp (in the NFL), didn't make it in the league and came back and wanted to coach. I told him I'd put him on as a graduate assistant. Those days, all that you were allowed to pay was the equivalent of a scholarship. The guy had to be going to class and you couldn't pay him any more than what the cost of a scholarship would be. He did that. He said, 'Coach, I'd love to do that.' "
He did it from 1996-99, was hired at Tulsa to be secondary coach in 2000-01, then – spurred by Slocum's advice to "get to the NFL" – landed a job with the Falcons as defensive quality control coordinator in 2002-03. Slocum said it amounted to a graduate assistant's job in the NFL, but the NFL was where Allen needed to be.
"I had a bunch of guys do that," he said. "It's a league that recognizes talented guys and you can move faster, I think, than college. It's kind of a process that you have to go through (in college), I think it's move involved. I thought Dennis could go faster (in the NFL).
"I knew he was smart, I knew he was a hard worker. I've not been surprised at anything he's done."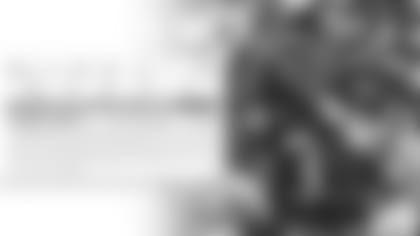 Few of those who know him are.
"You could see it," Smith said. "In sports, you never know how the dice will roll, but you could definitely see that. Denny is a smart guy, he moved up the ranks pretty quick."
"You see traits," McKeehan said. "You don't know. We're all kids coming up, but you know the guys you respect, you know the guys you look to for leadership and it's interesting to see those guys later in life.
"Maybe at that time you didn't realize how it was going to manifest itself. But when you look back and you think, yeah, think about summer workouts, think about preparedness, think about how he was with his teammates and lifting them up and what the coaching staff thought of him and how they put him up in front of the team as a whole. So yes, I think you can definitely see those kind of attributes.
"For him to rise to the level he has now, you never know that kind of stuff, but you knew he was going to be successful. Because how he was productive he was in everything he did – he did well in school, he took it serious. He was a great friend. He was one that it wasn't just football guys that interacted and respected him, he was very close with some friends of his that were in the Corps of Cadets. That group loved him, and they followed his career and supported the heck out of him."
Allen supports his friends, too. He keeps contact via a group text that McKeehan said they maintain, primarily comprised of those who were roommates and lived across from each other in college.
Too, there's the group that Allen invites to games.
"It would have been easy for those kinds of things to change your personality, for you to kind of forget about where you came from and all those kinds of things," Smith said. "And that's not Denny at all. He's grounded. He goes that extra mile for everybody."
The miles accumulated became his path to New Orleans twice, from 2006-10 and again when he returned in 2015. And now, Allen, the 17th head coach in Saints history, said he'll seek to establish a legacy of his own.
"He's paid his dues to have this opportunity in New Orleans," Slocum said.