Saints Rookie Mini Camp 2018: Day 1 - Part 1
Saints players gear up for Day 1 of Rookie Mini Camp at the Ochsner Sports Performance Center.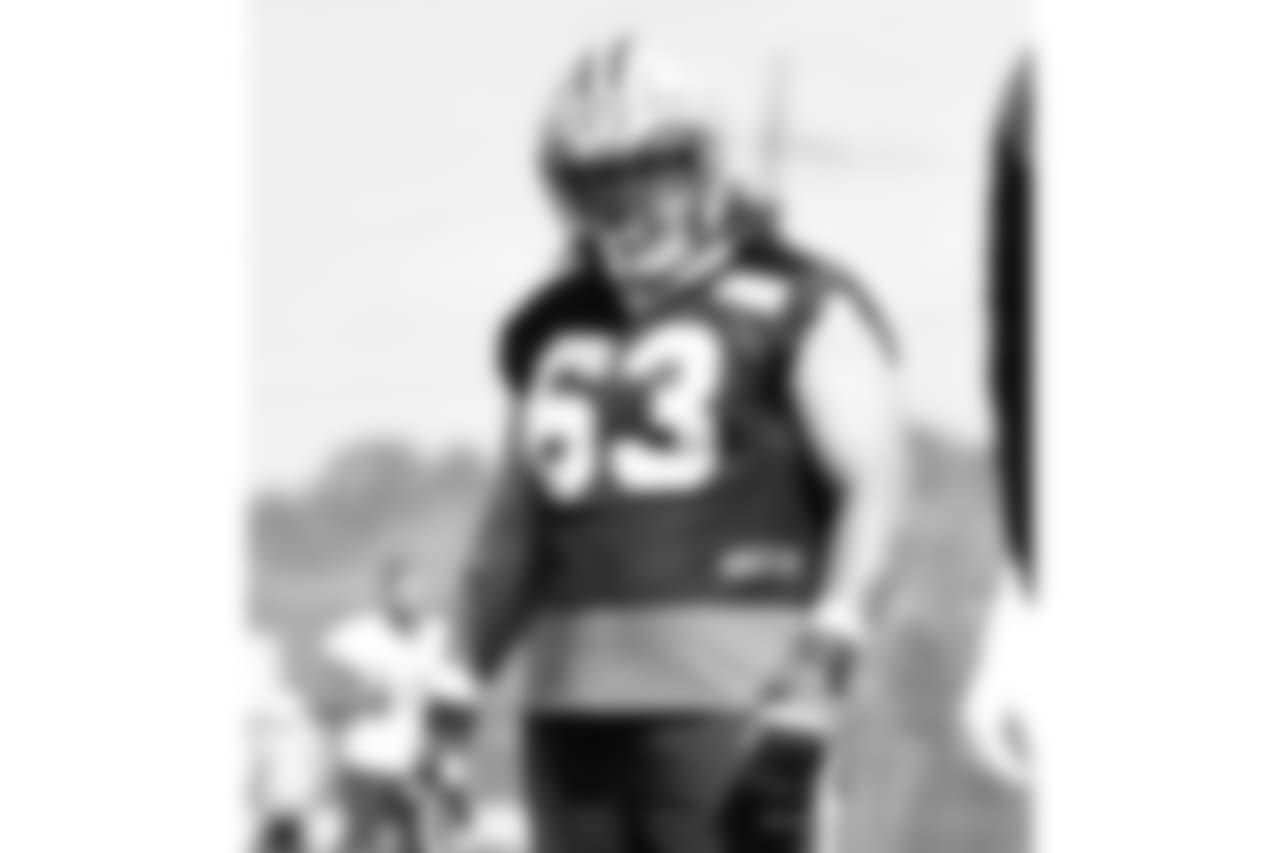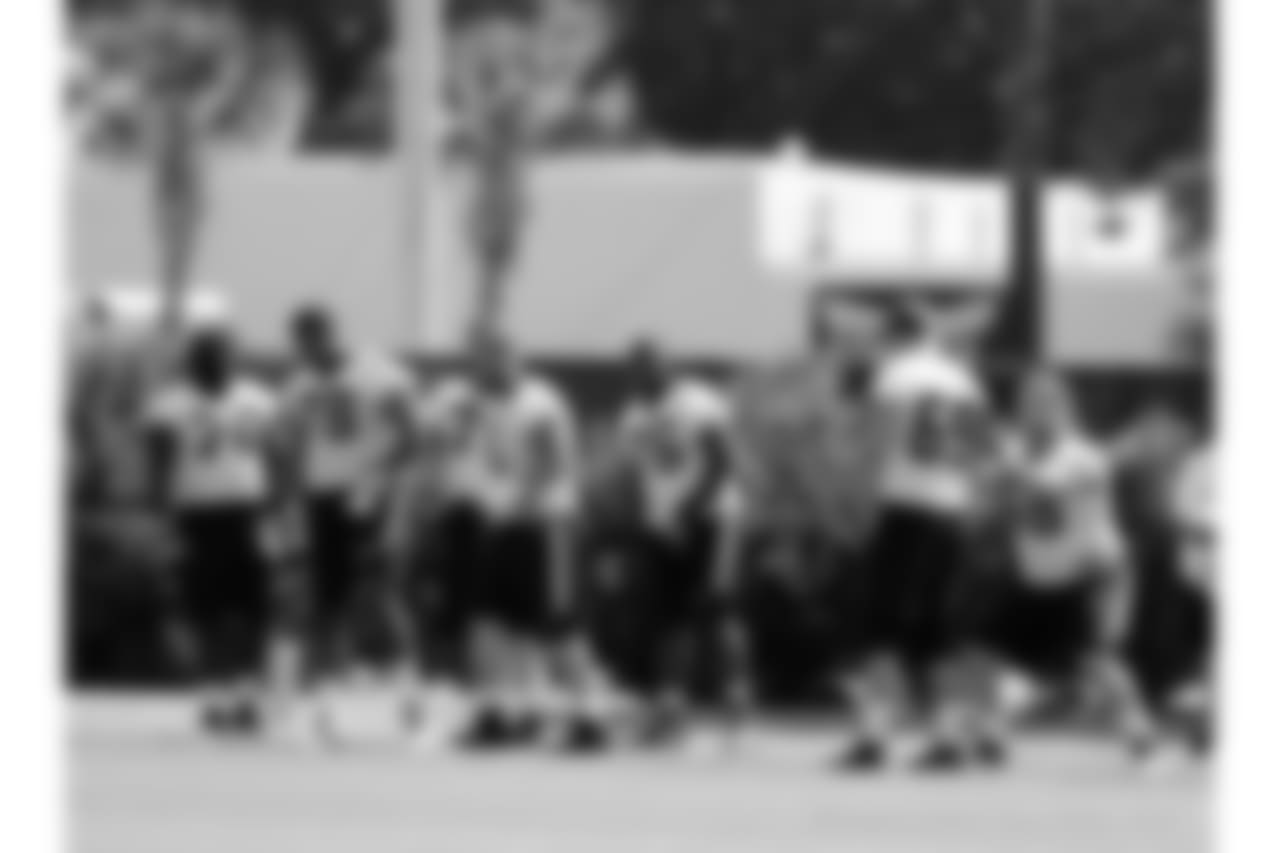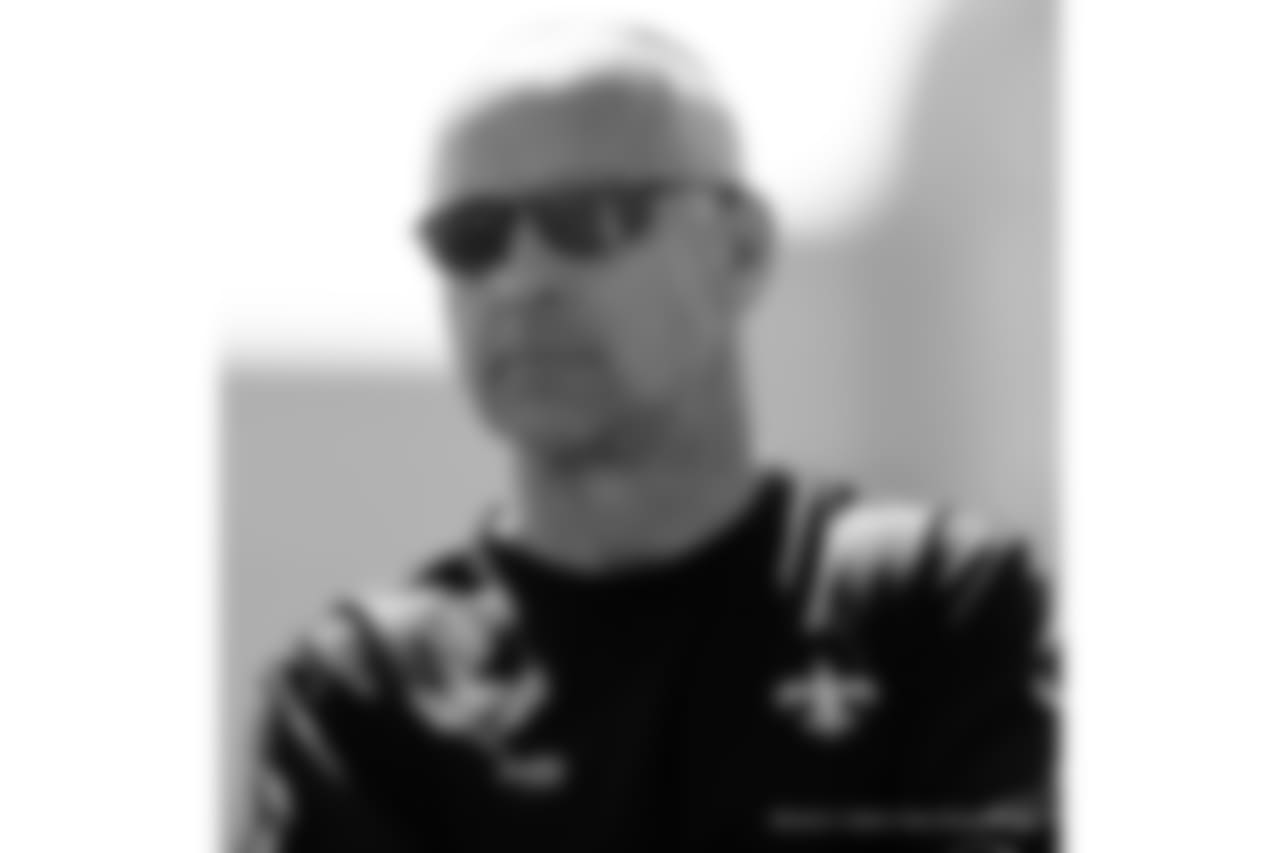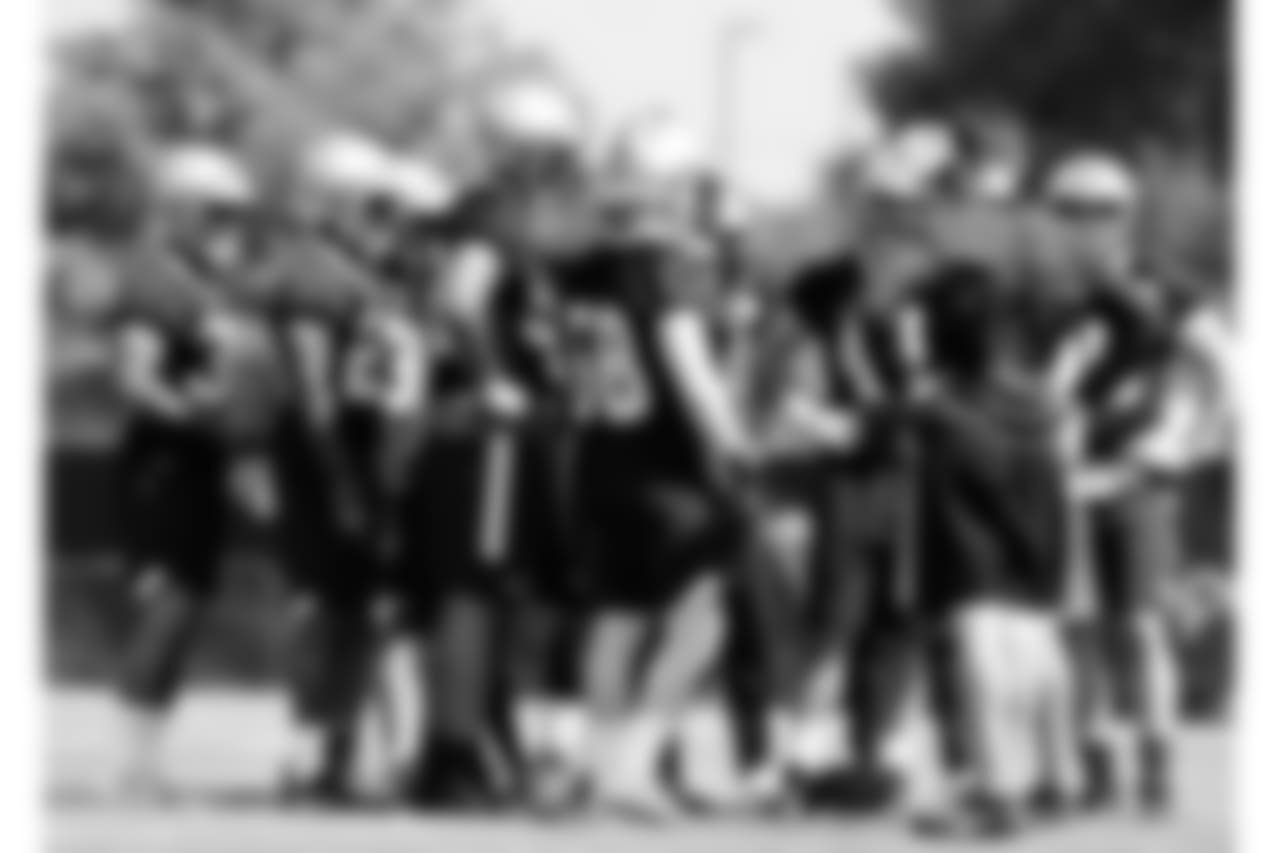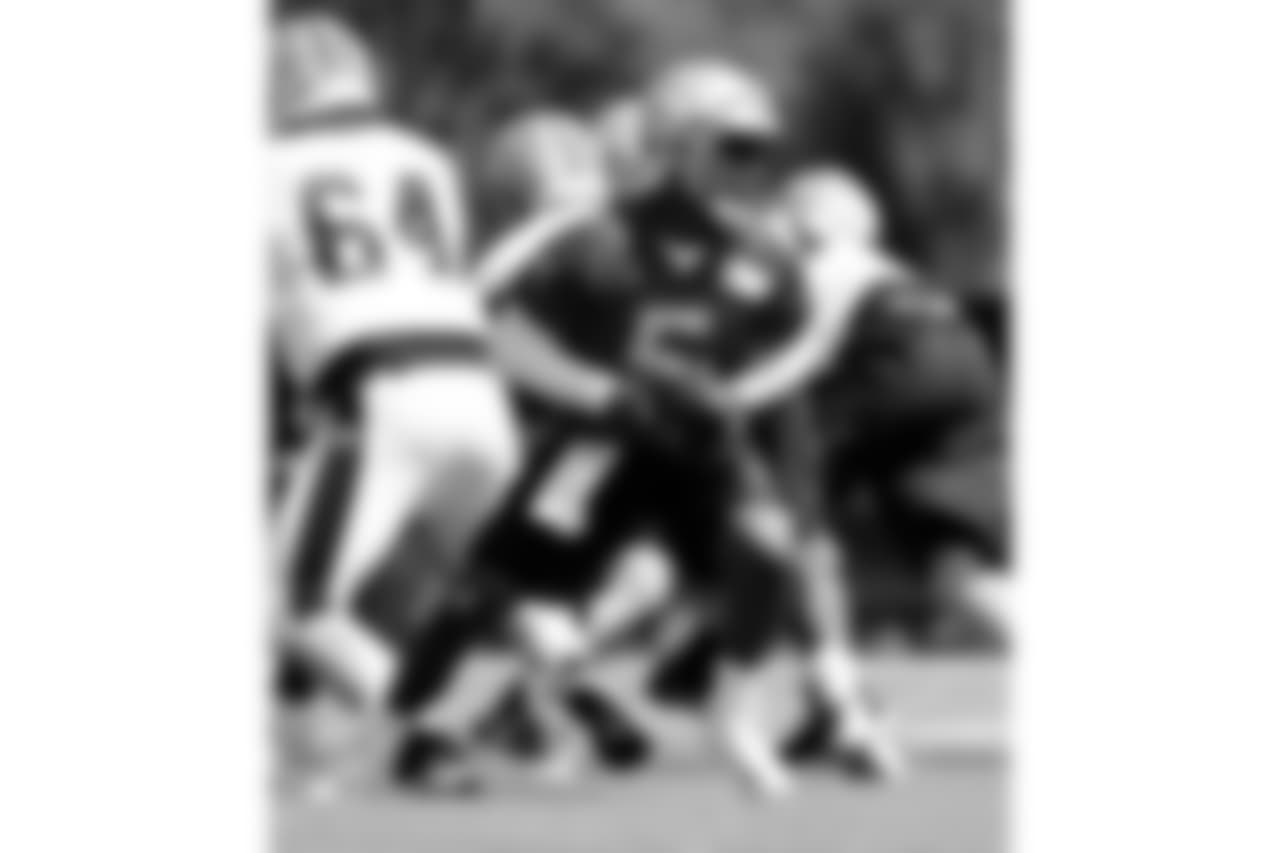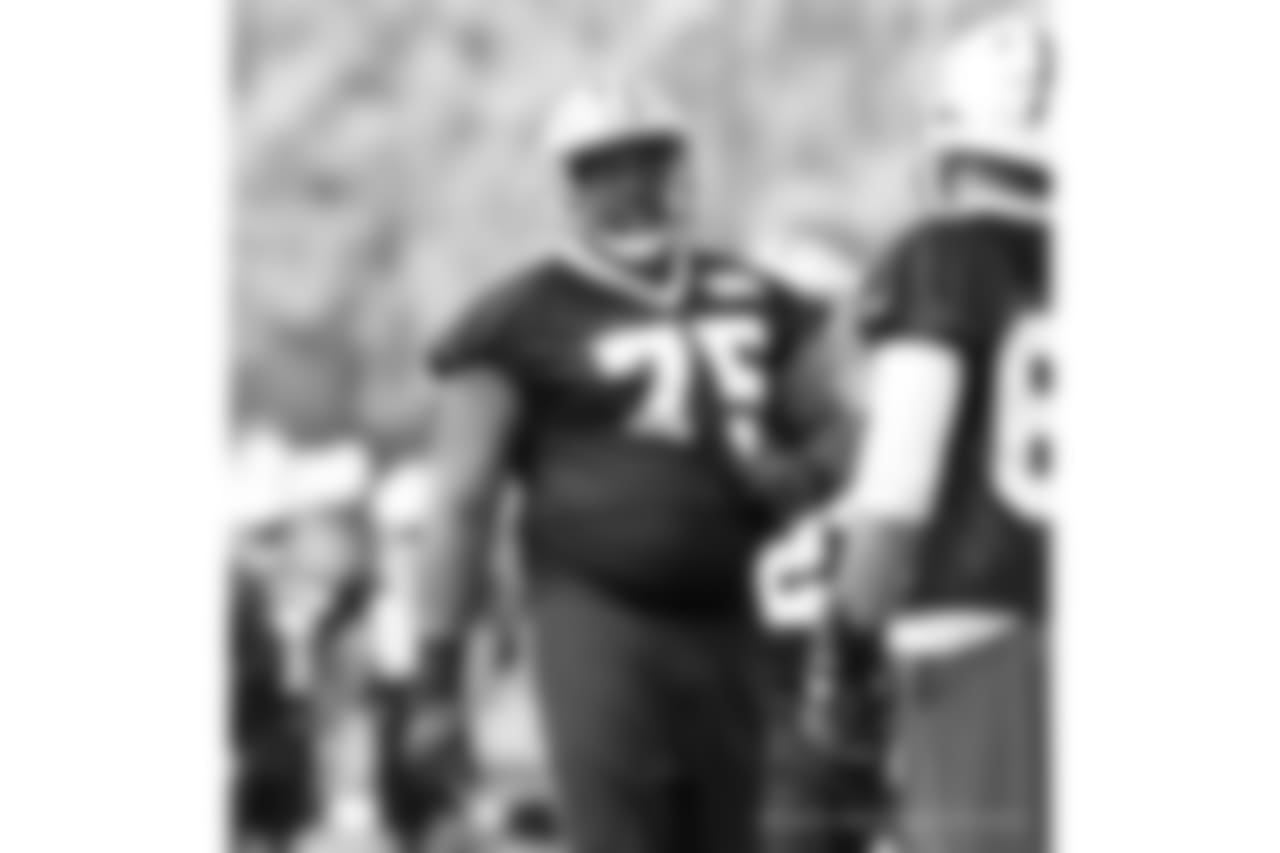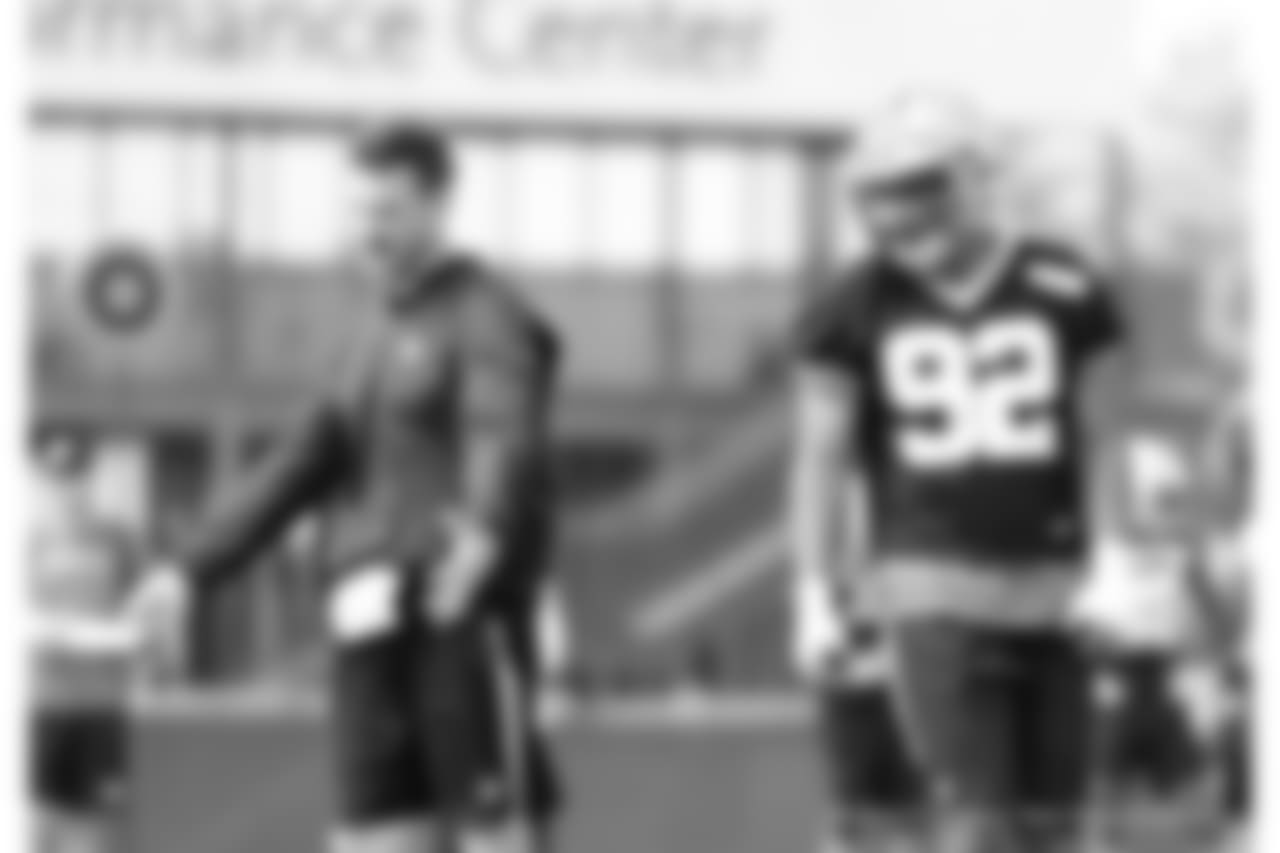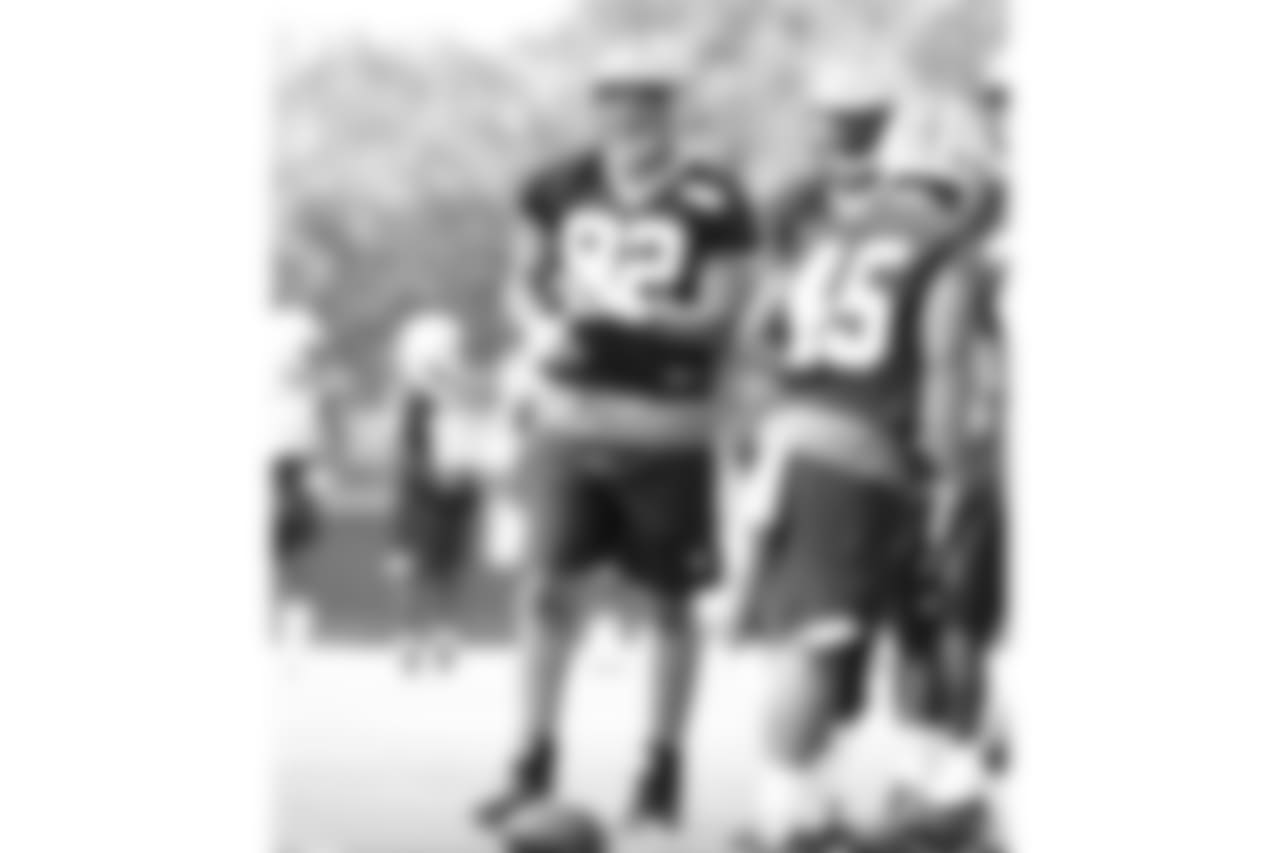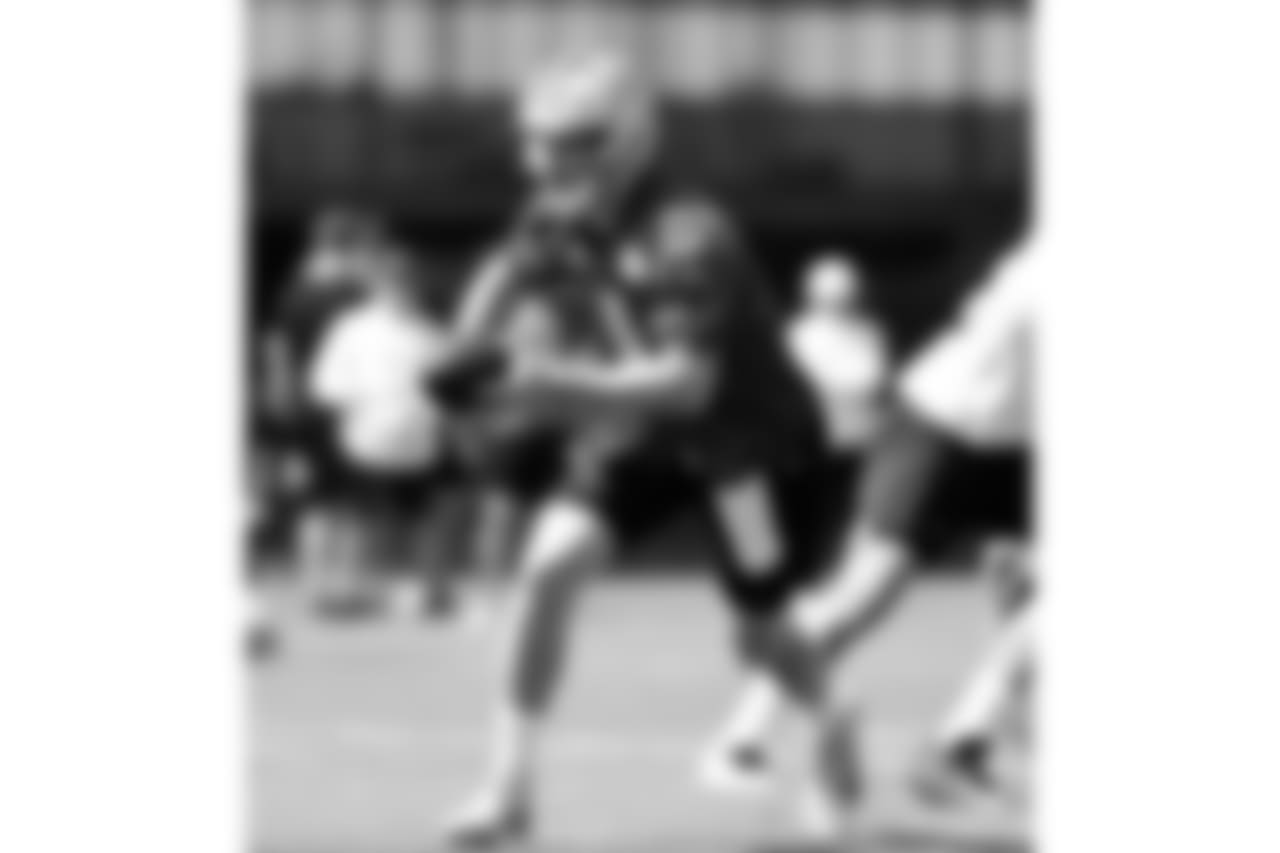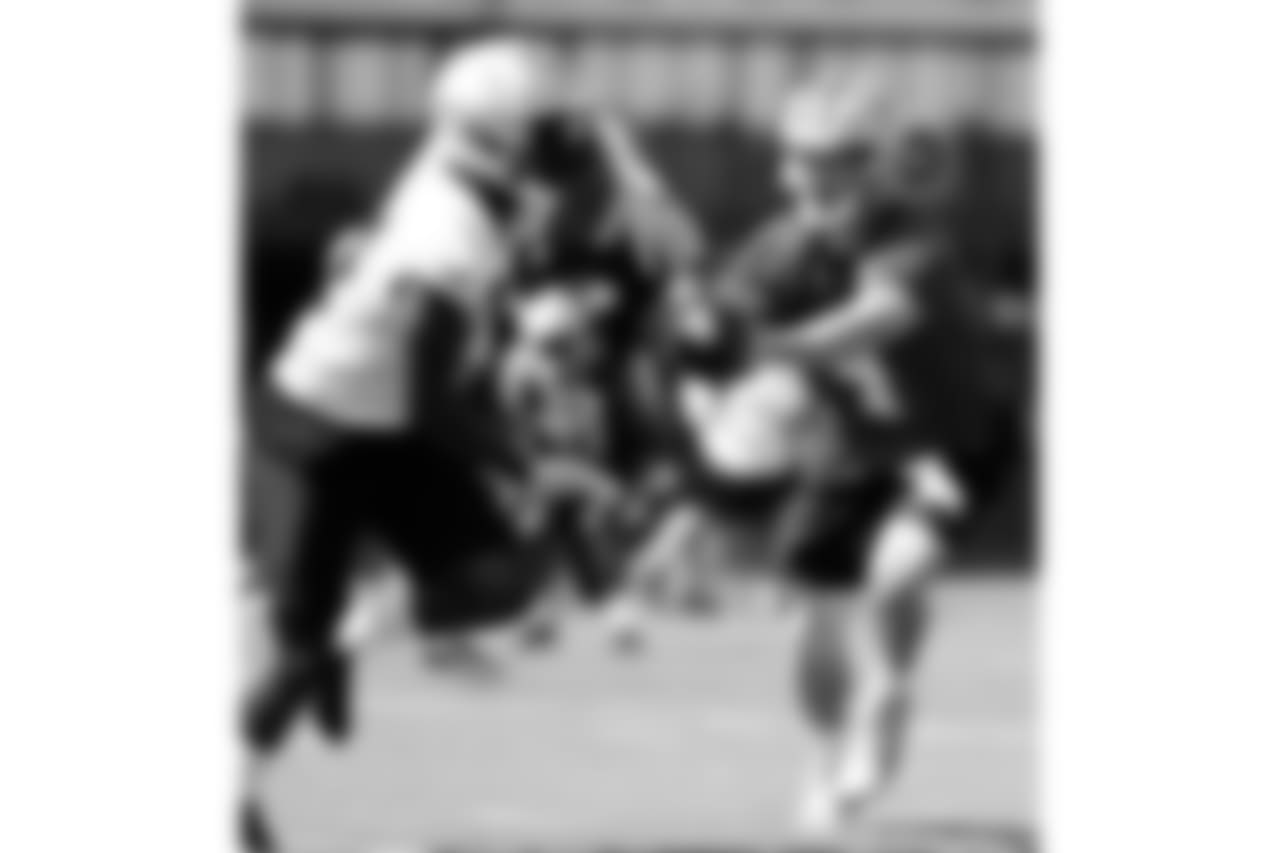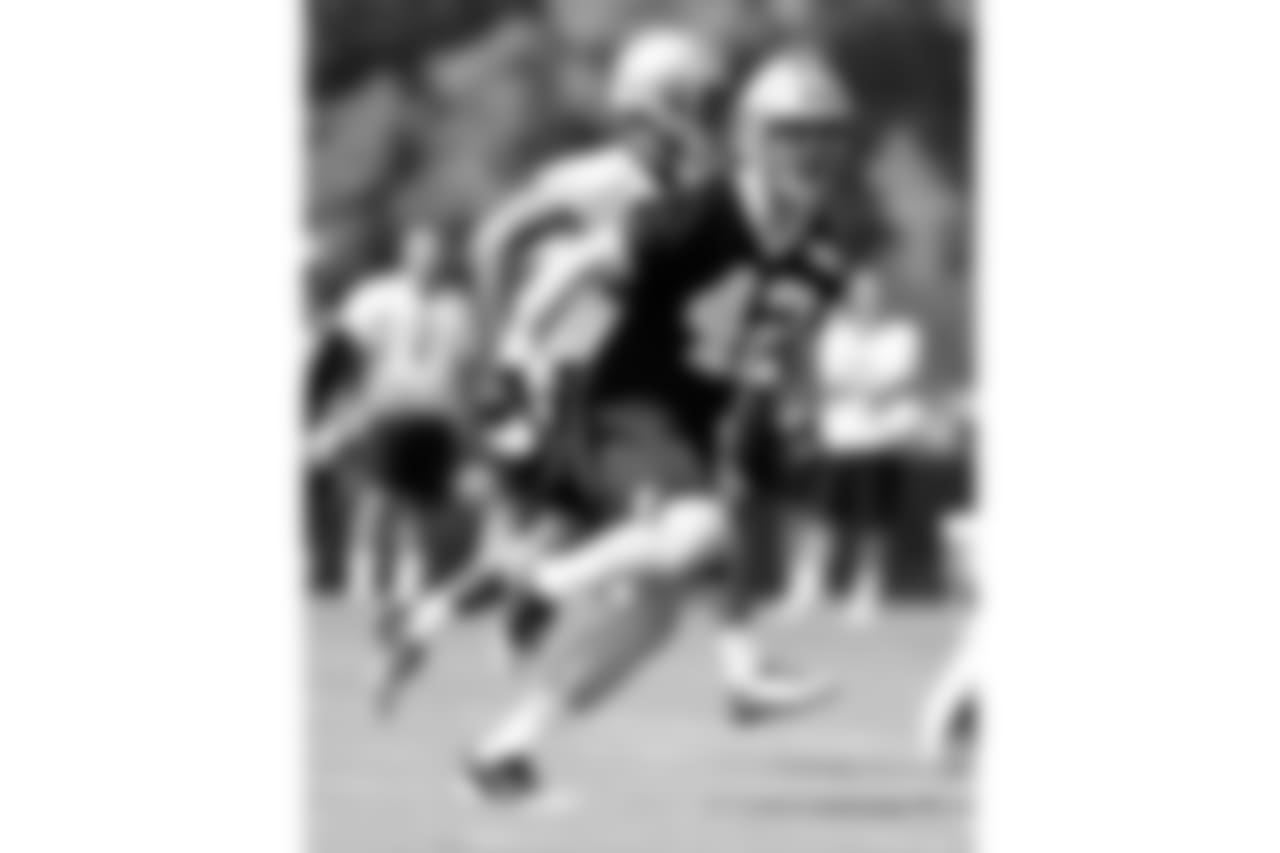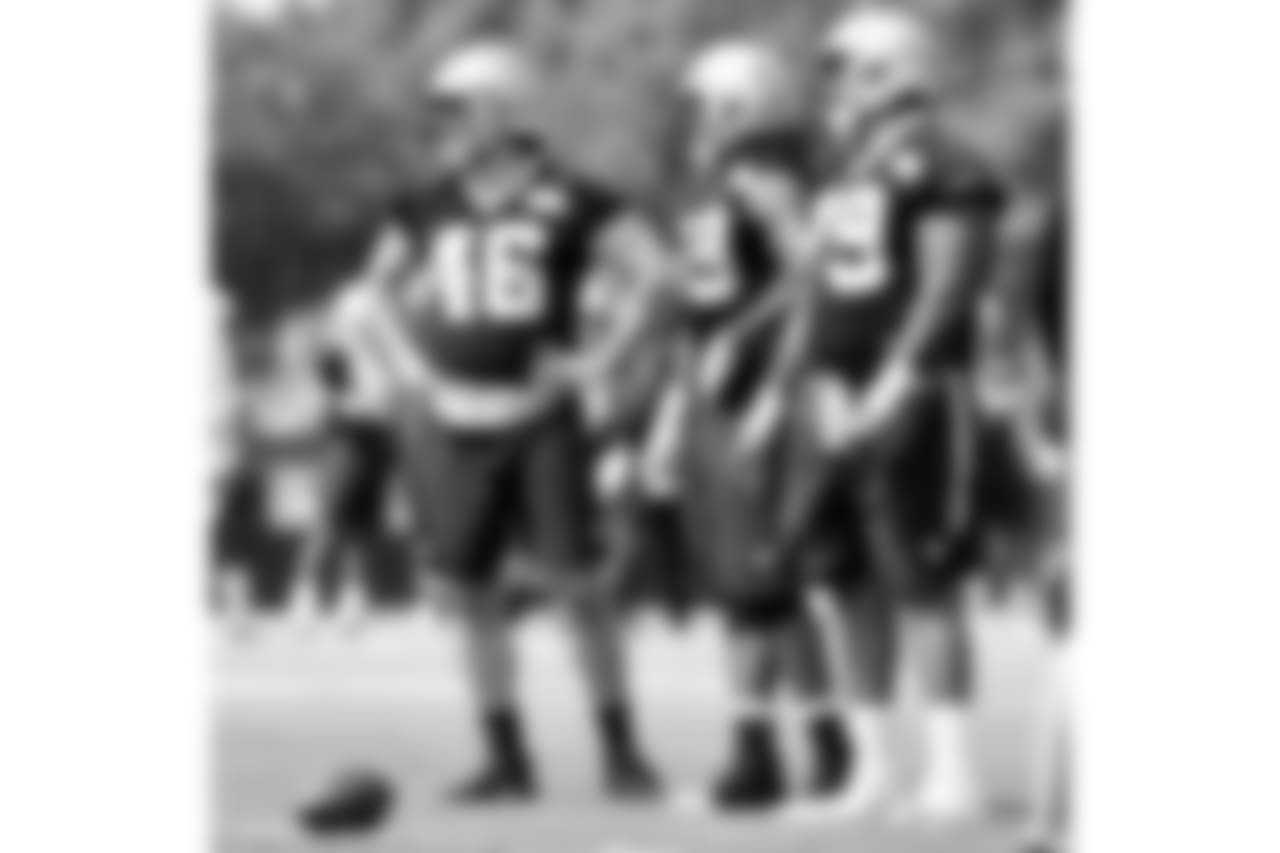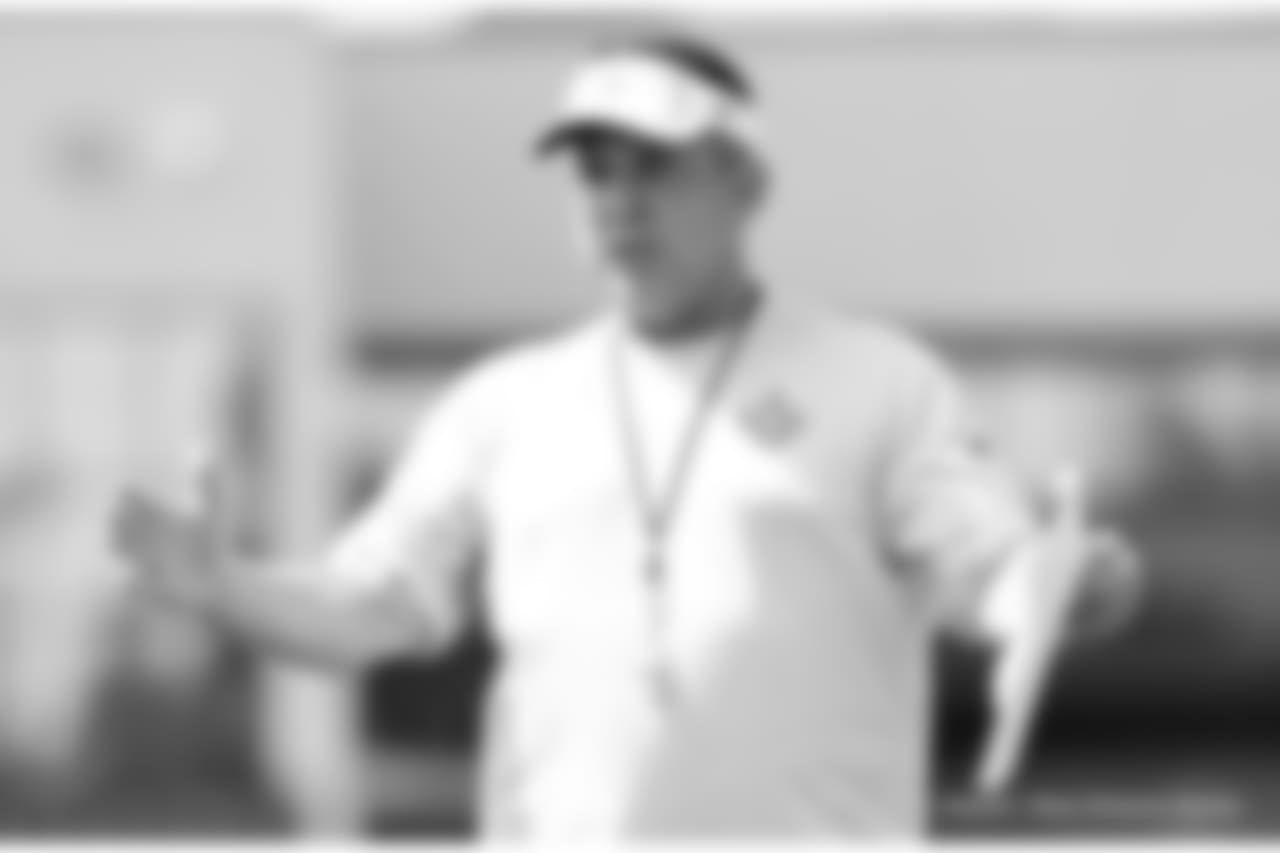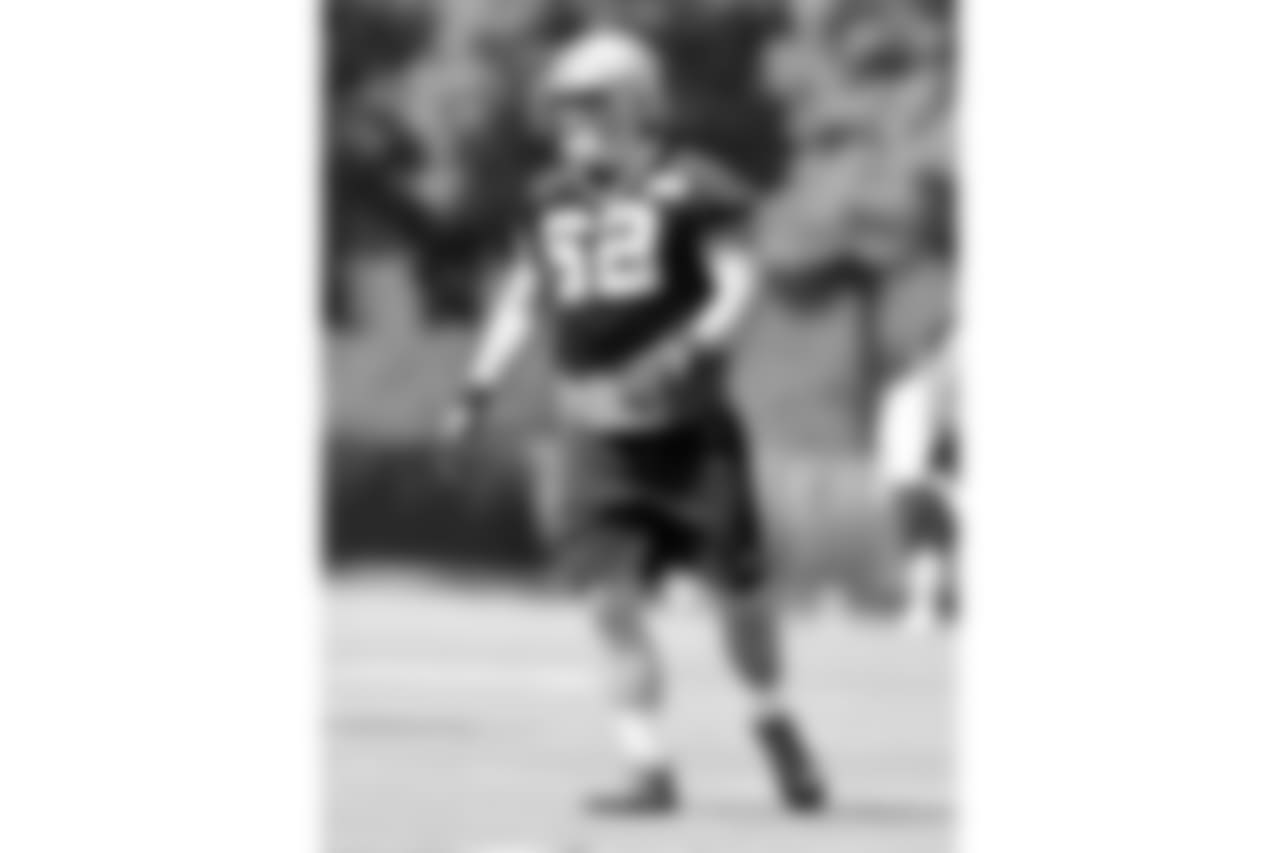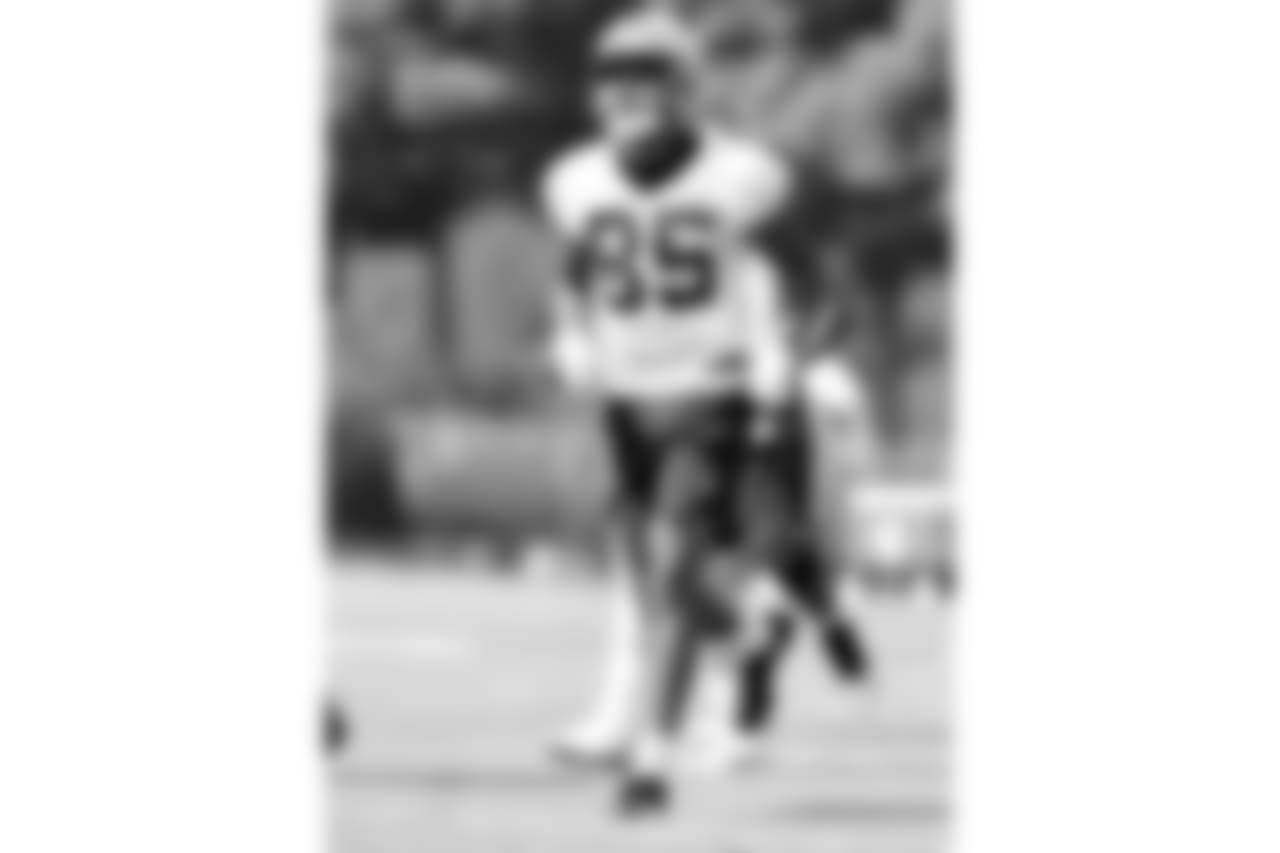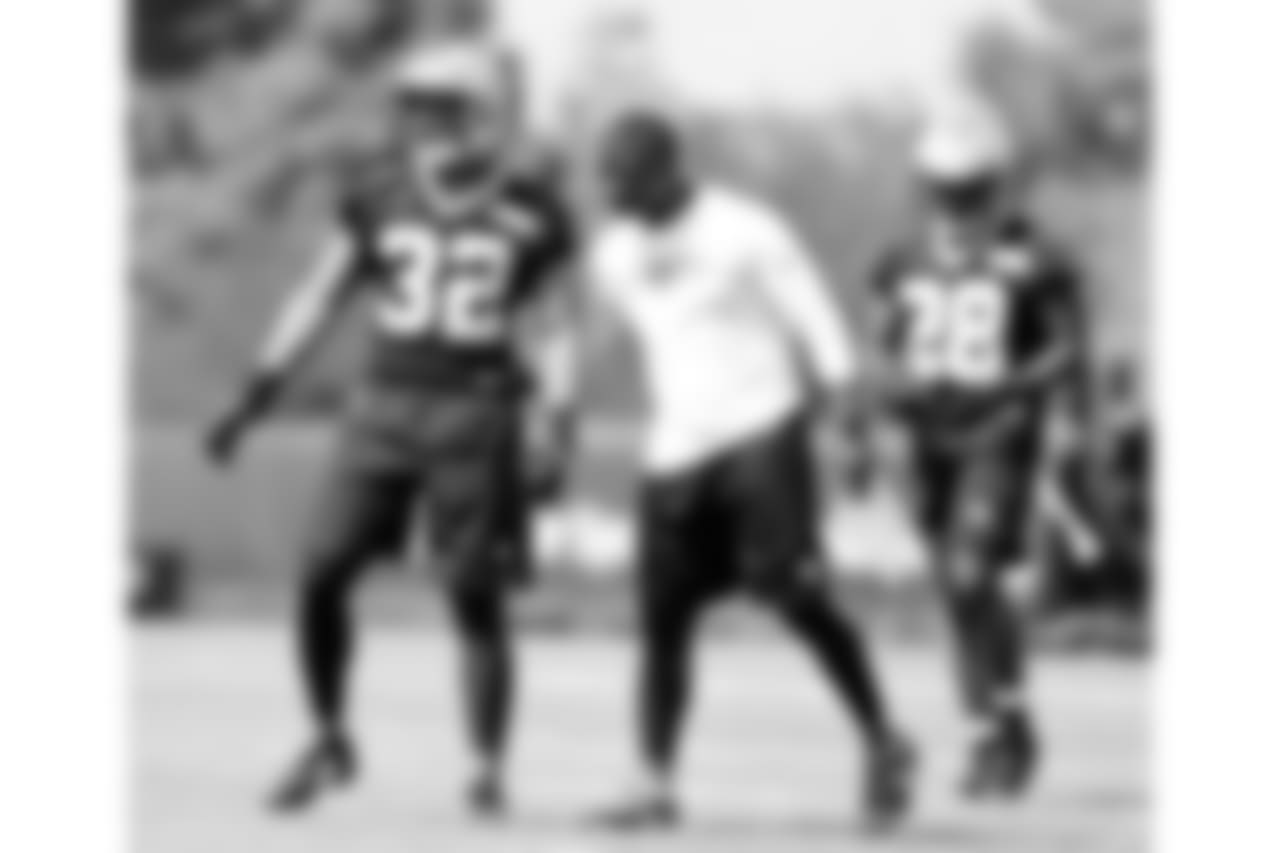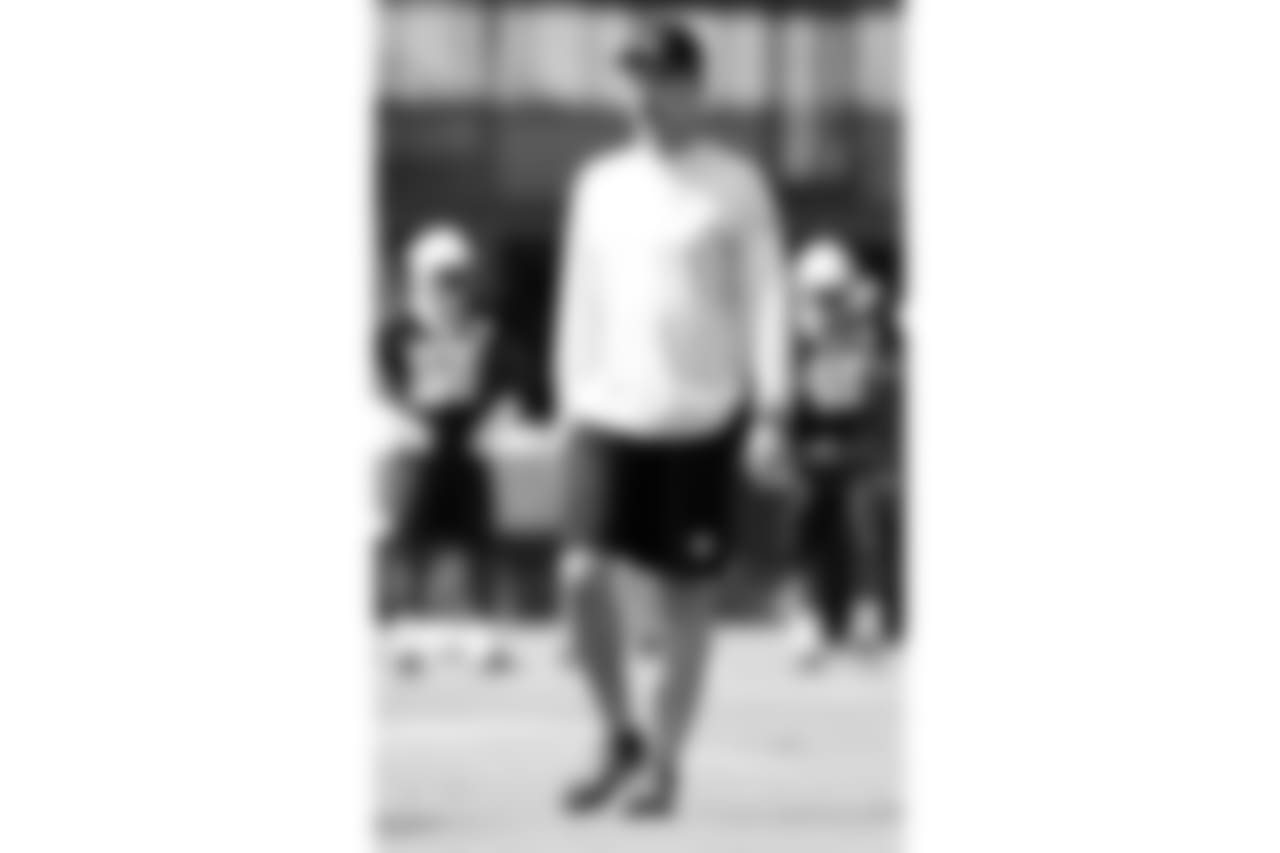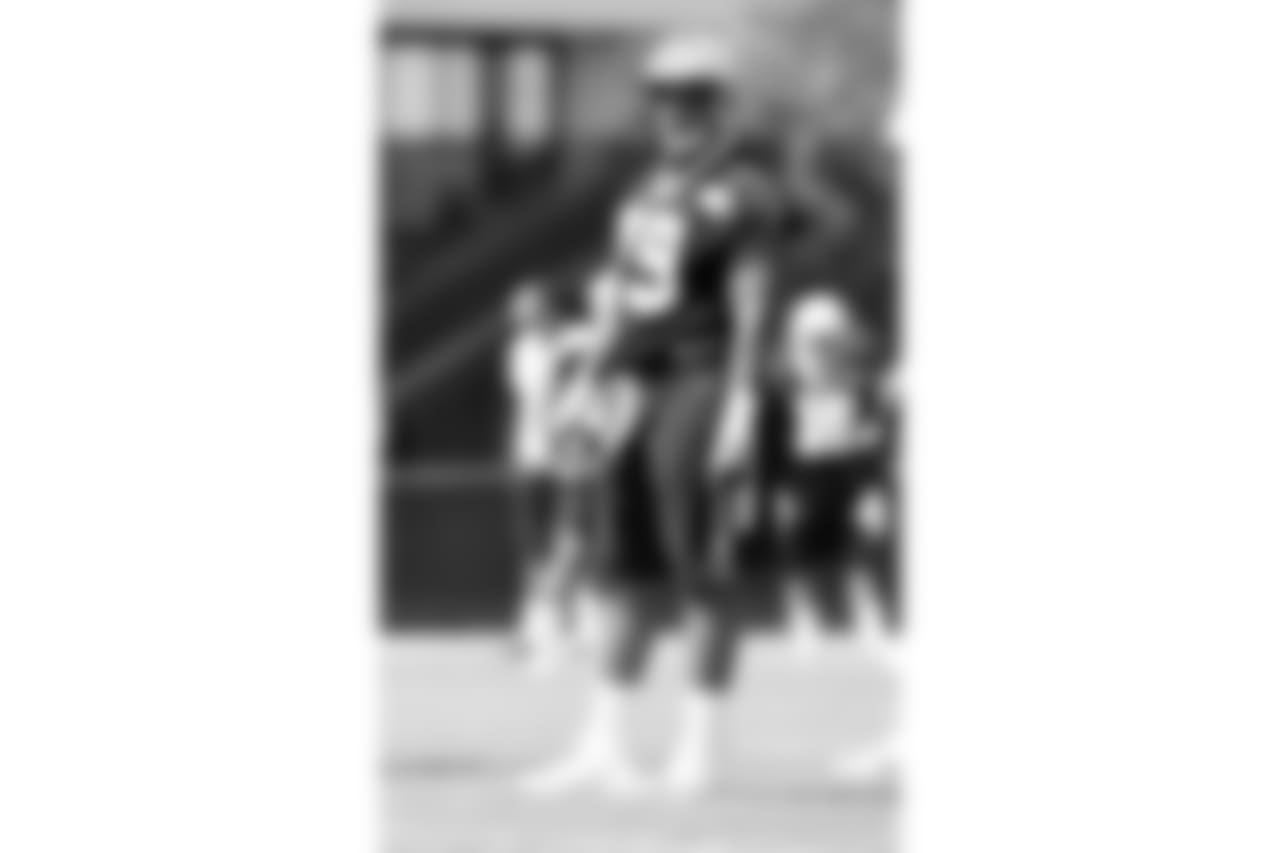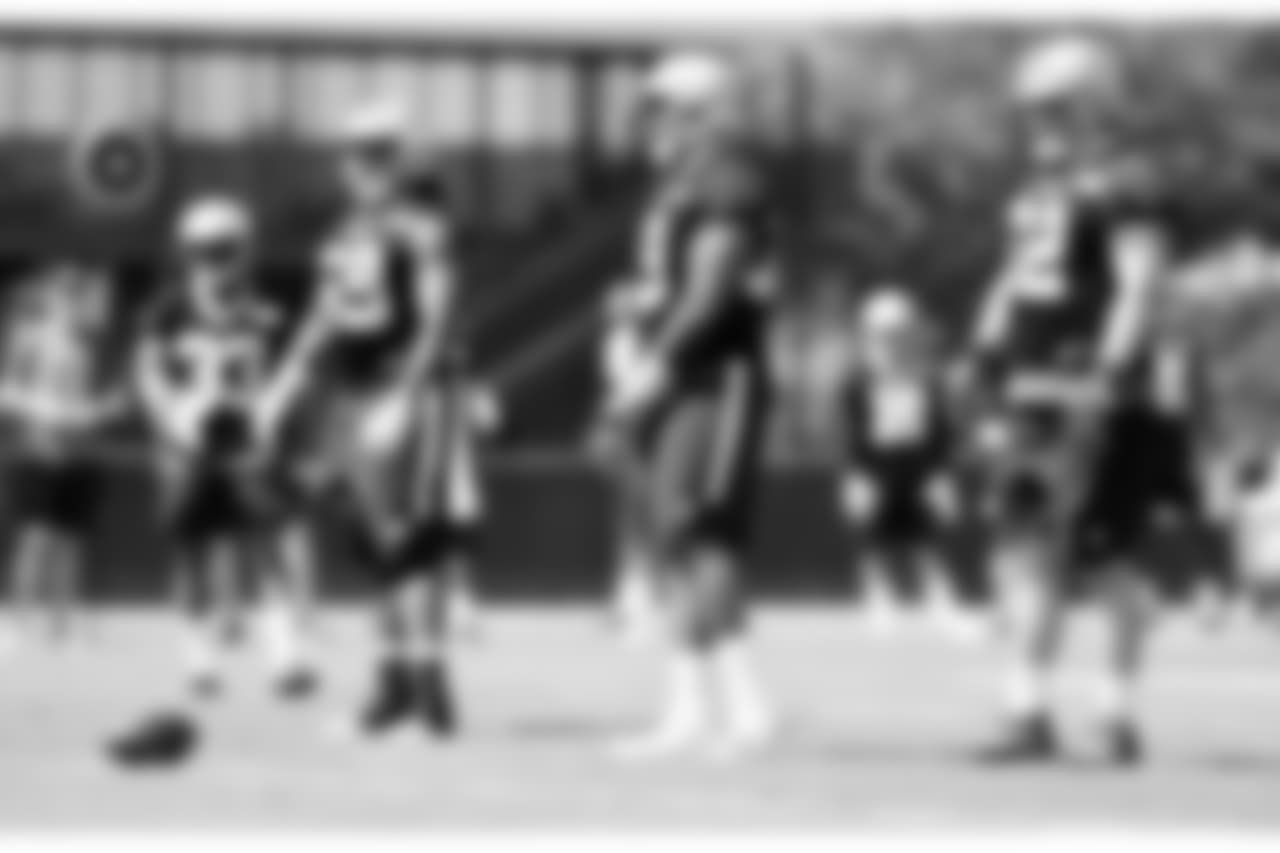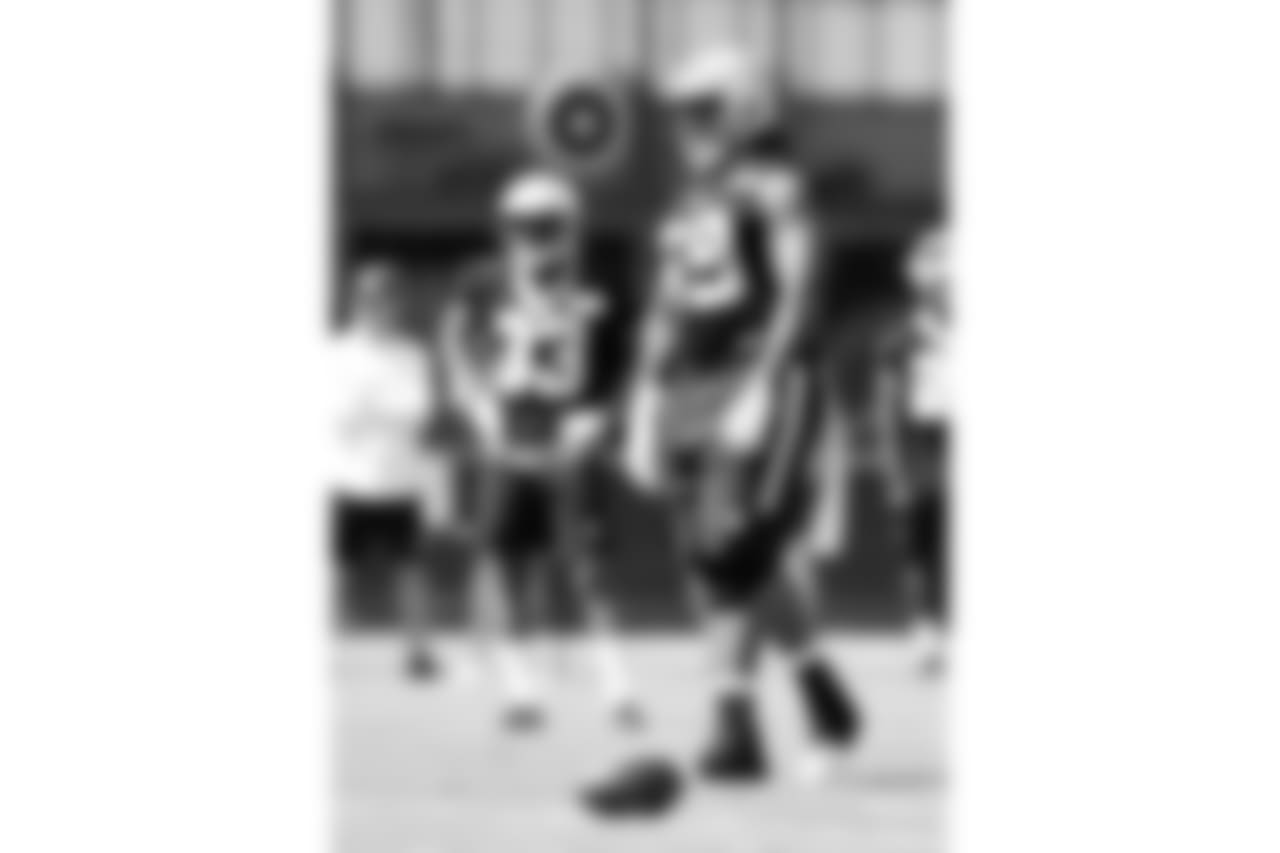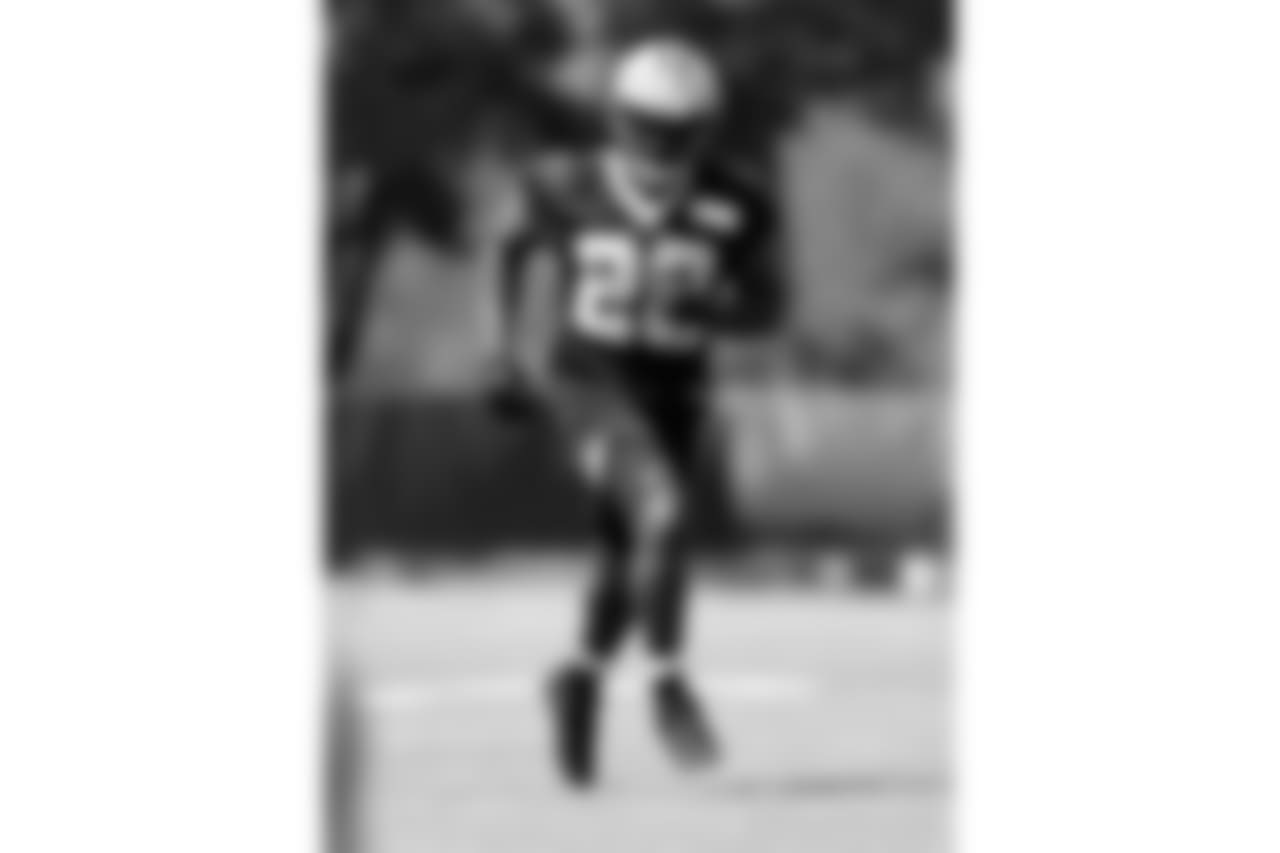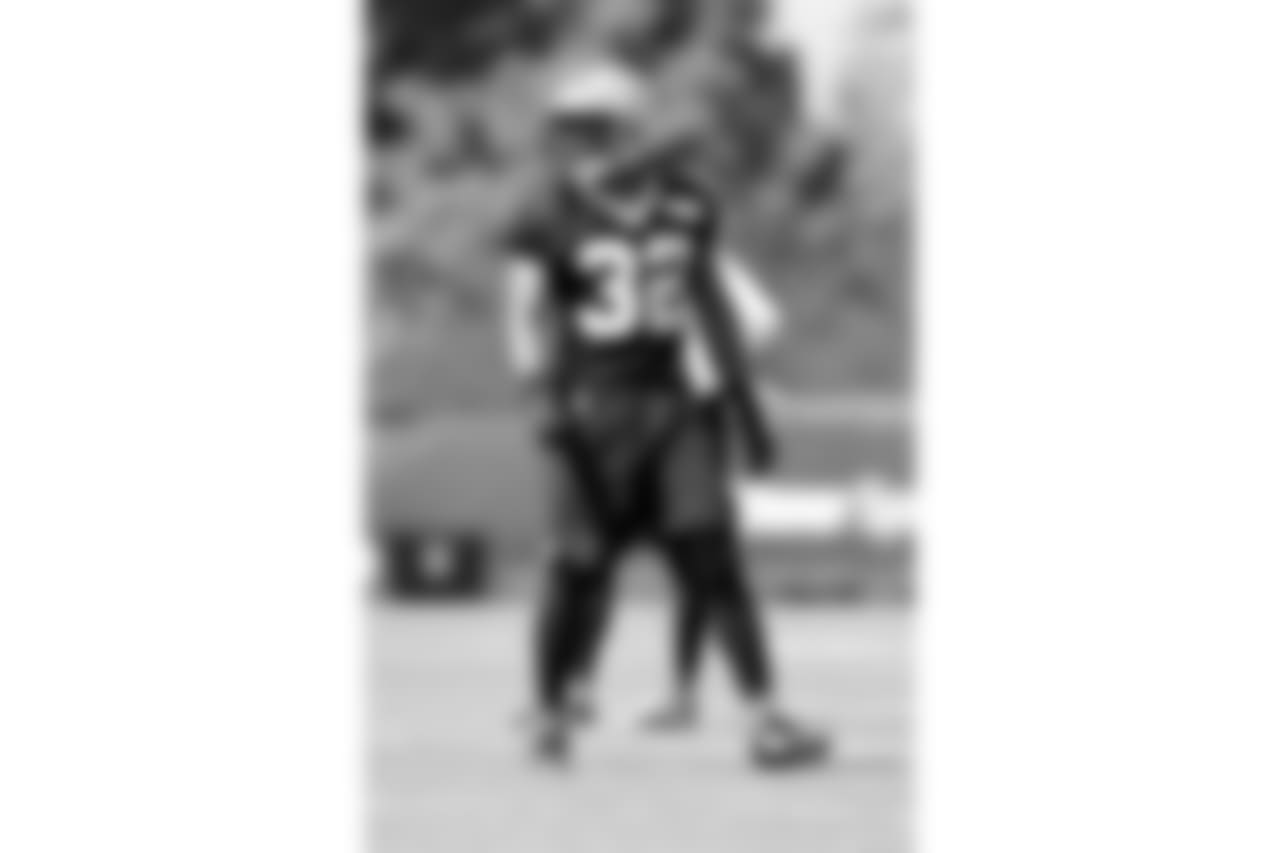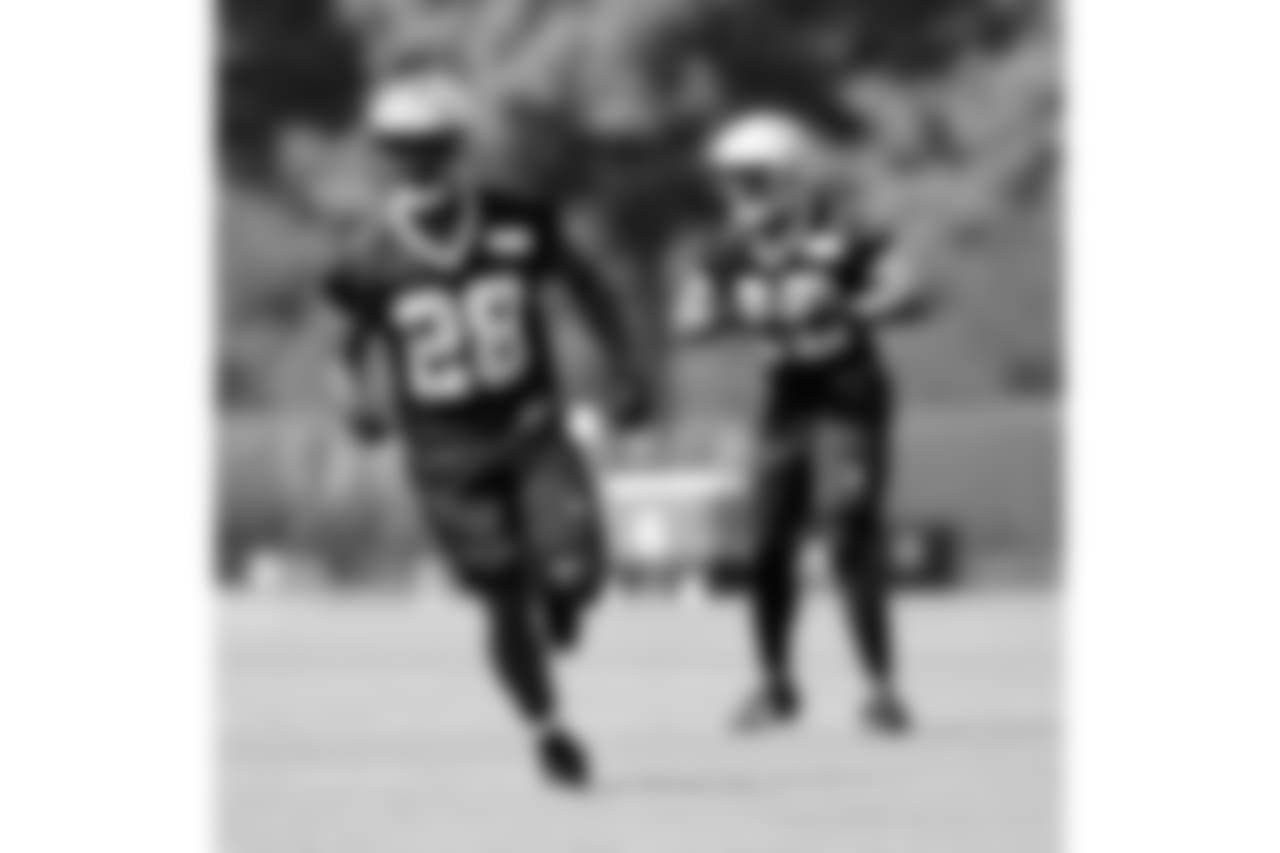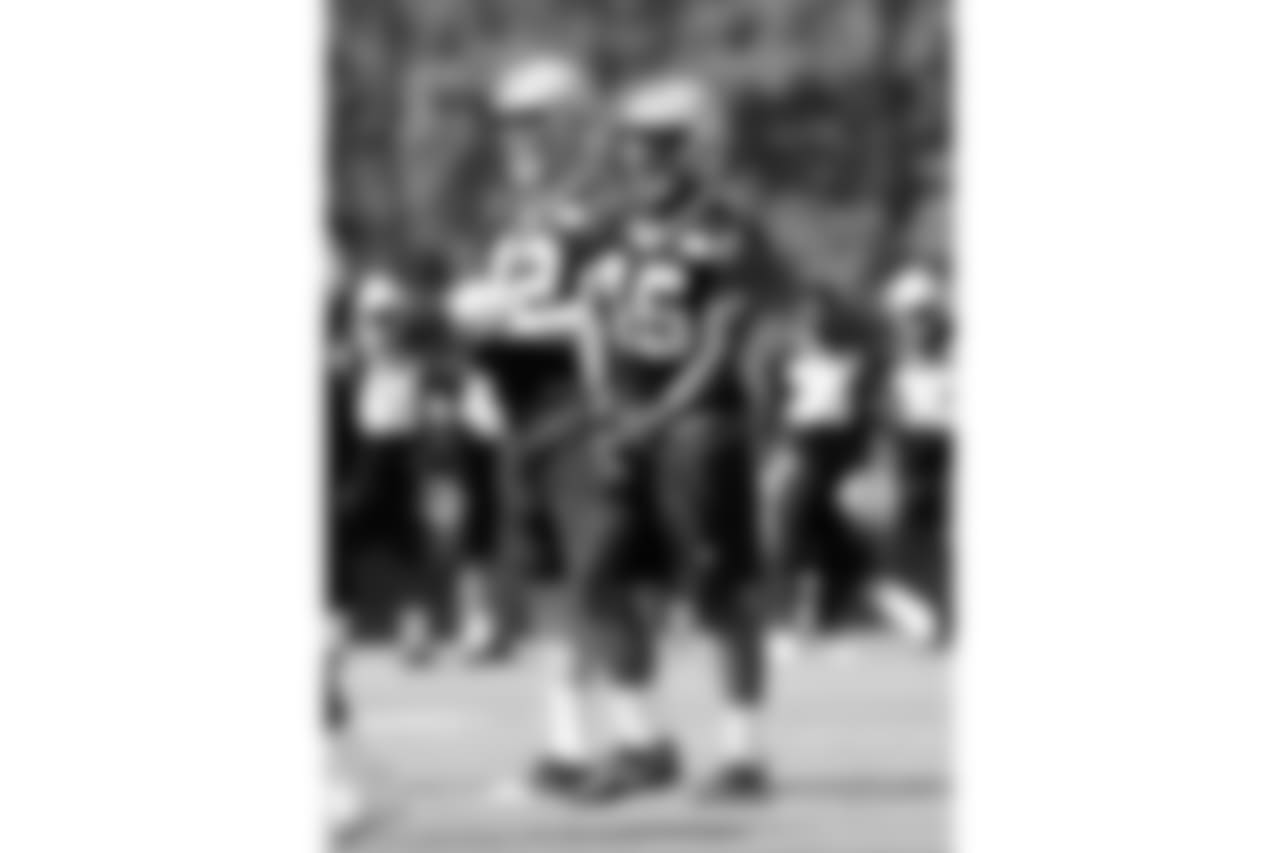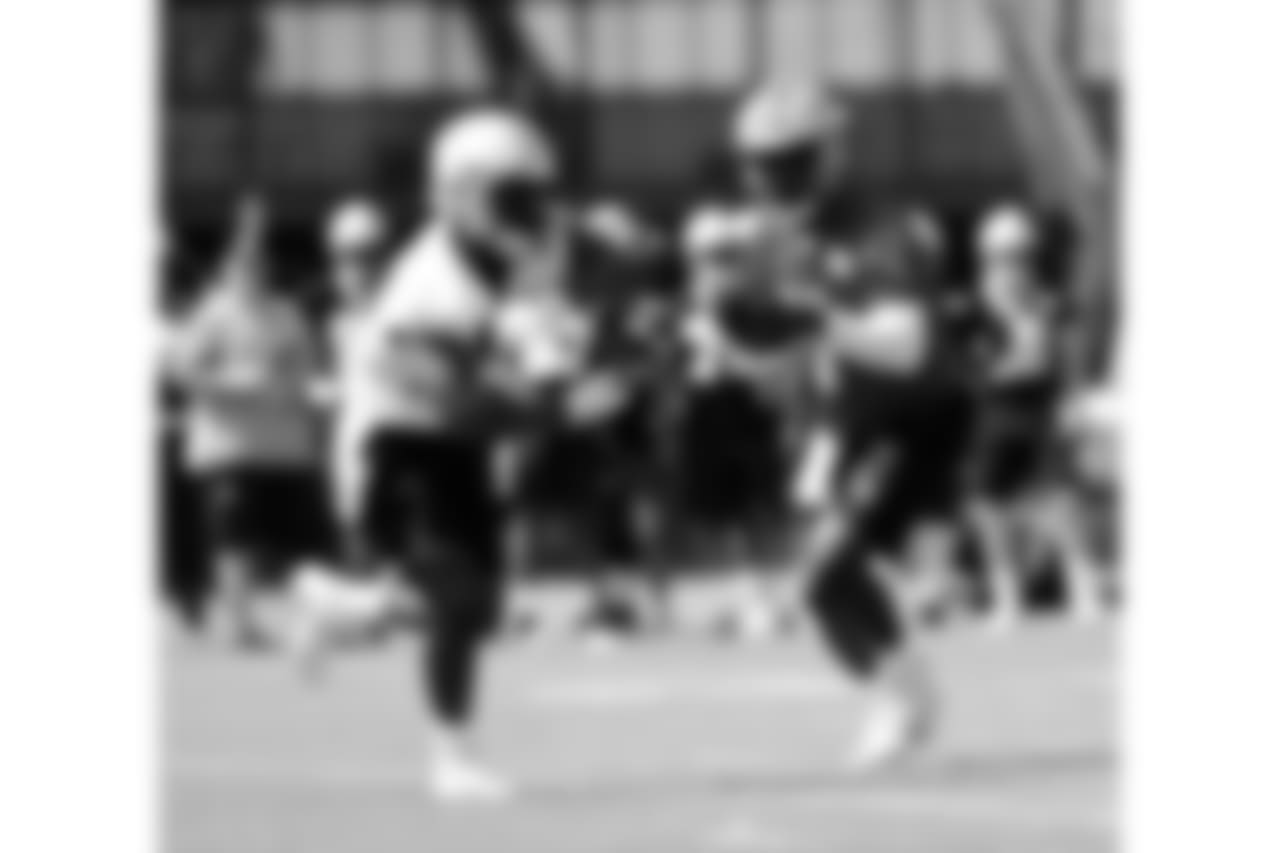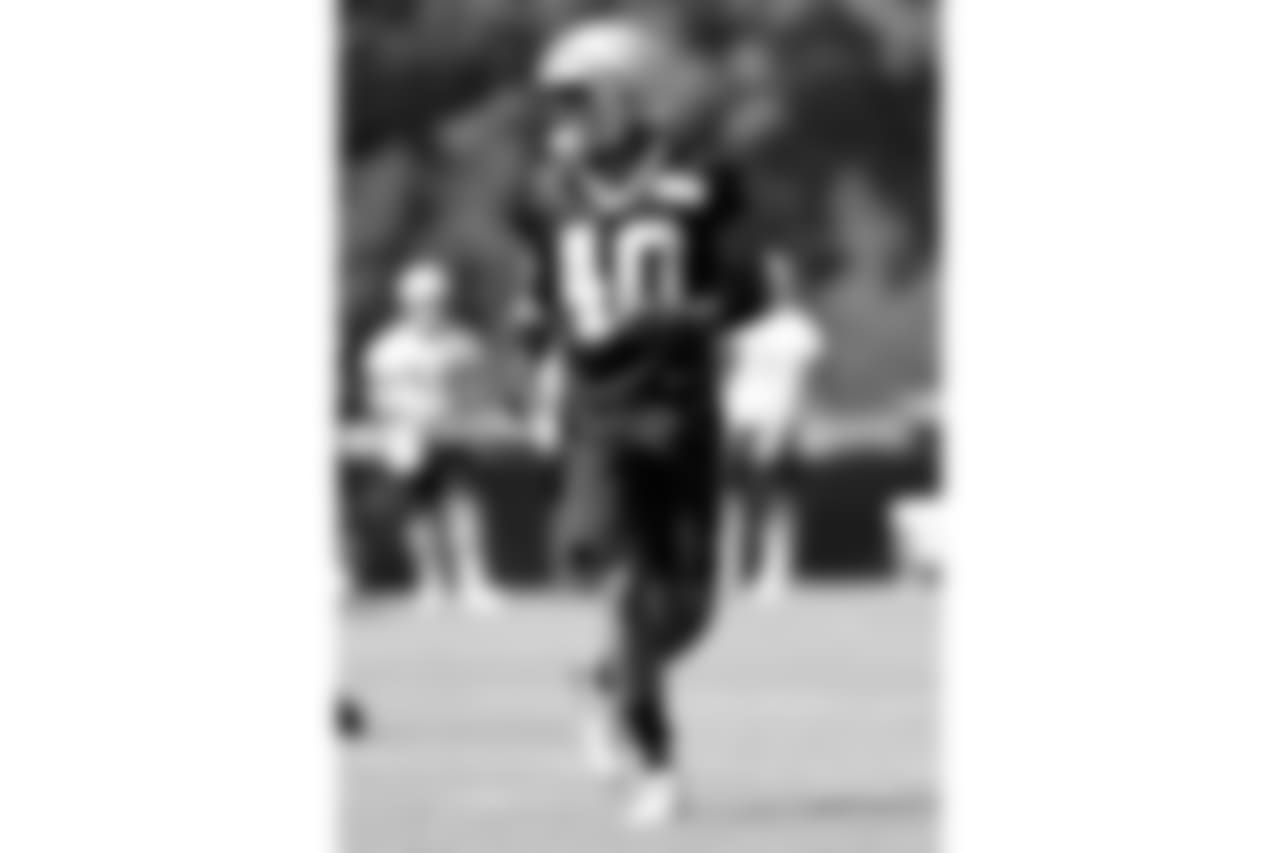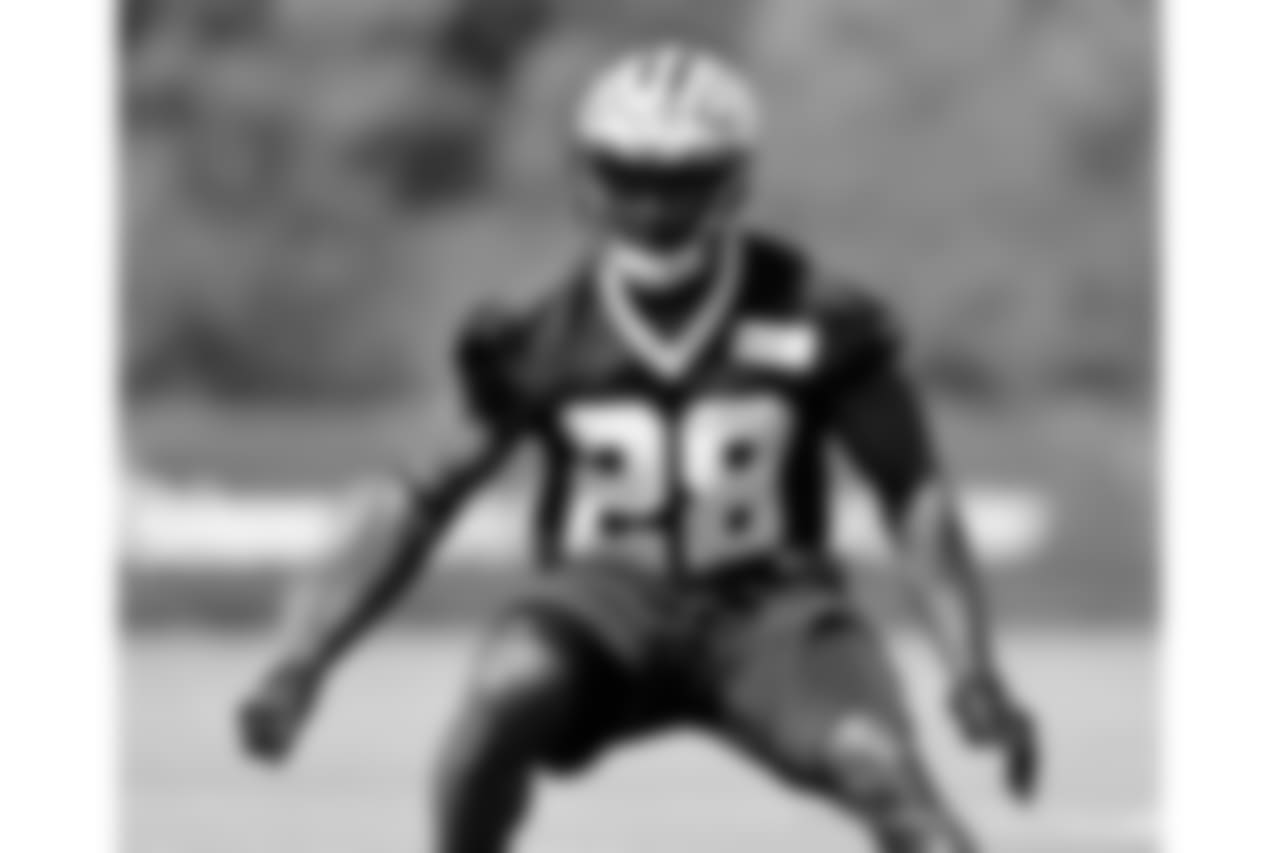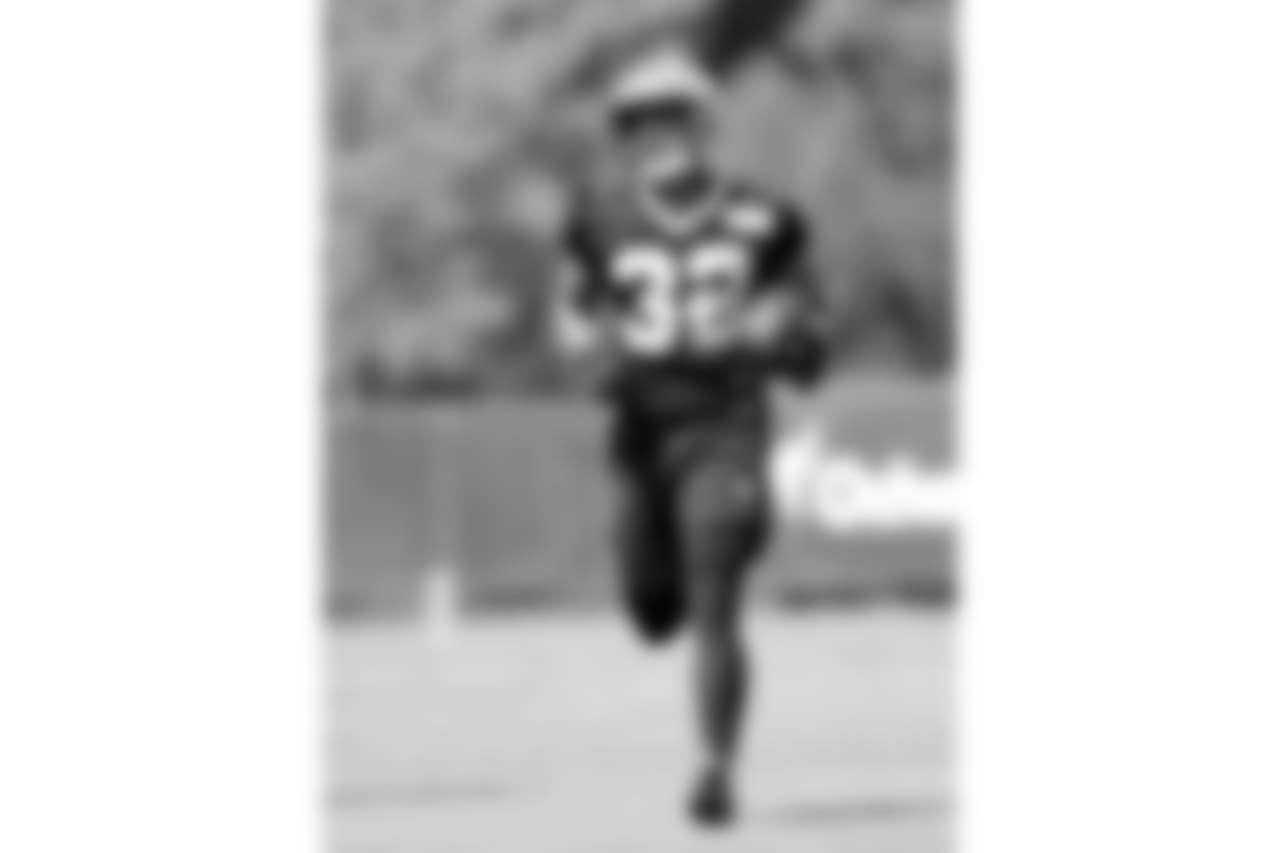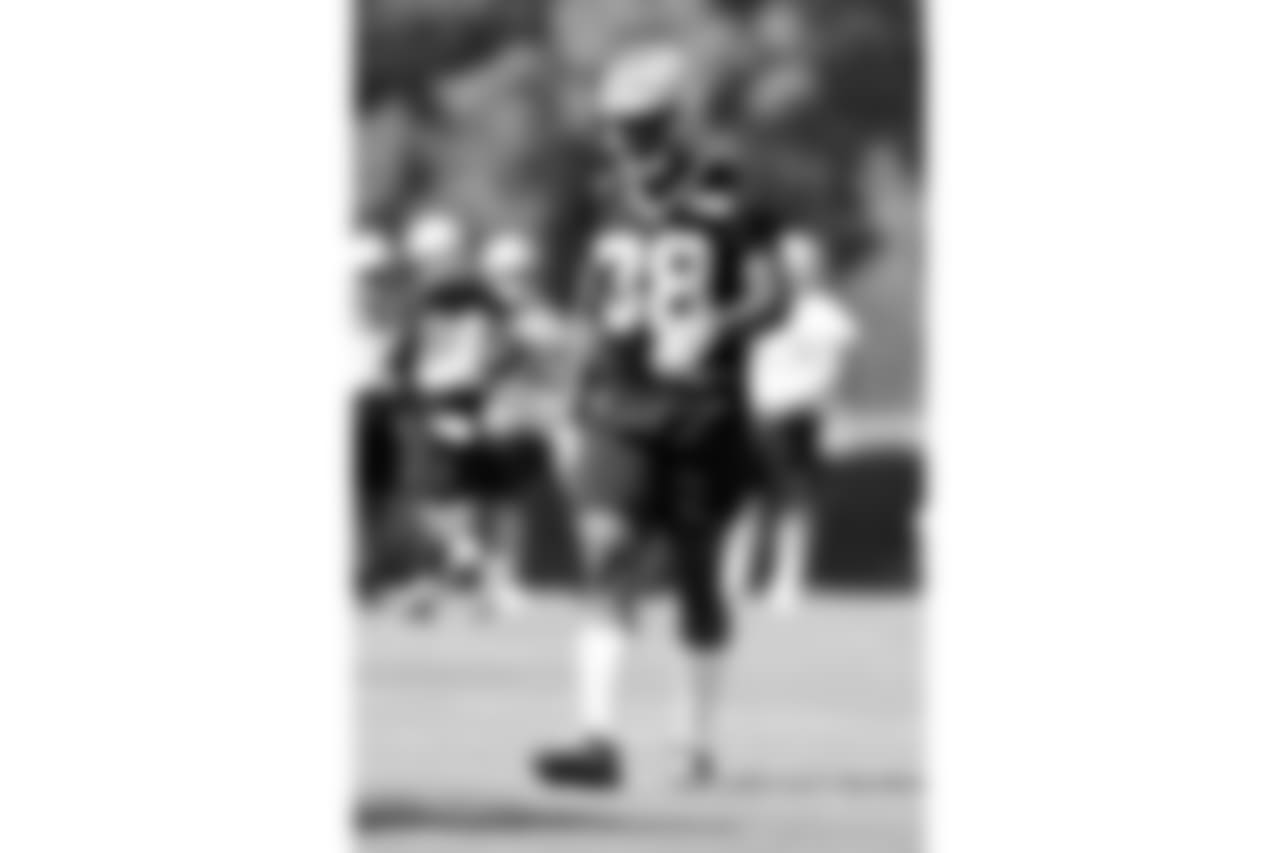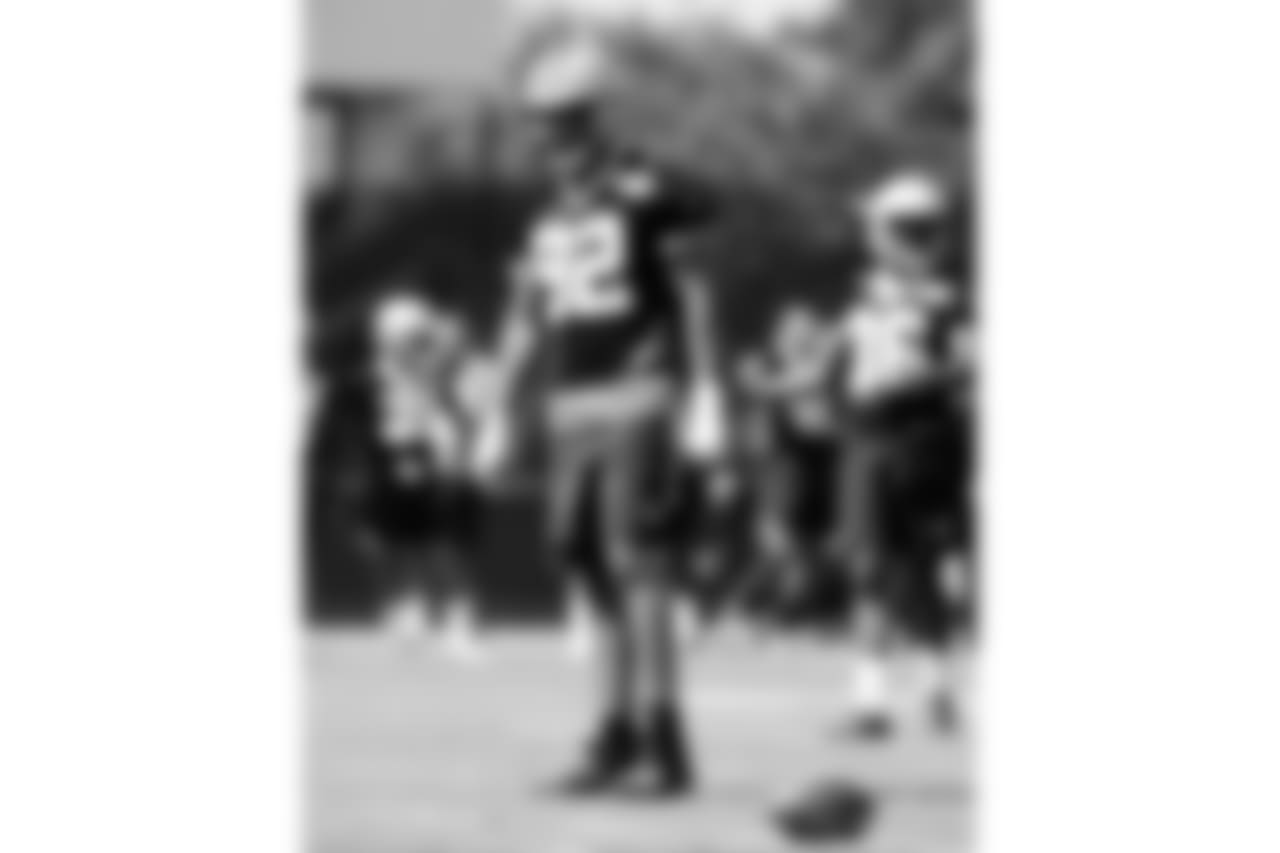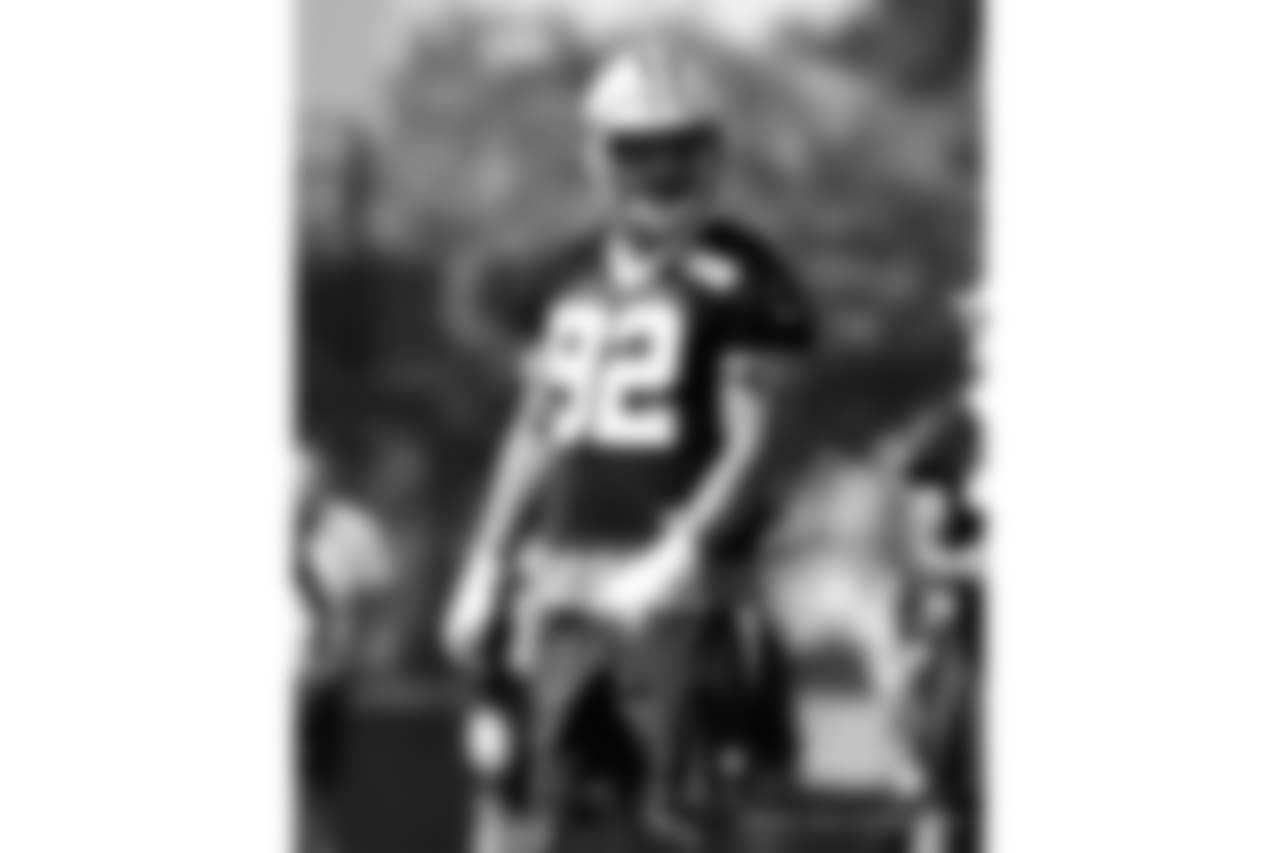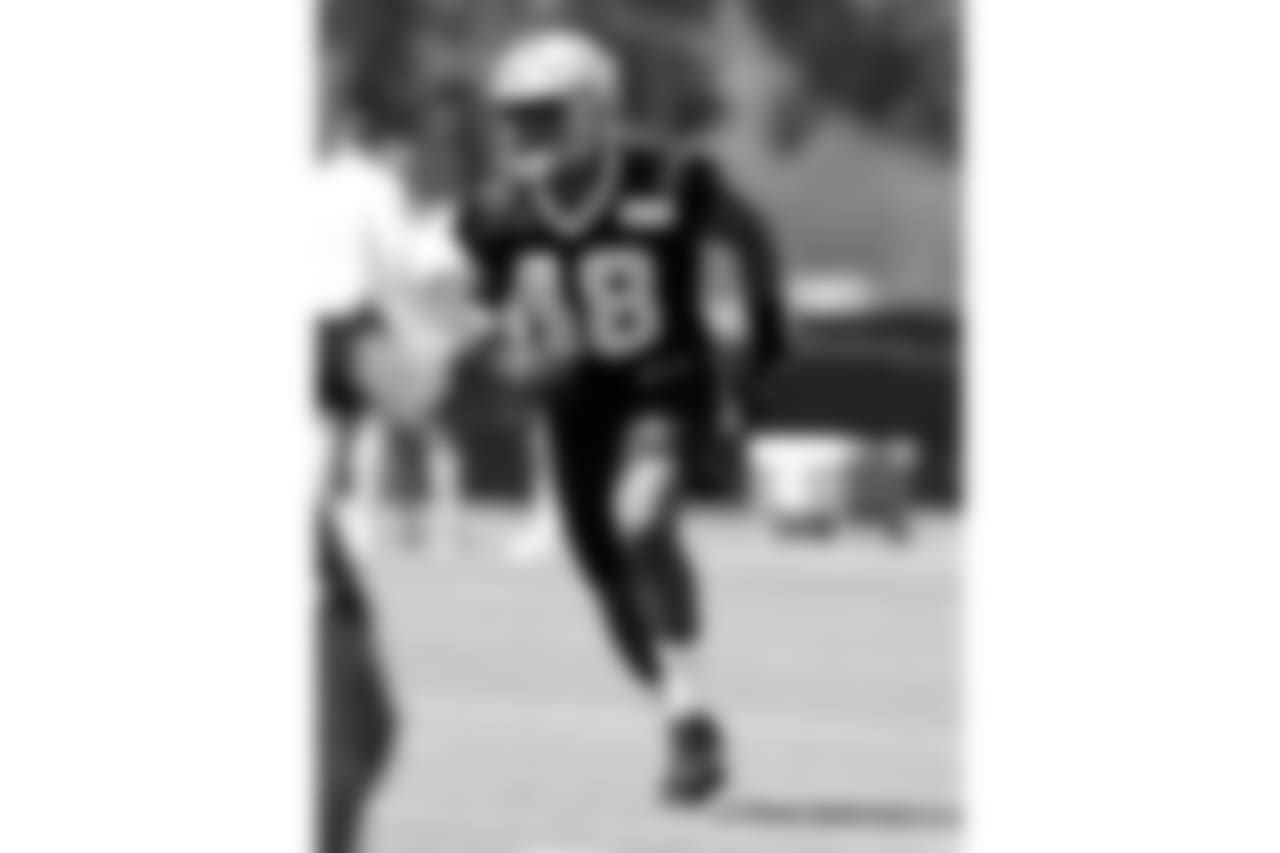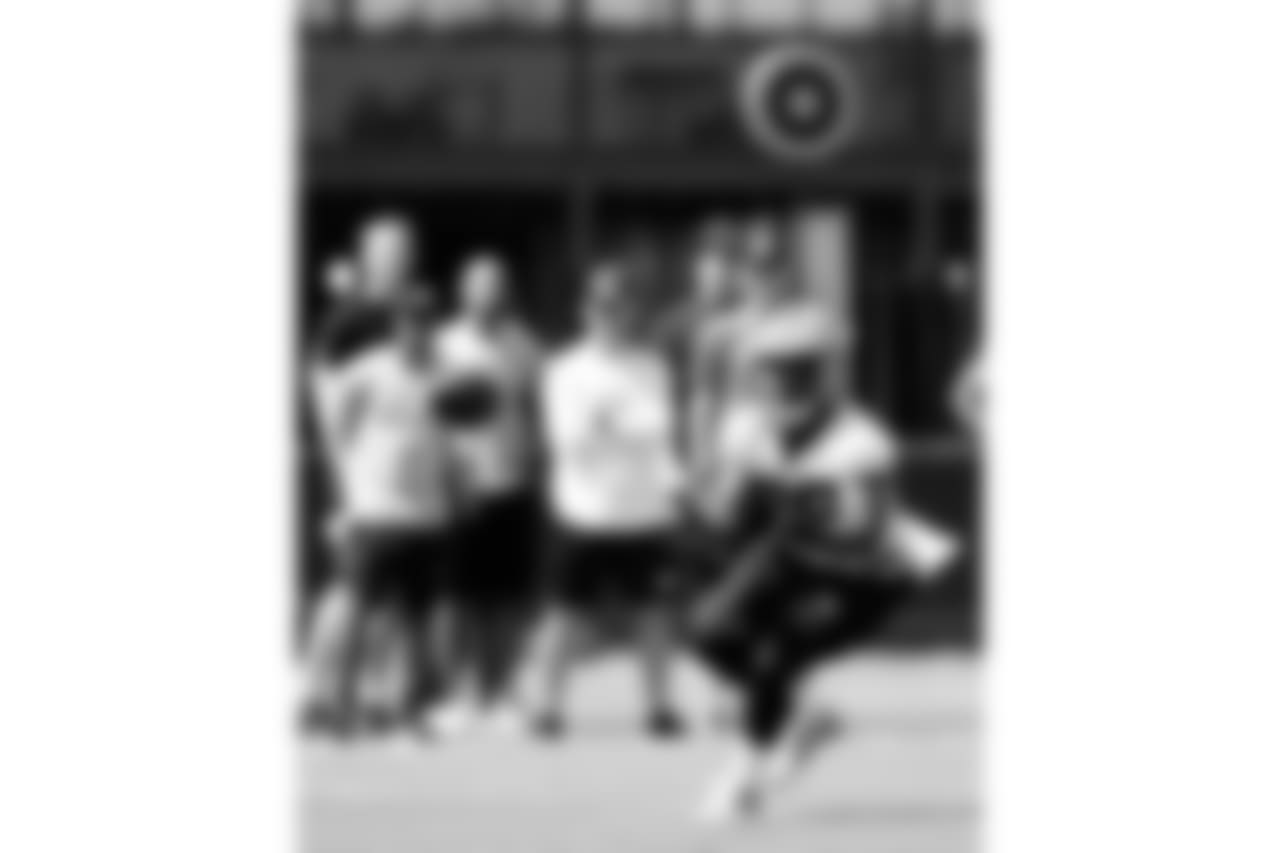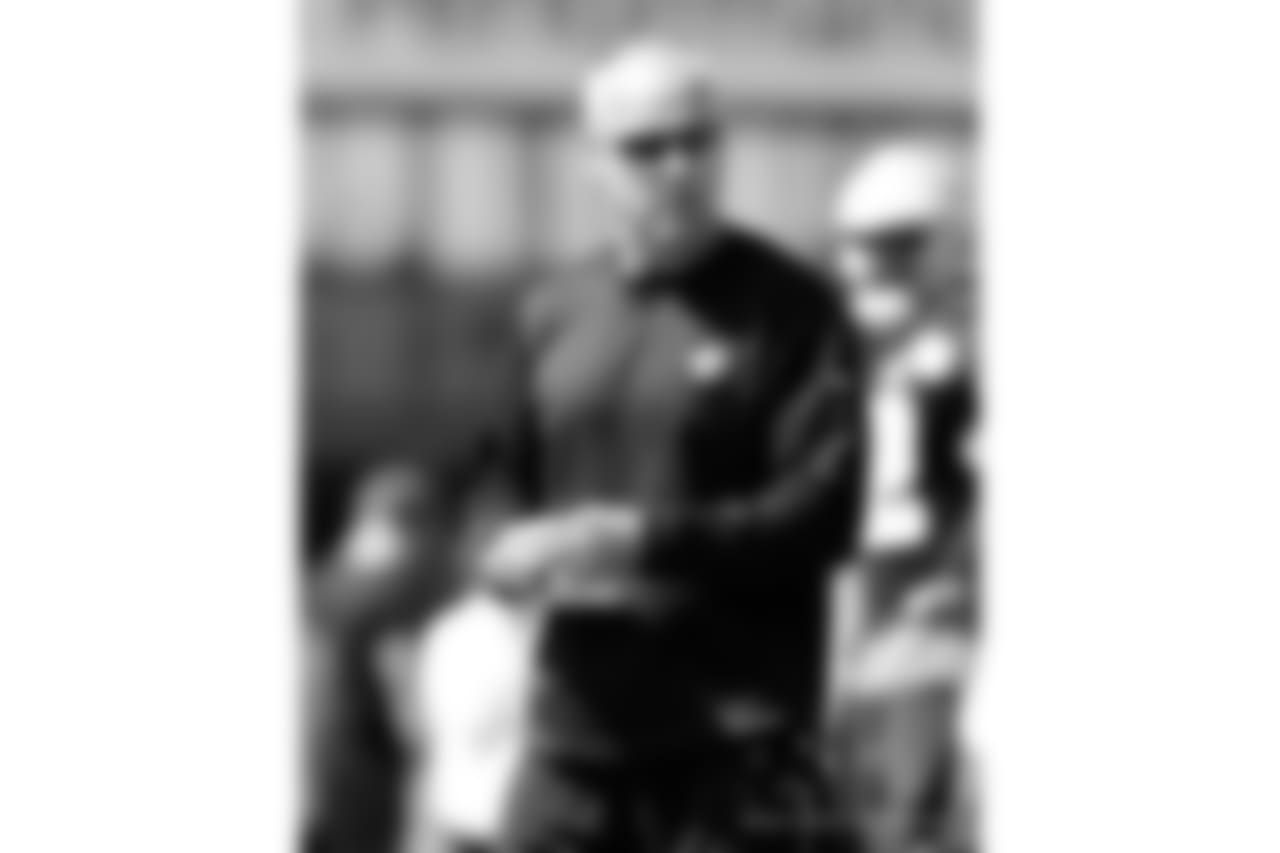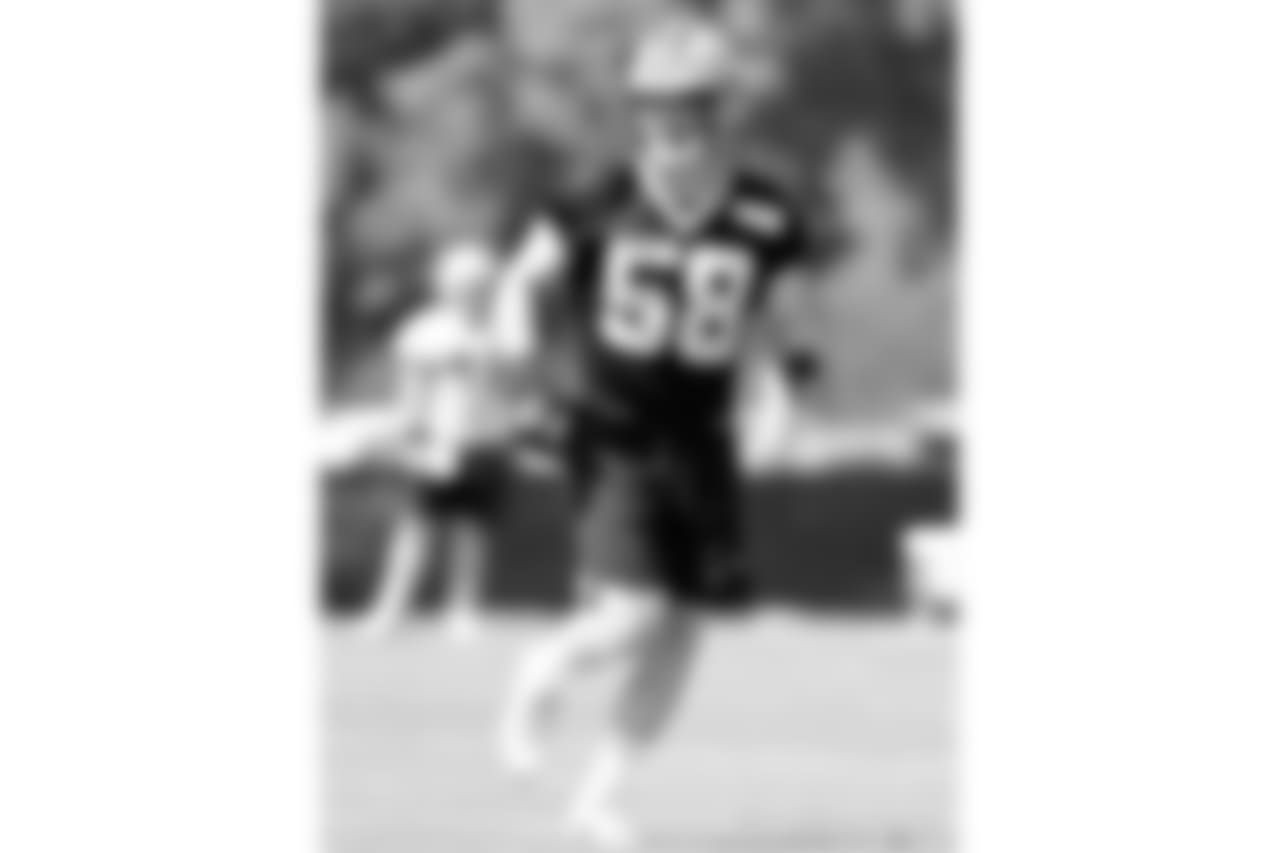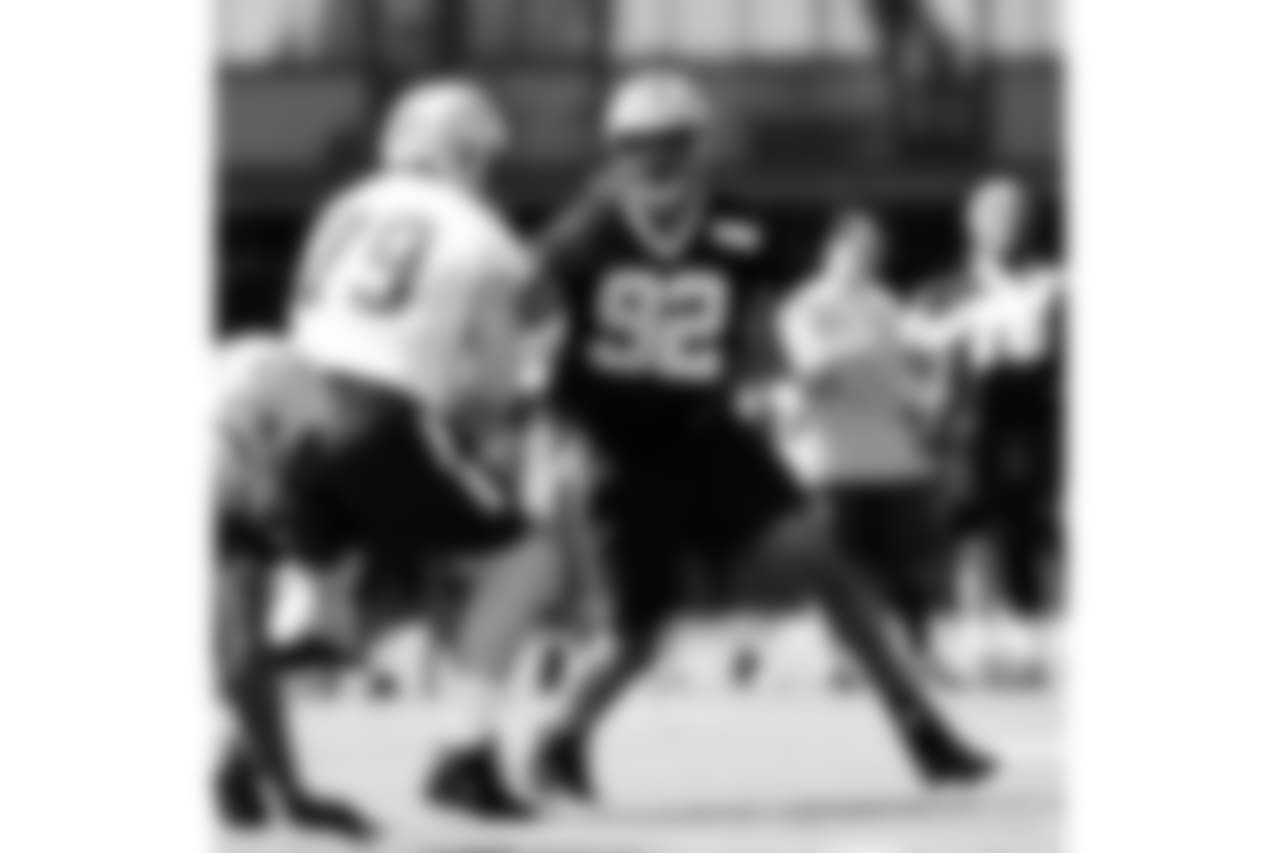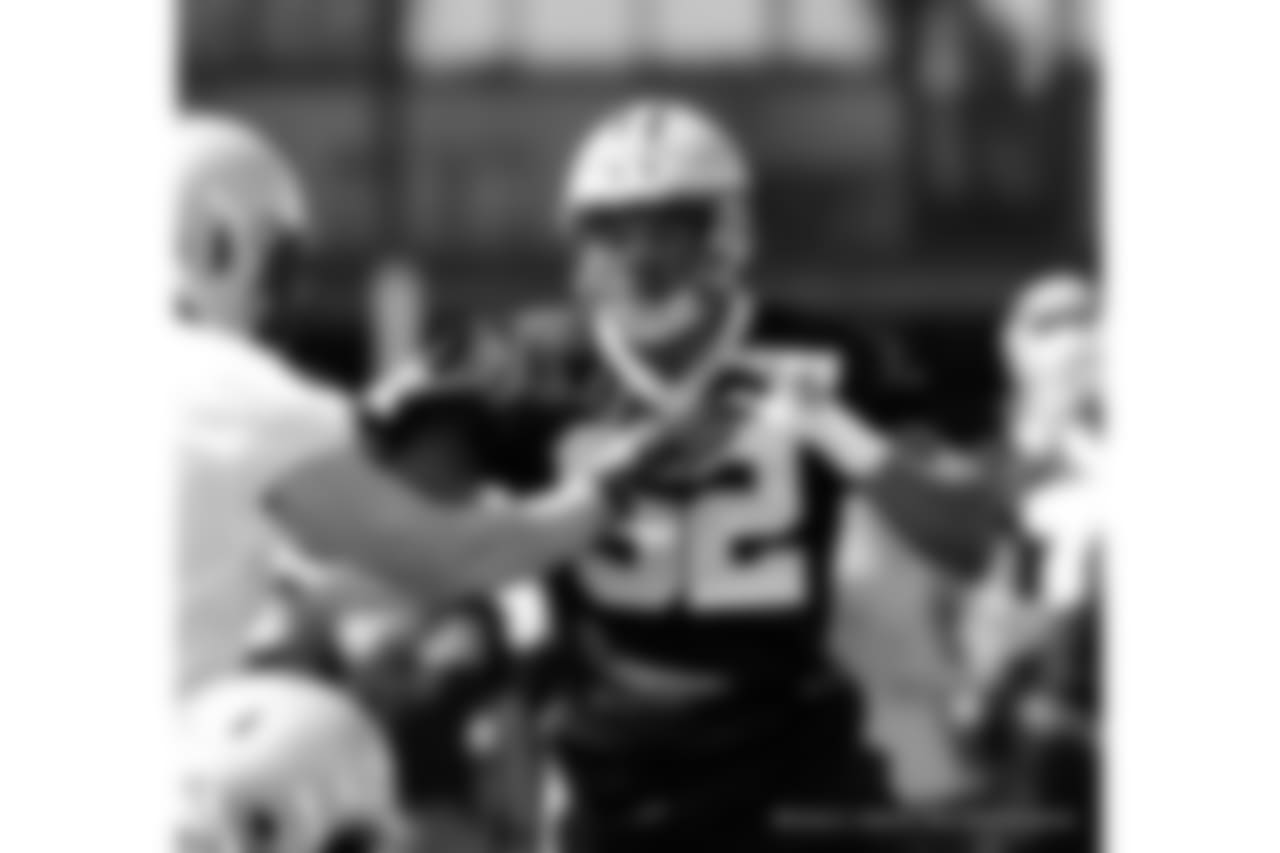 Michael C. Hebert/New Orleans Saints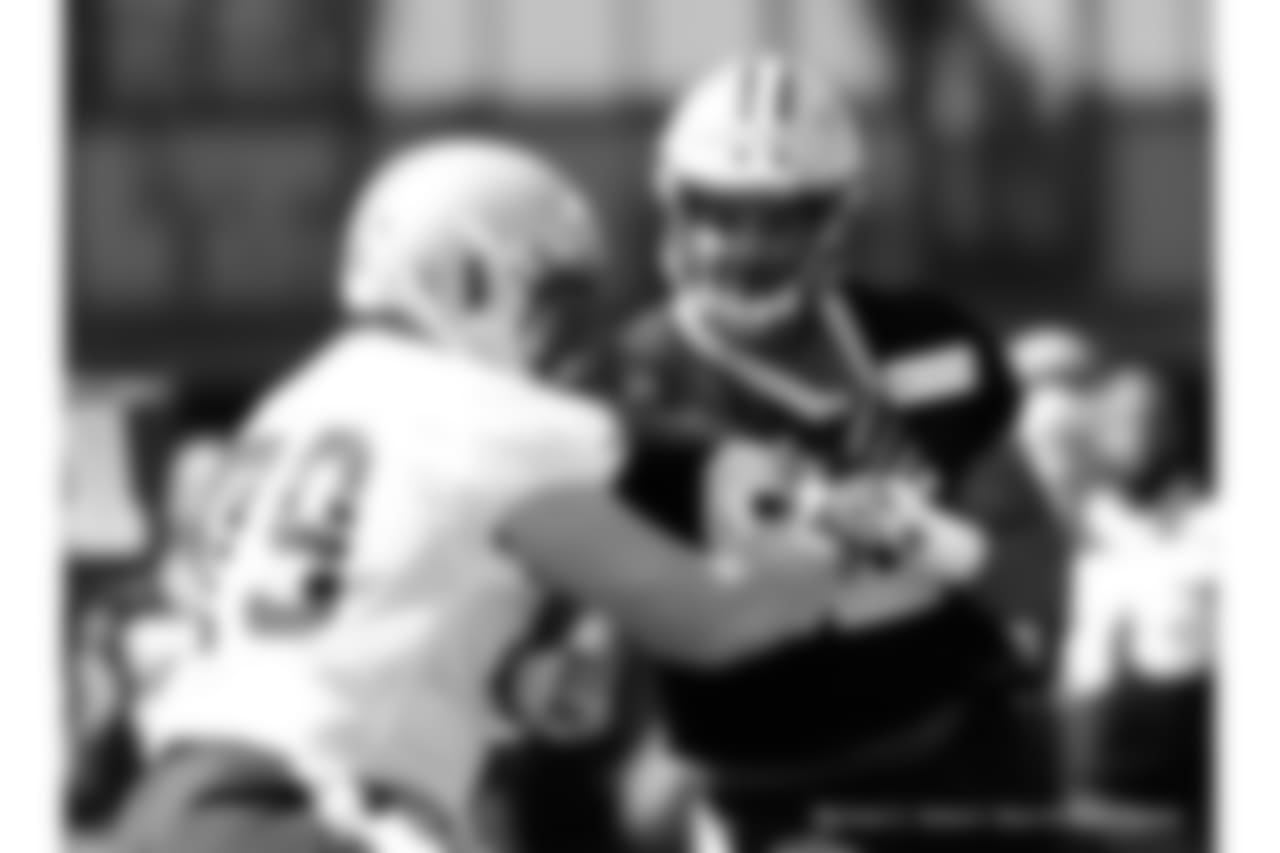 Michael C. Hebert/New Orleans Saints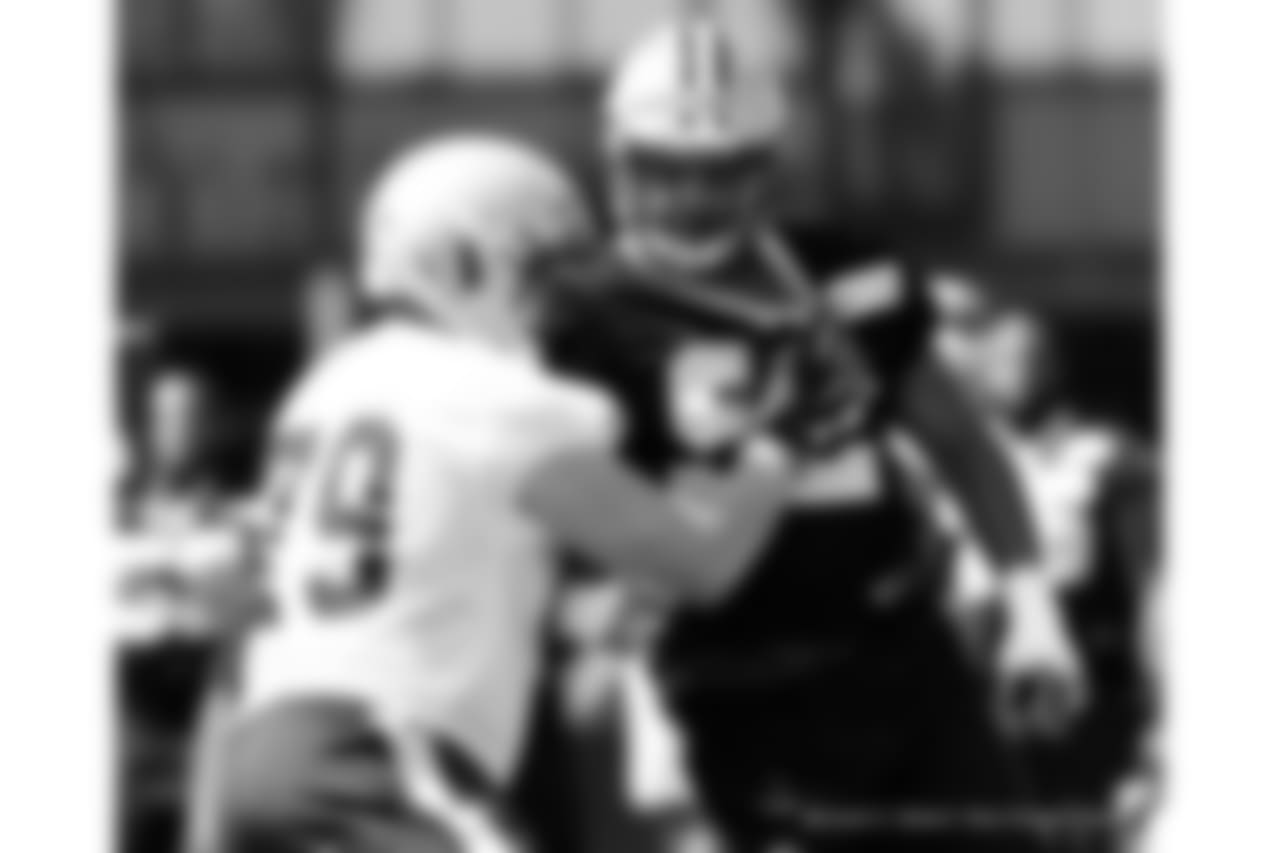 Michael C. Hebert/New Orleans Saints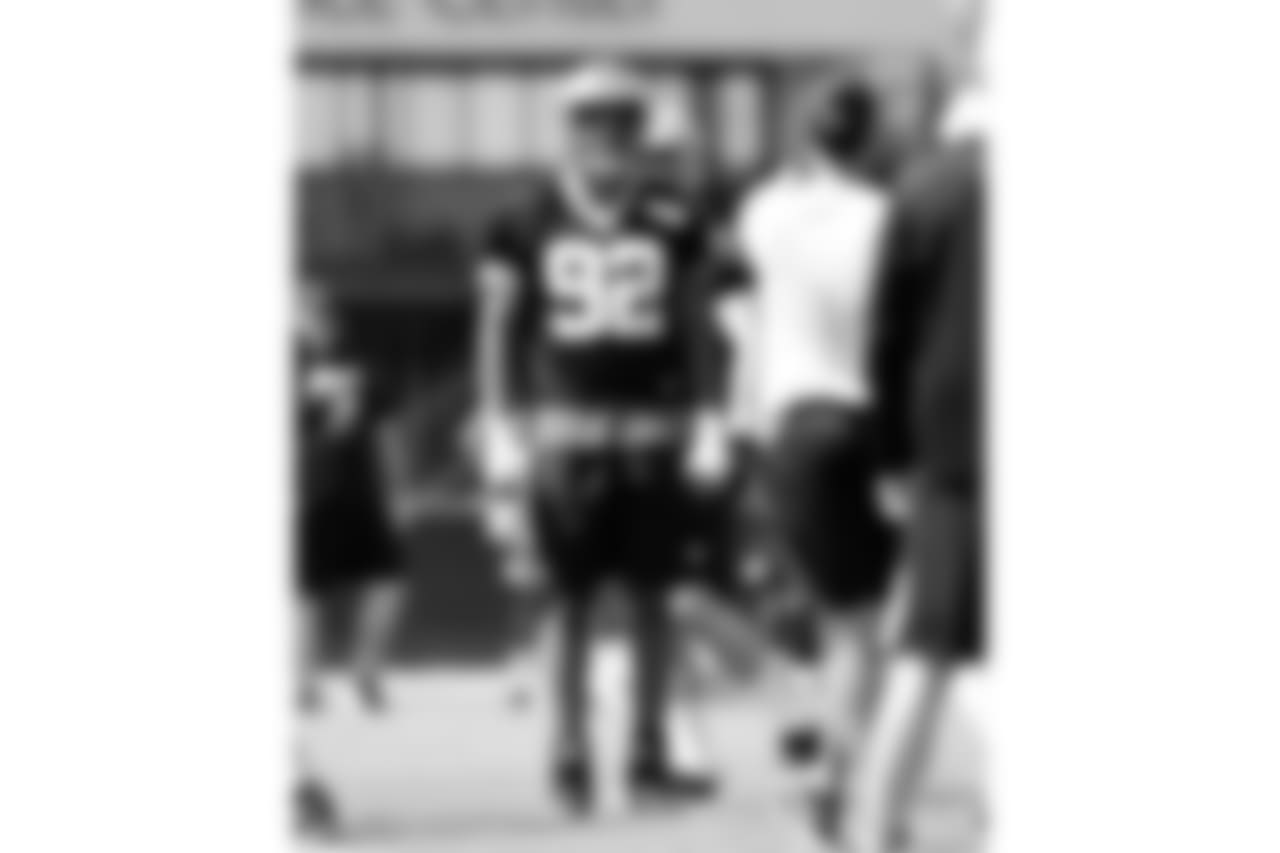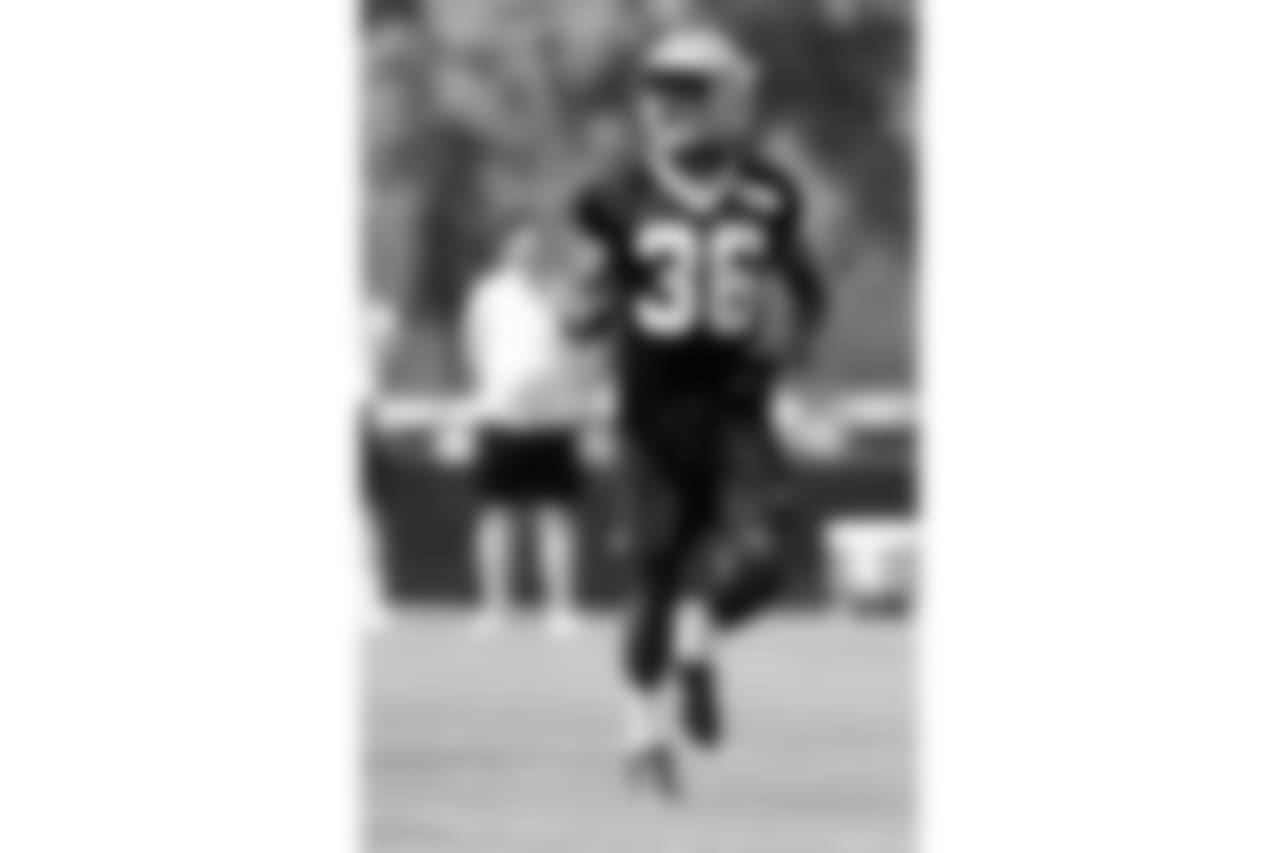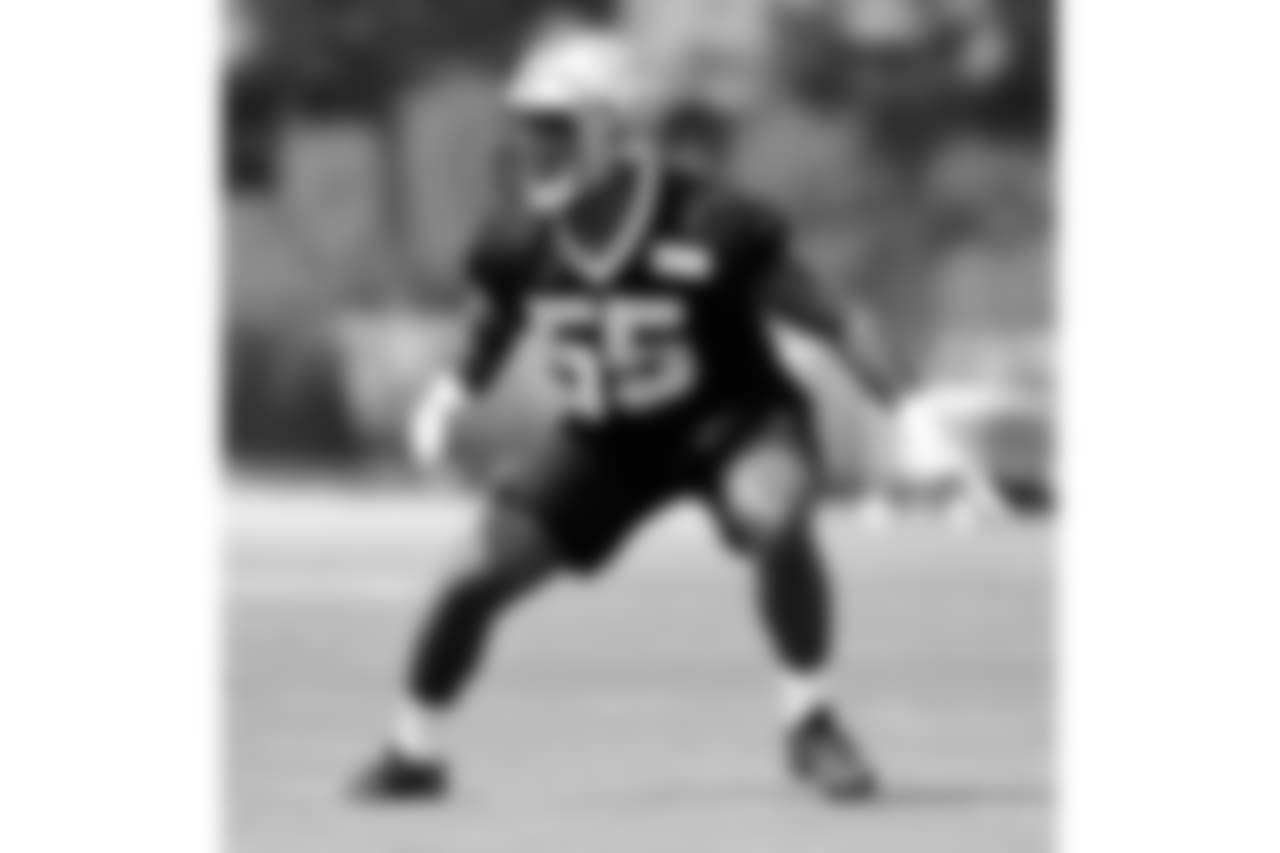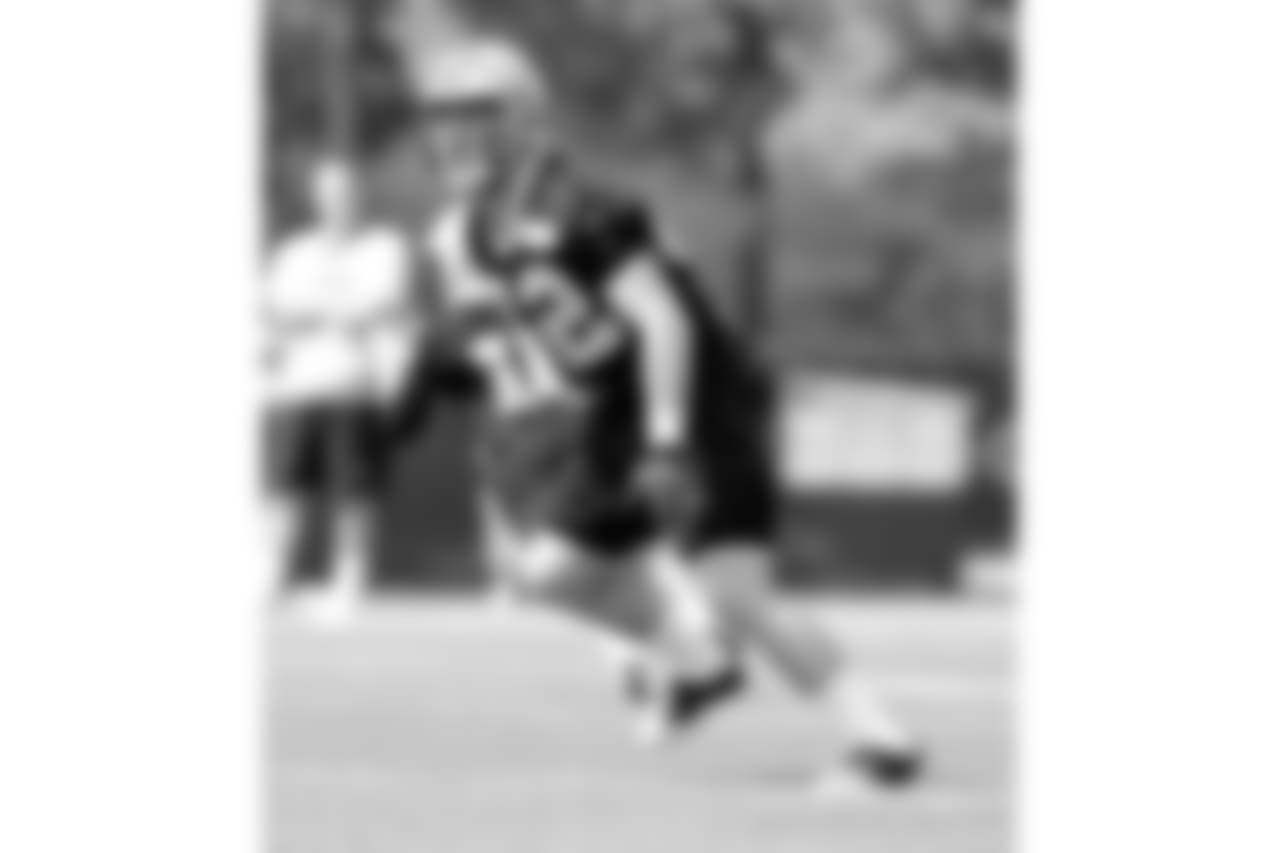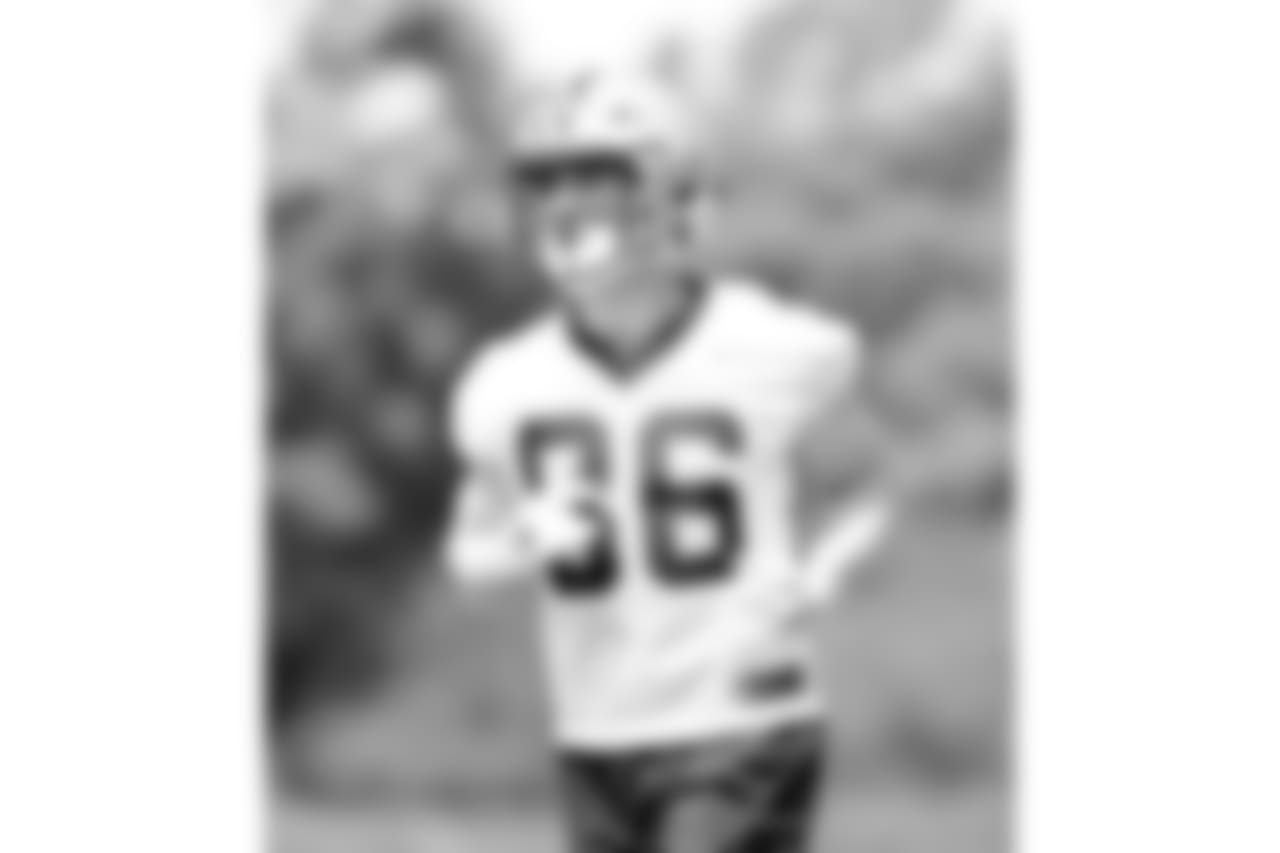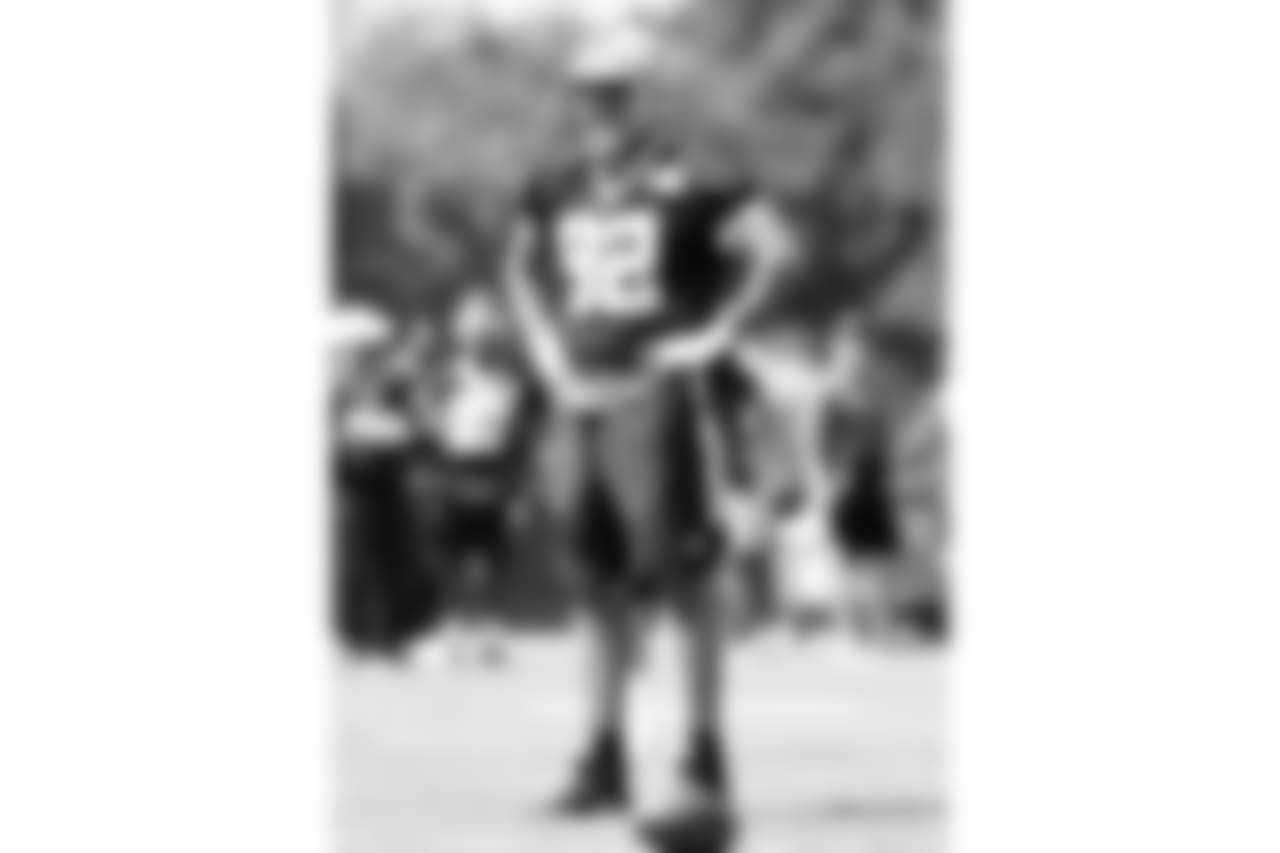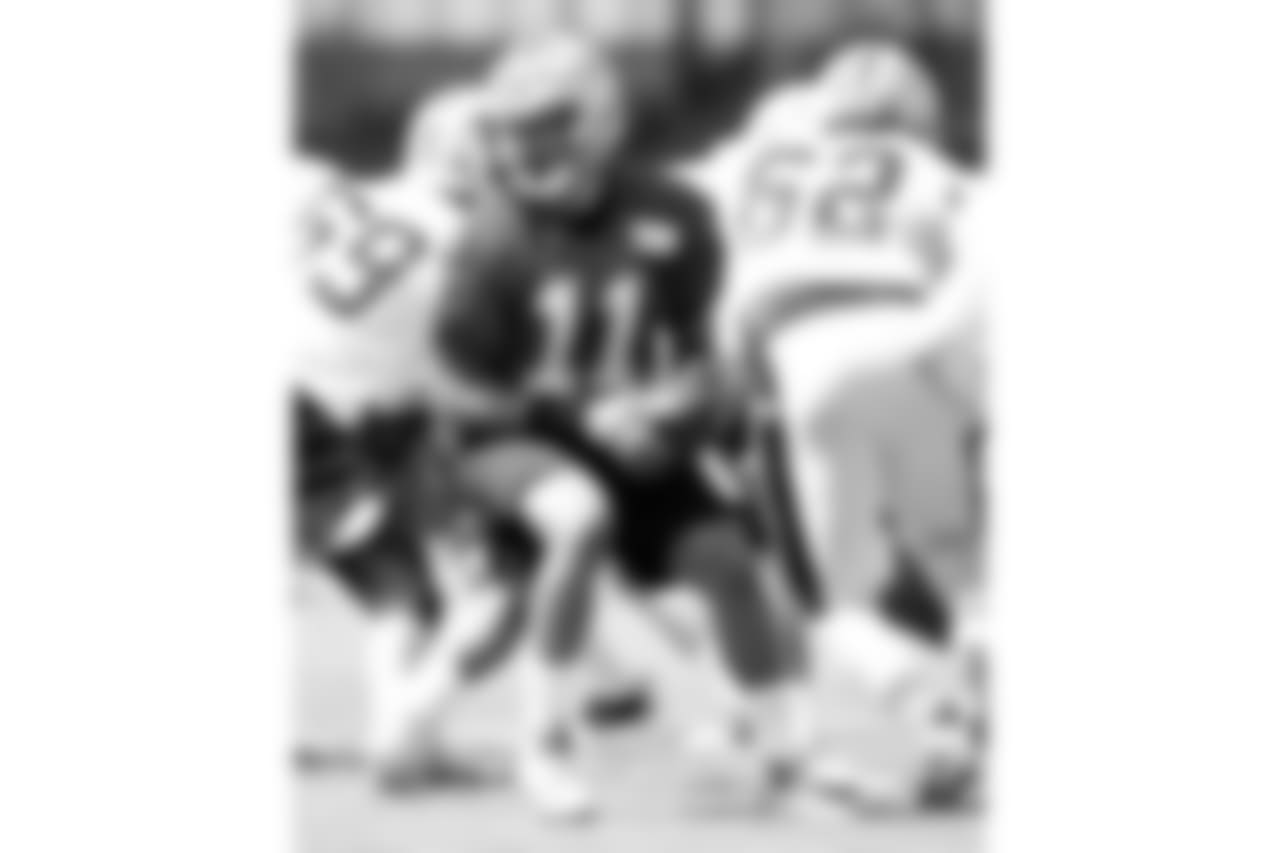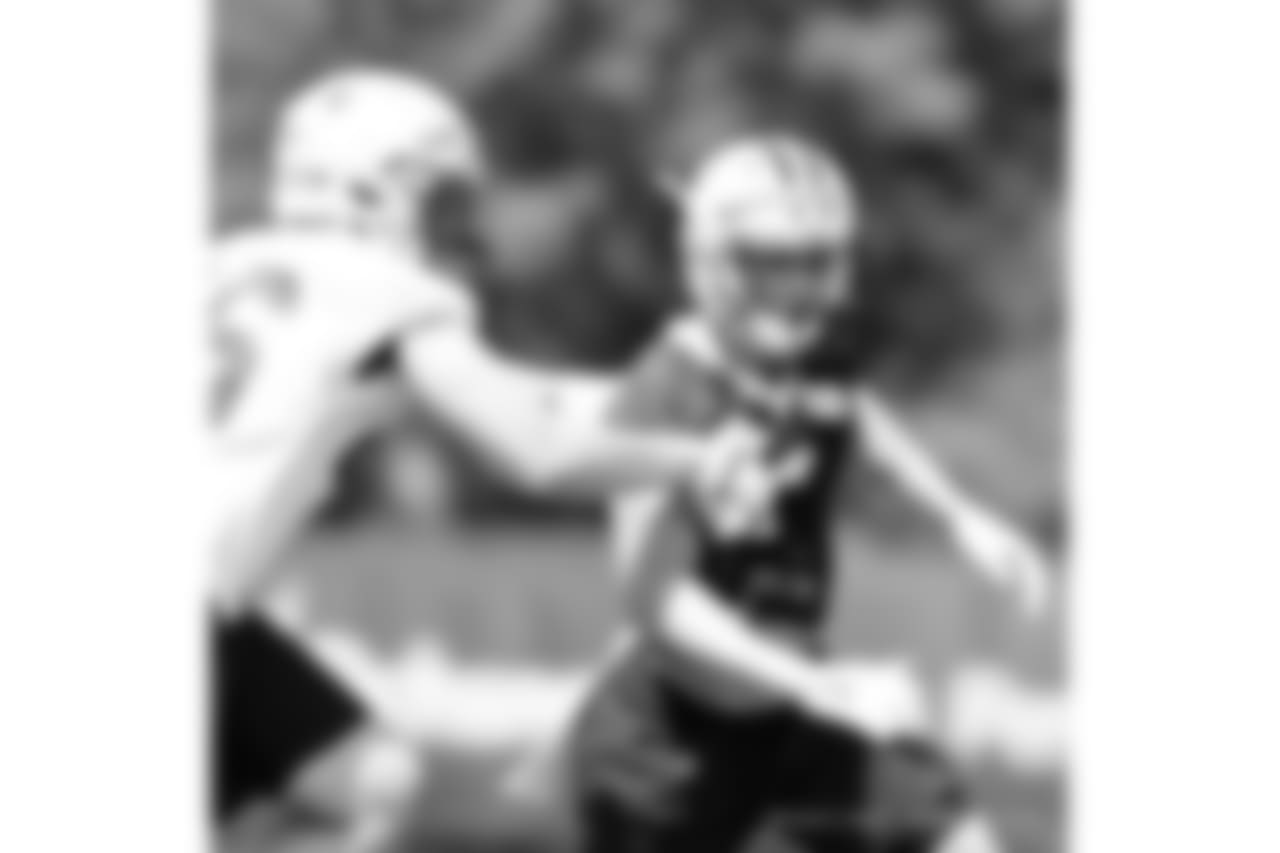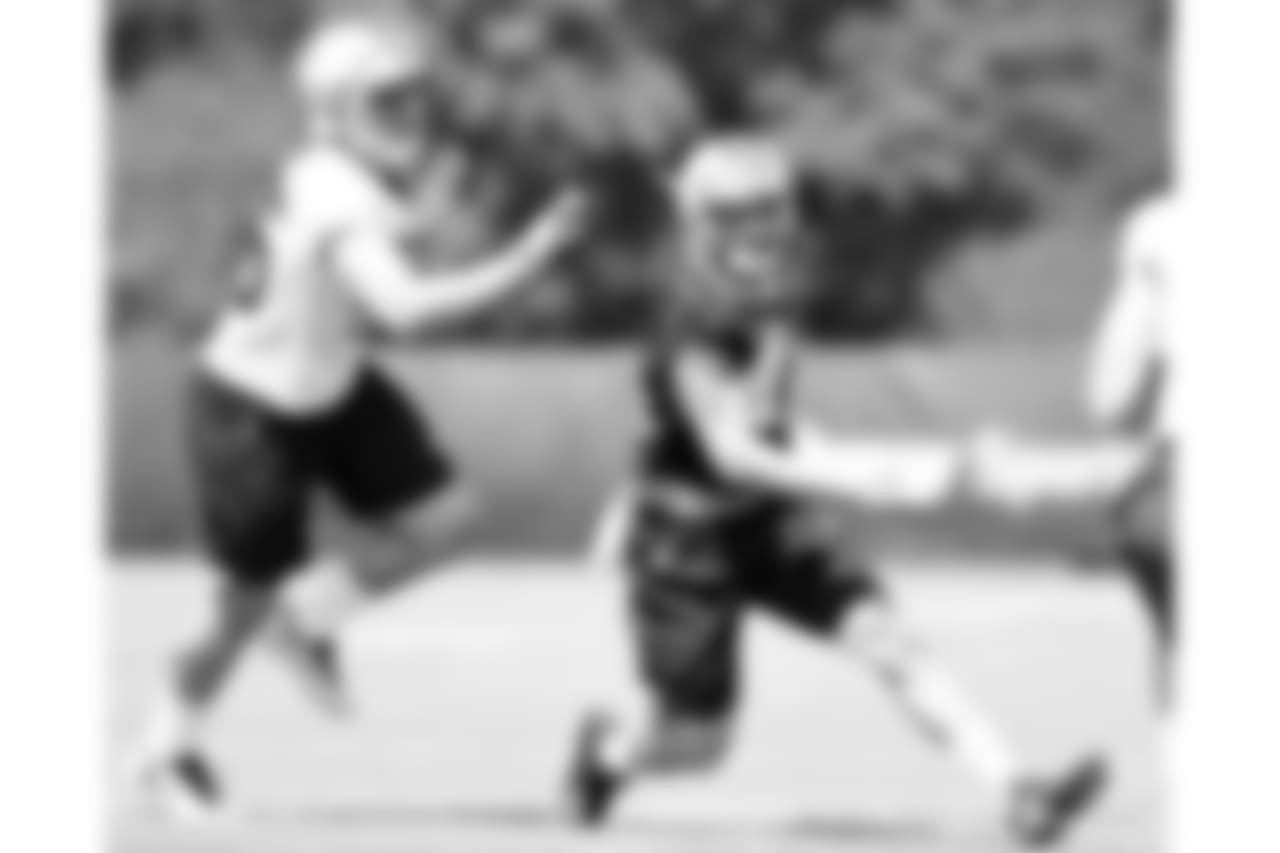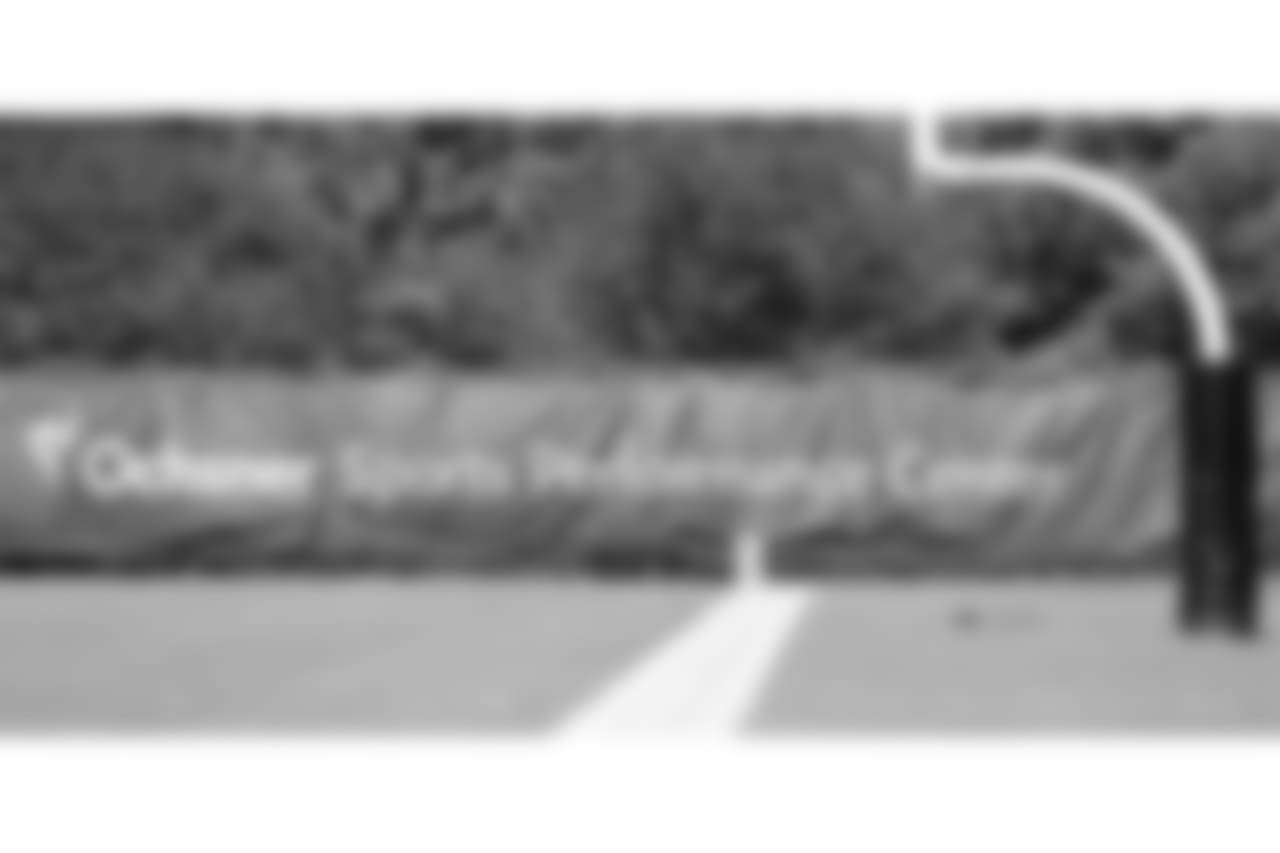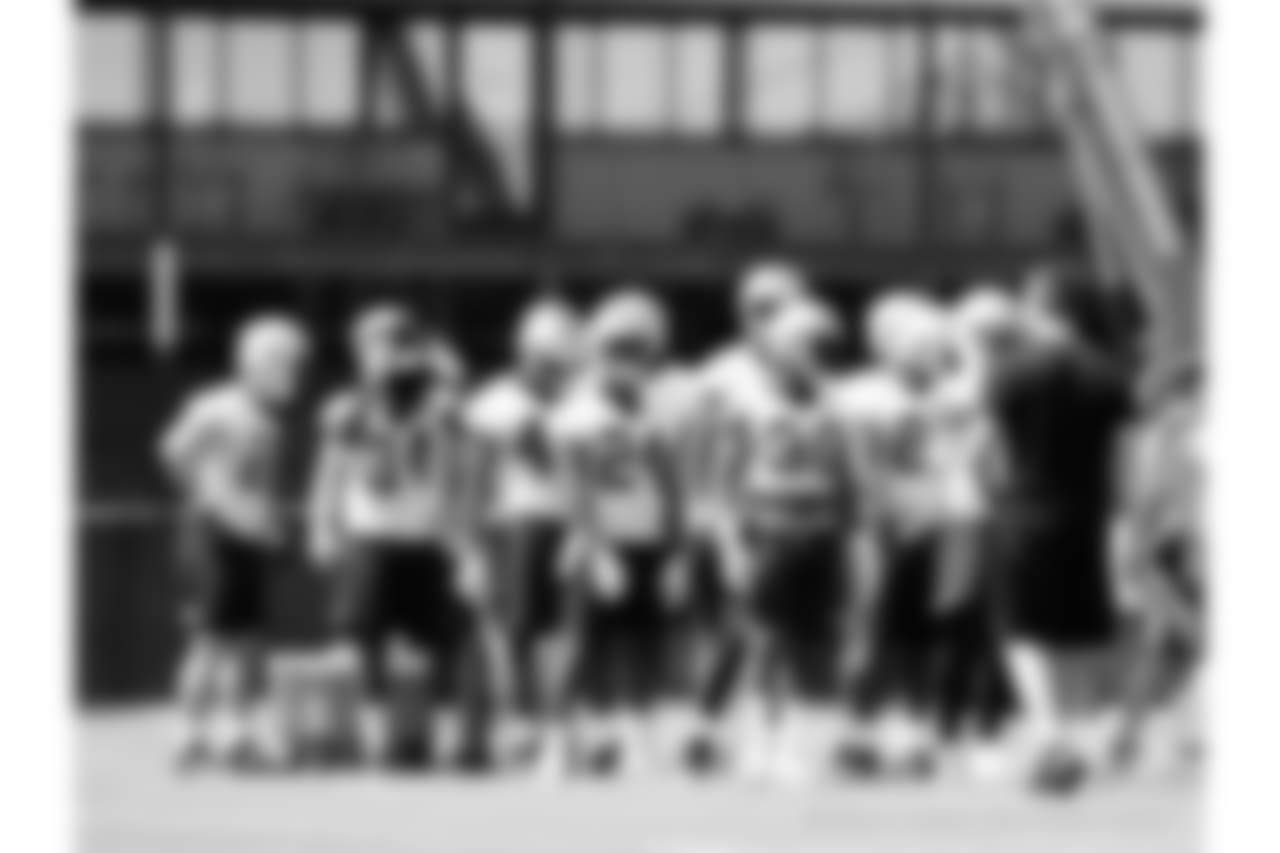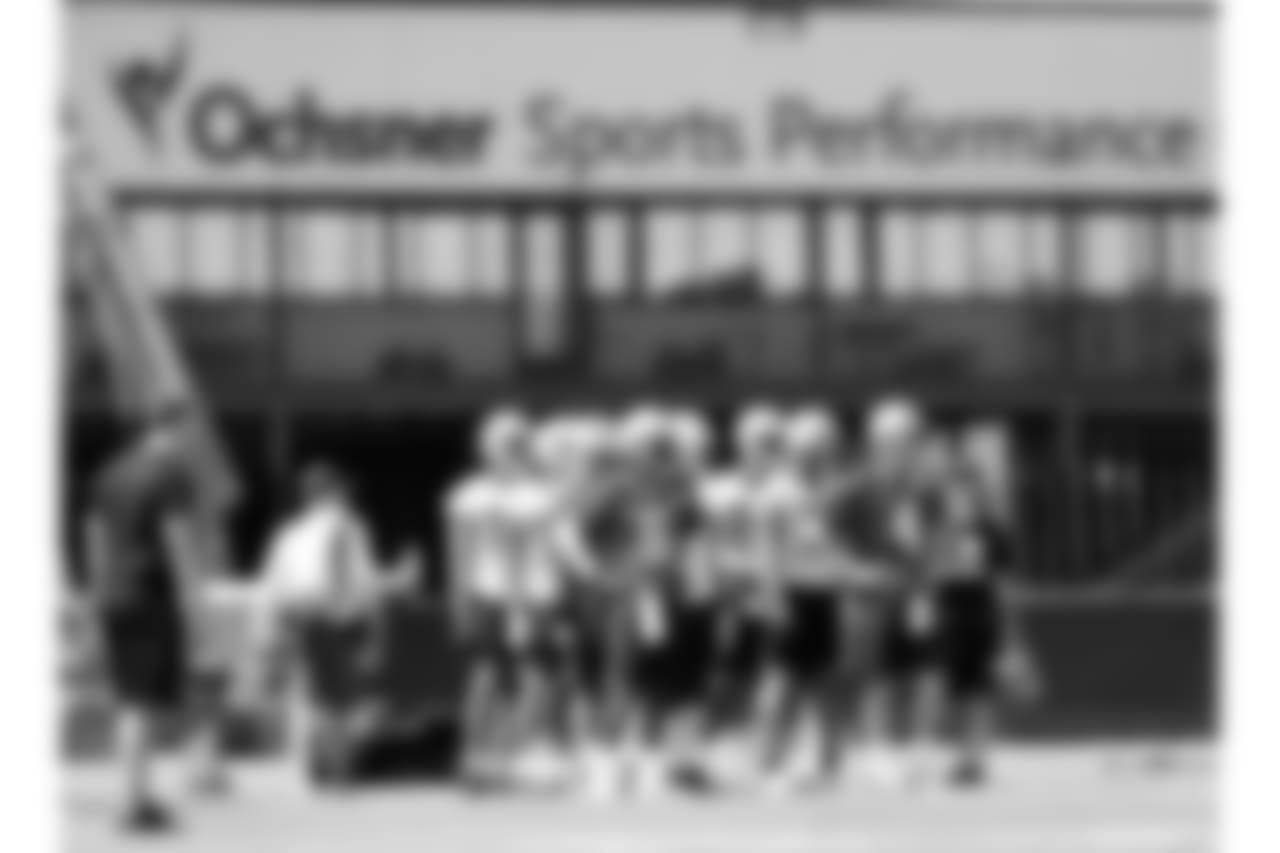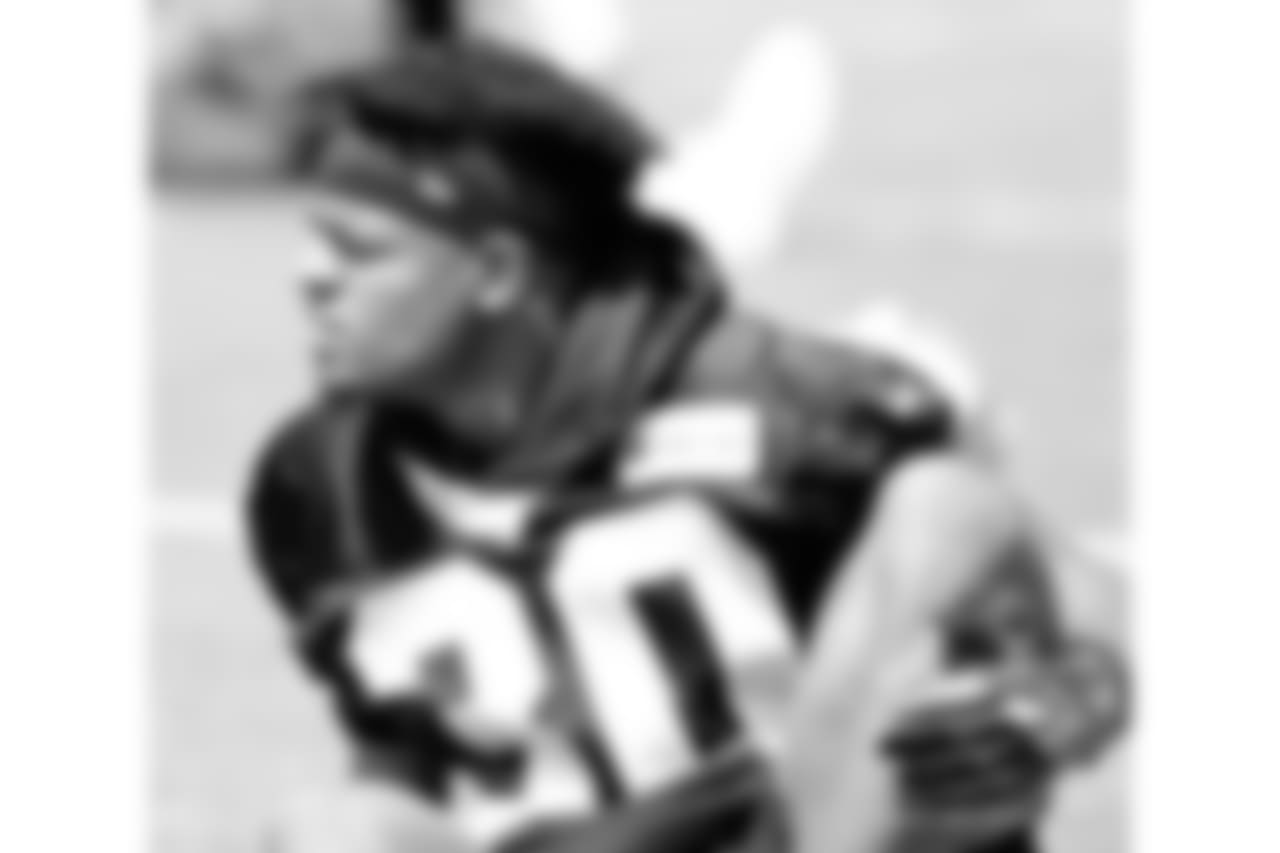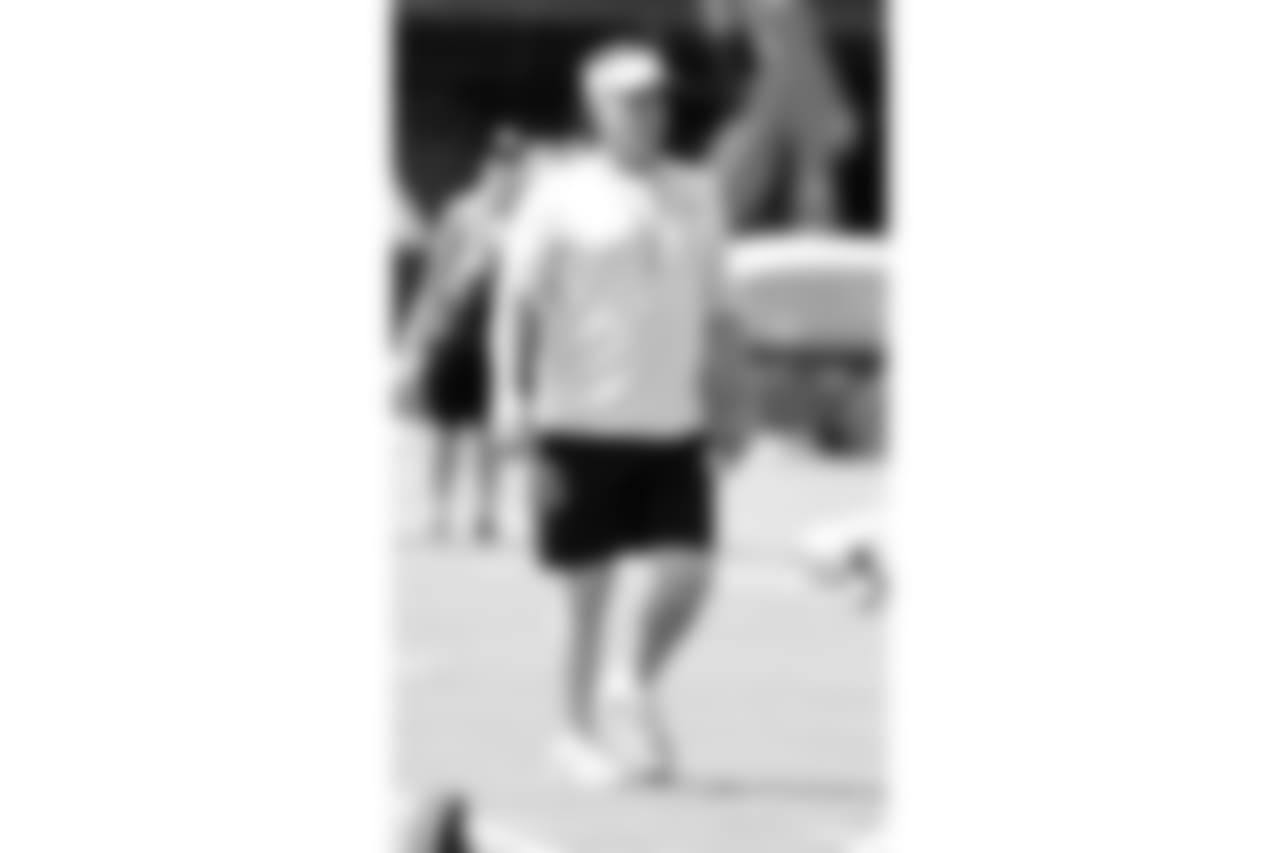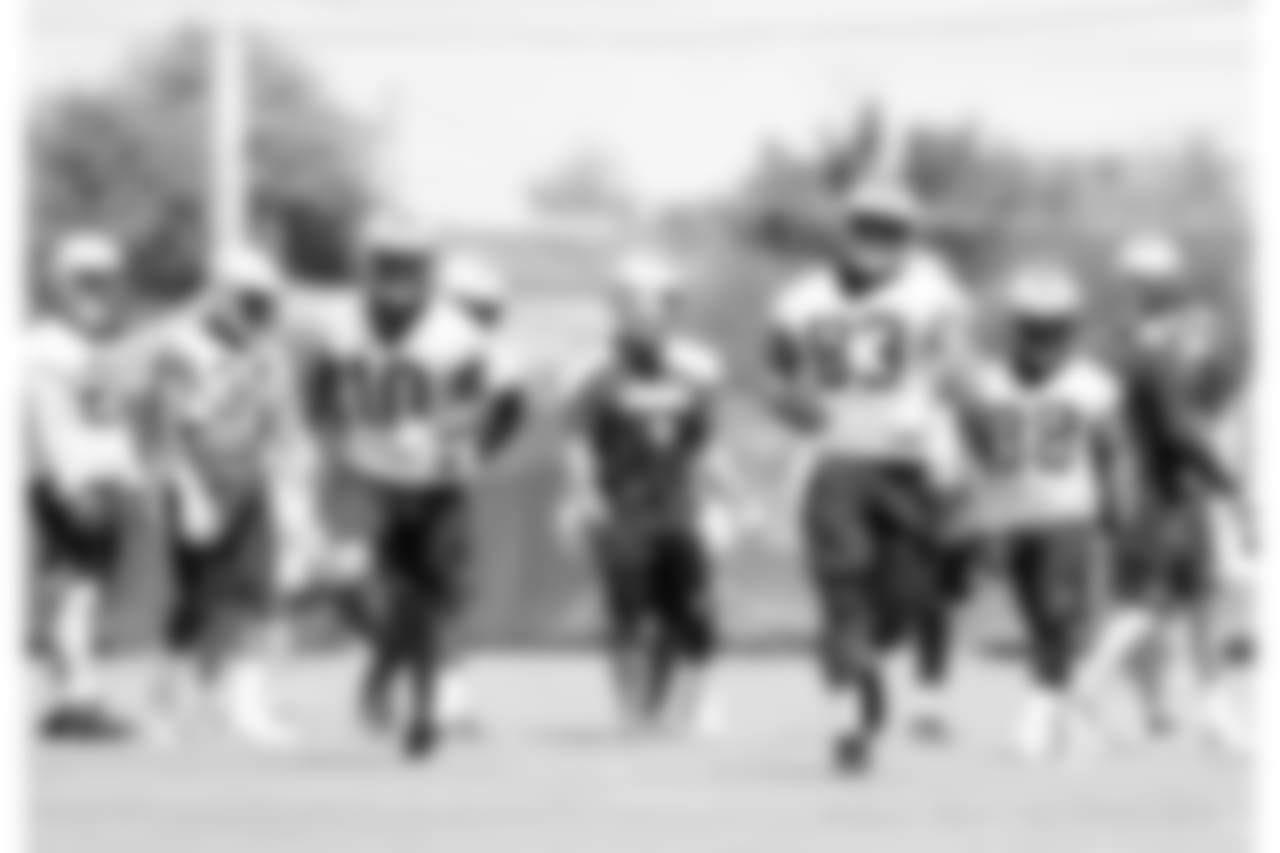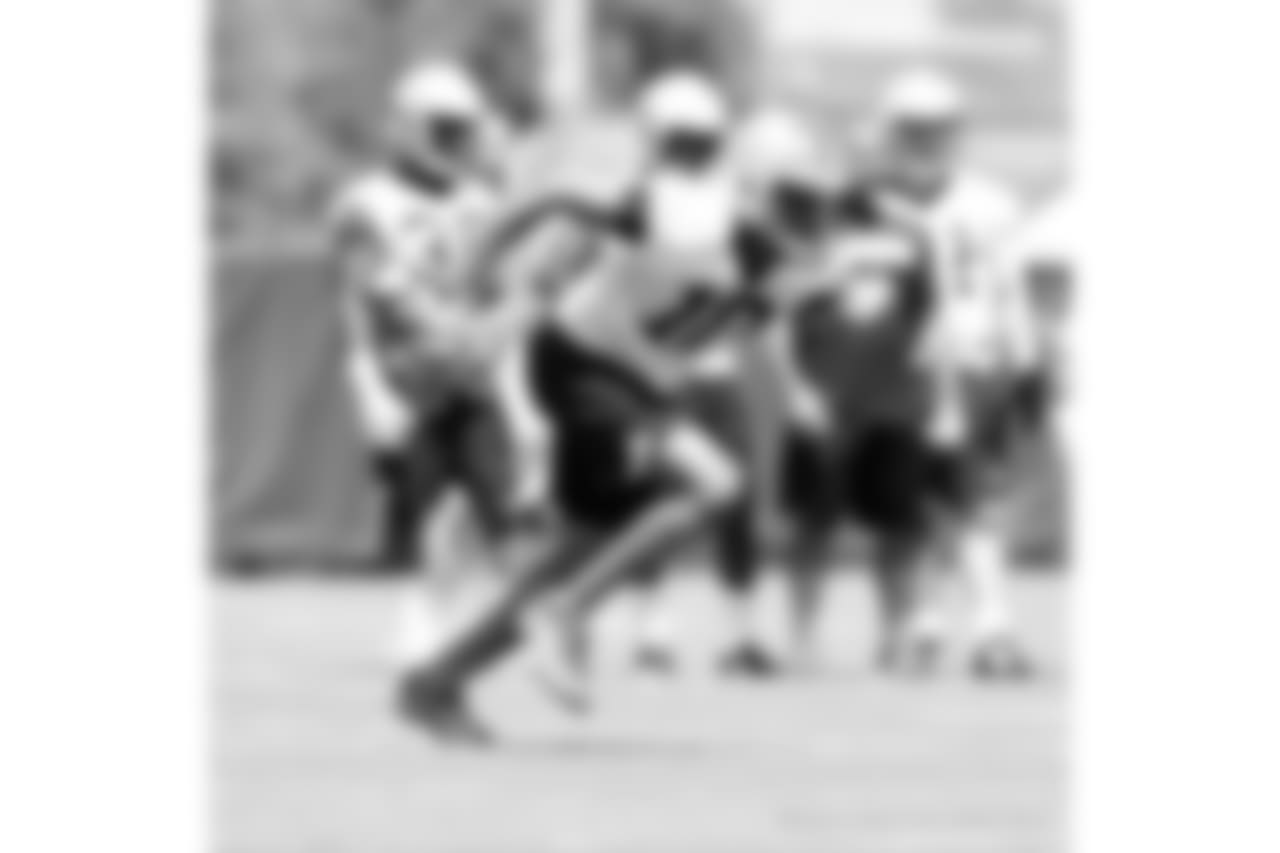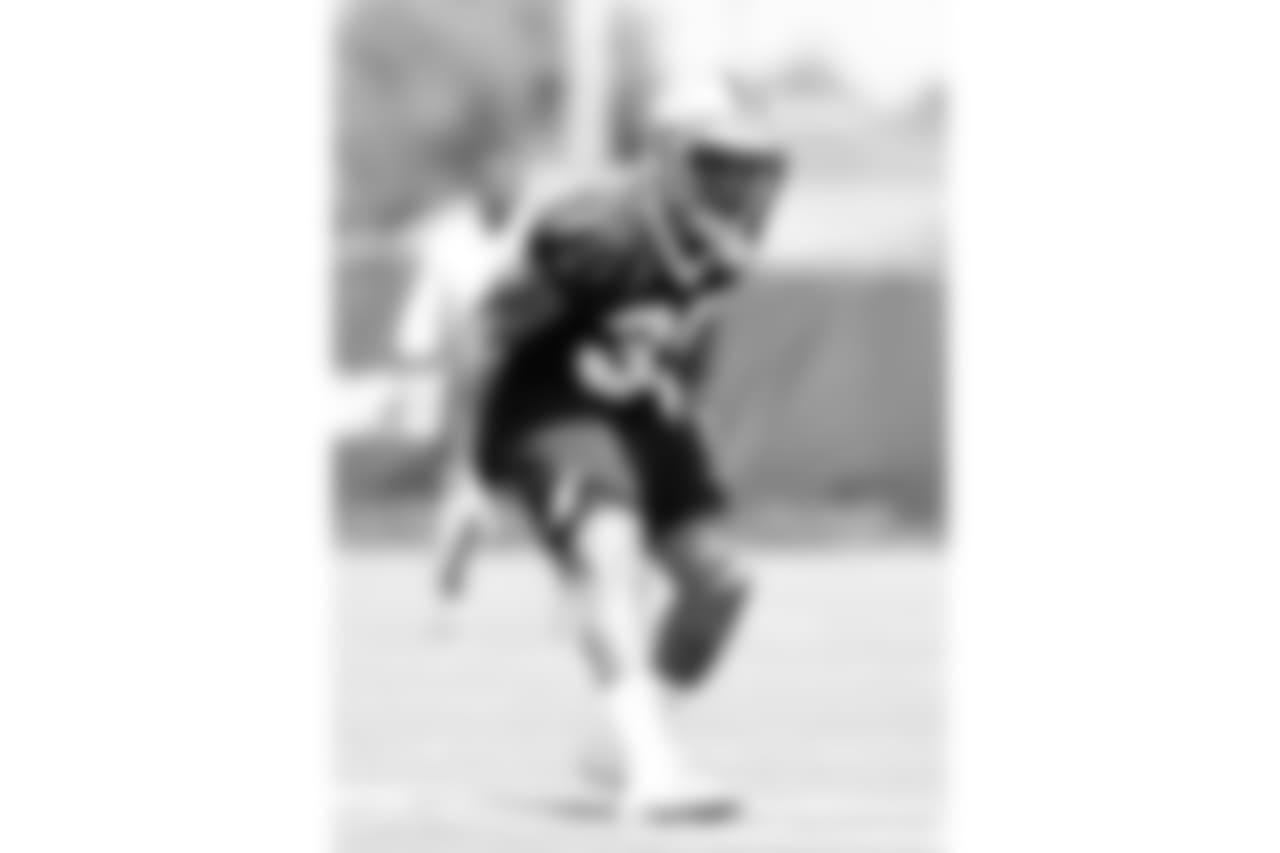 Michael C. Hebert/New Orleans Saints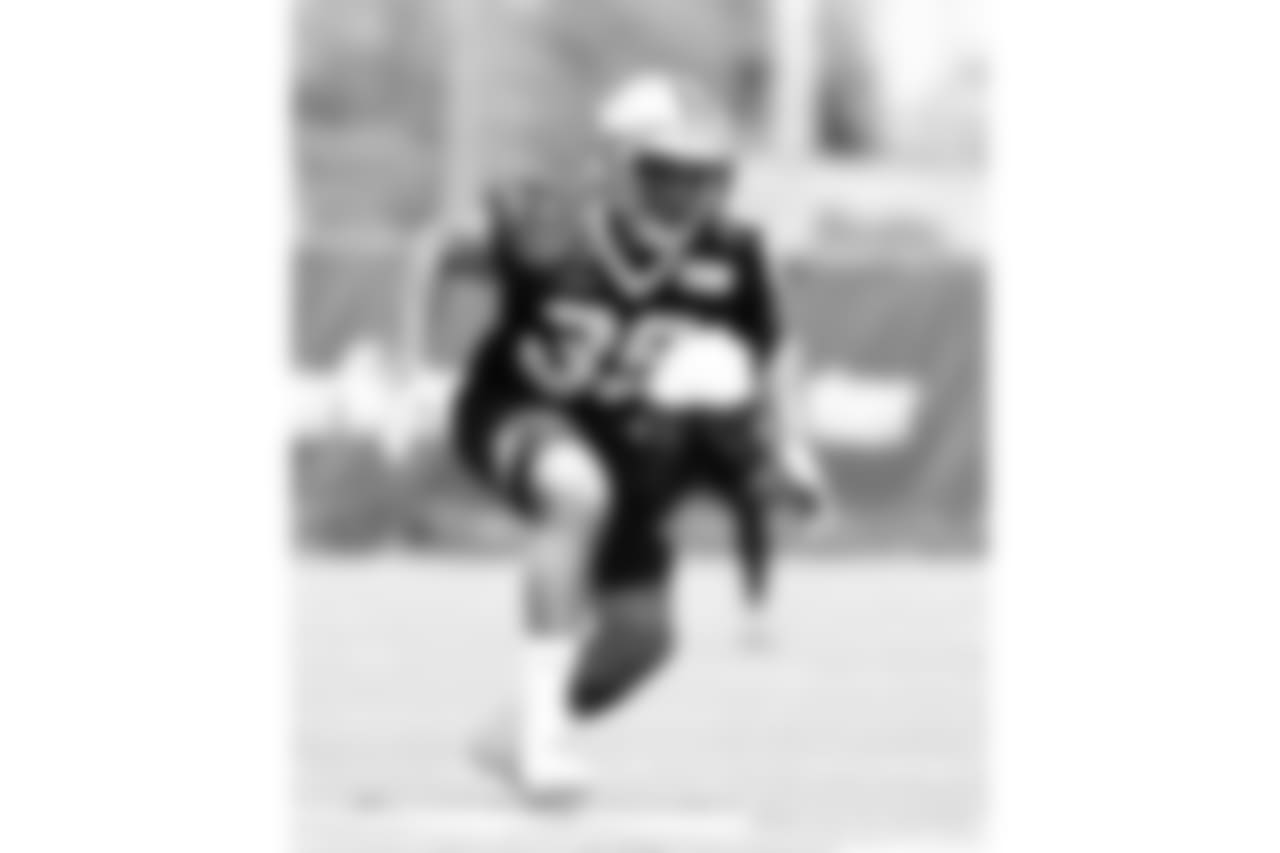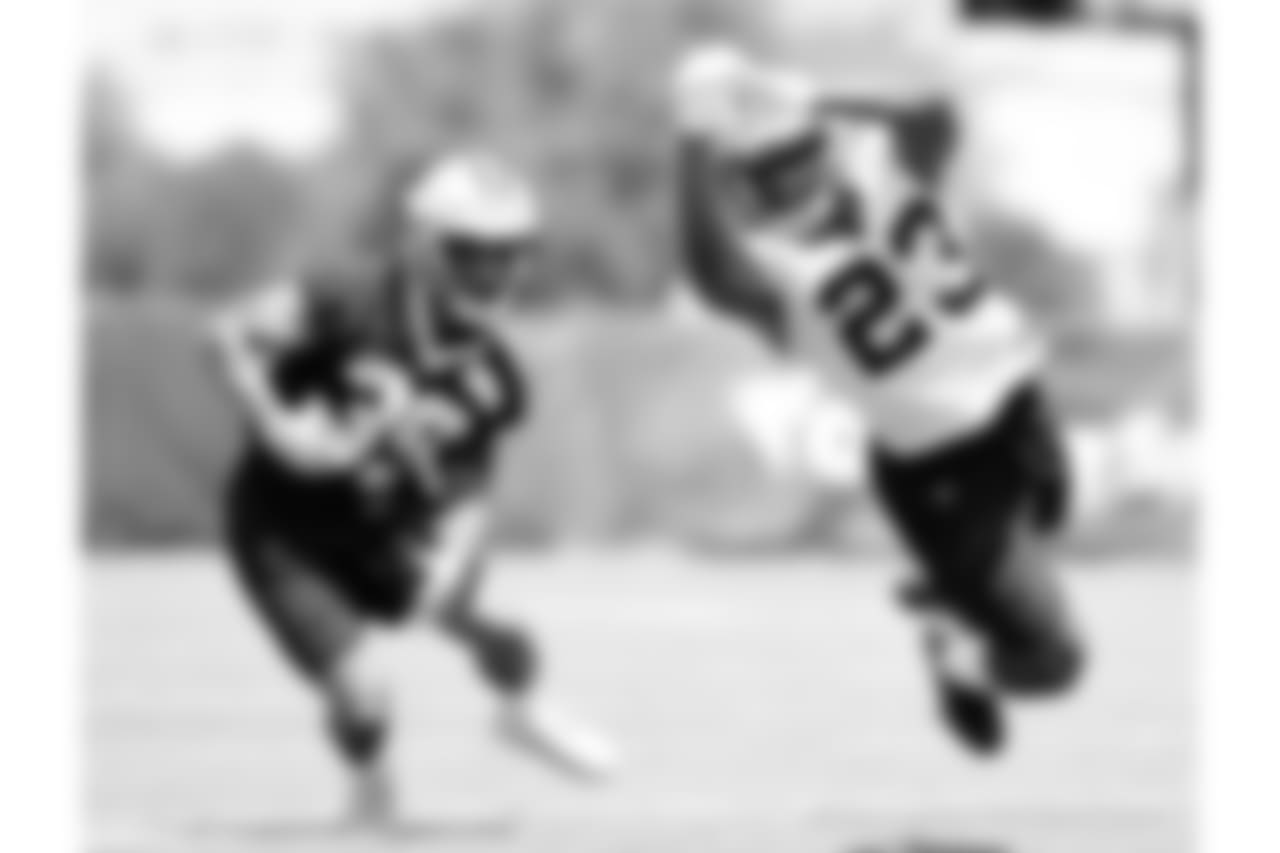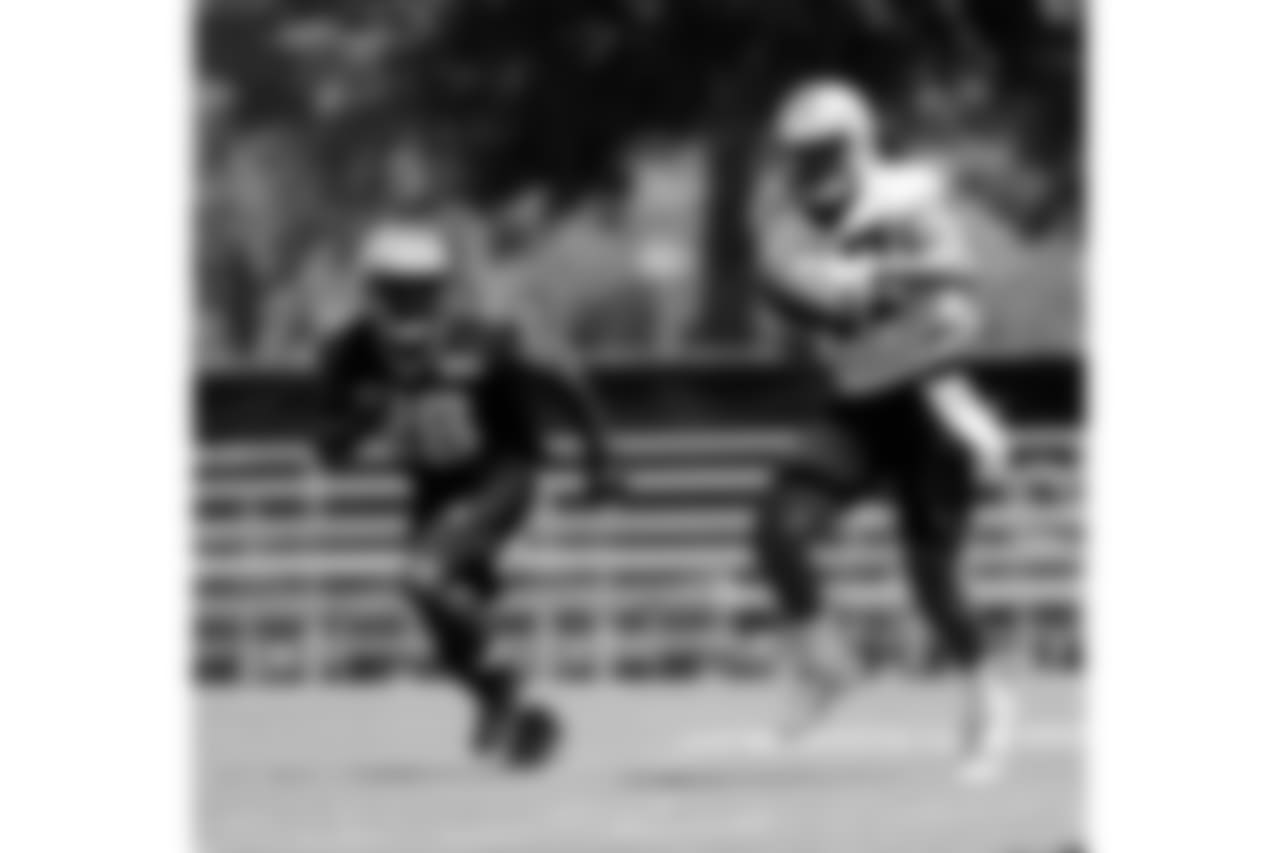 Michael C. Hebert/New Orleans Saints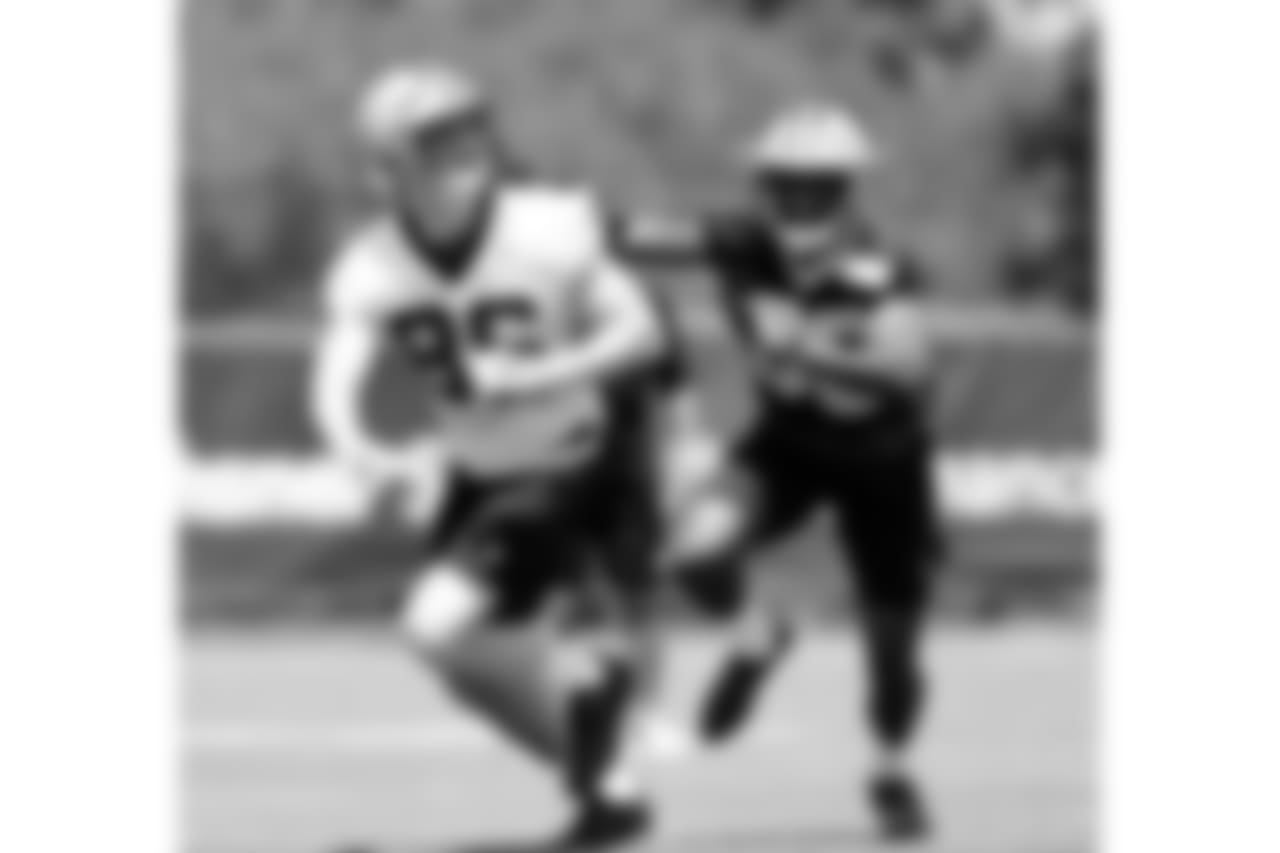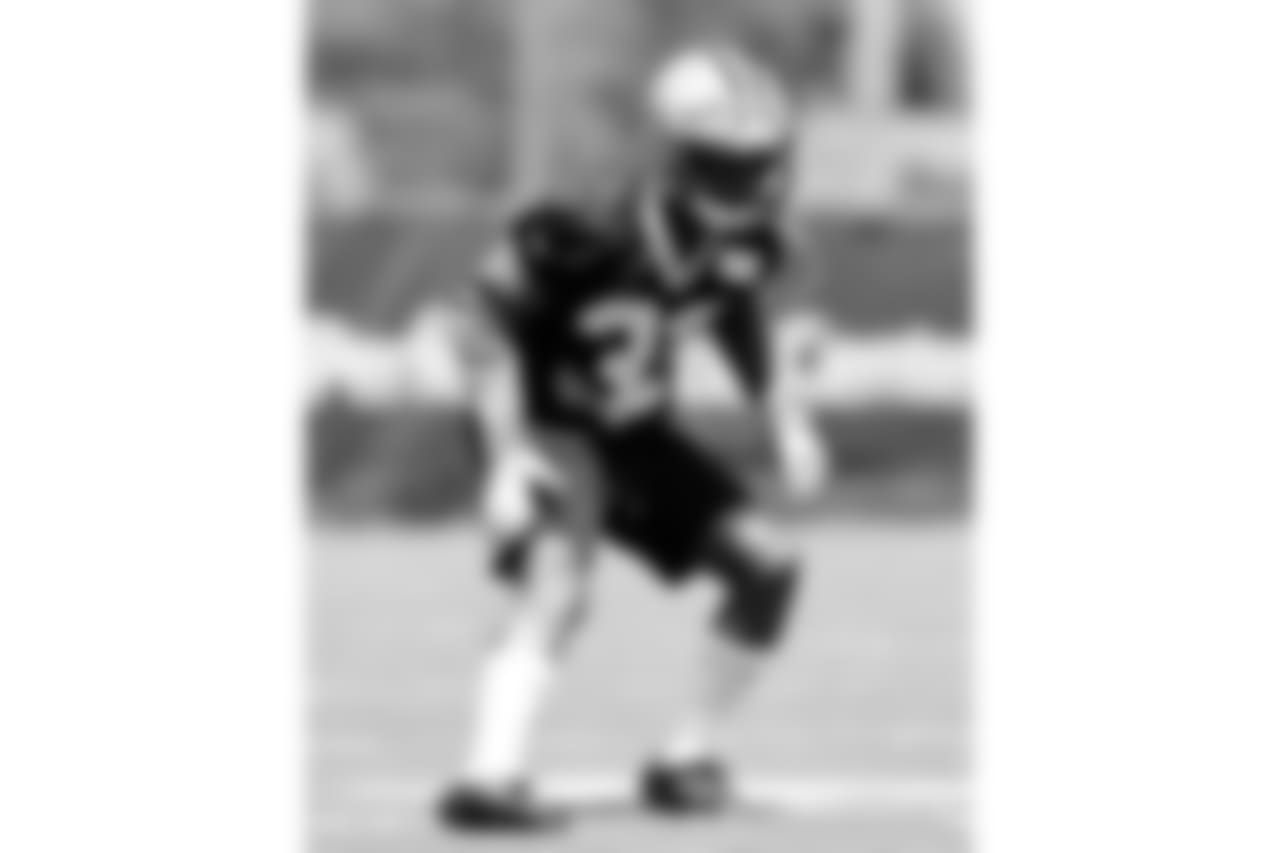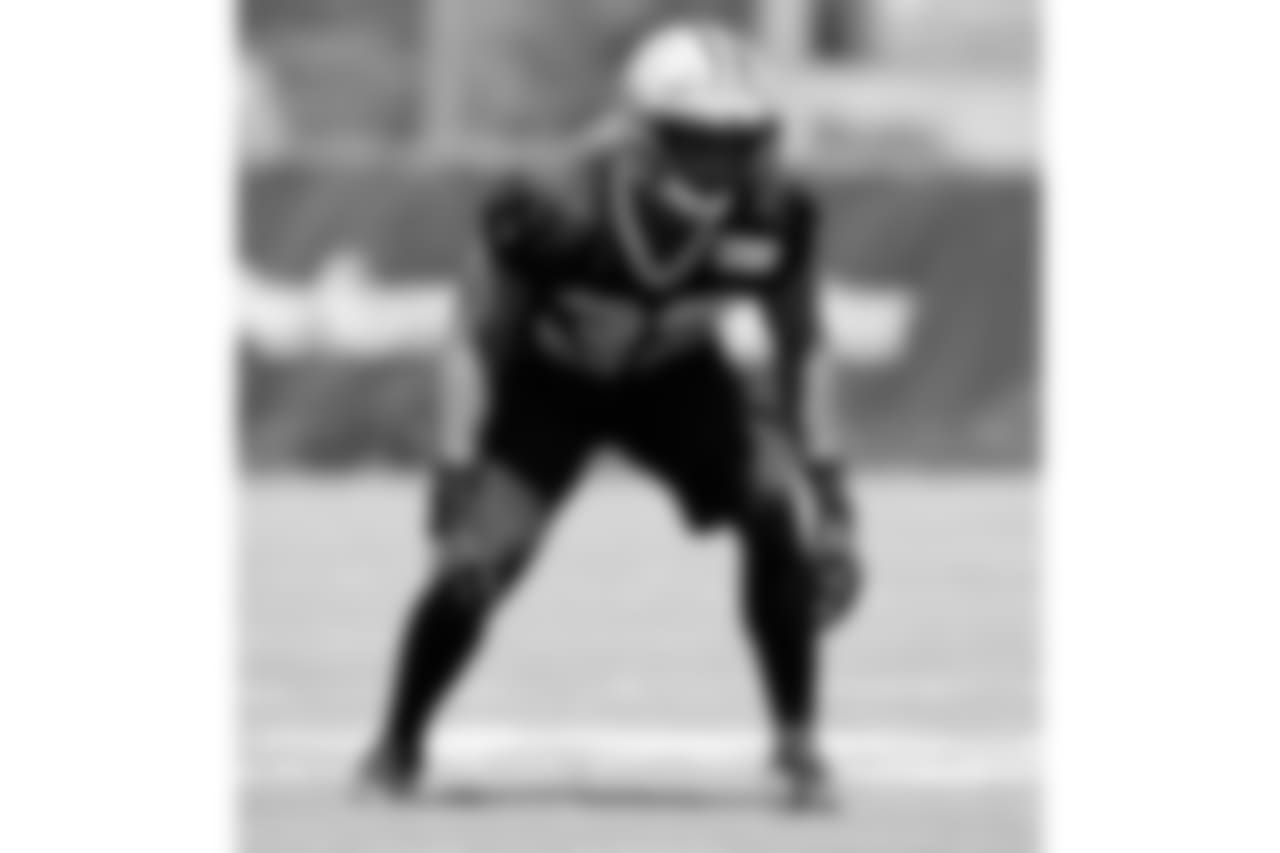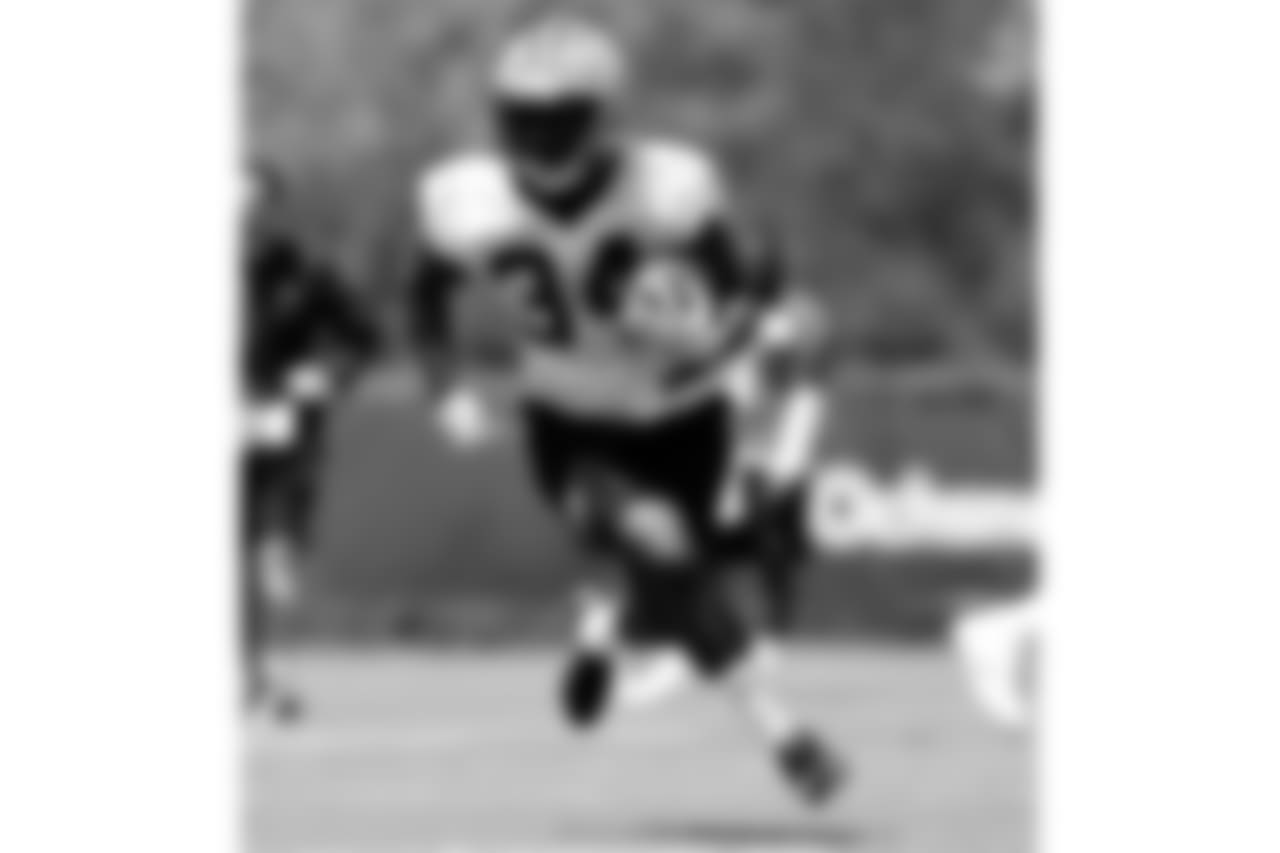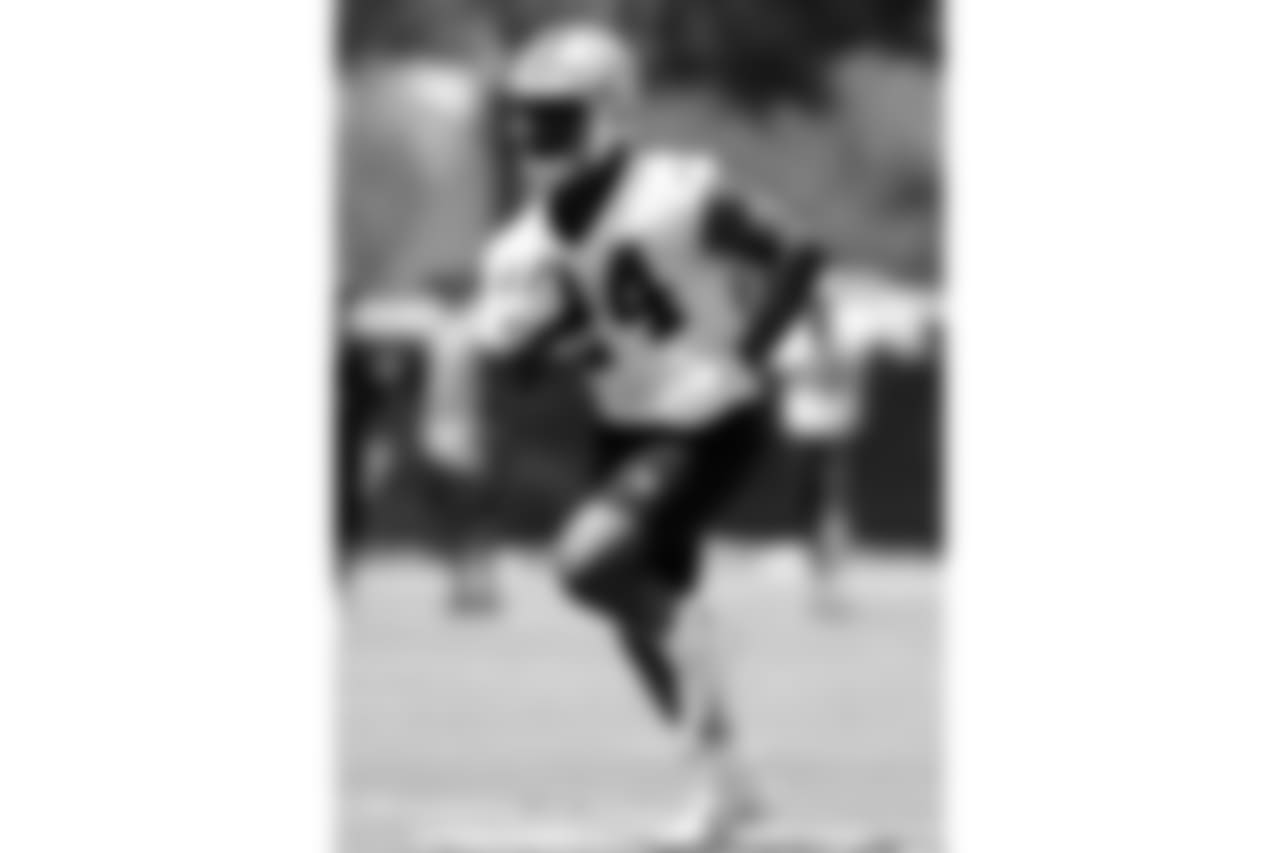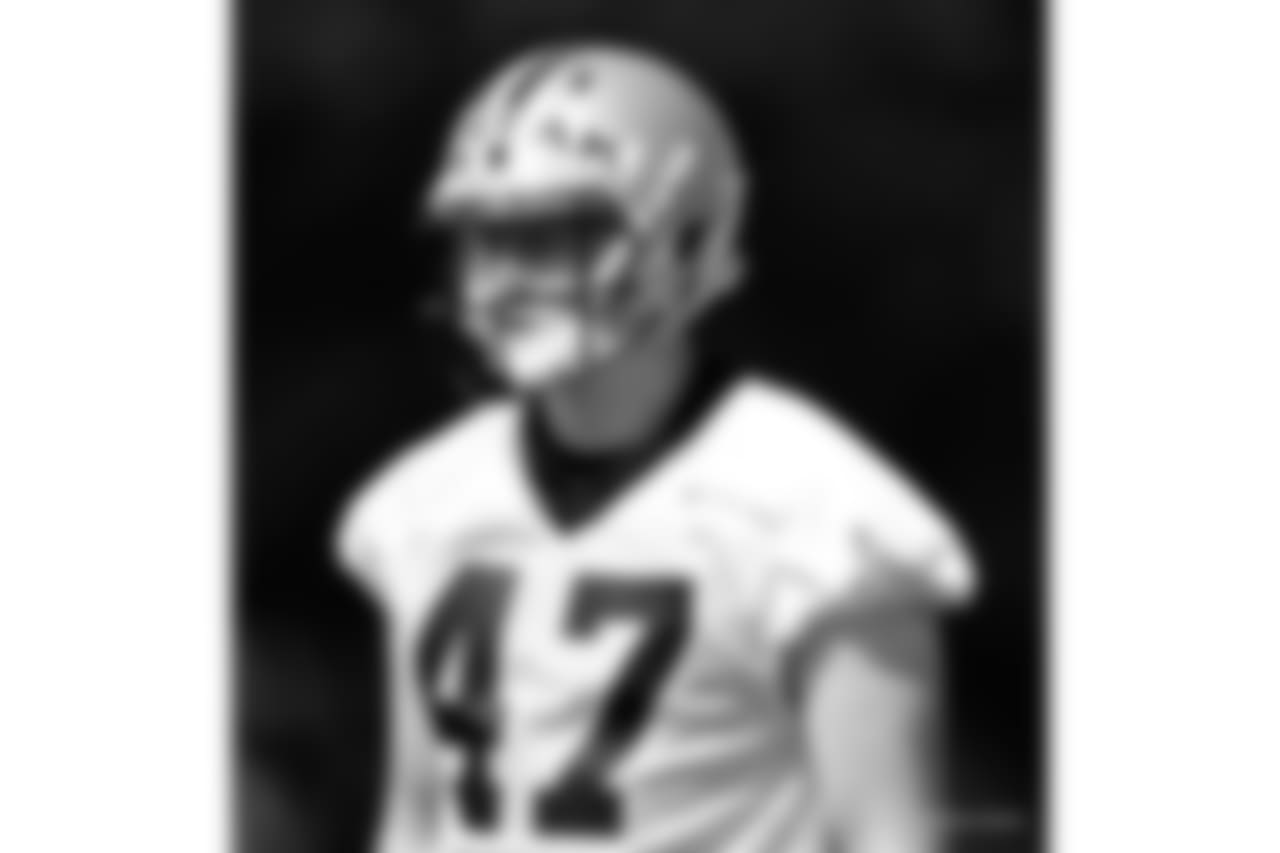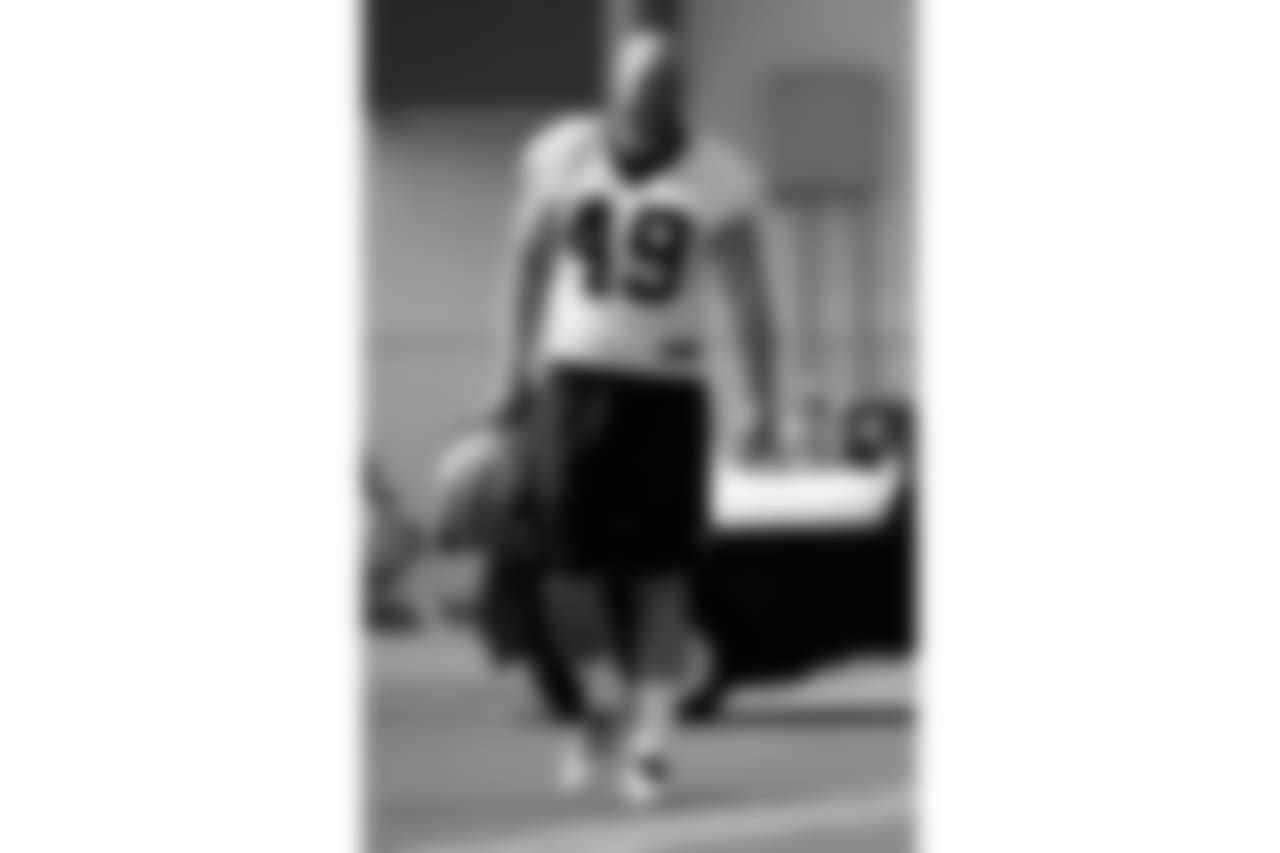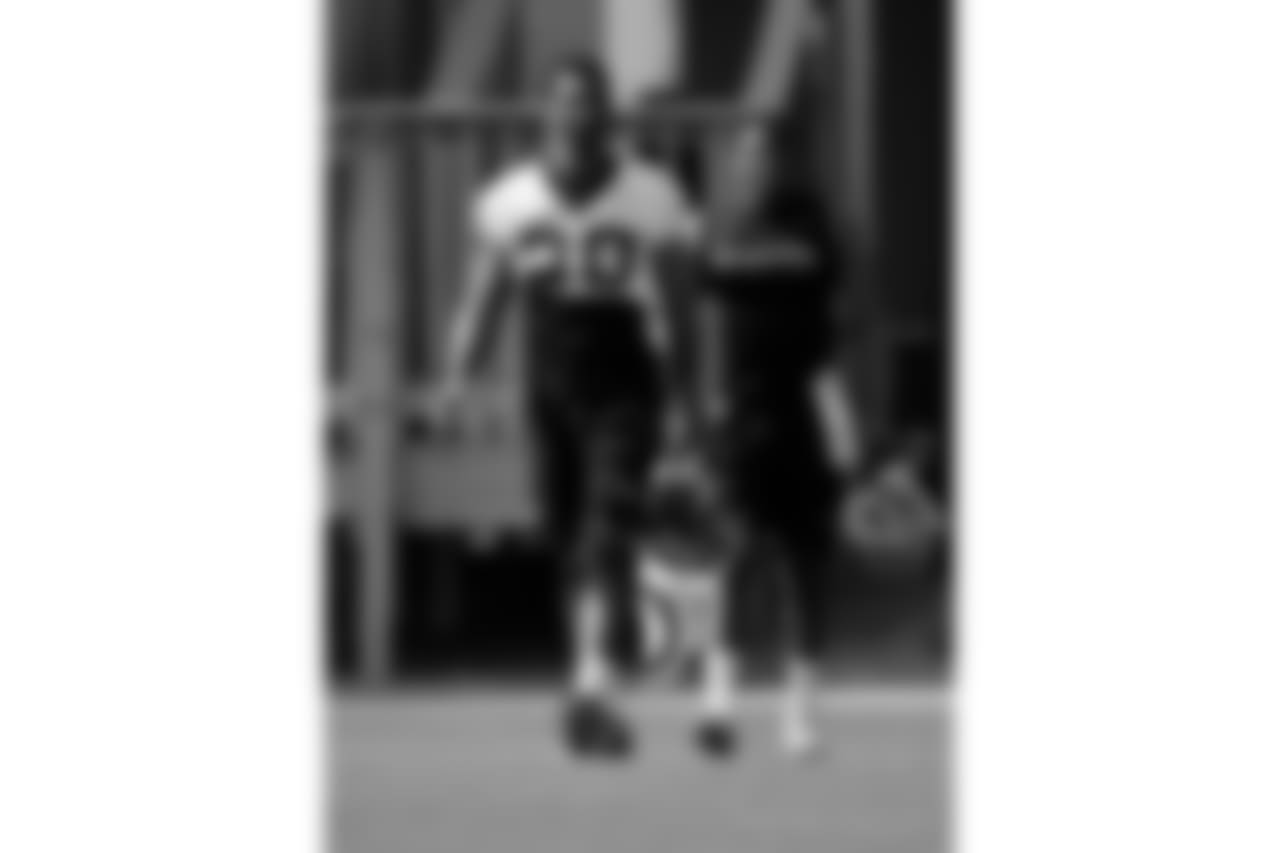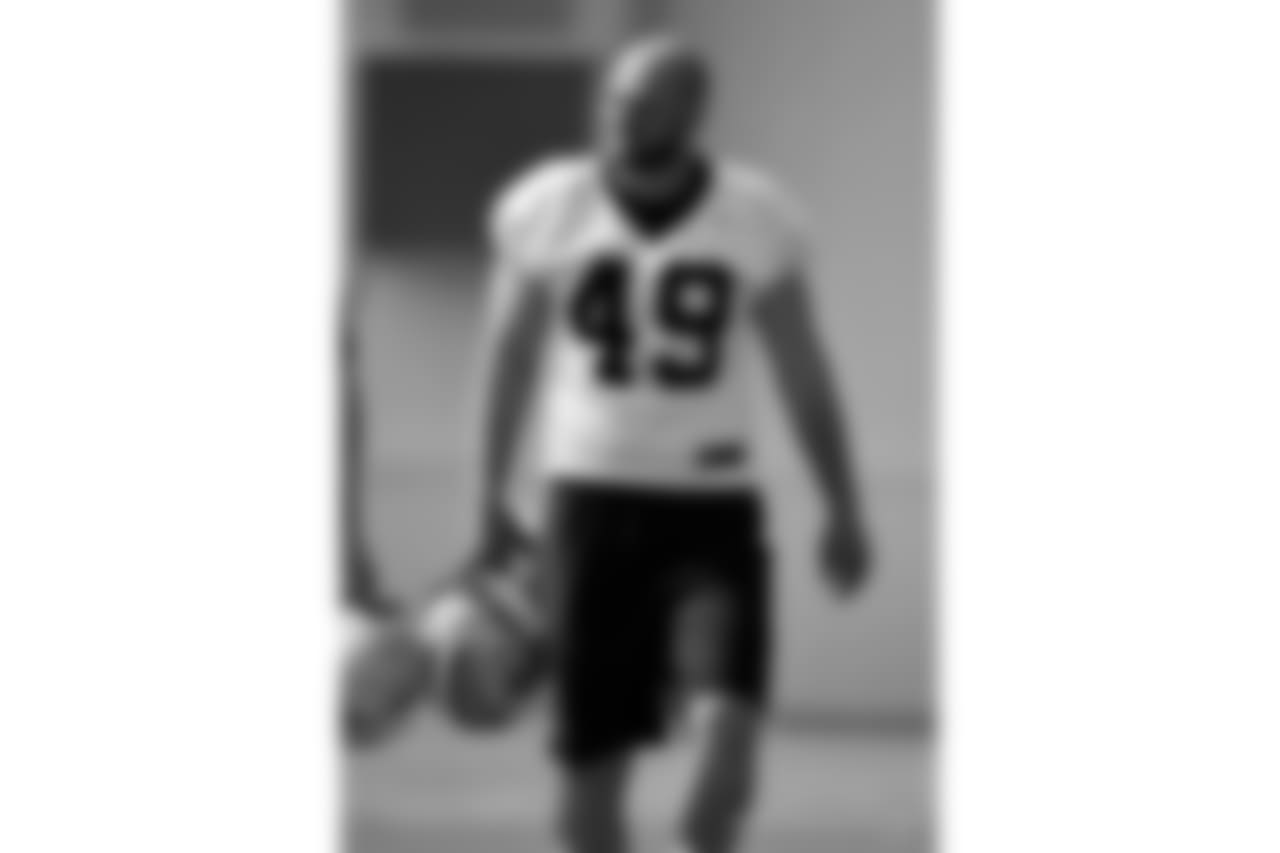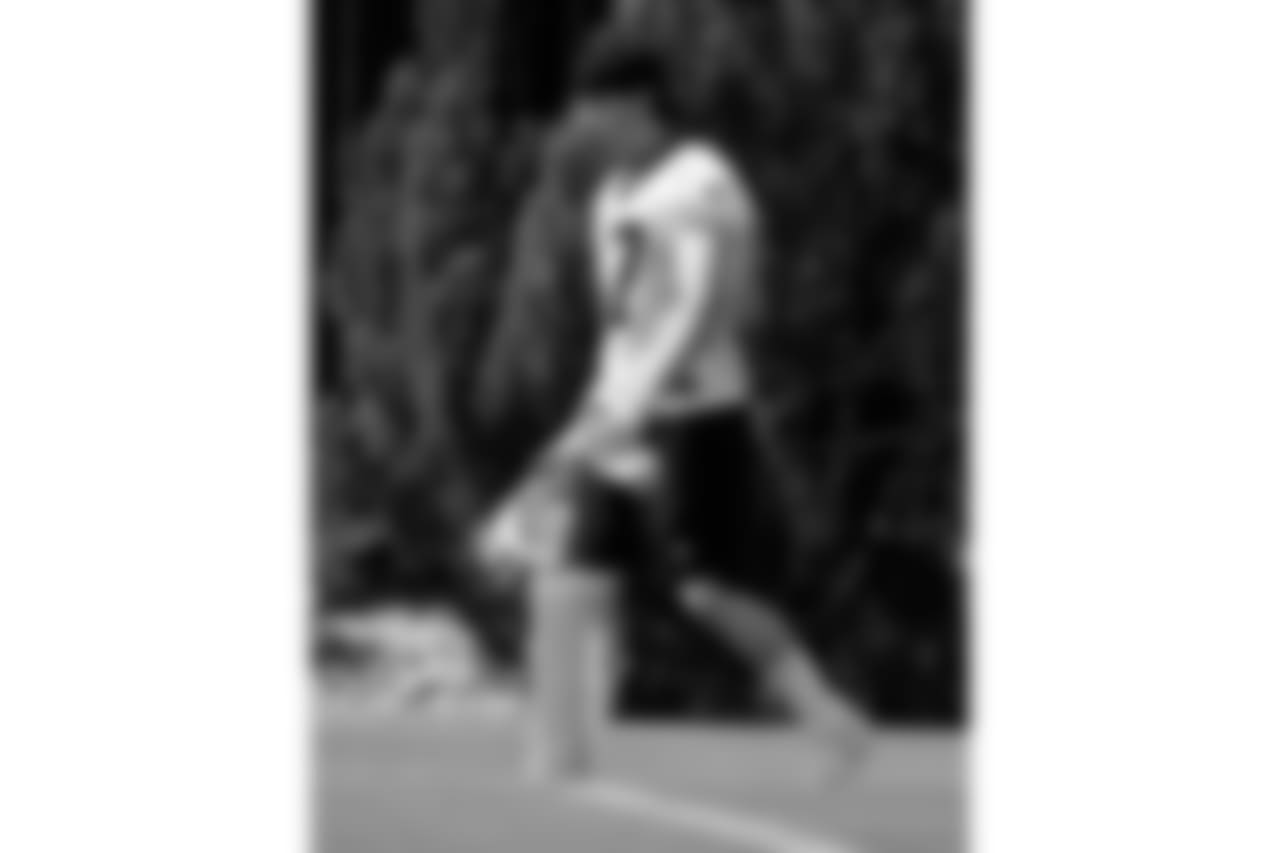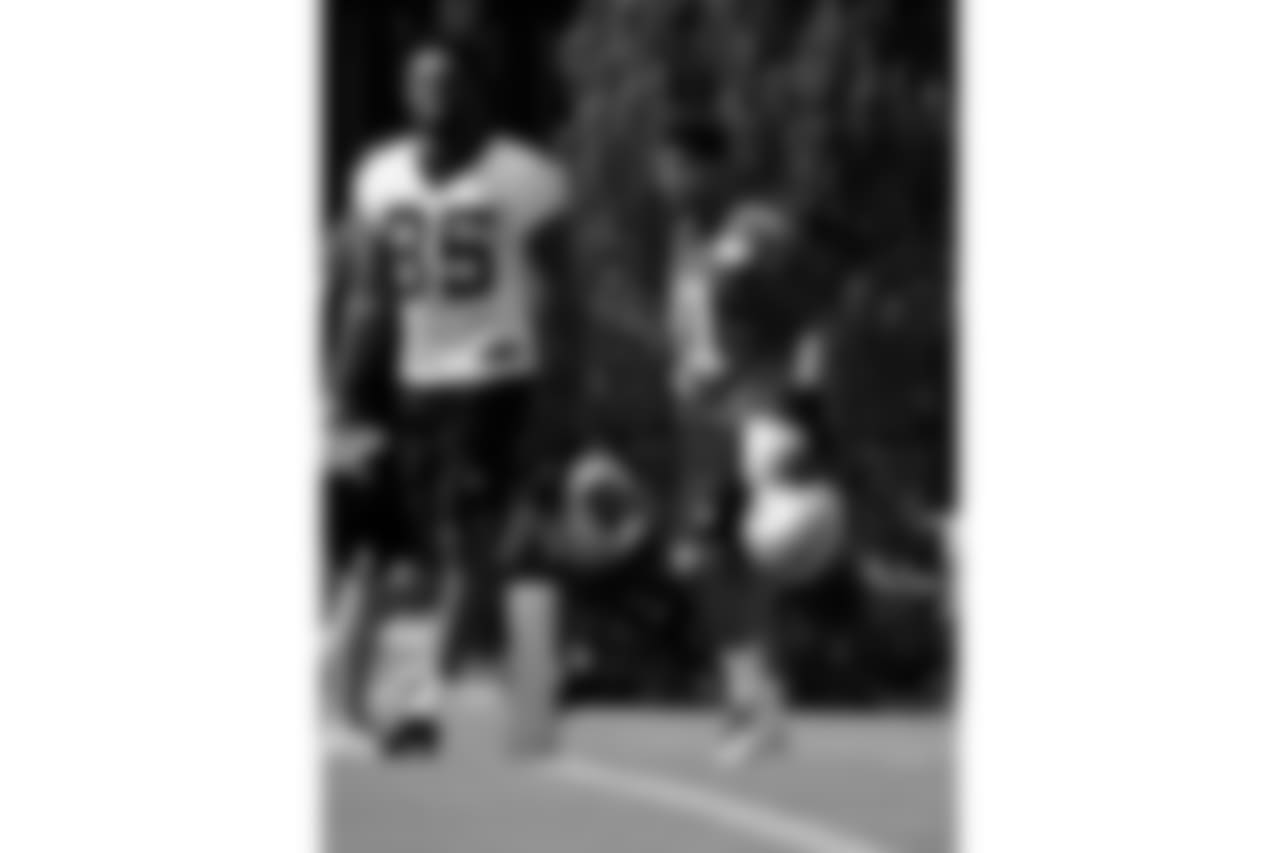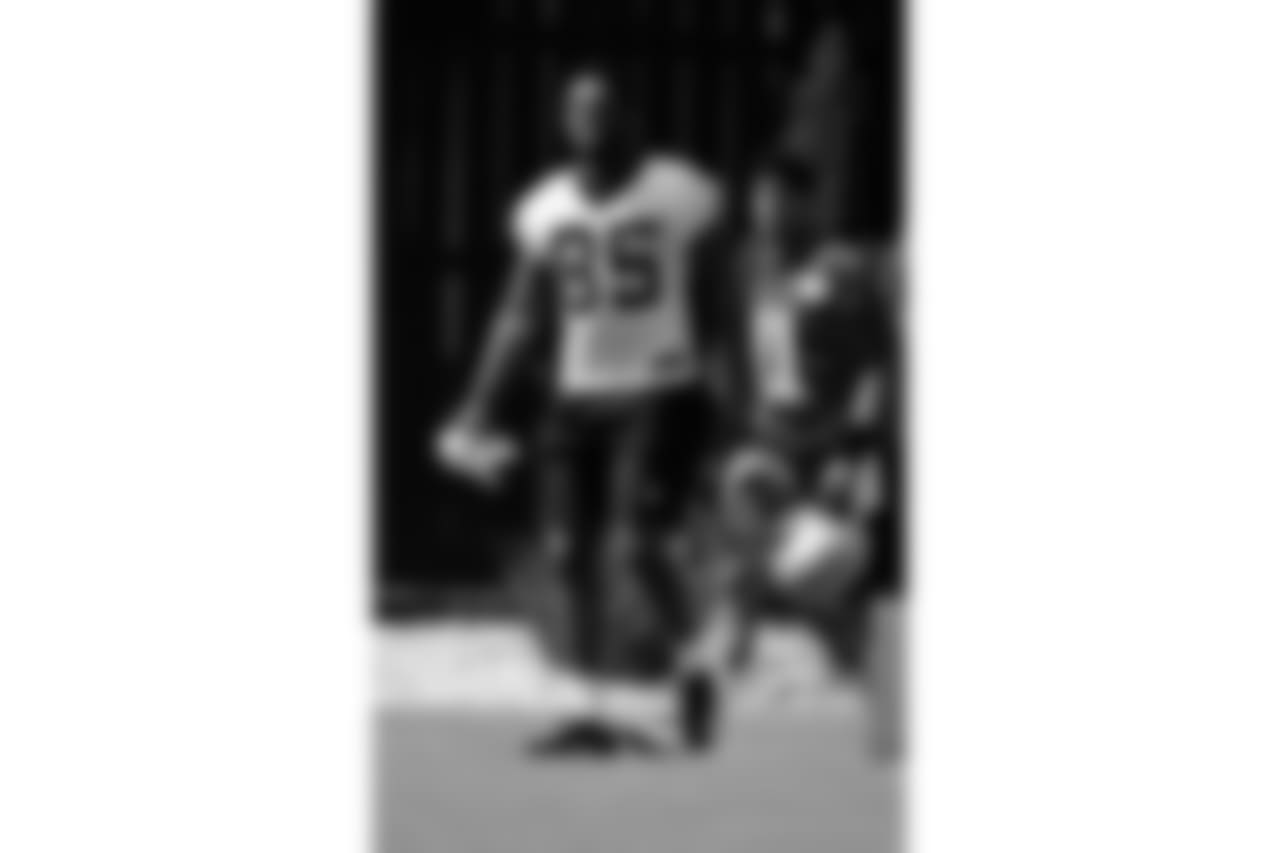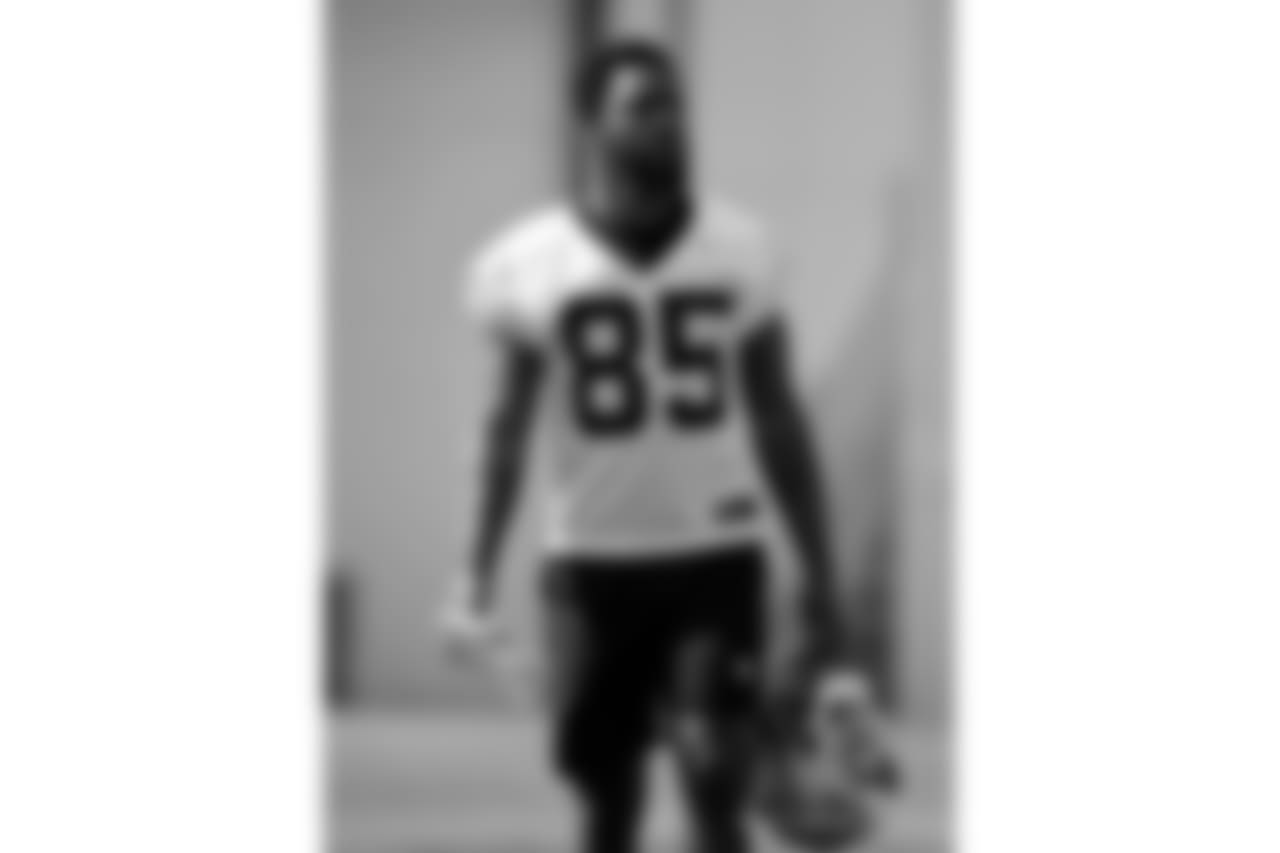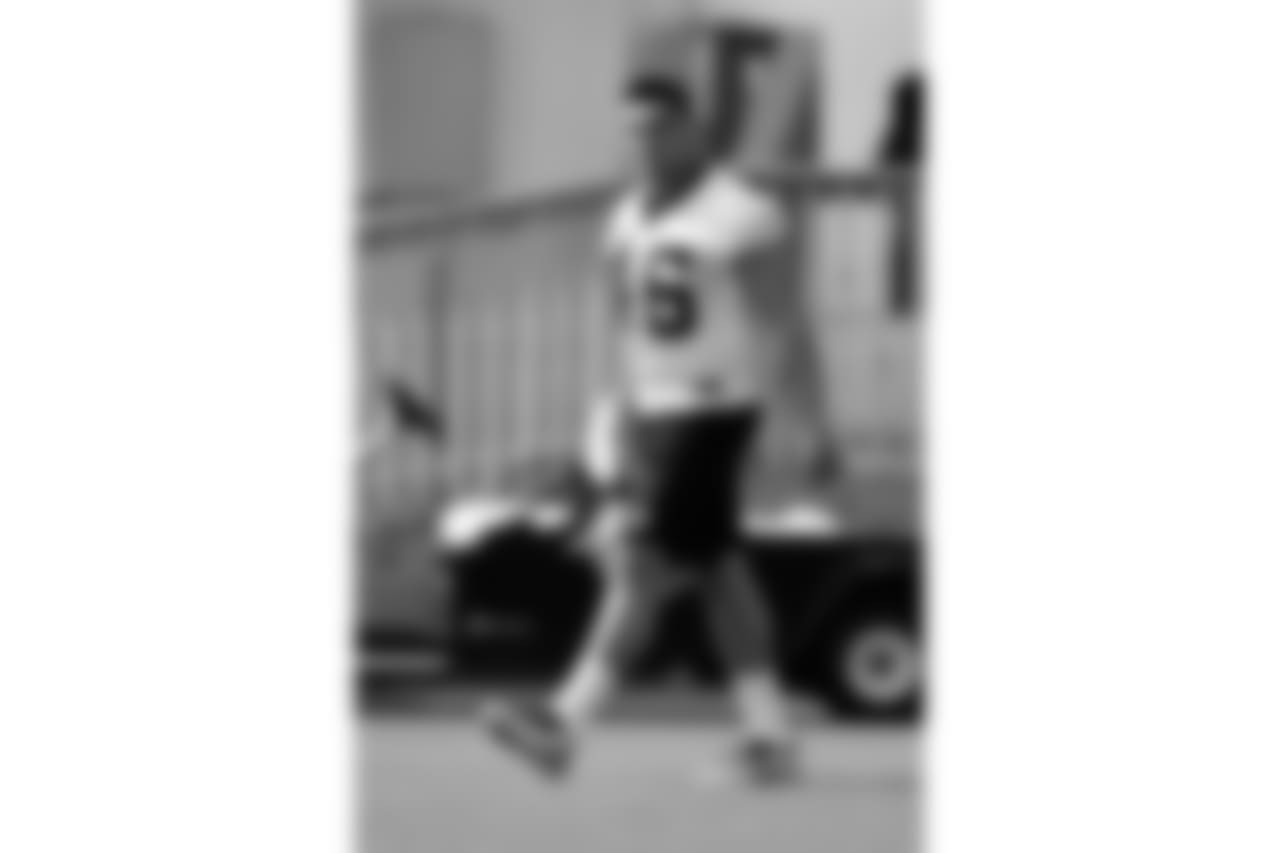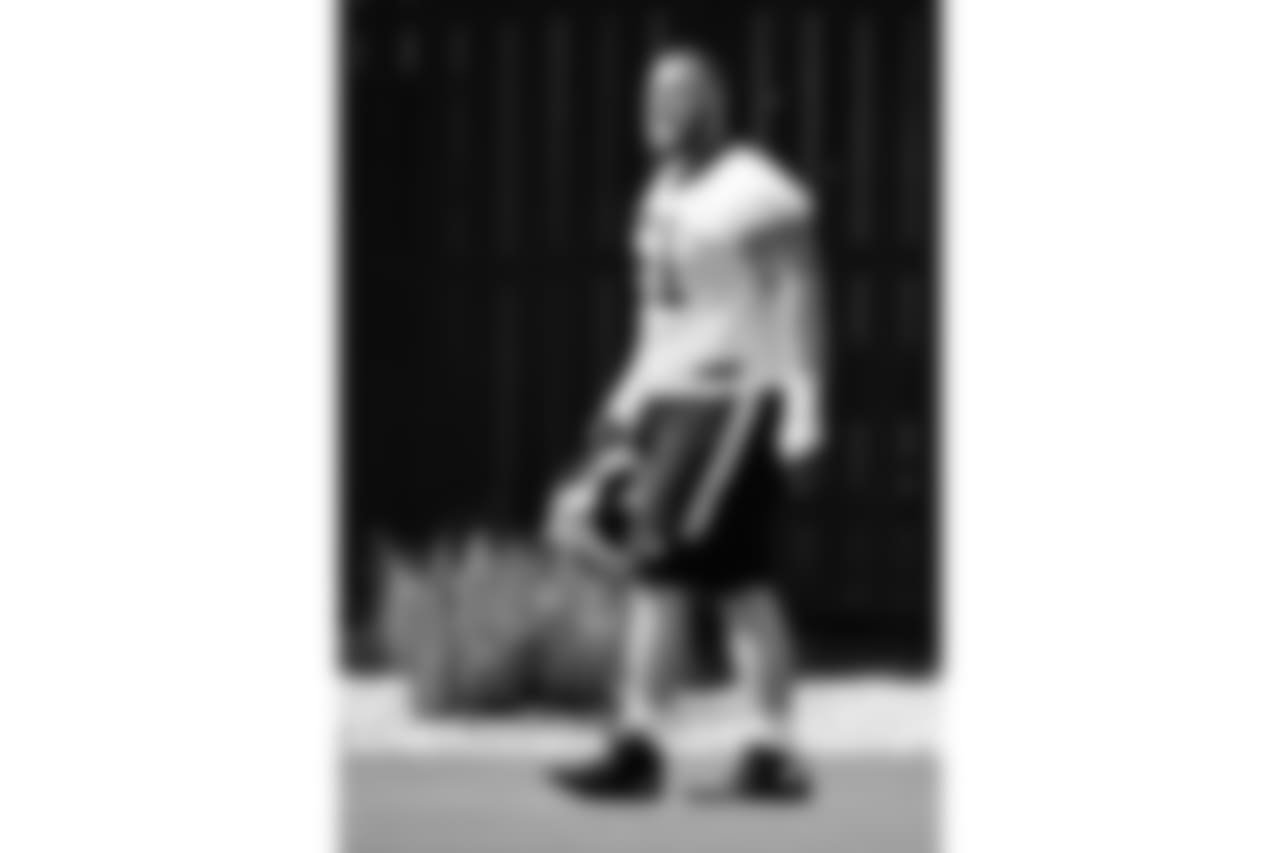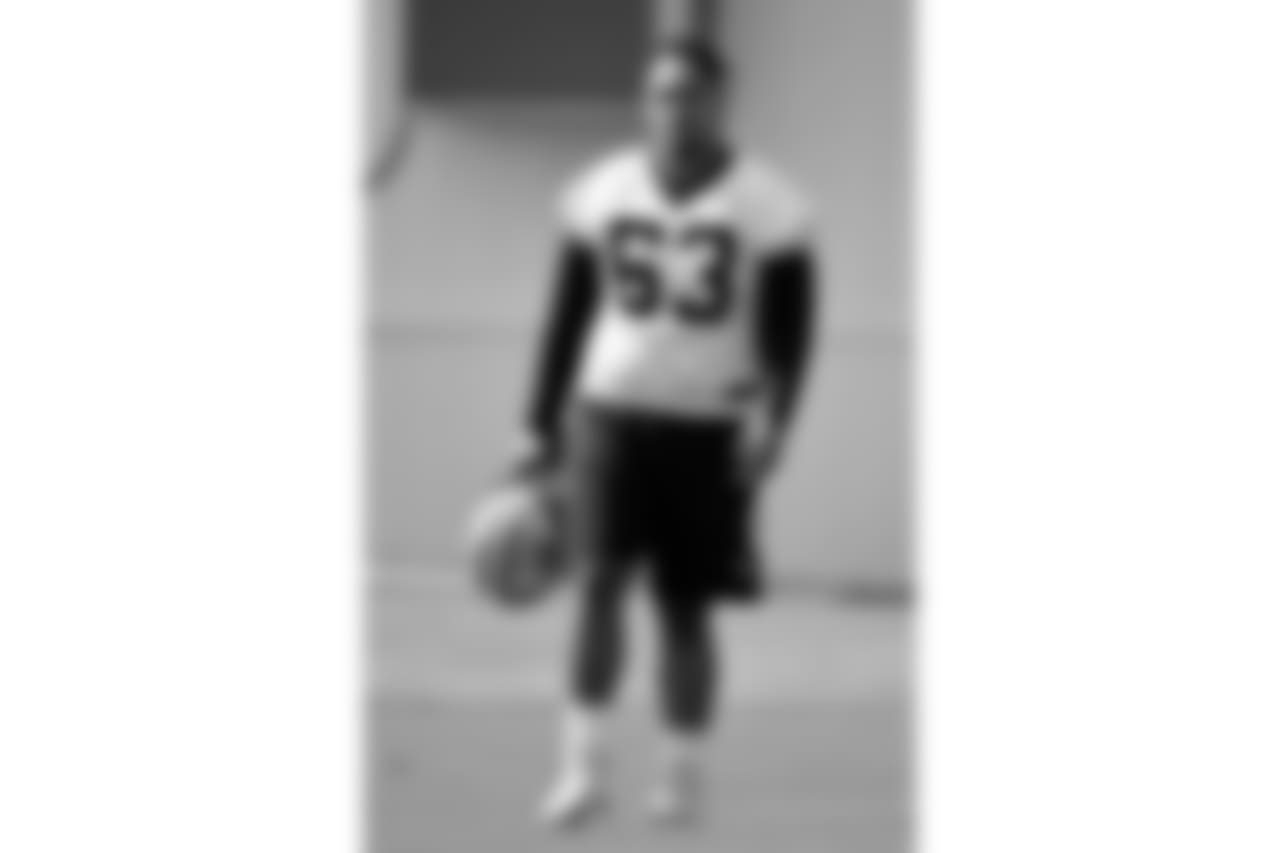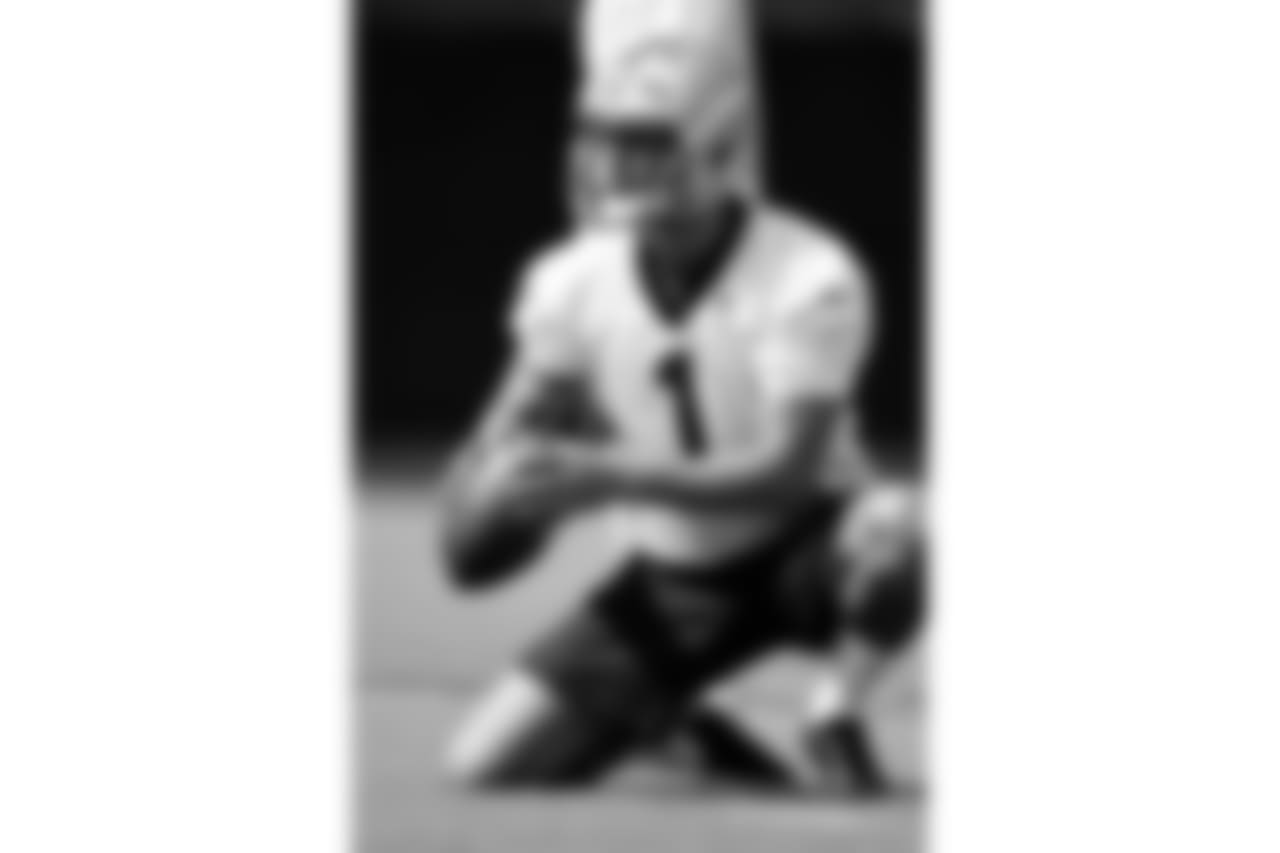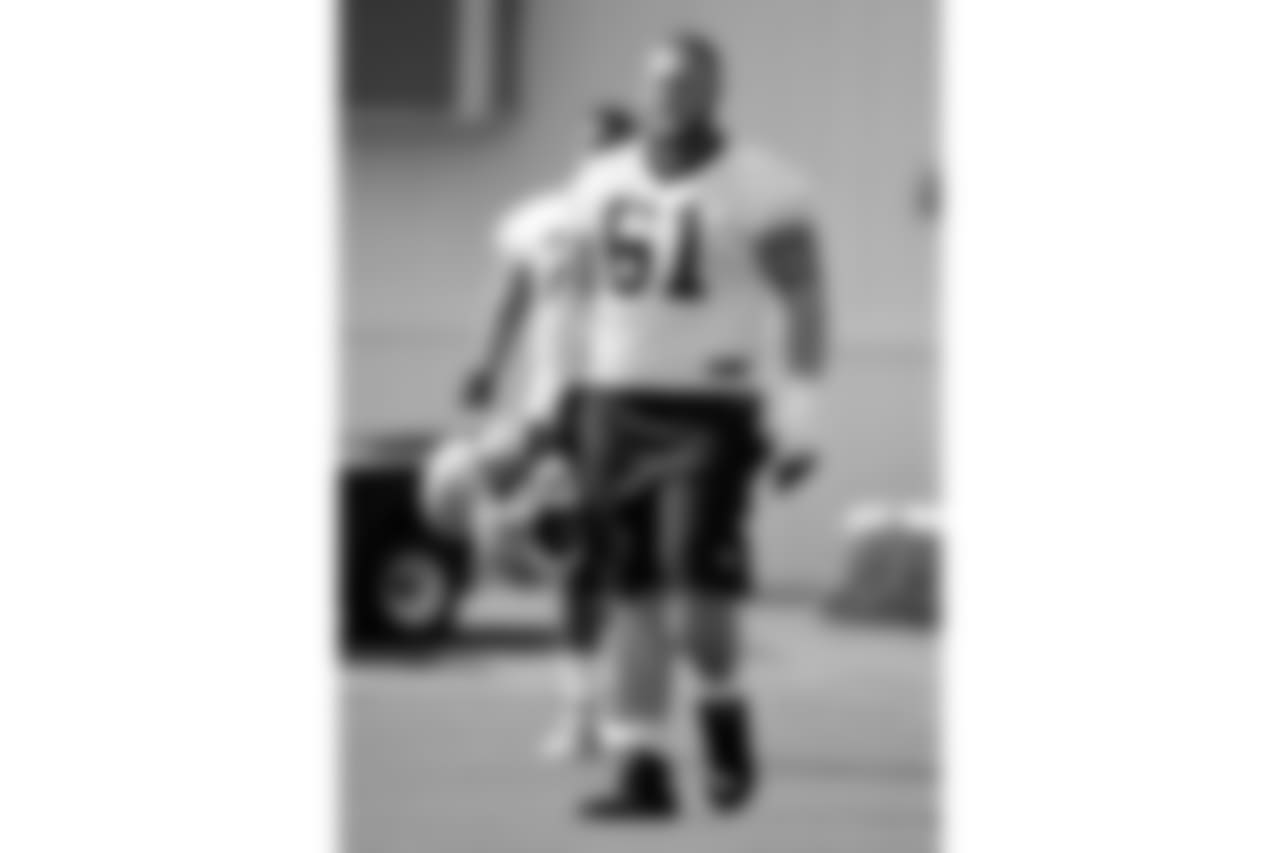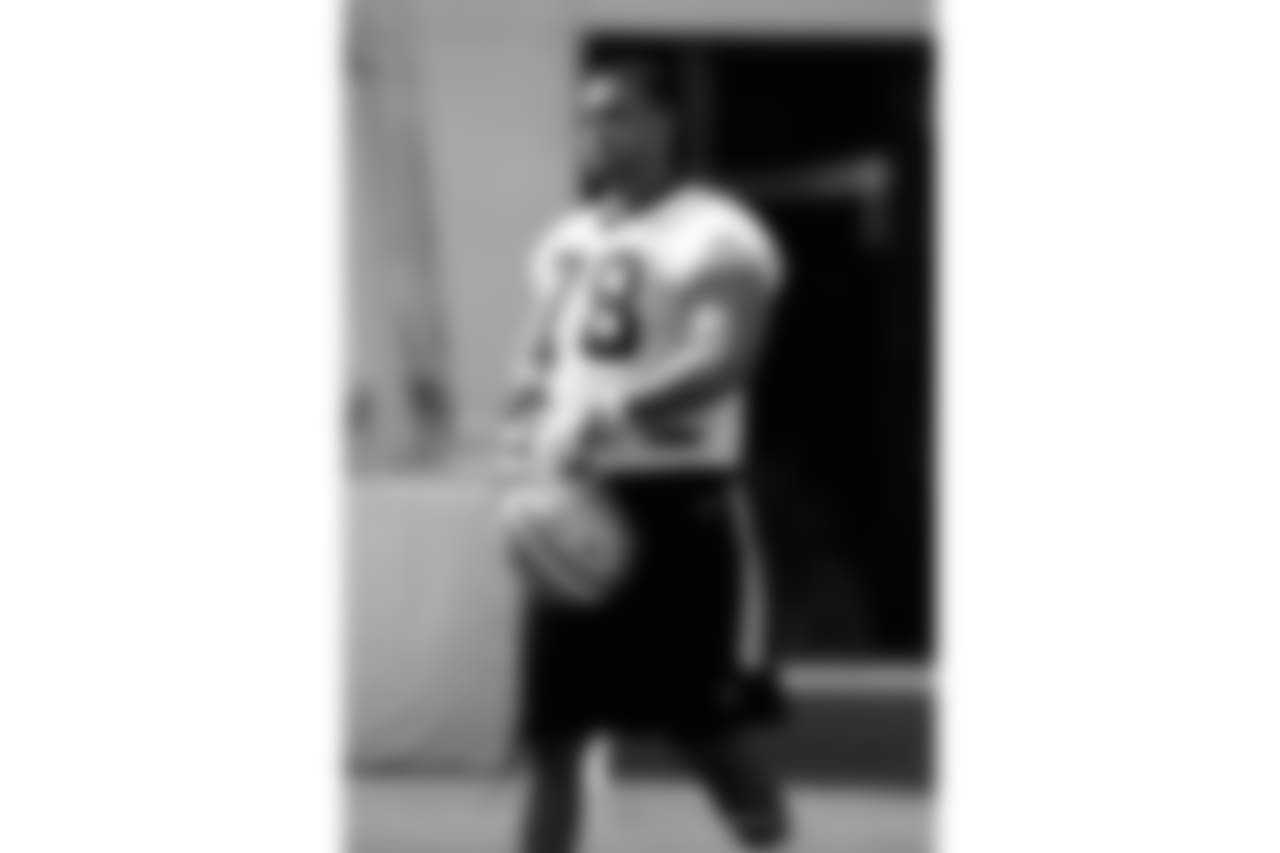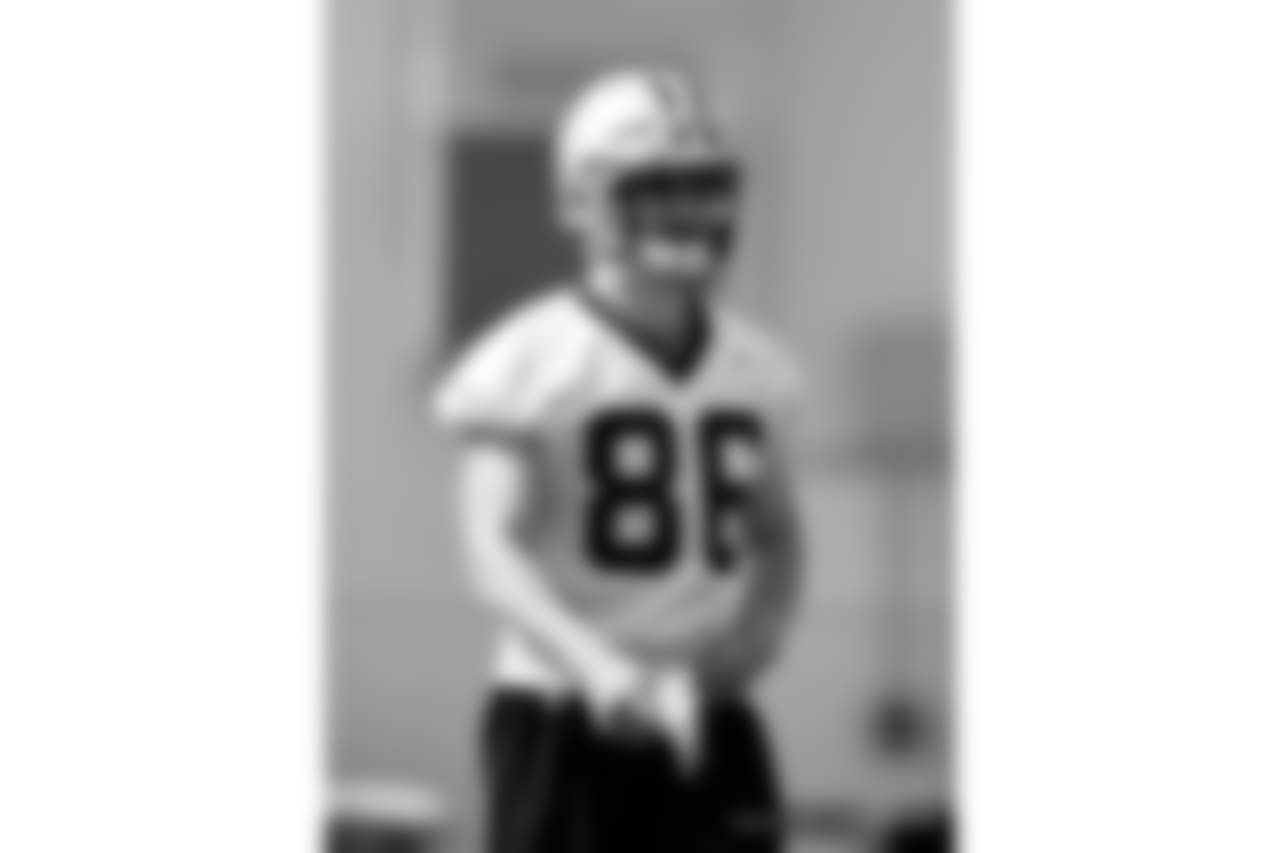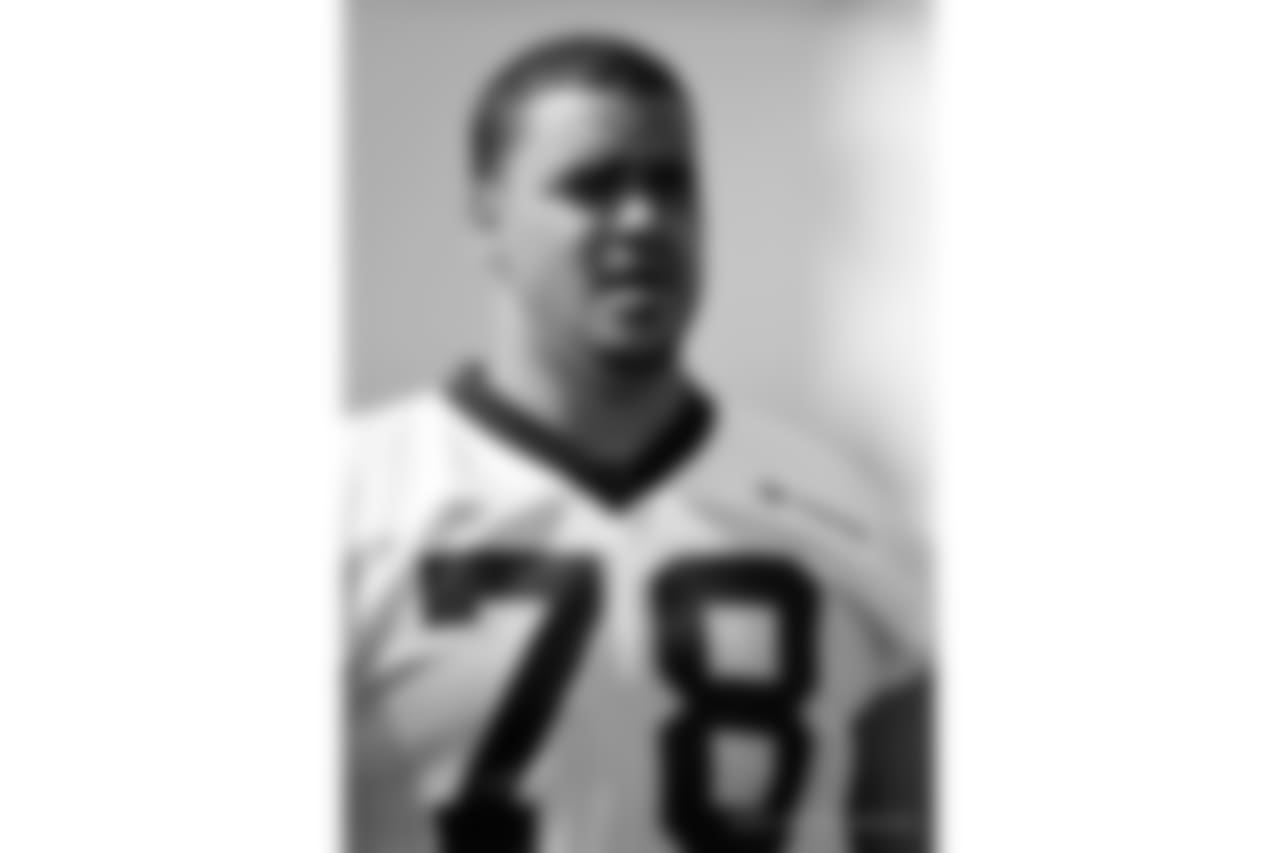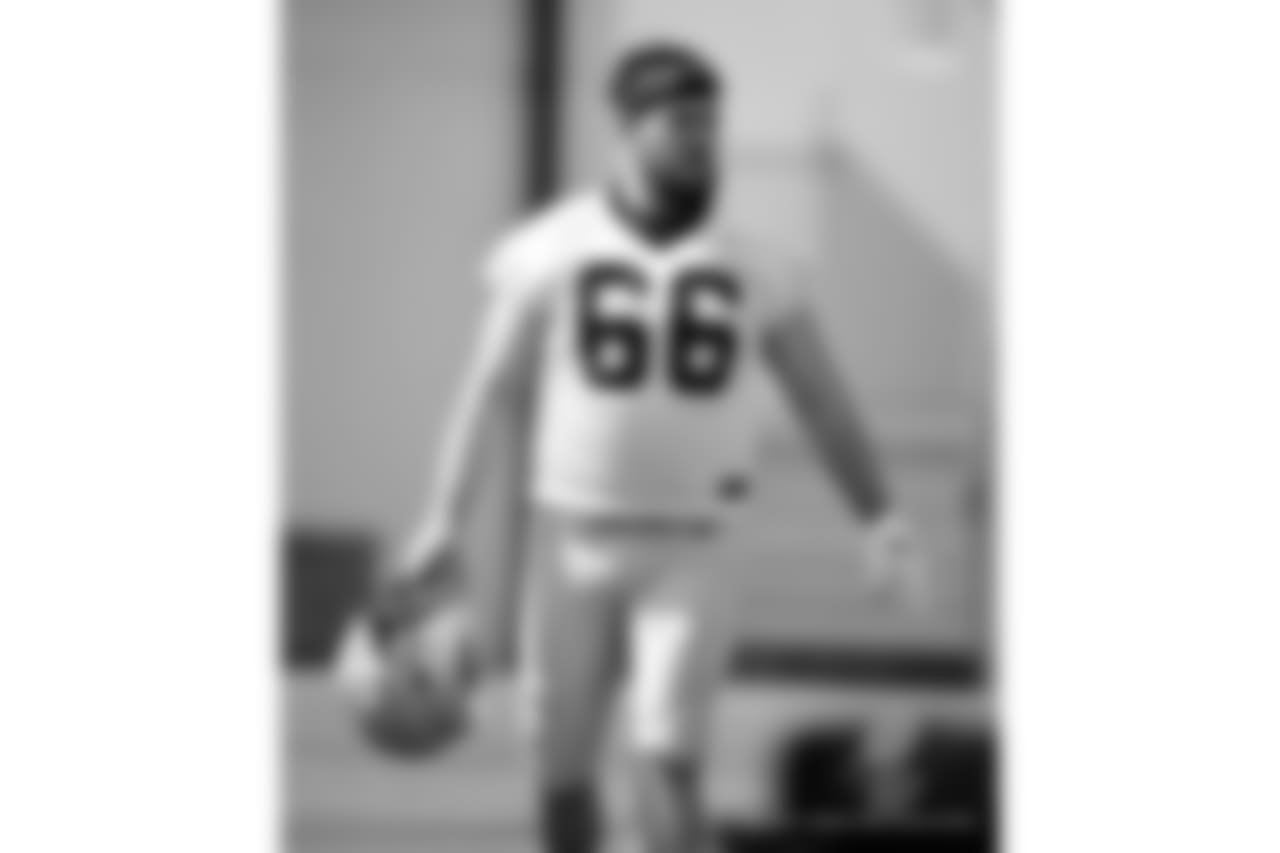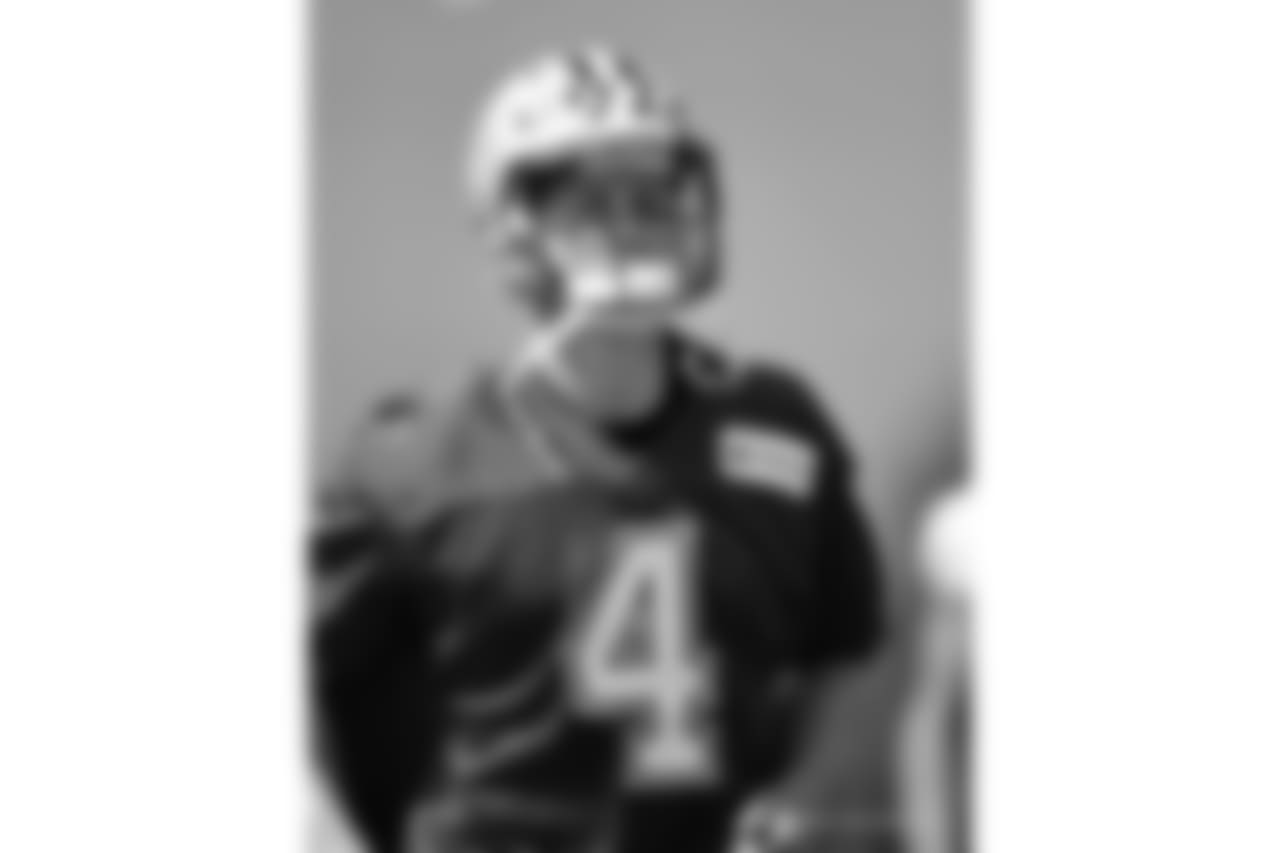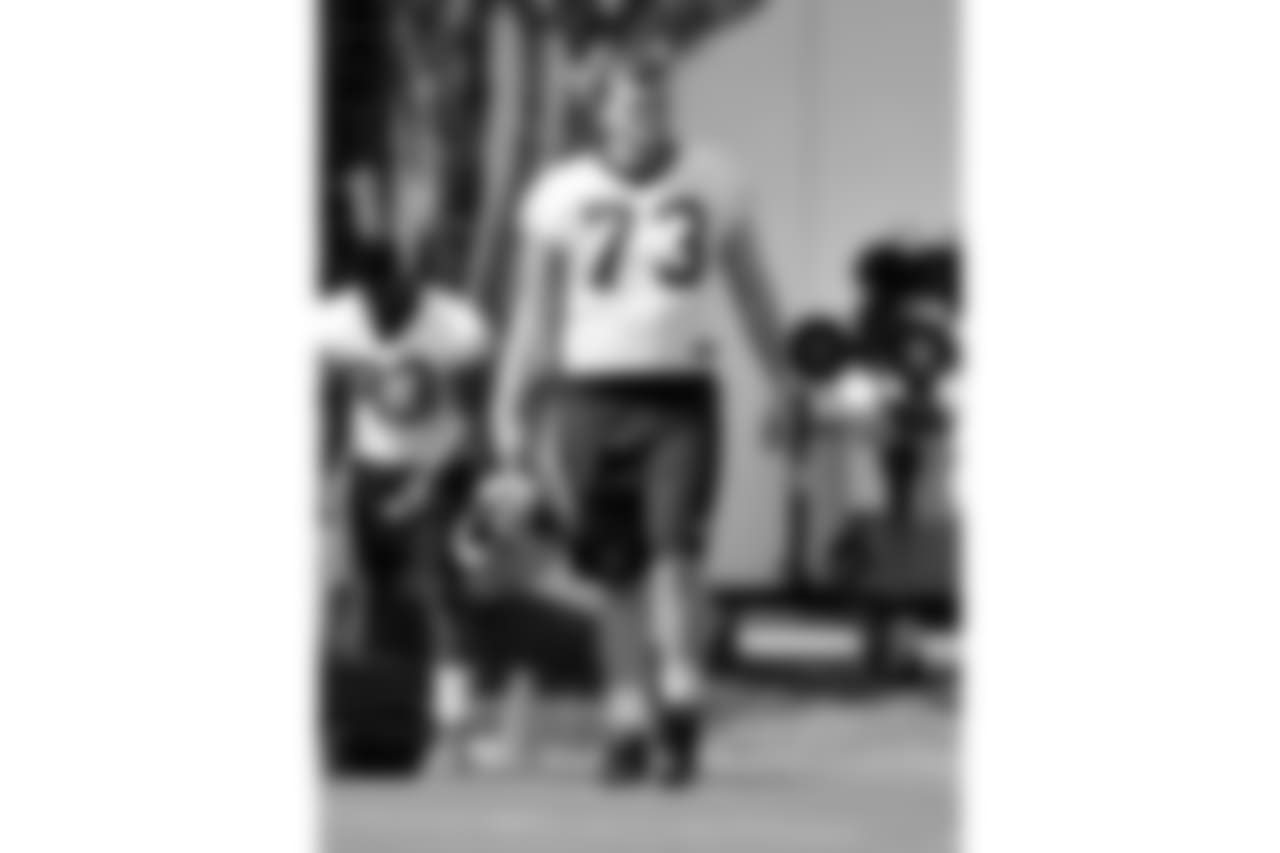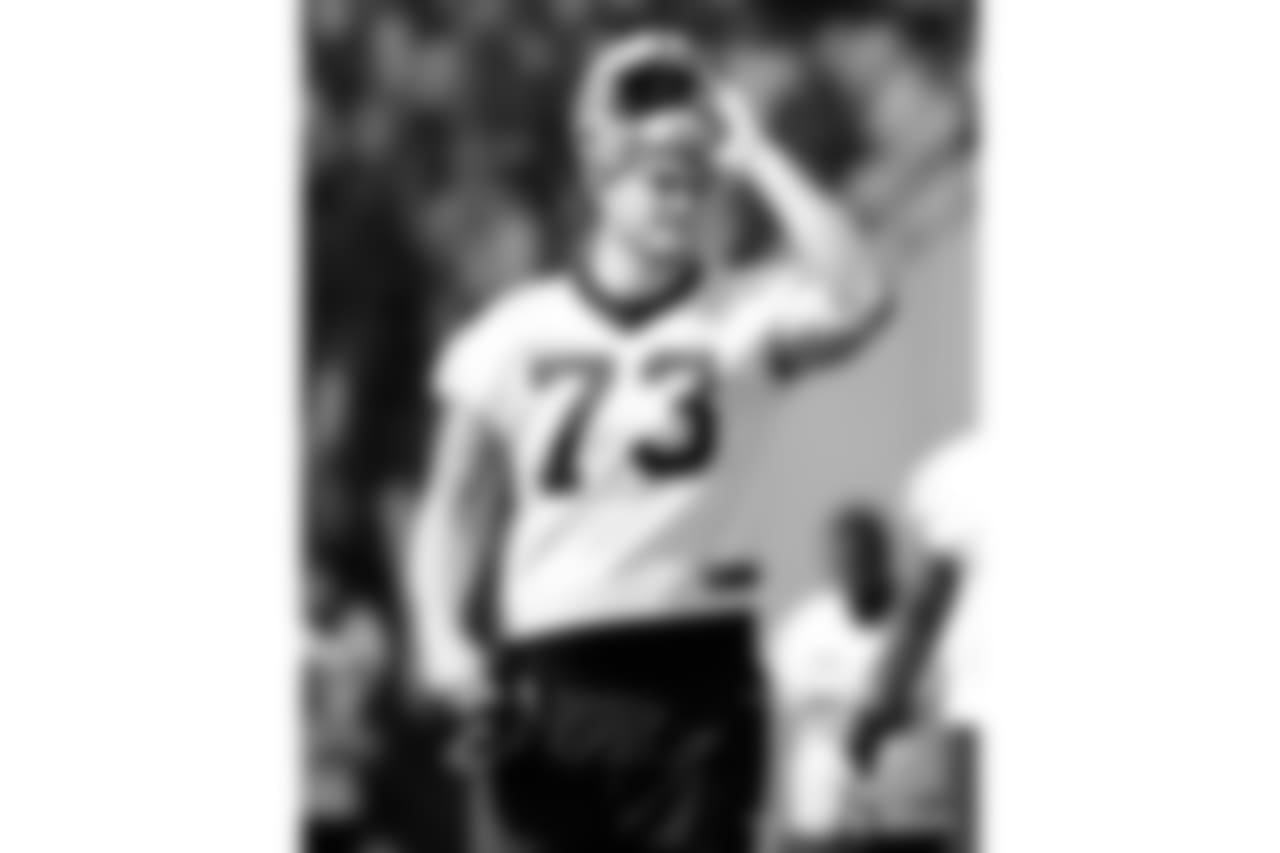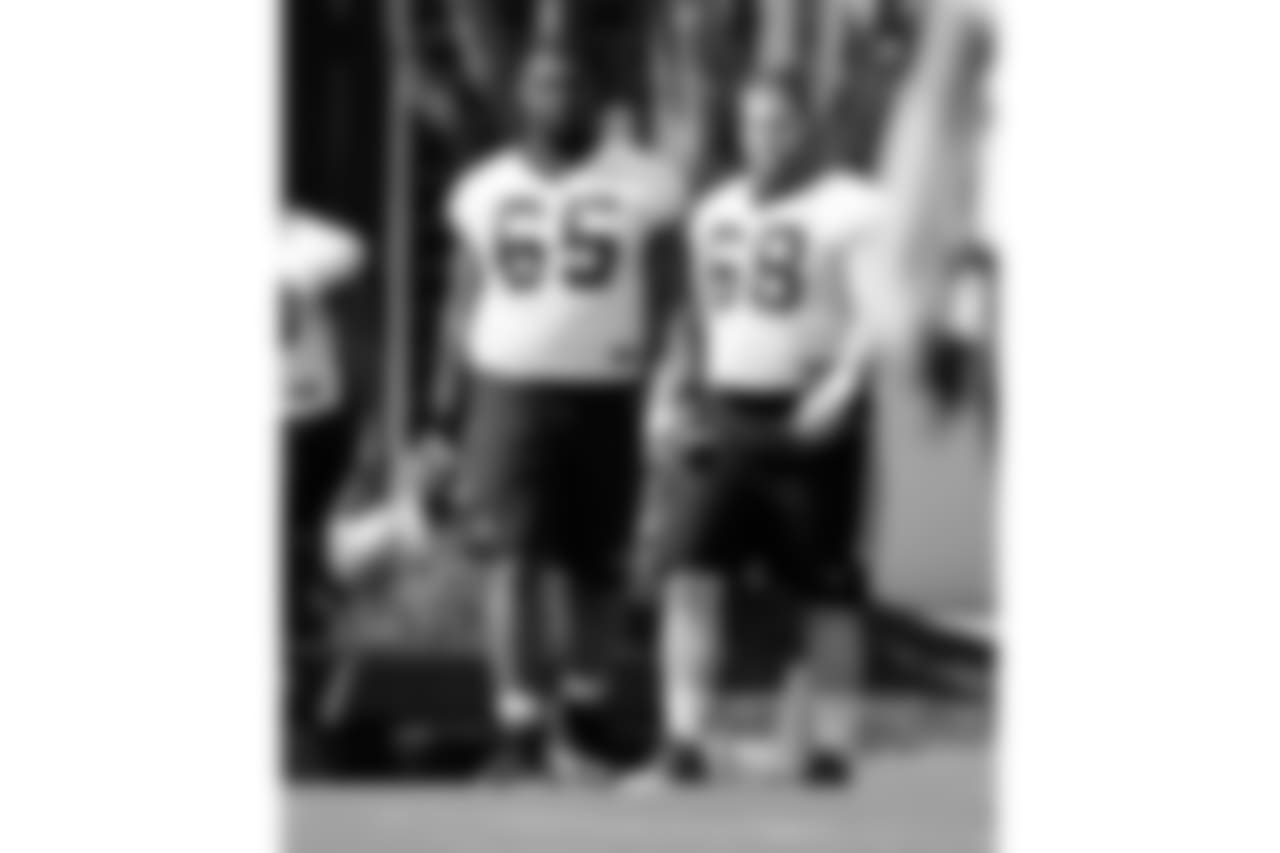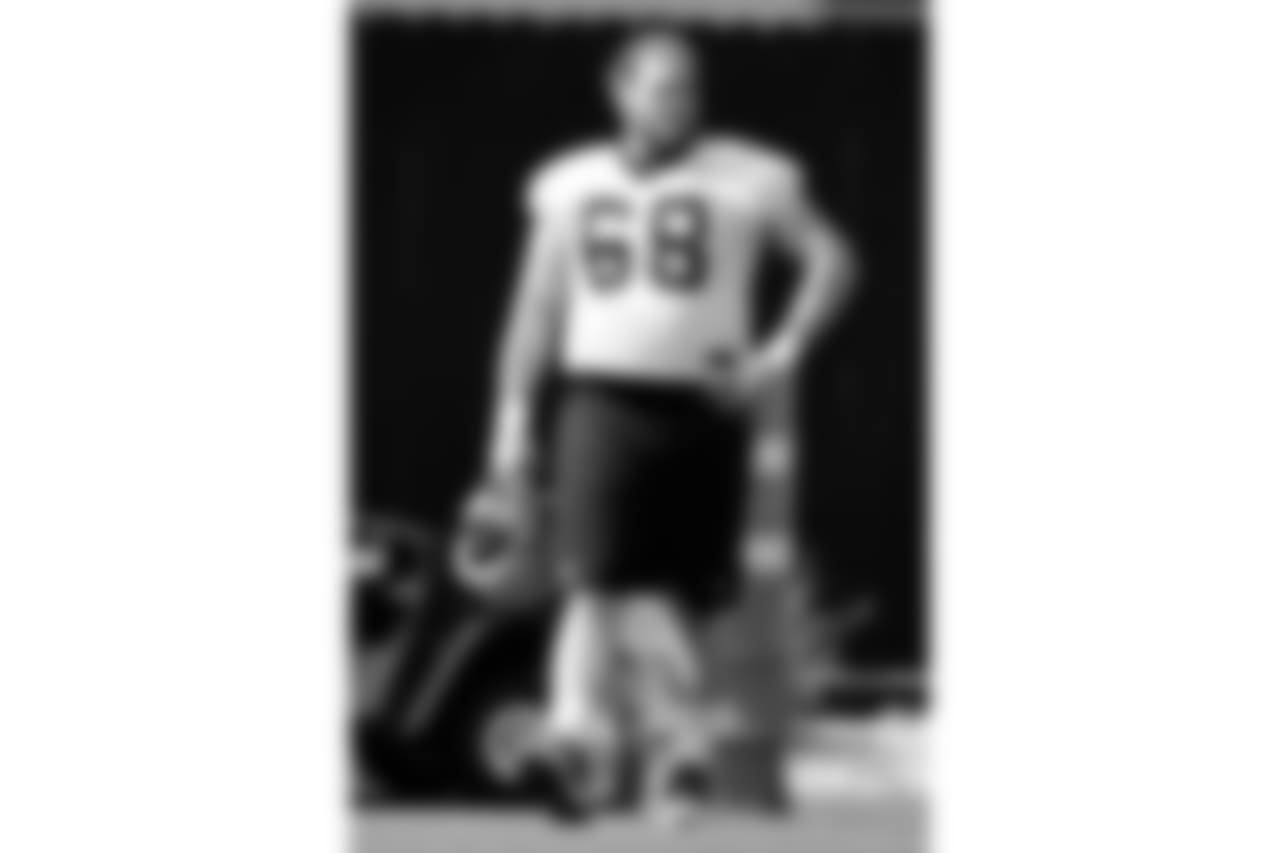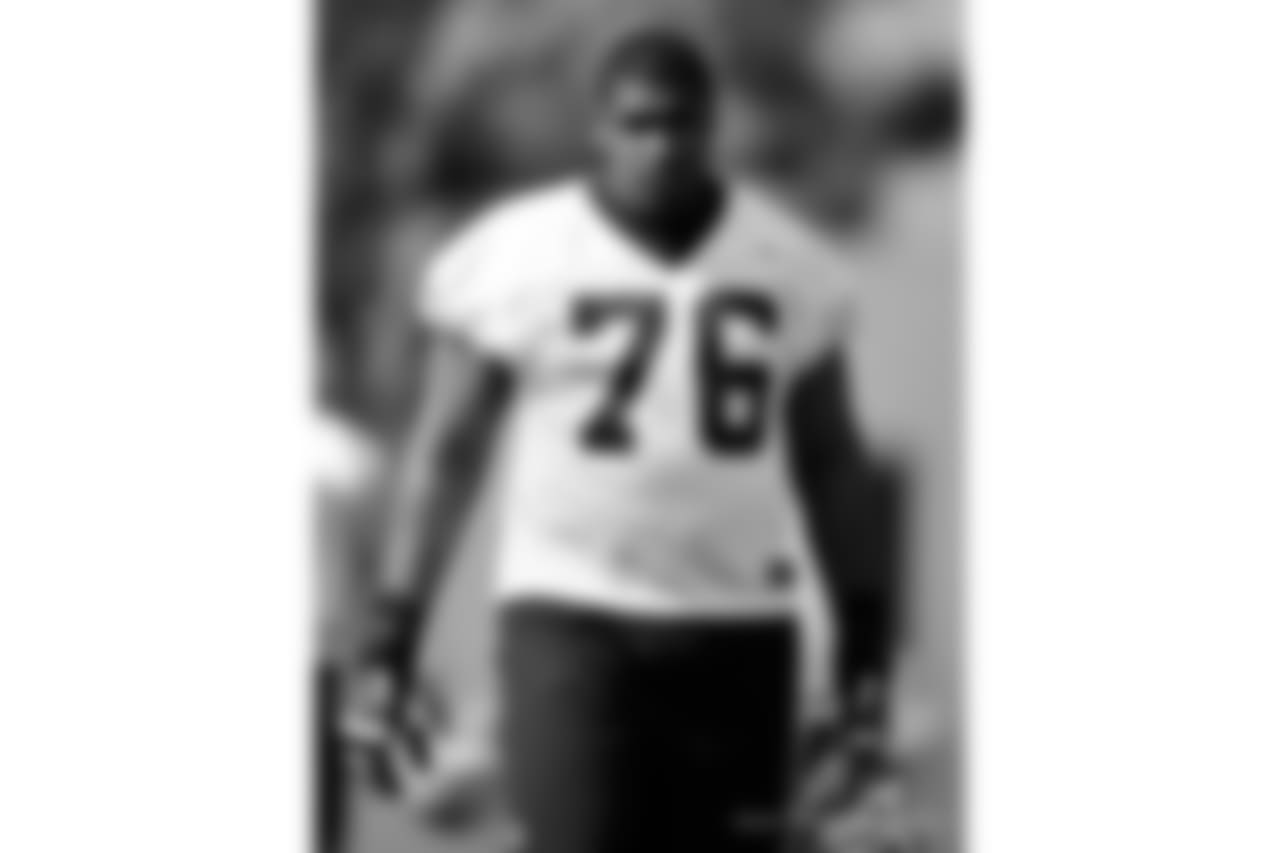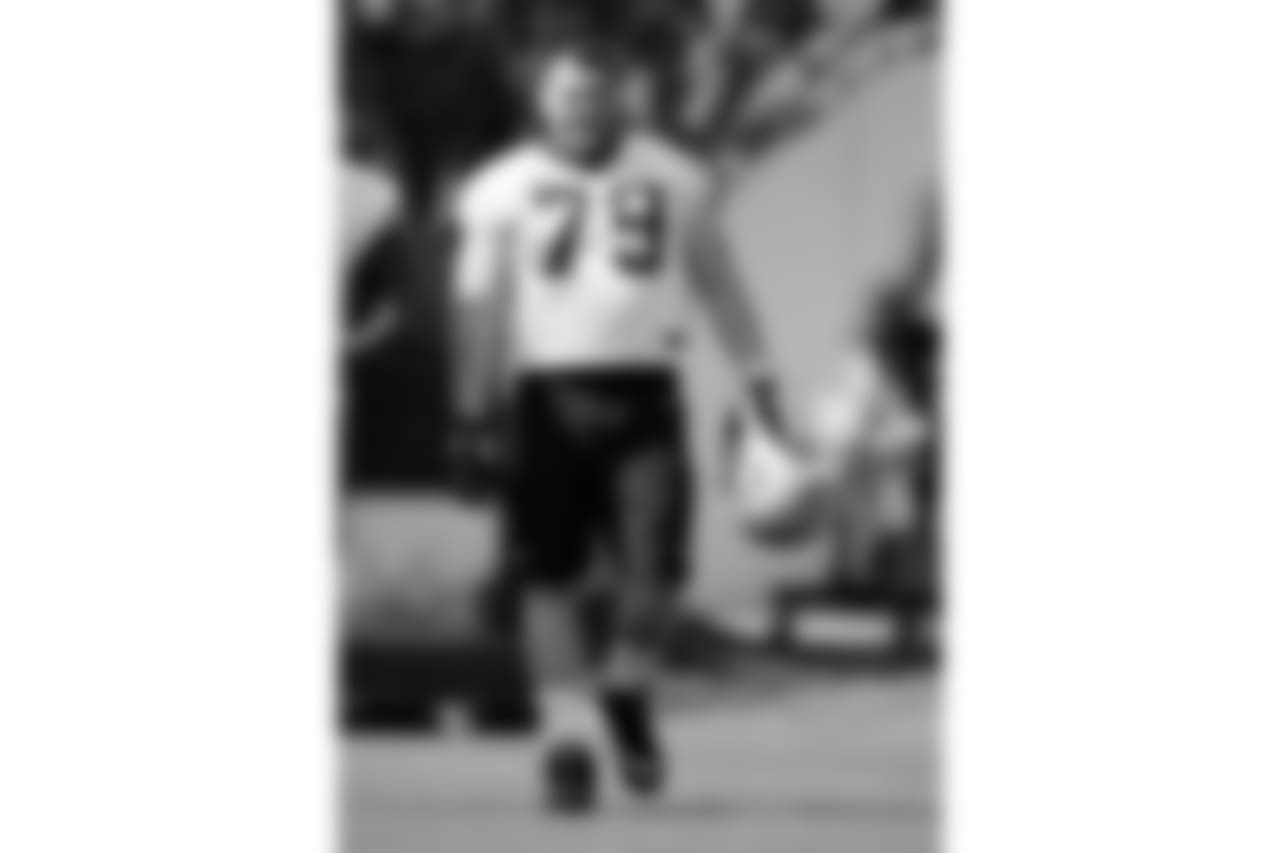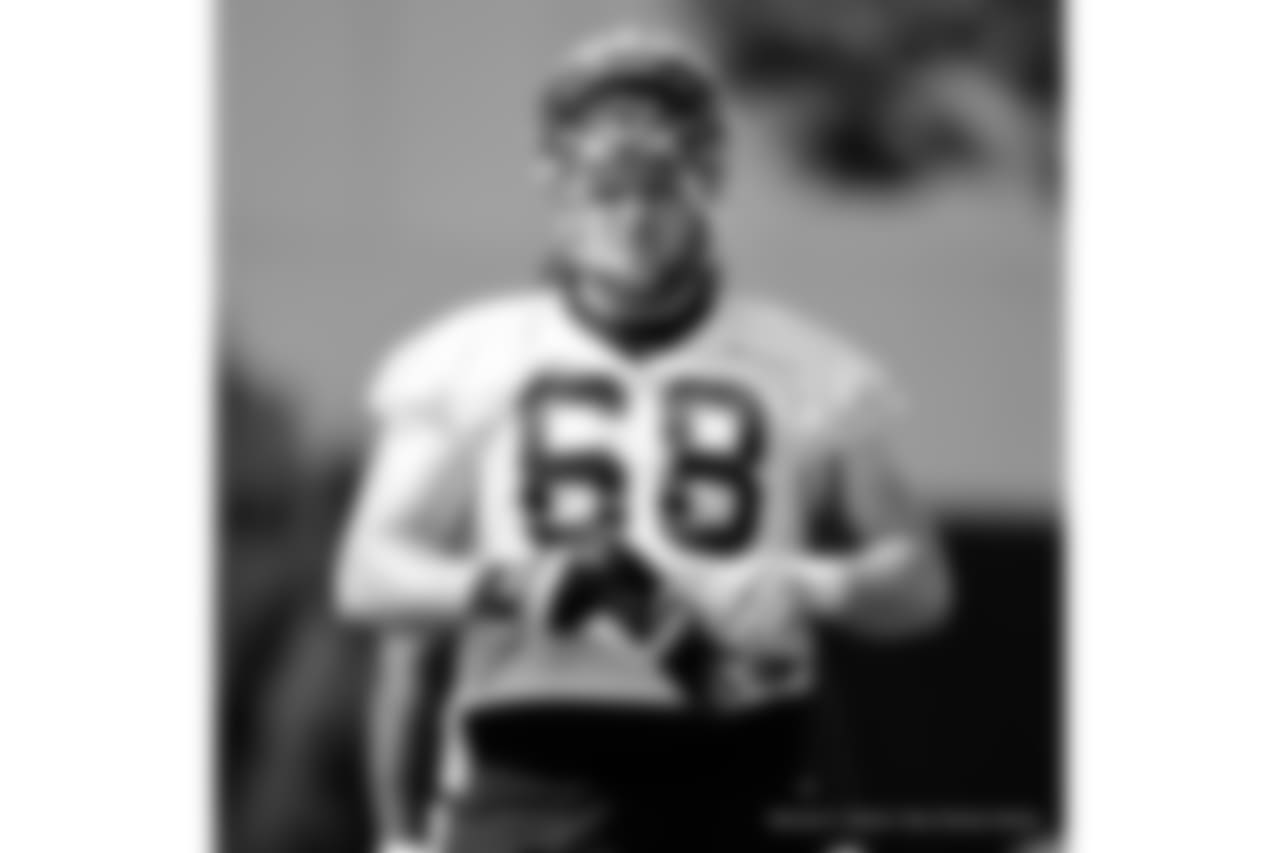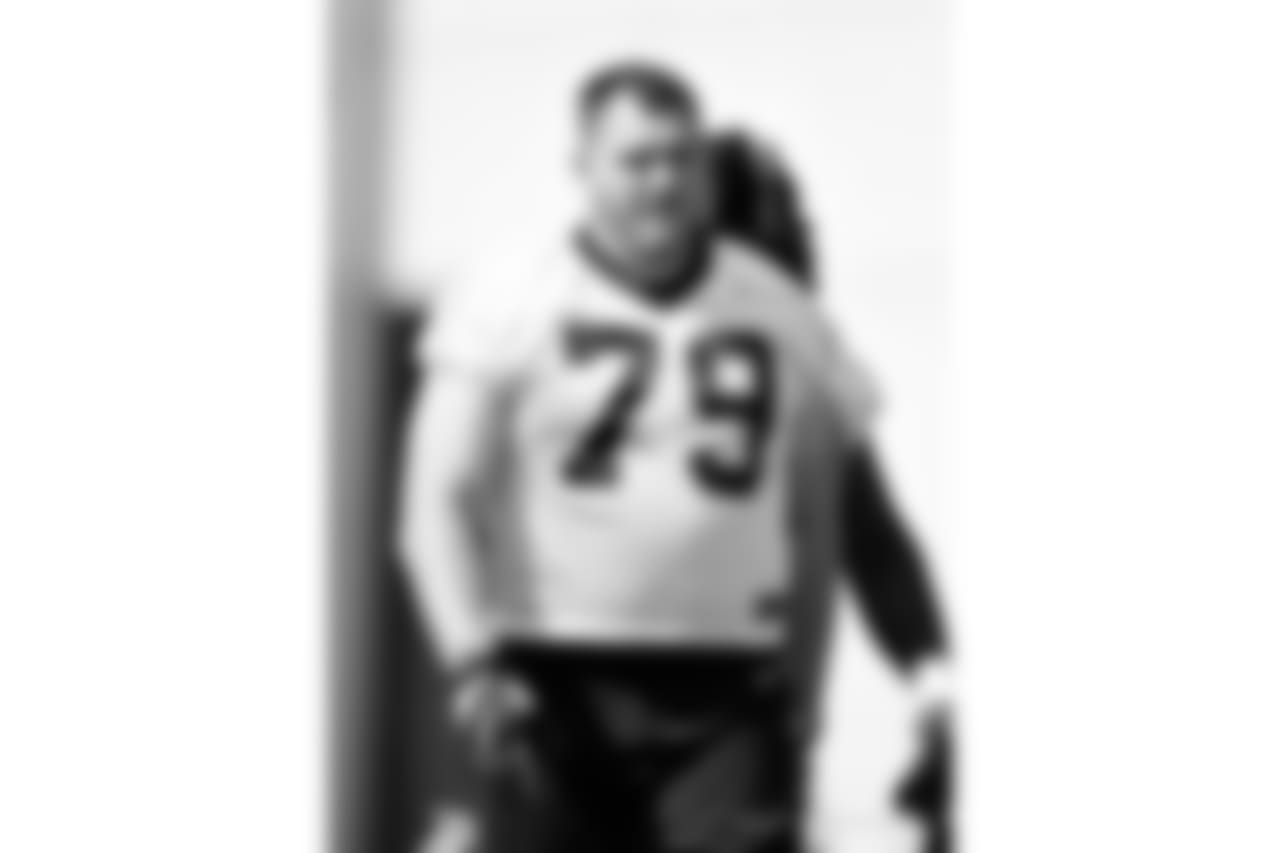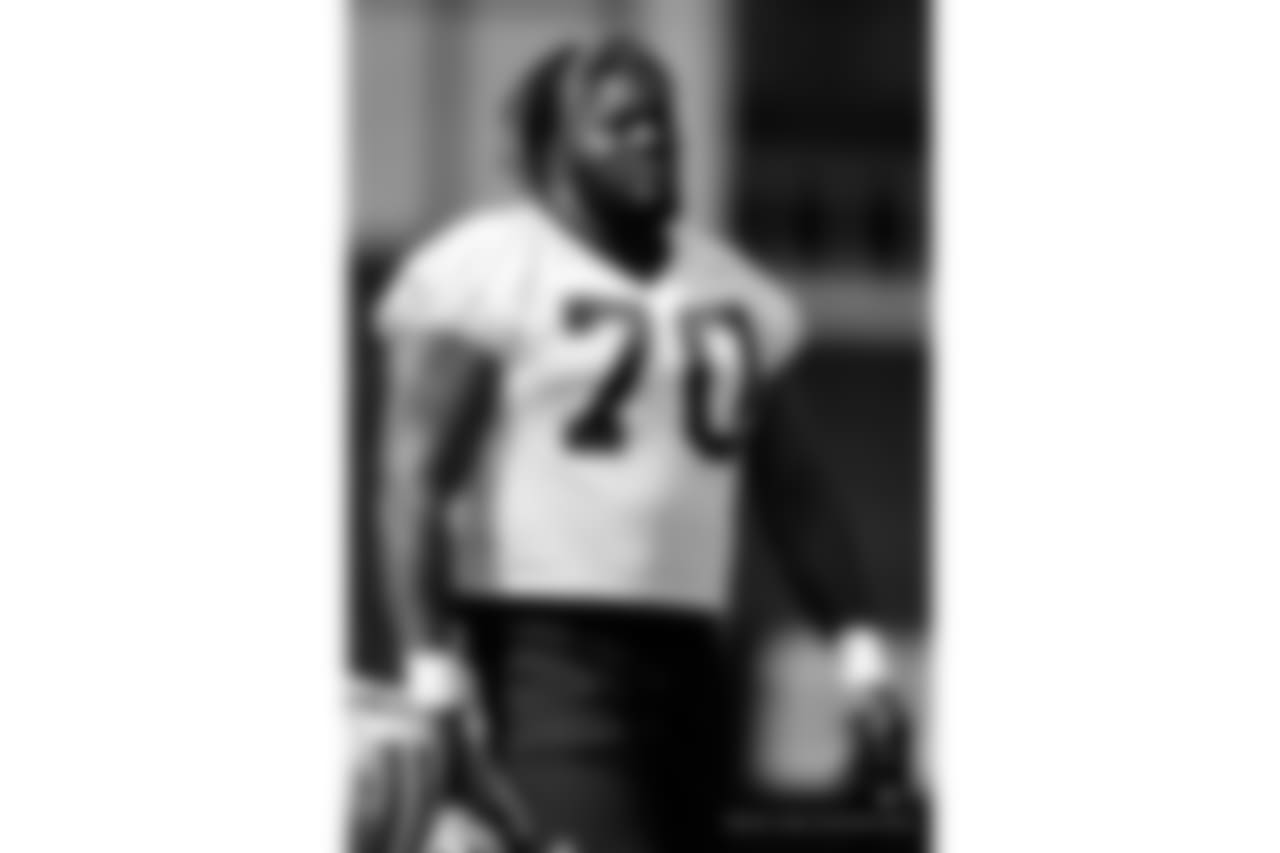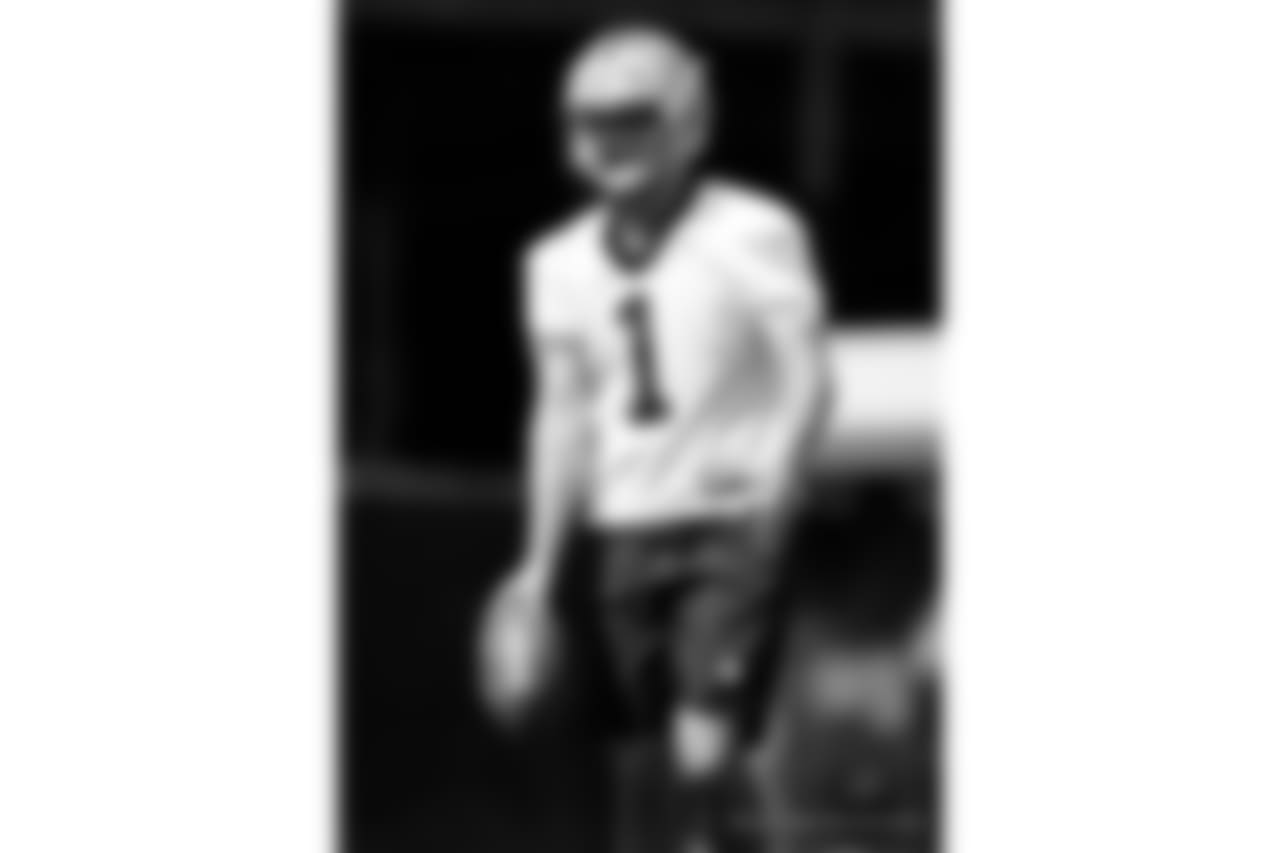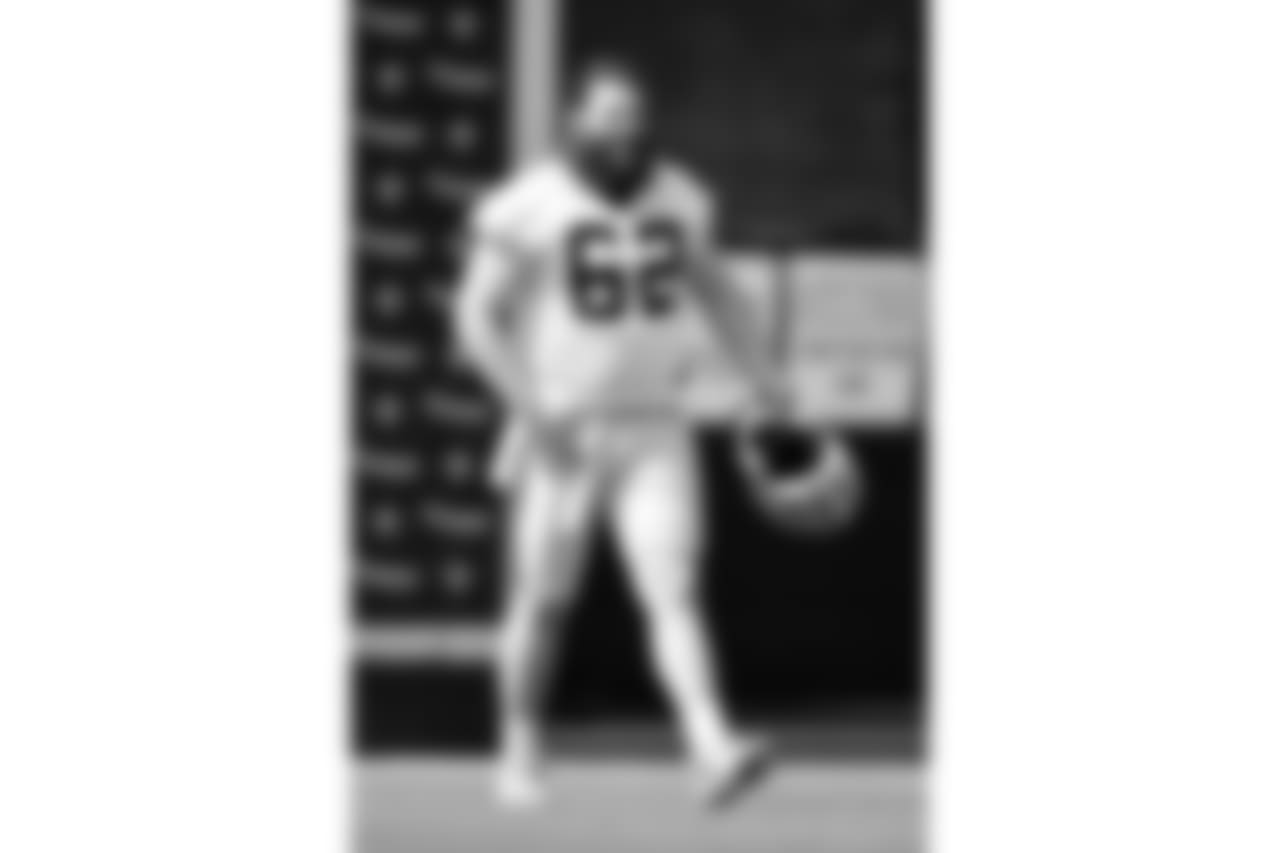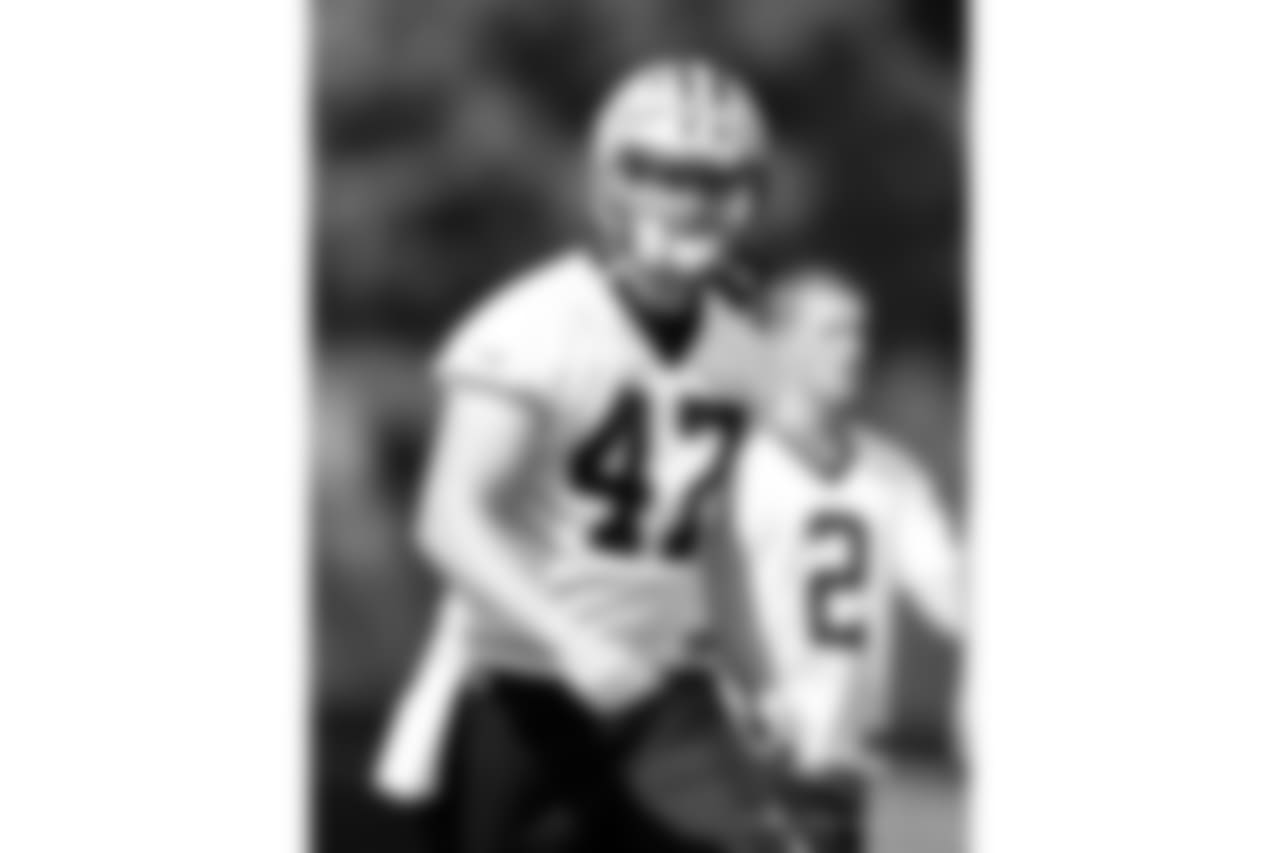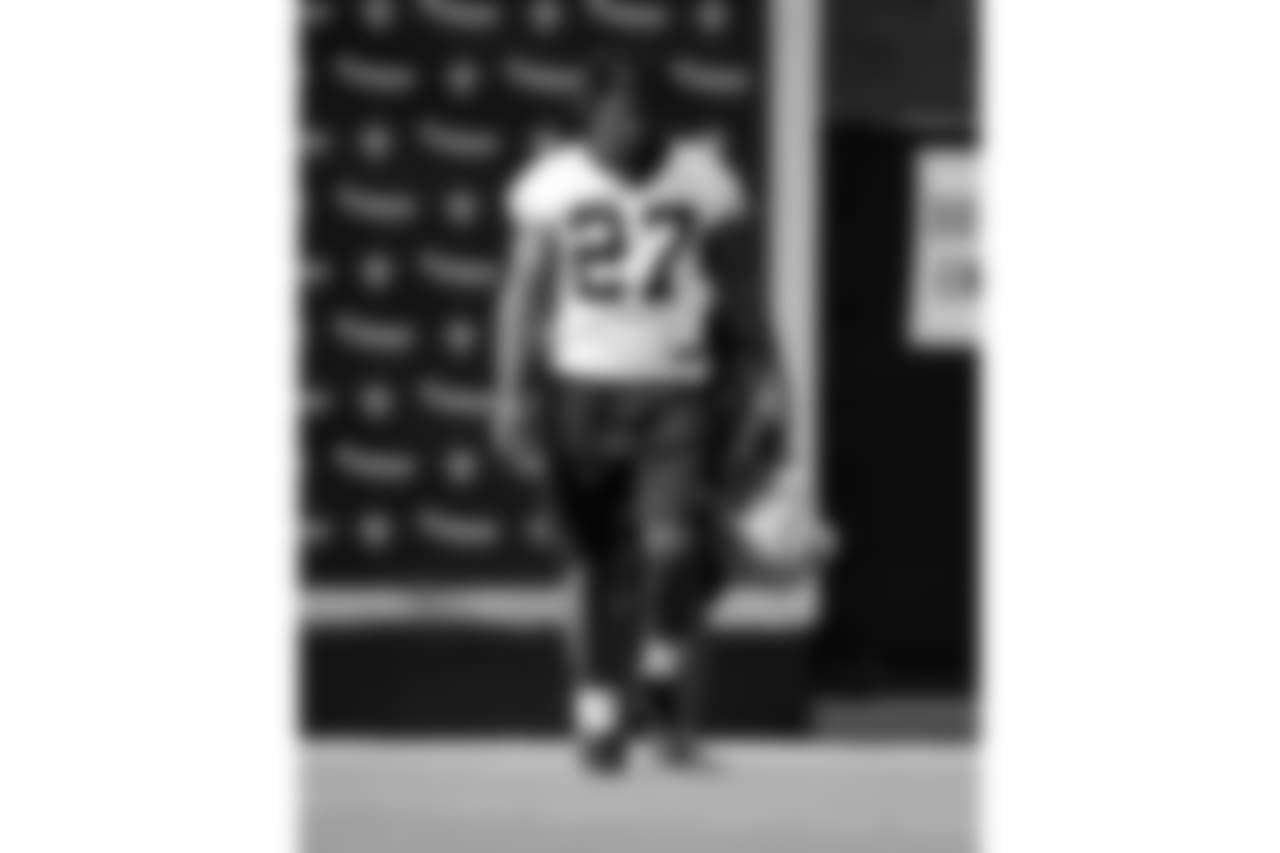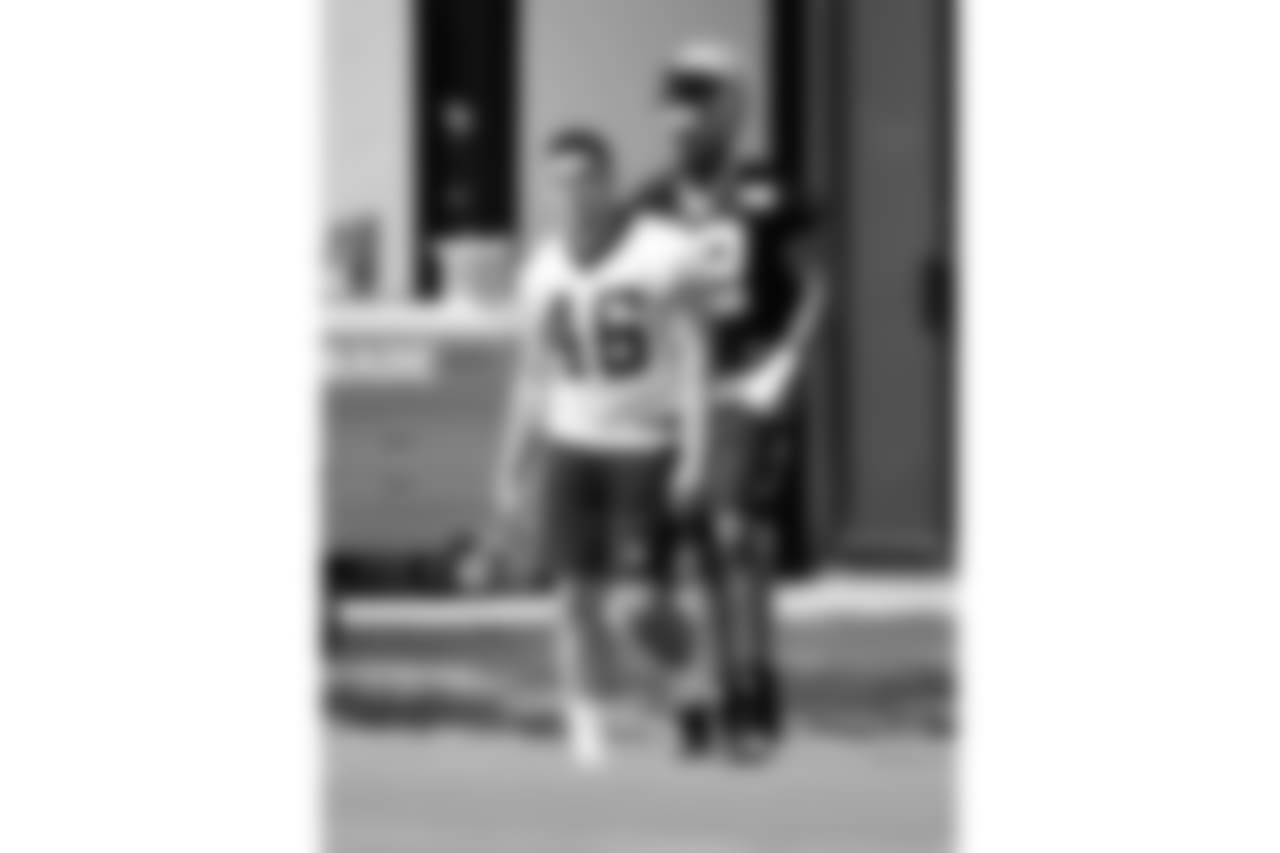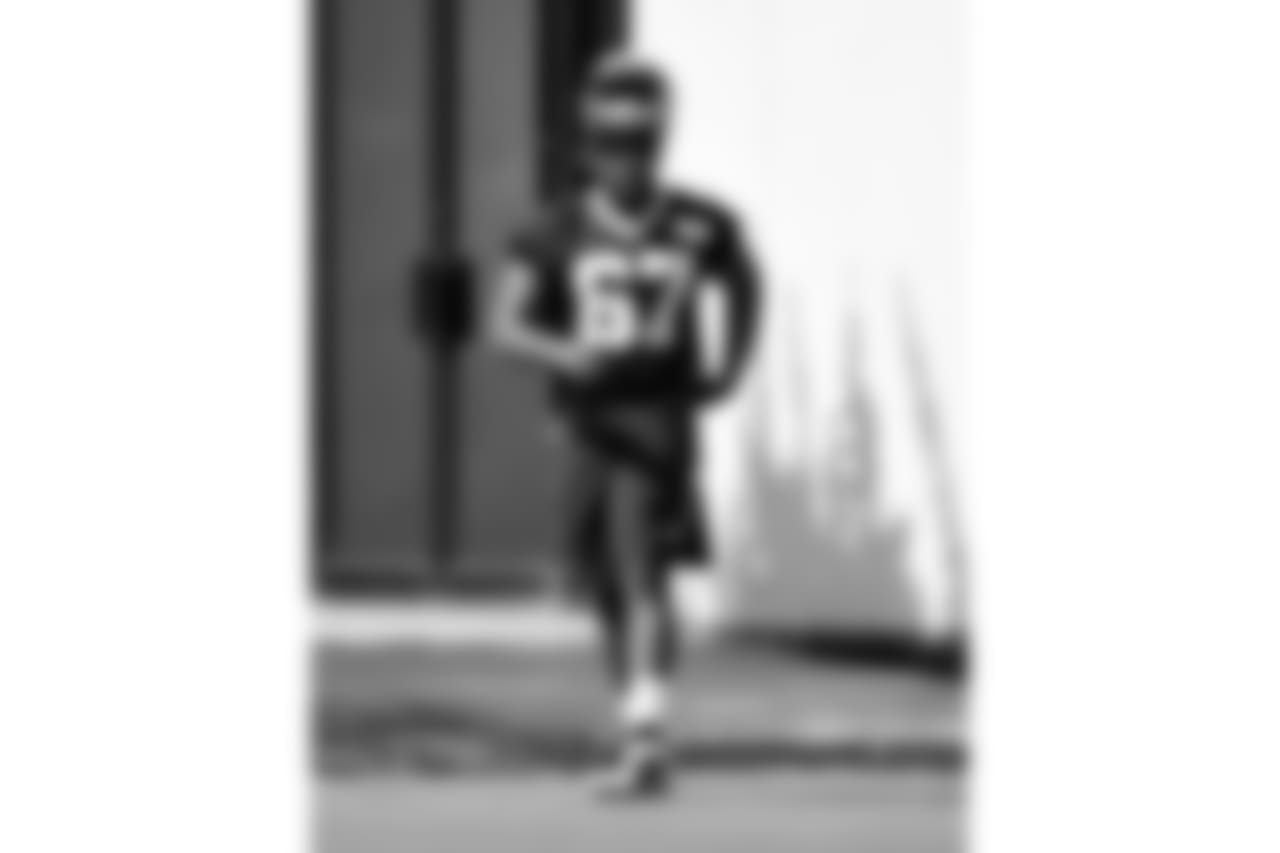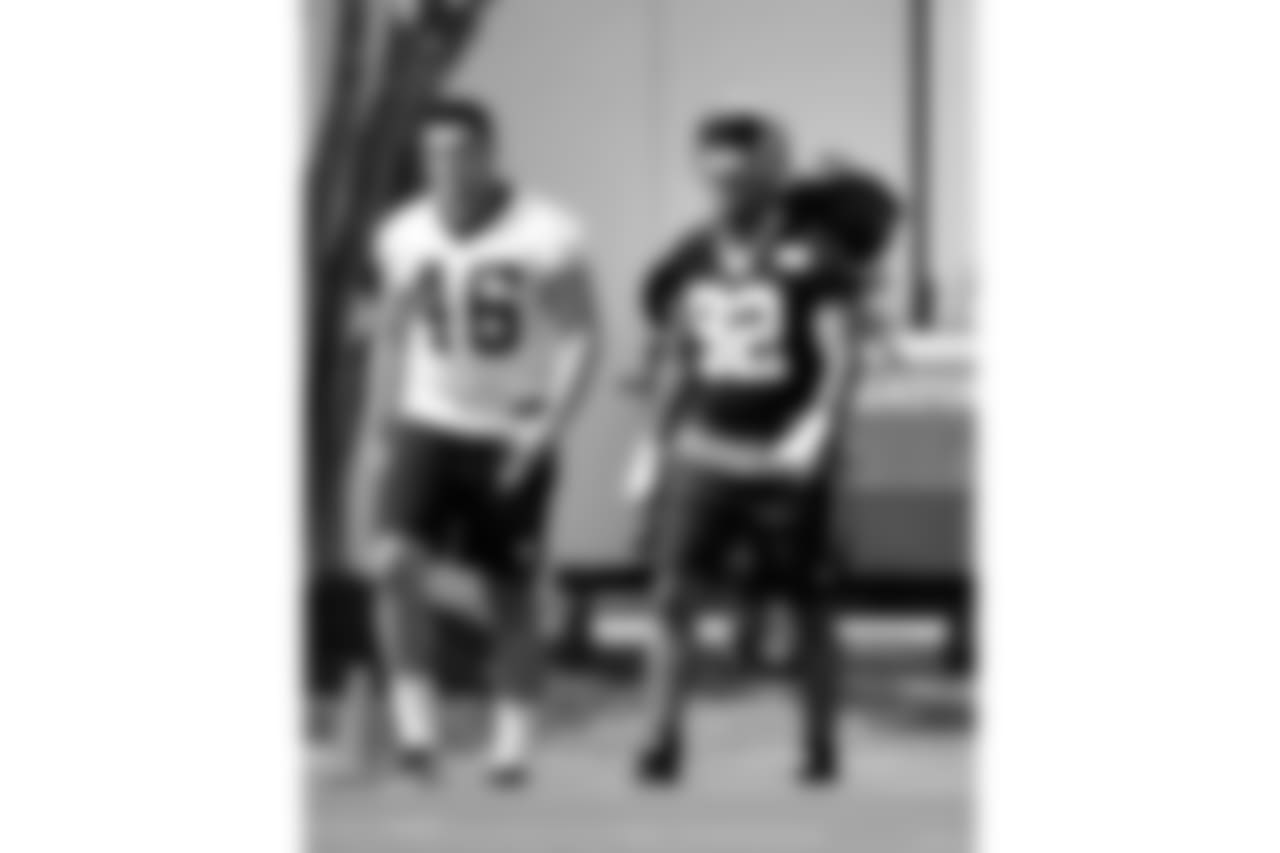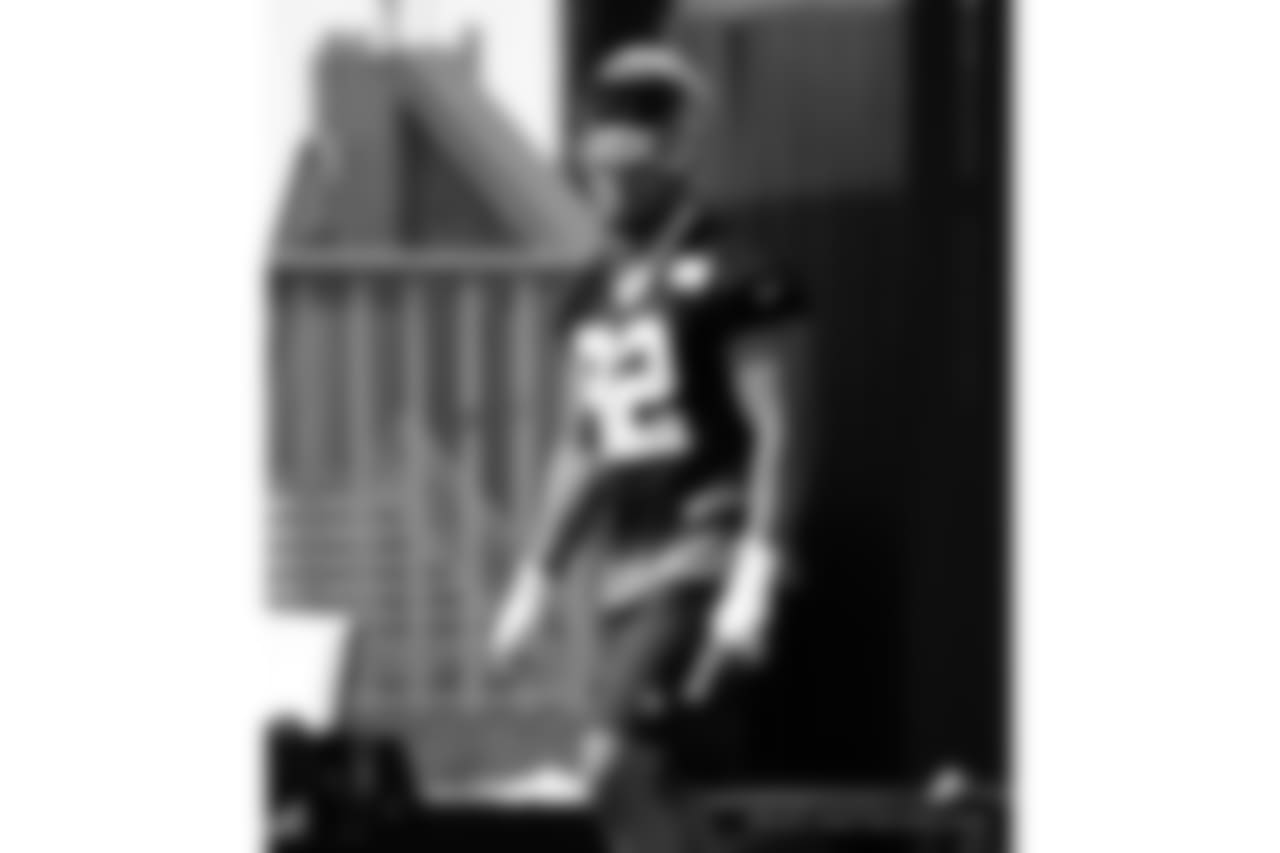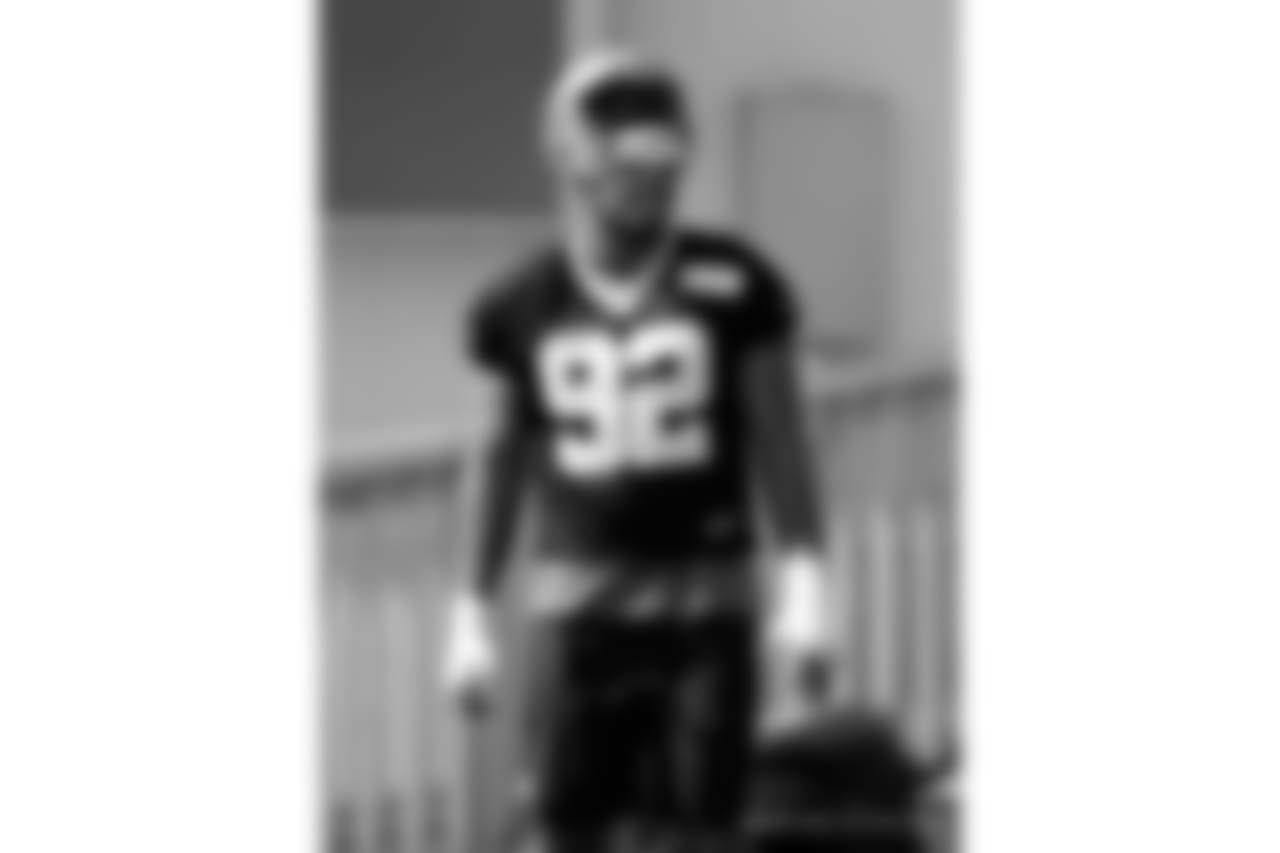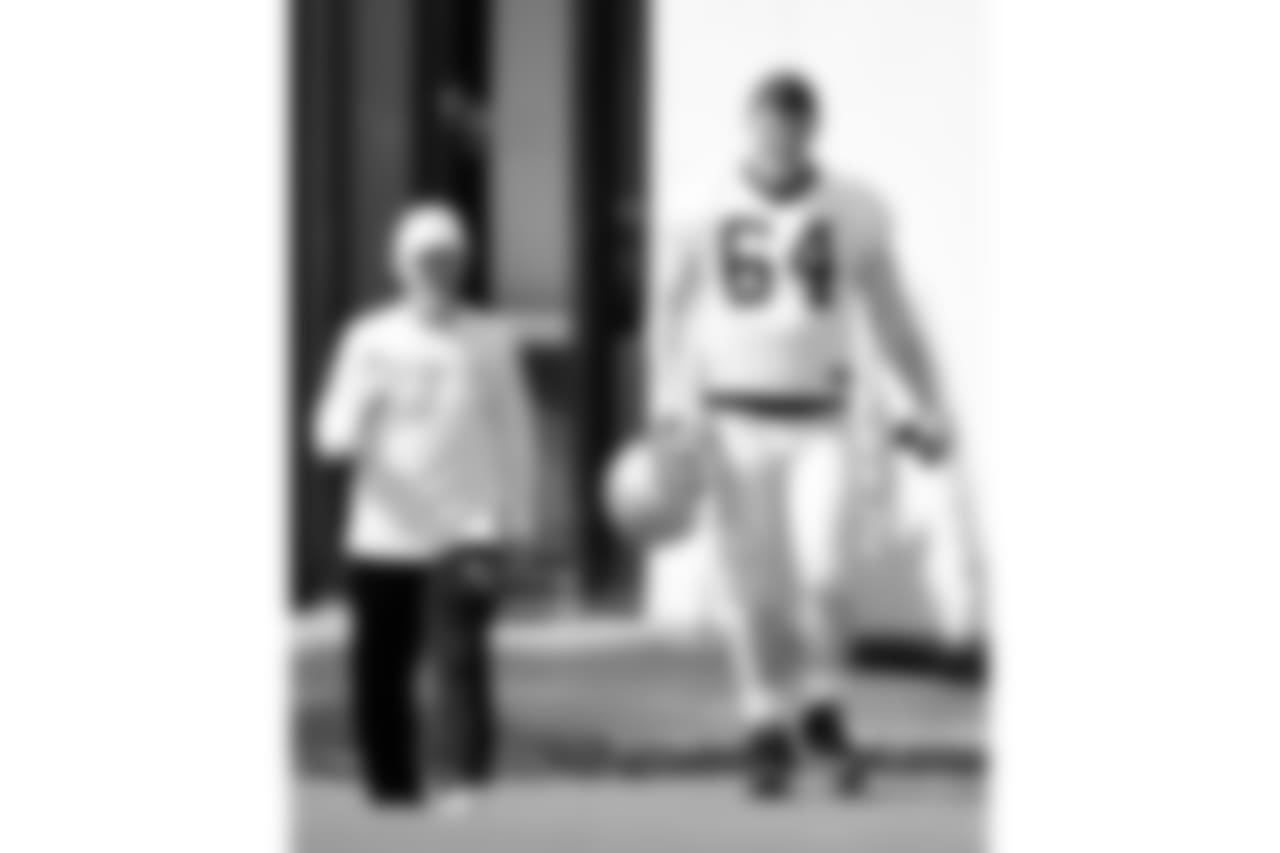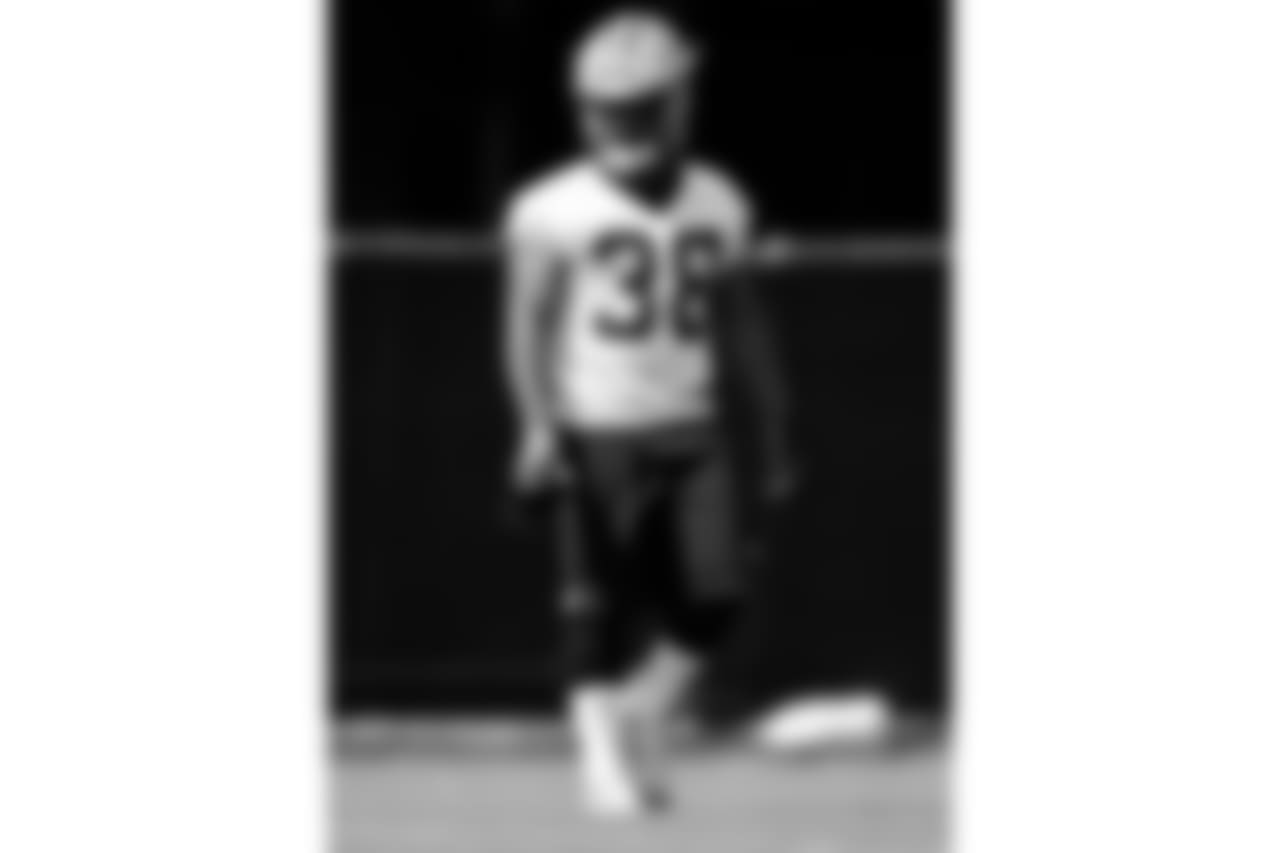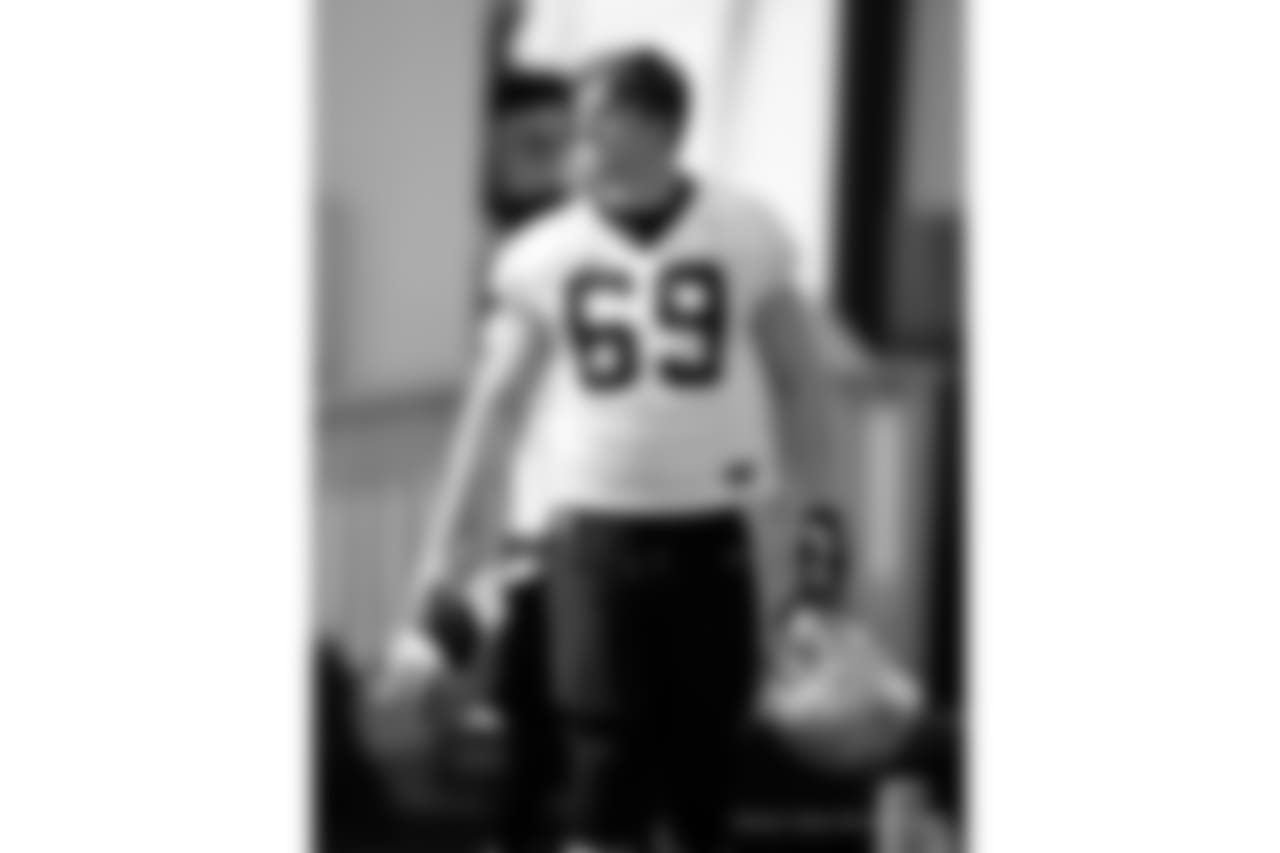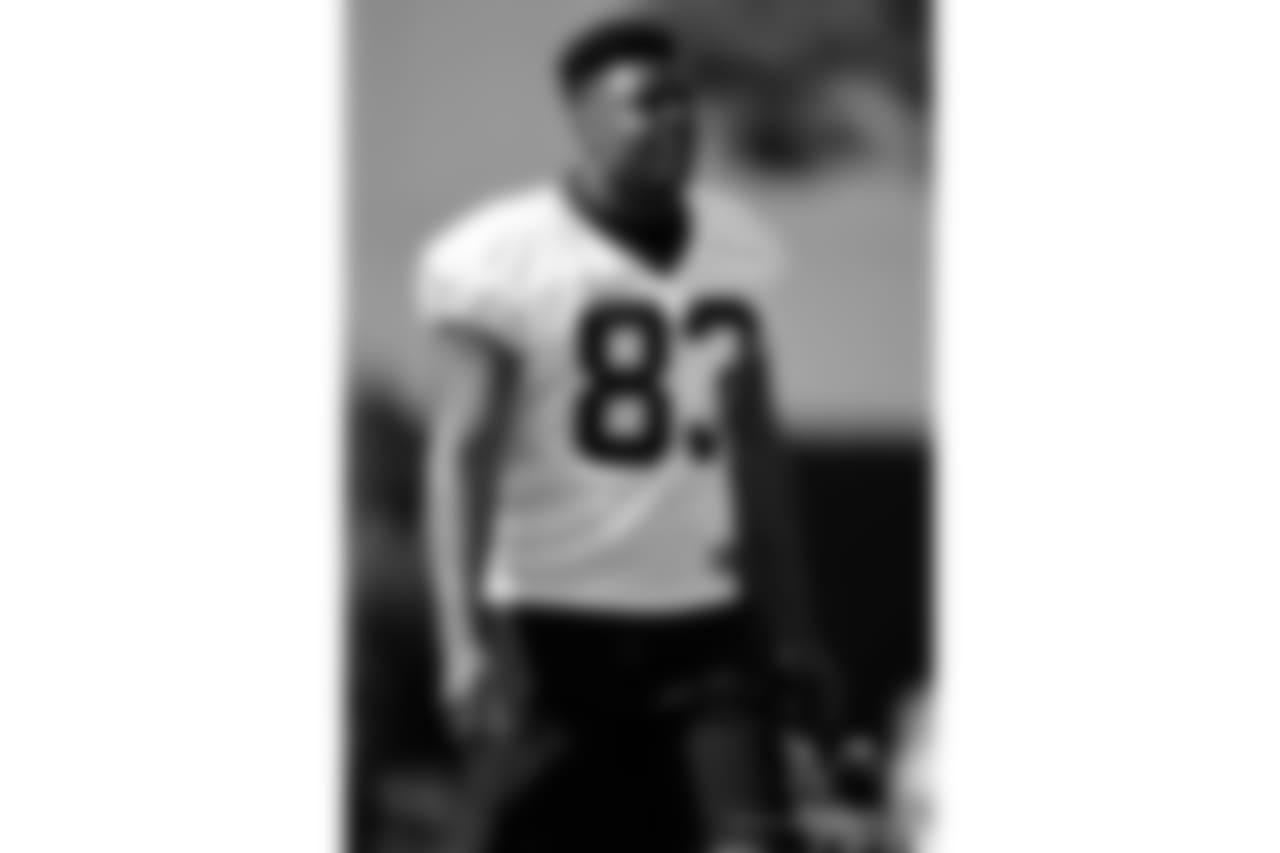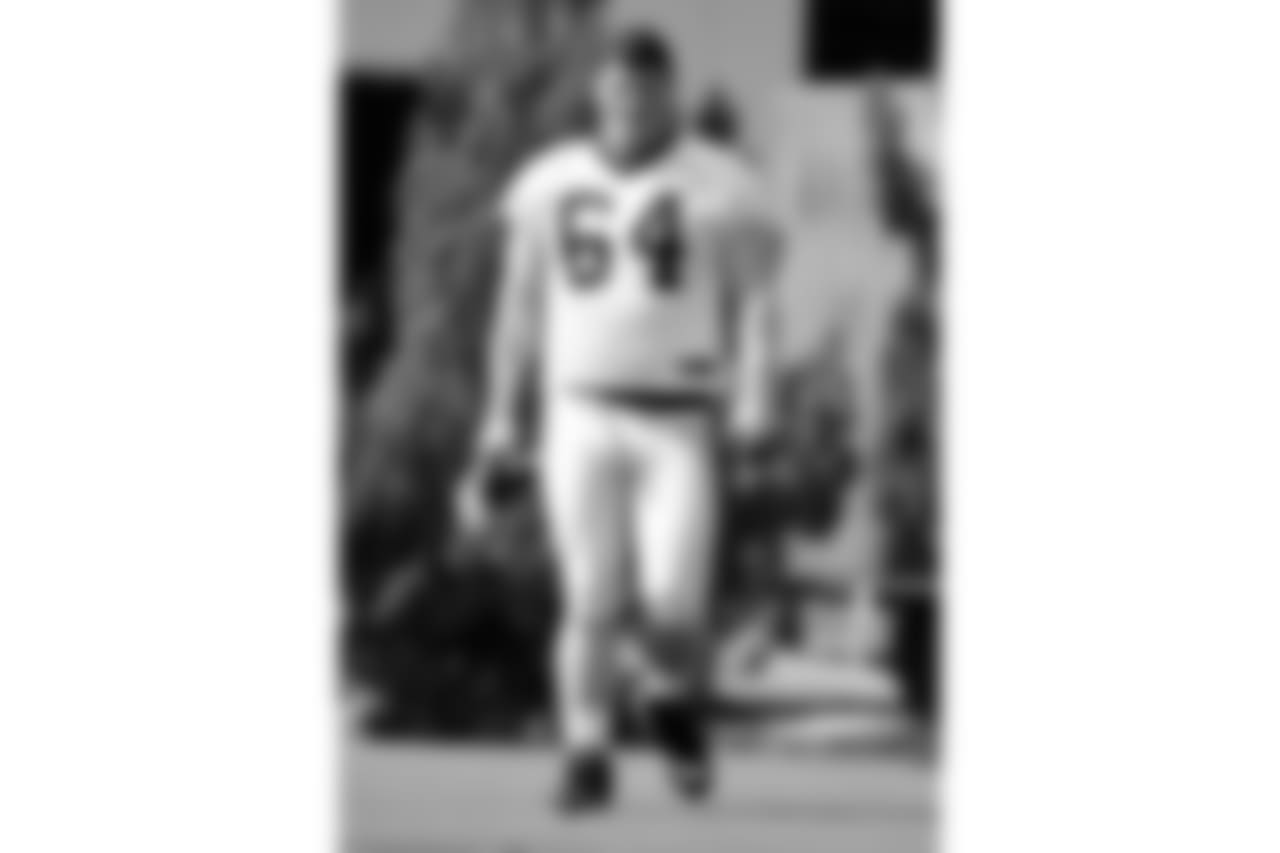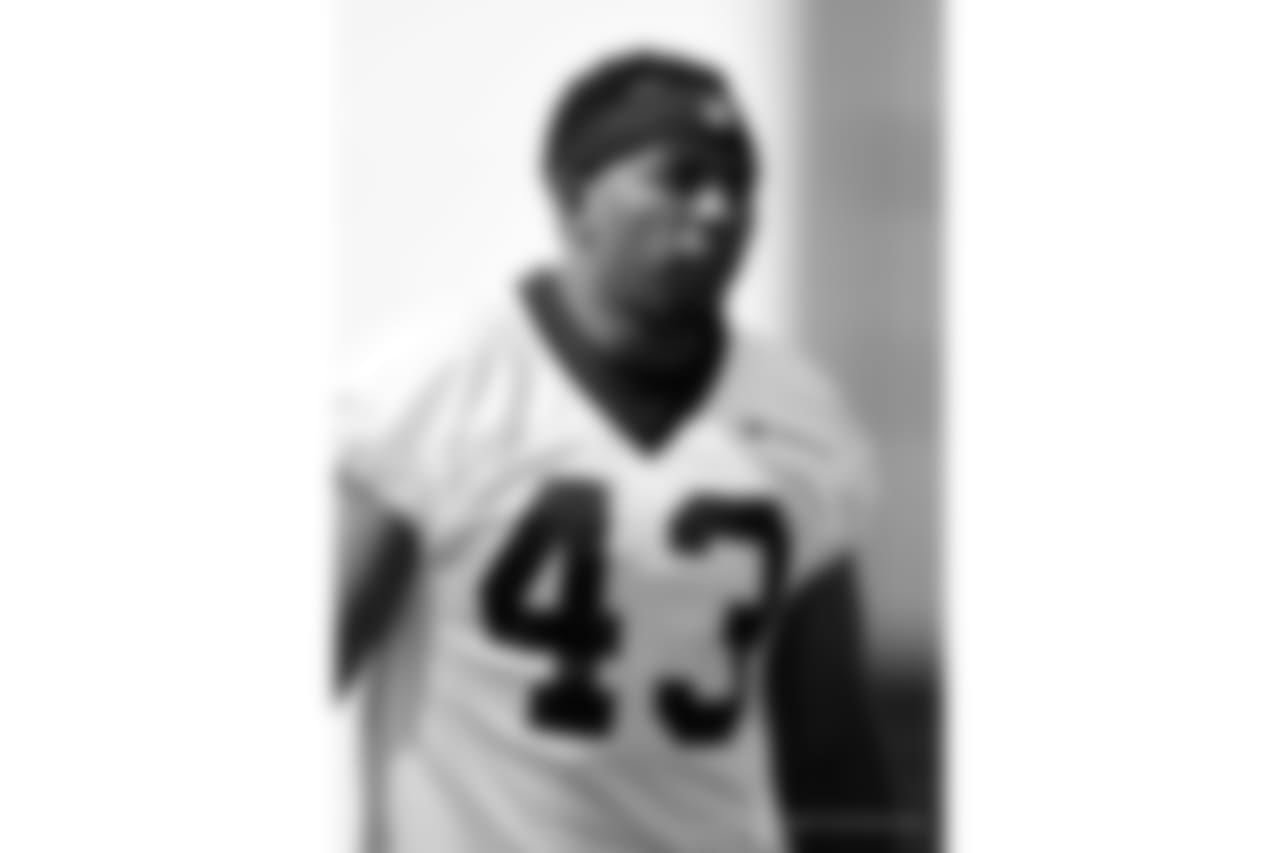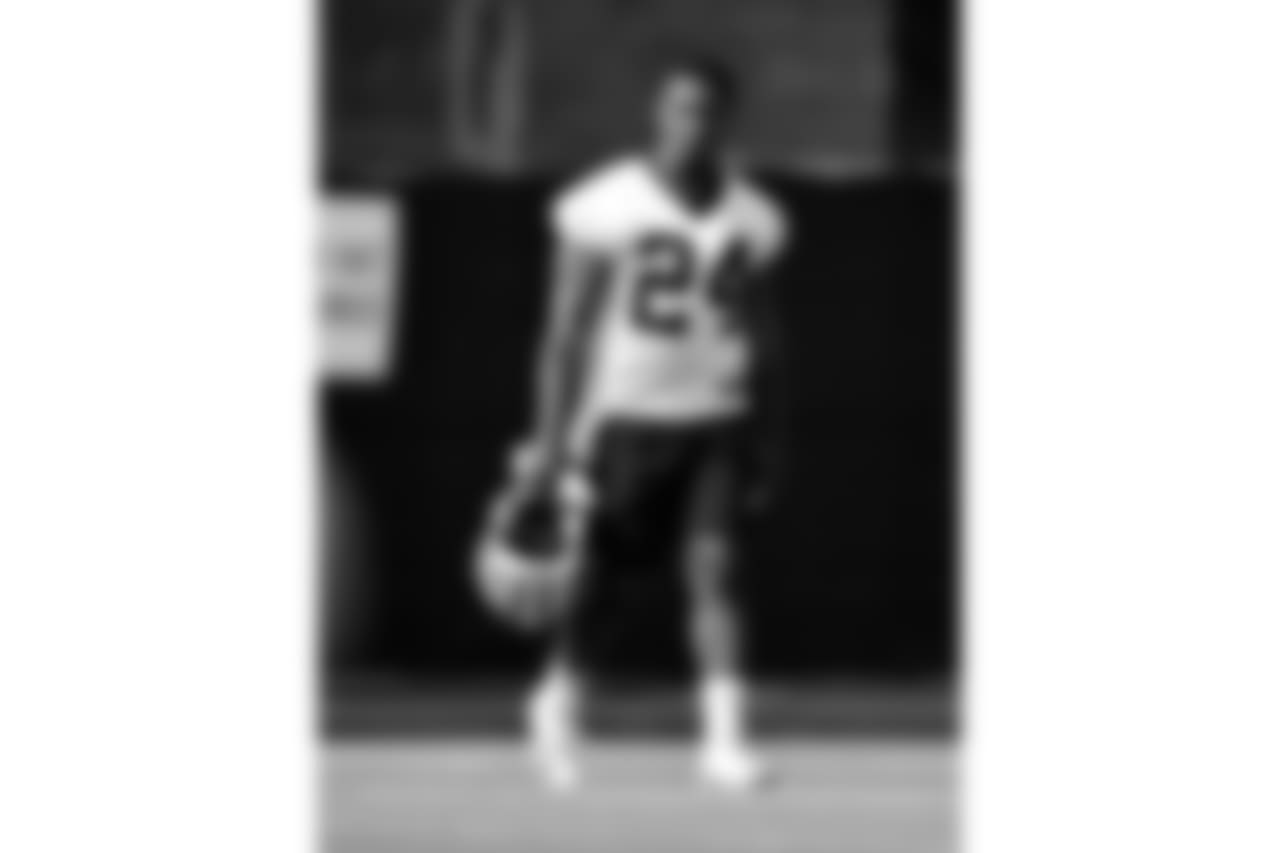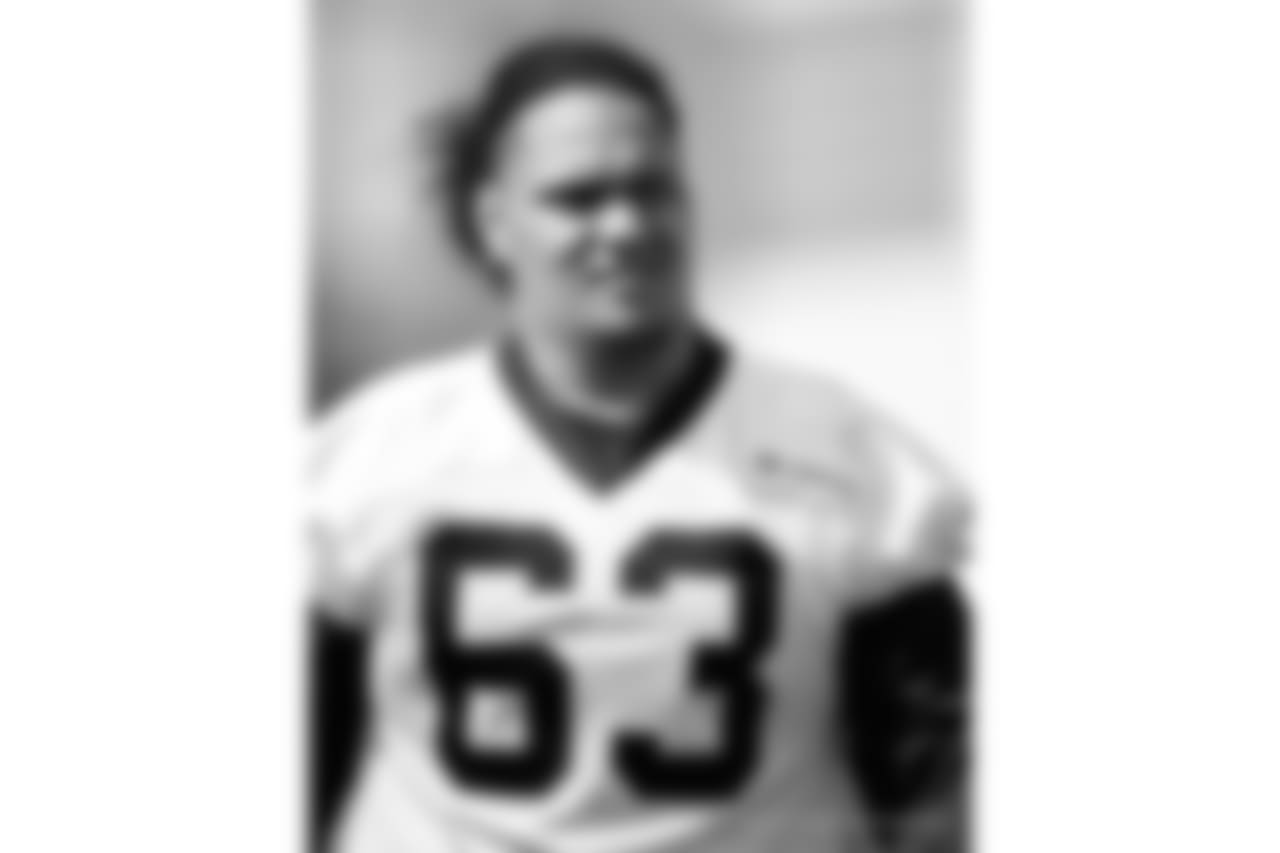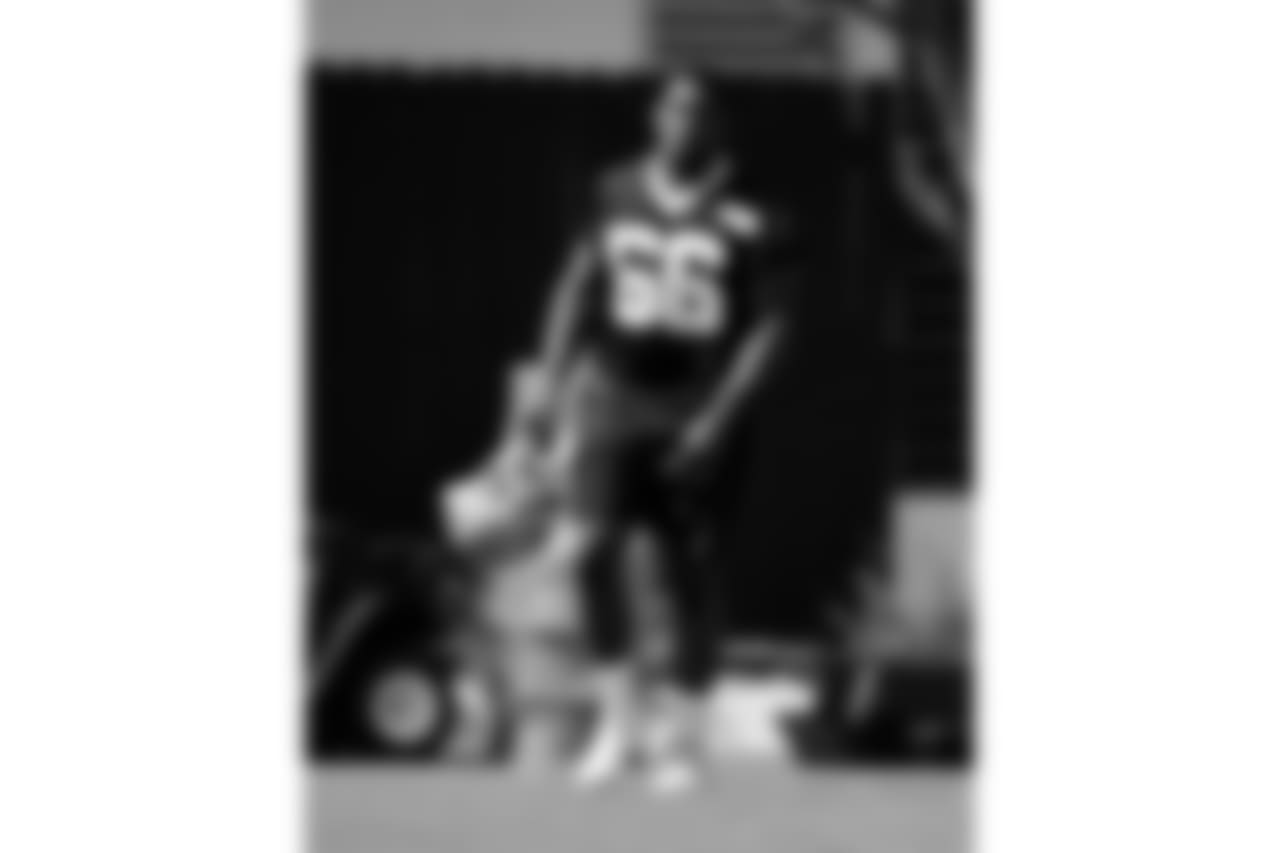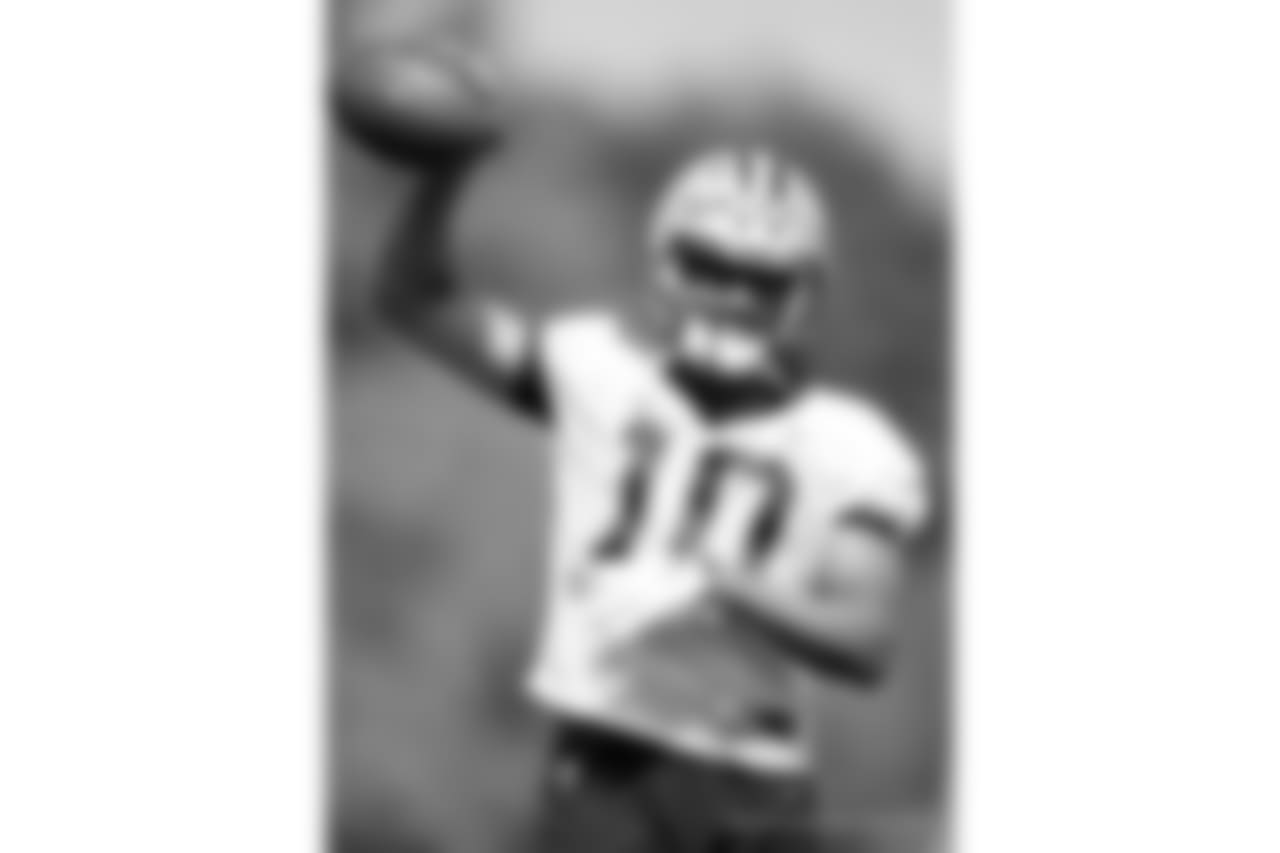 Michael C. Hebert/New Orleans Saints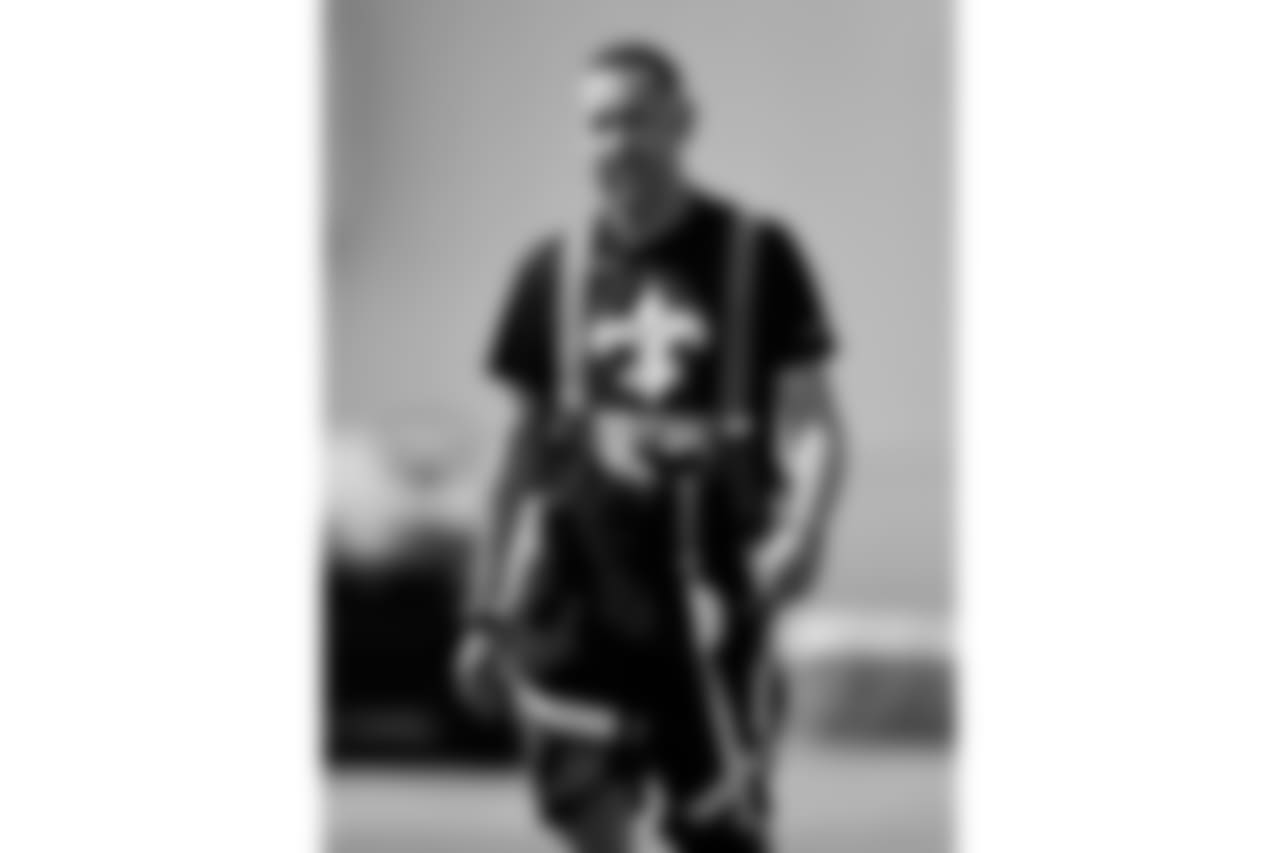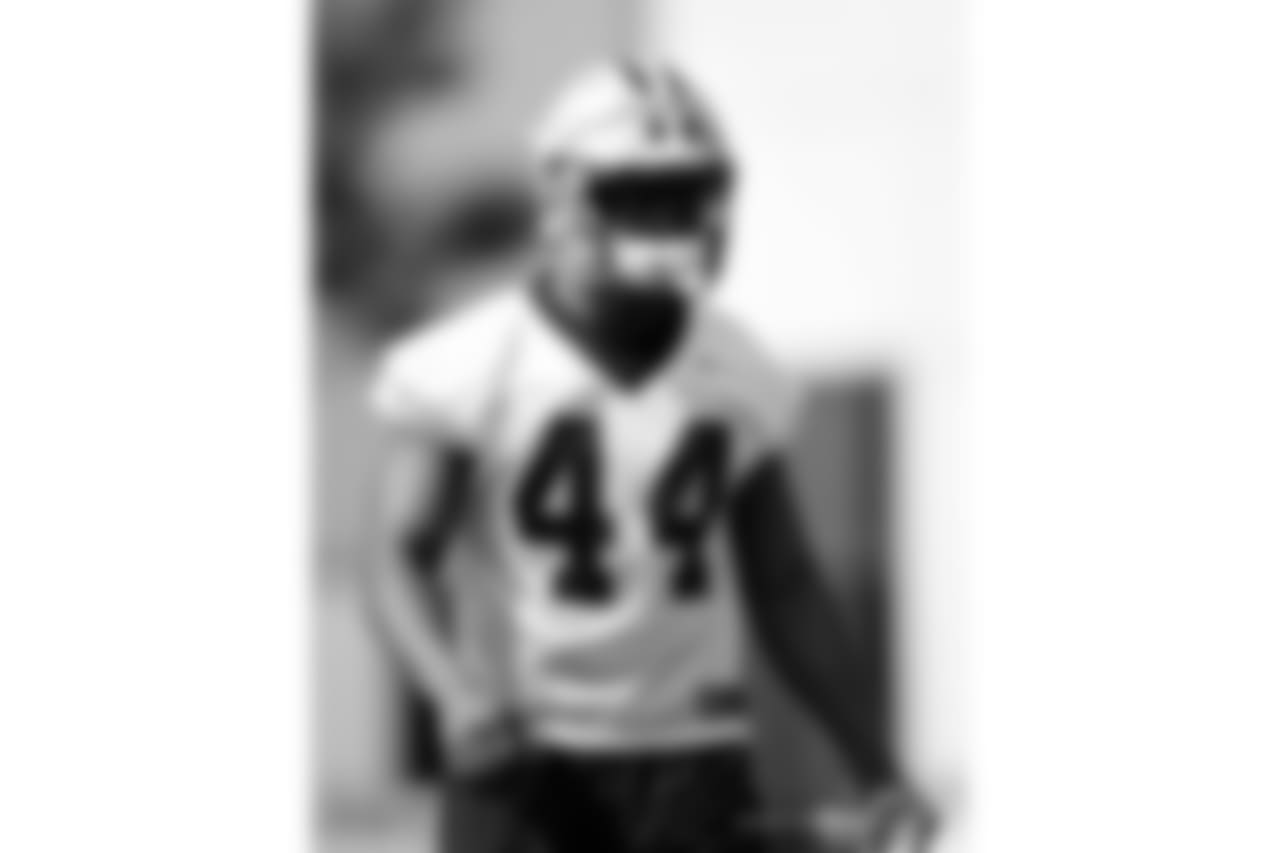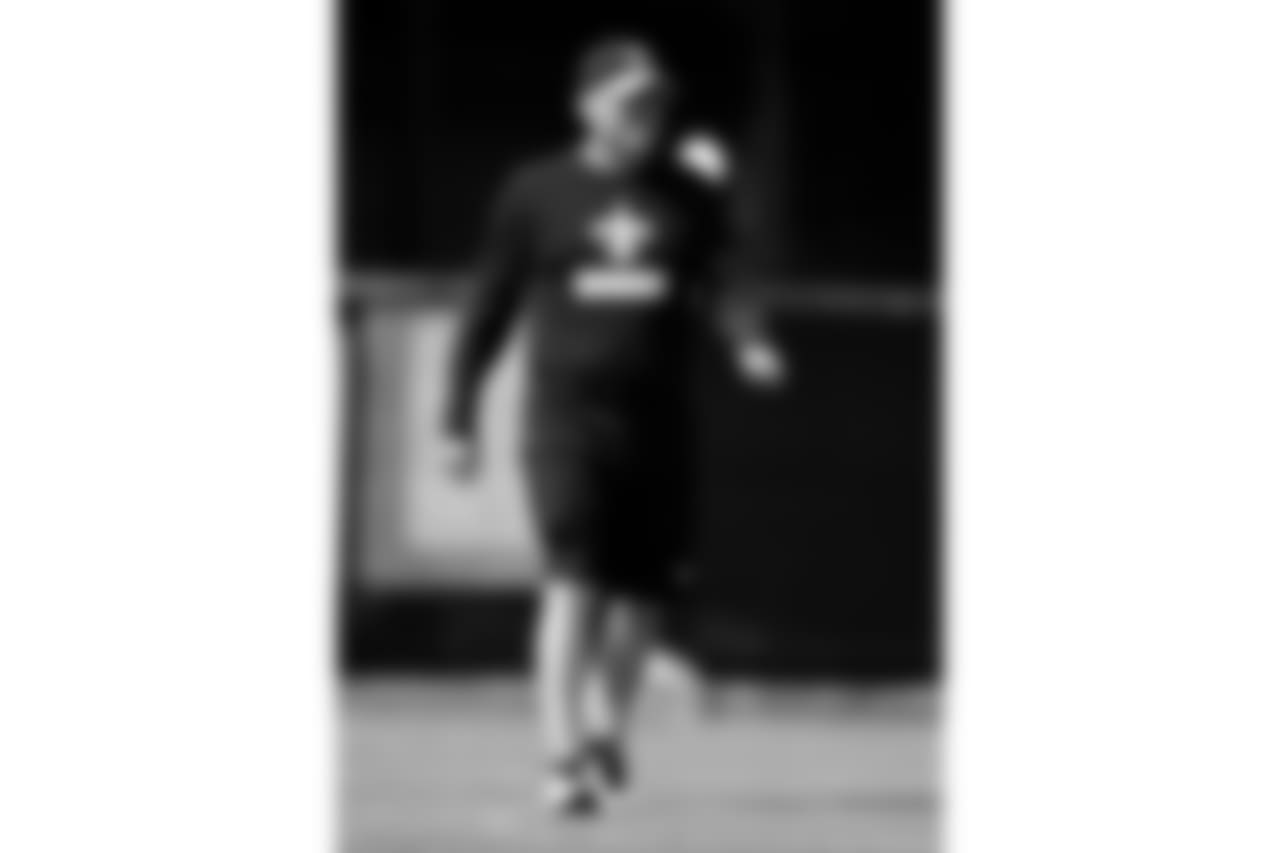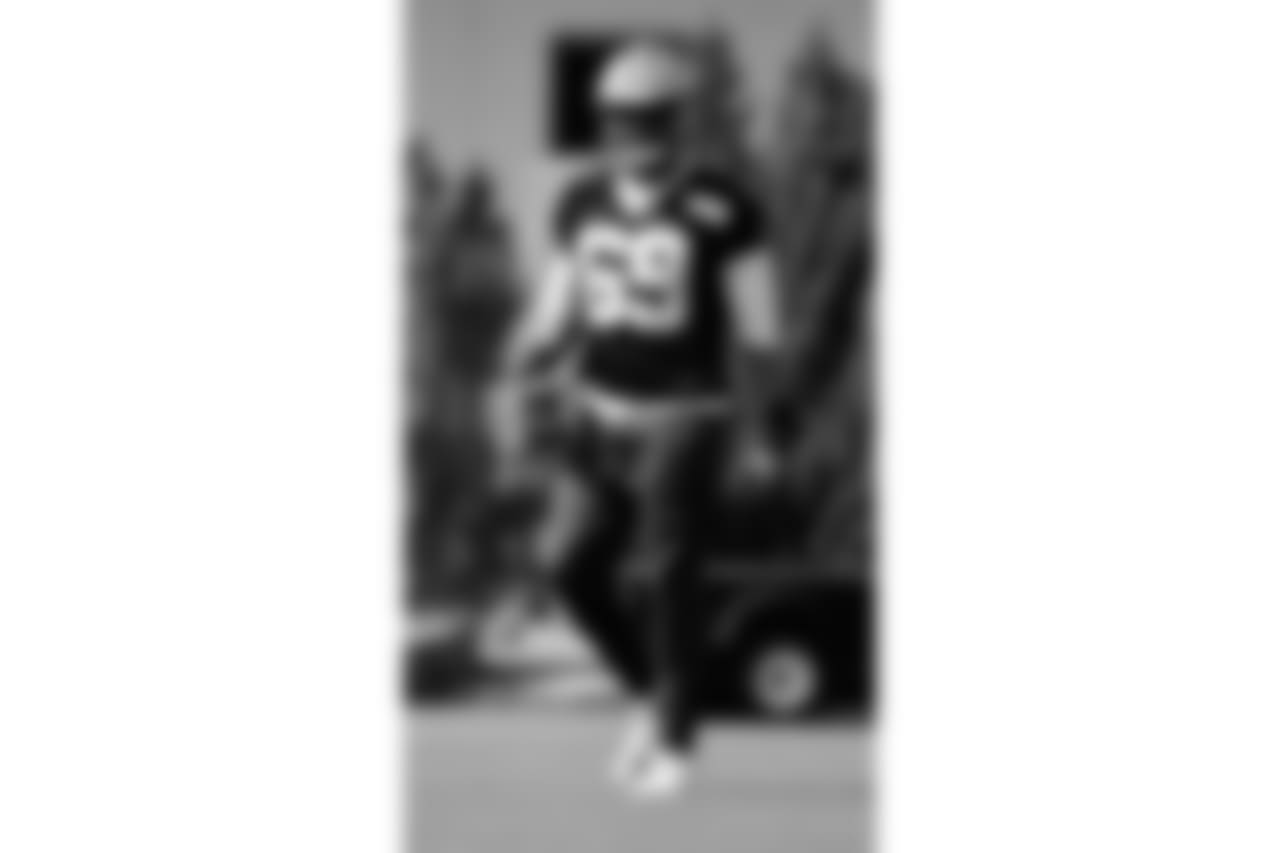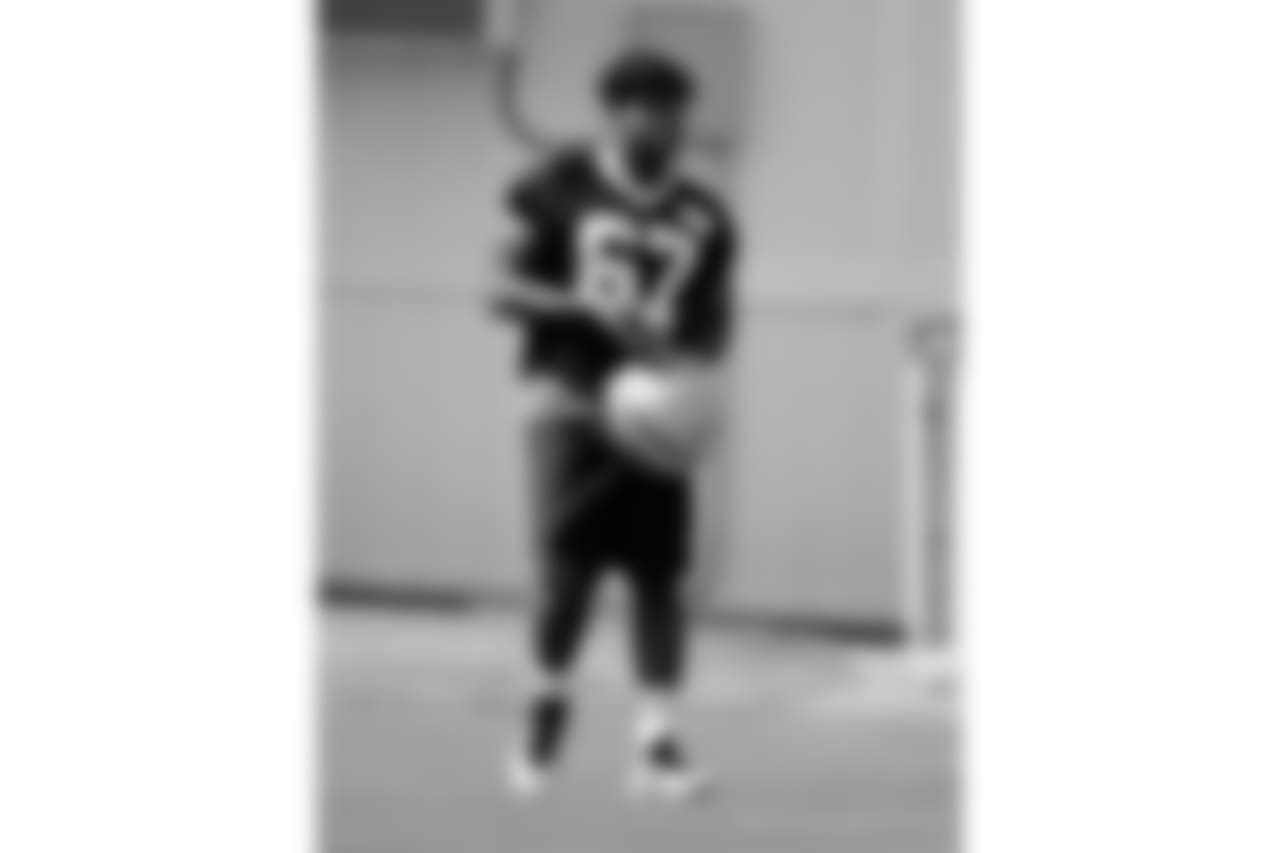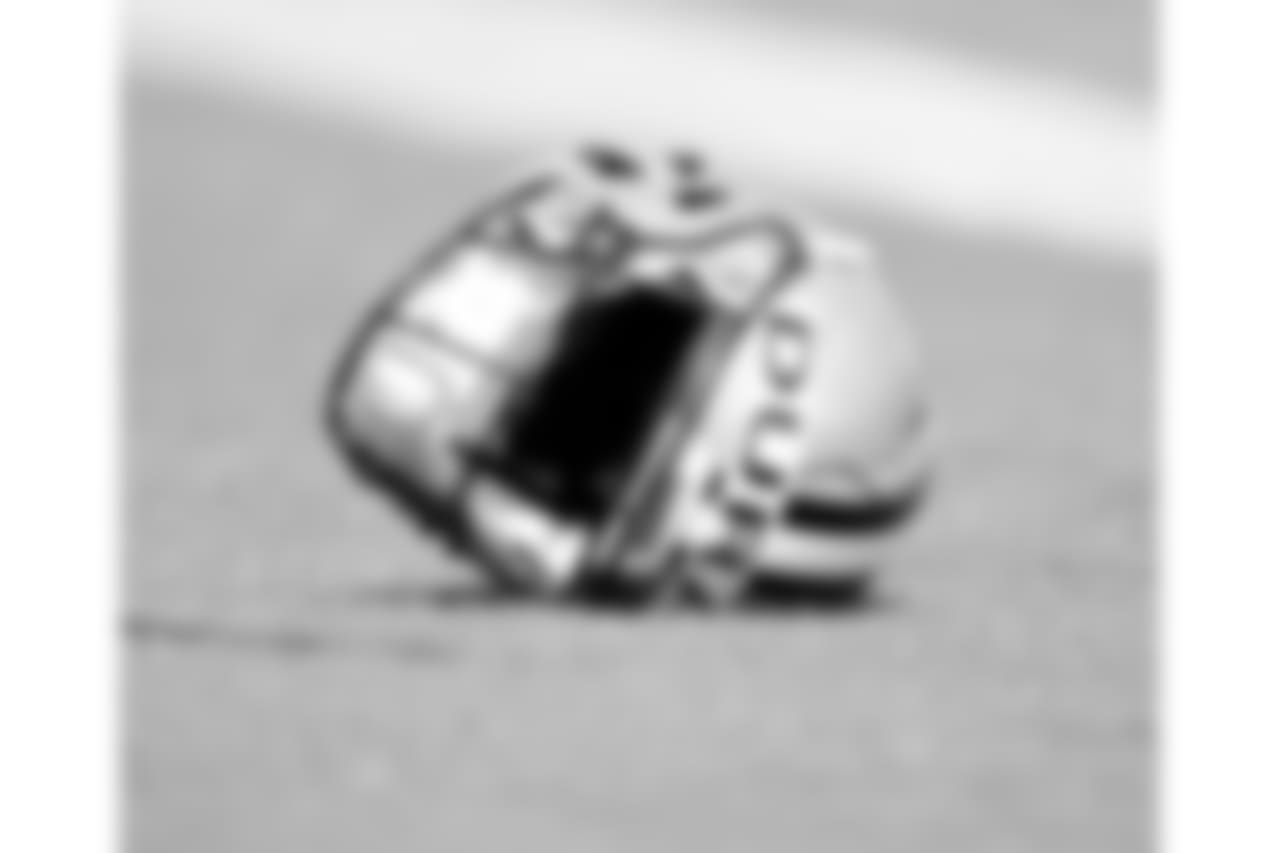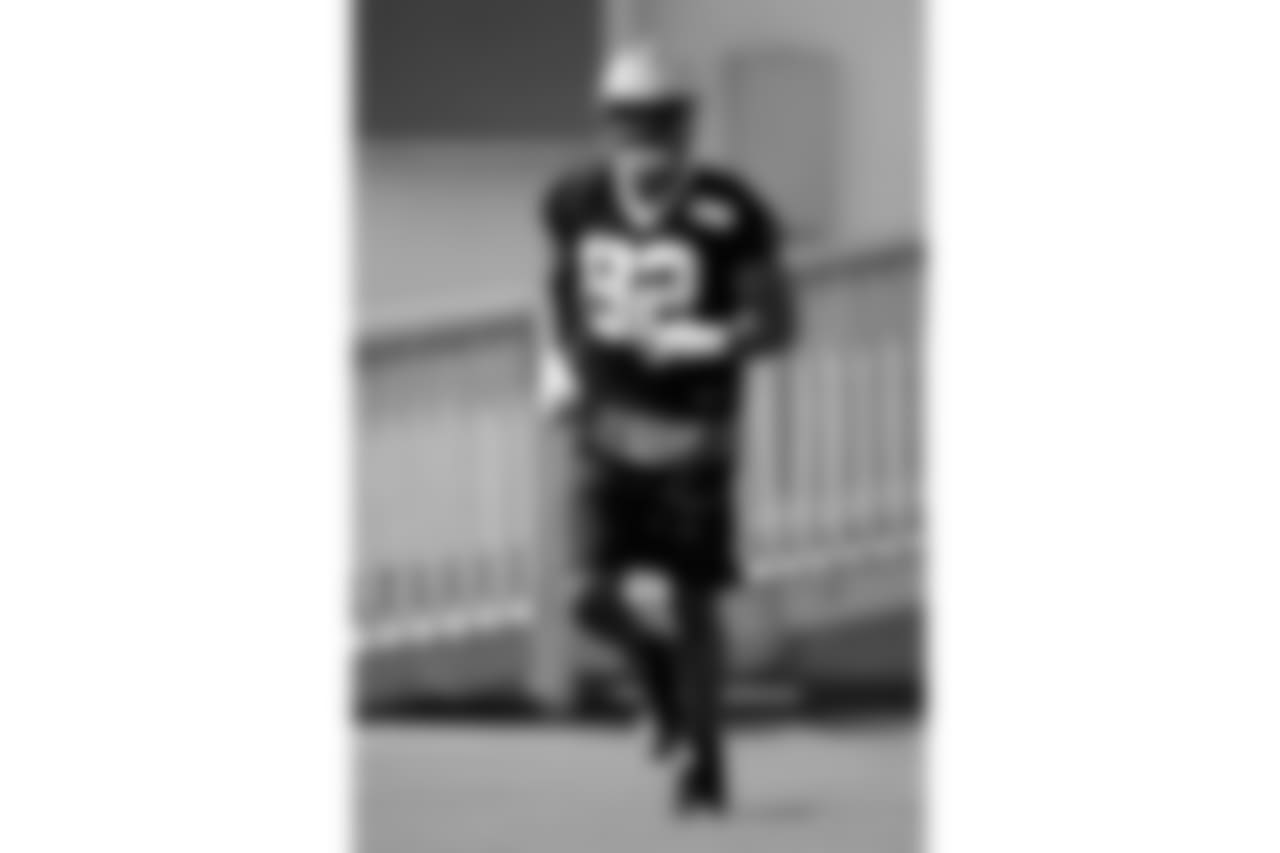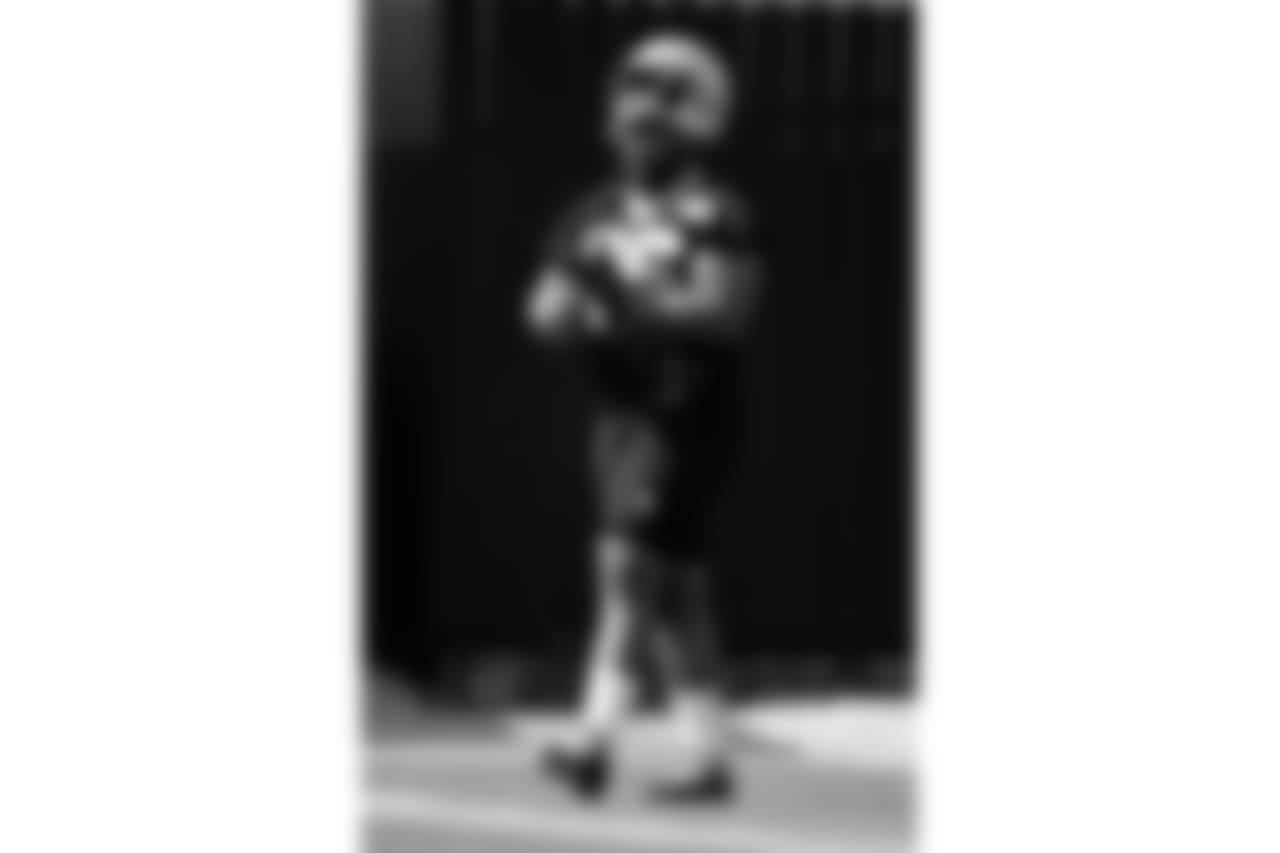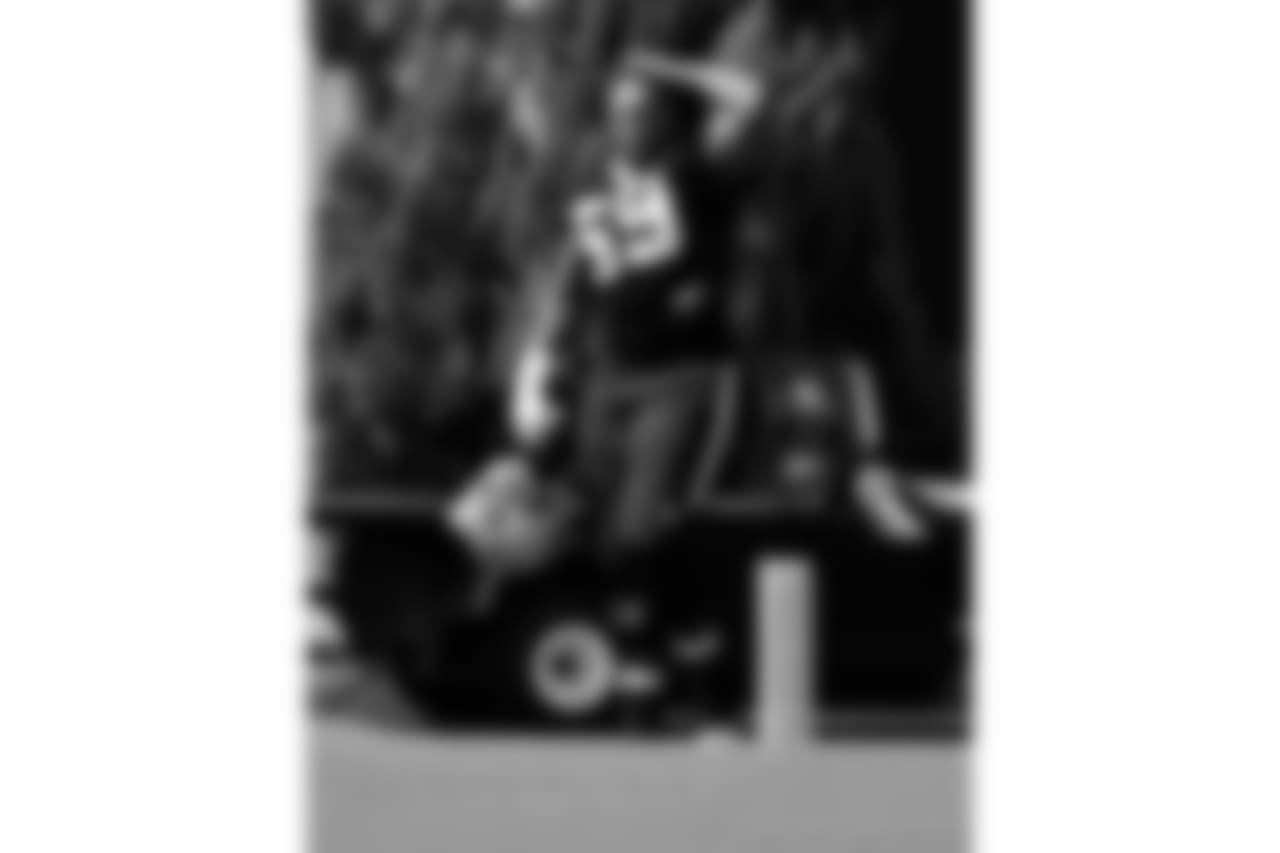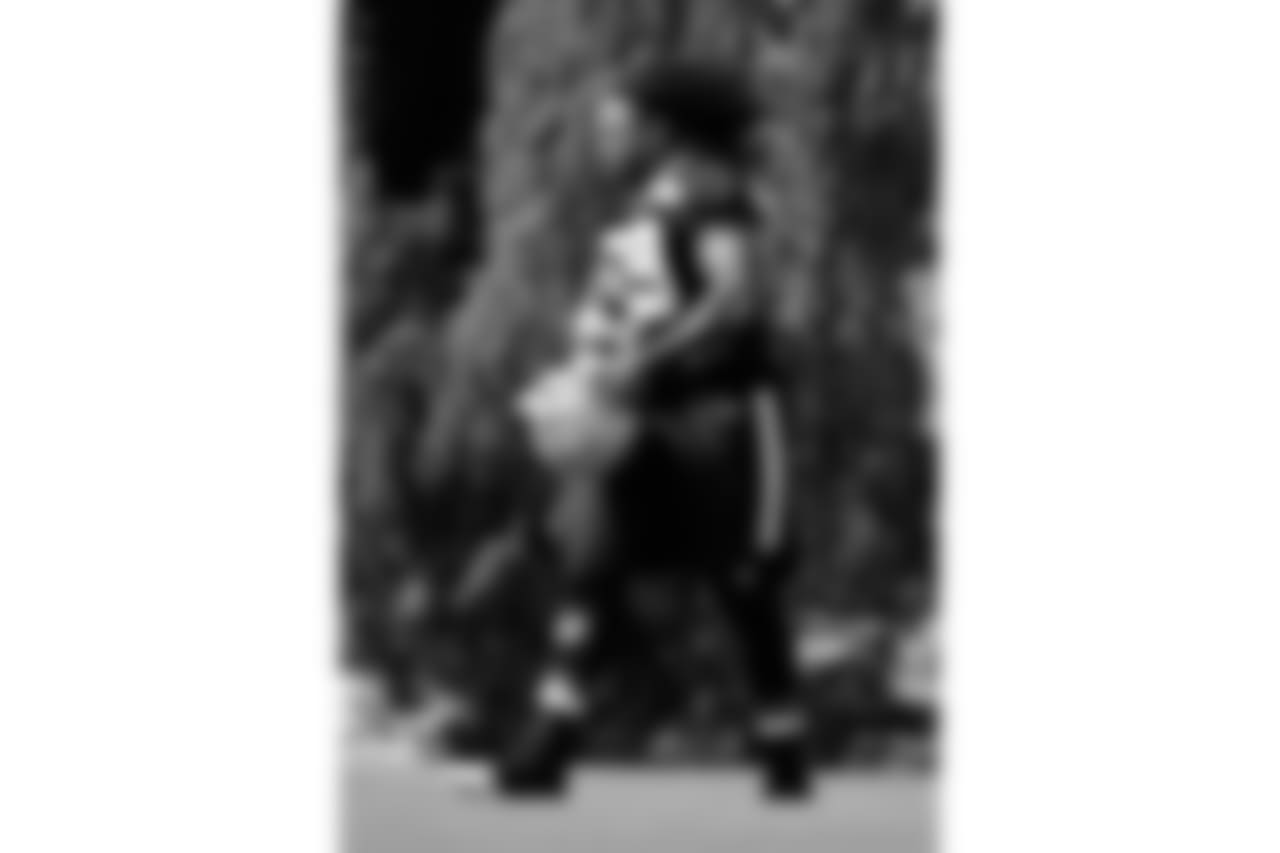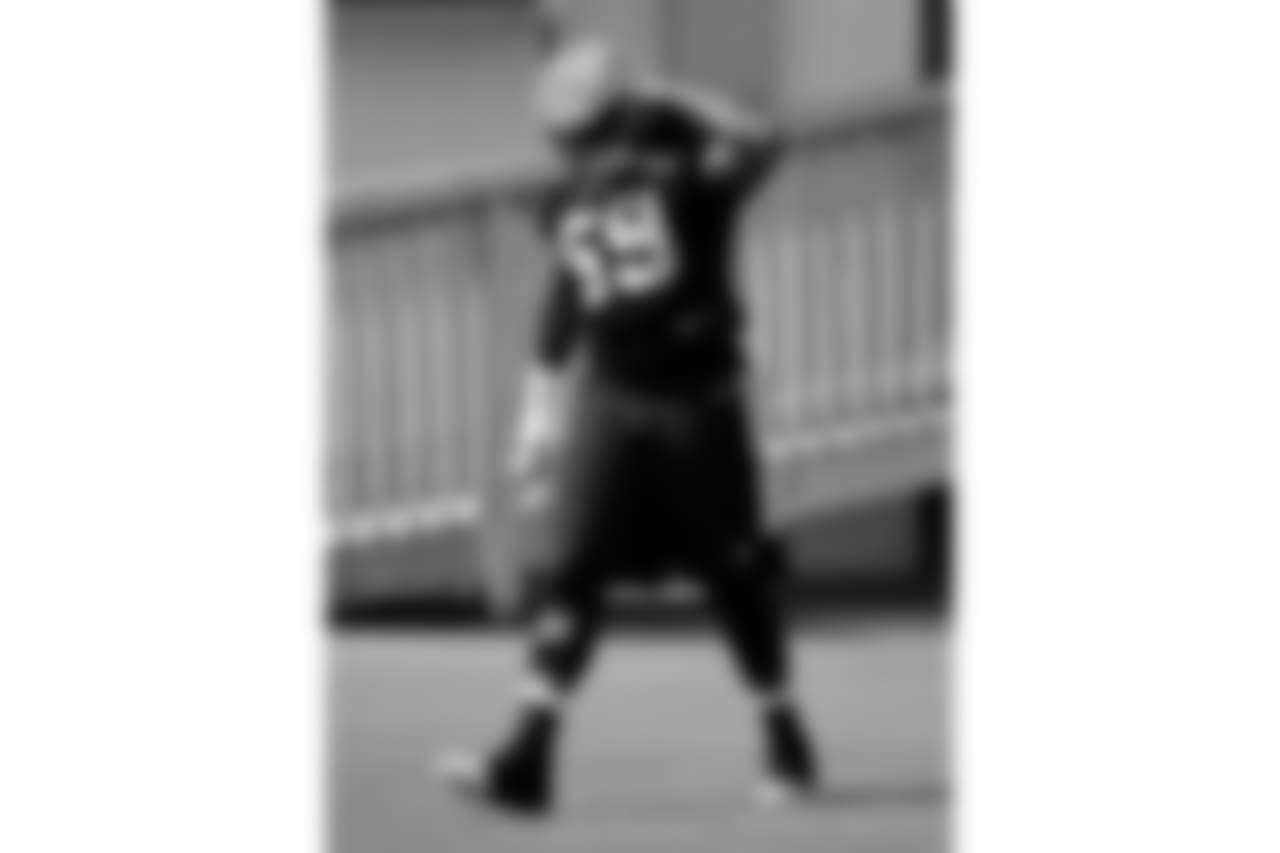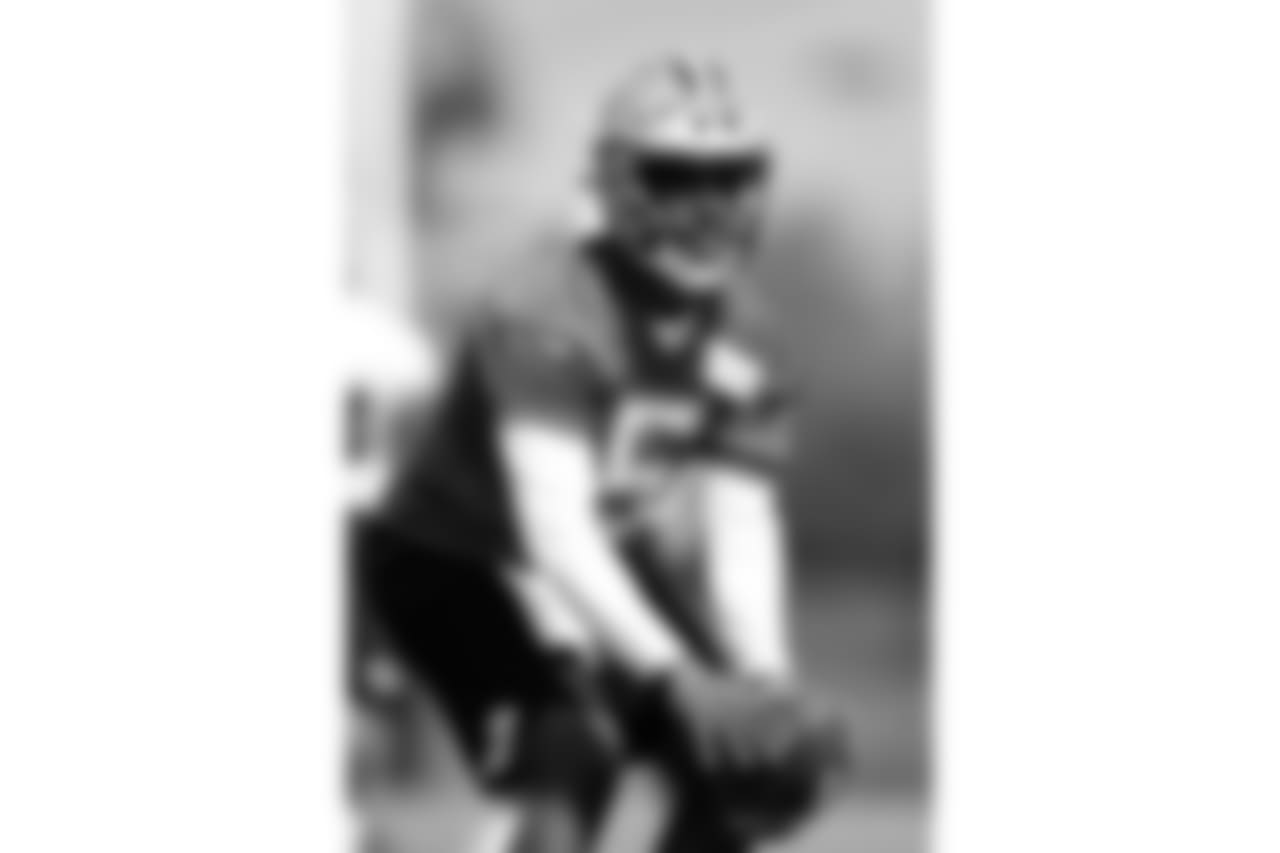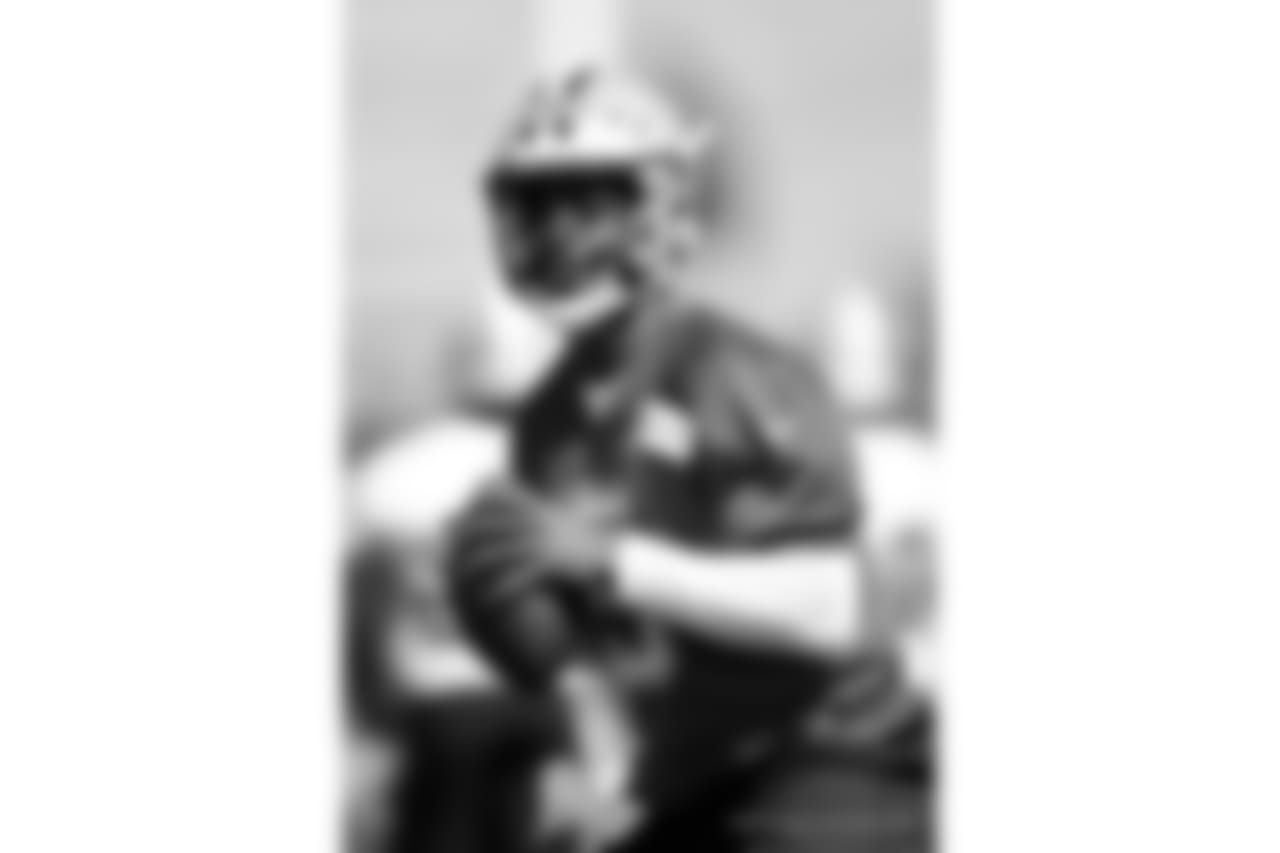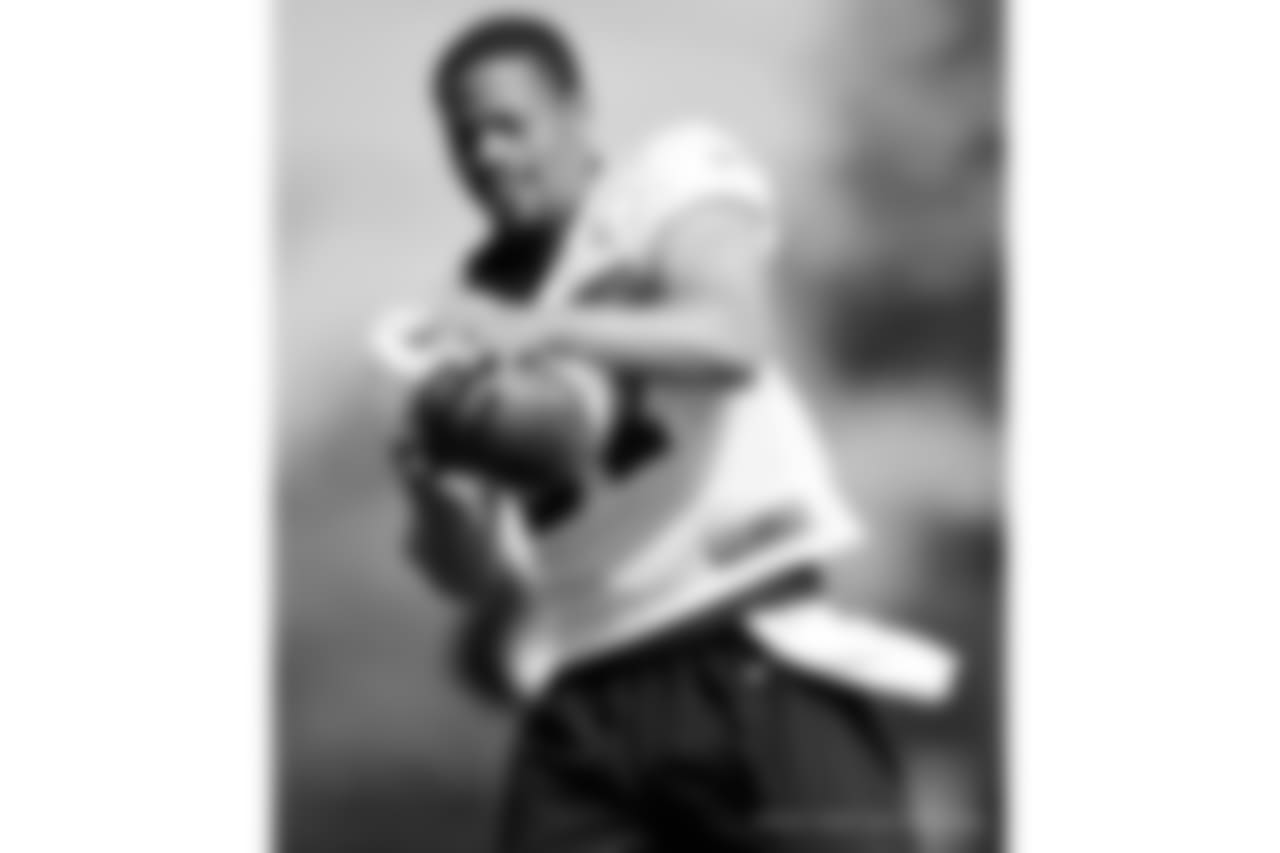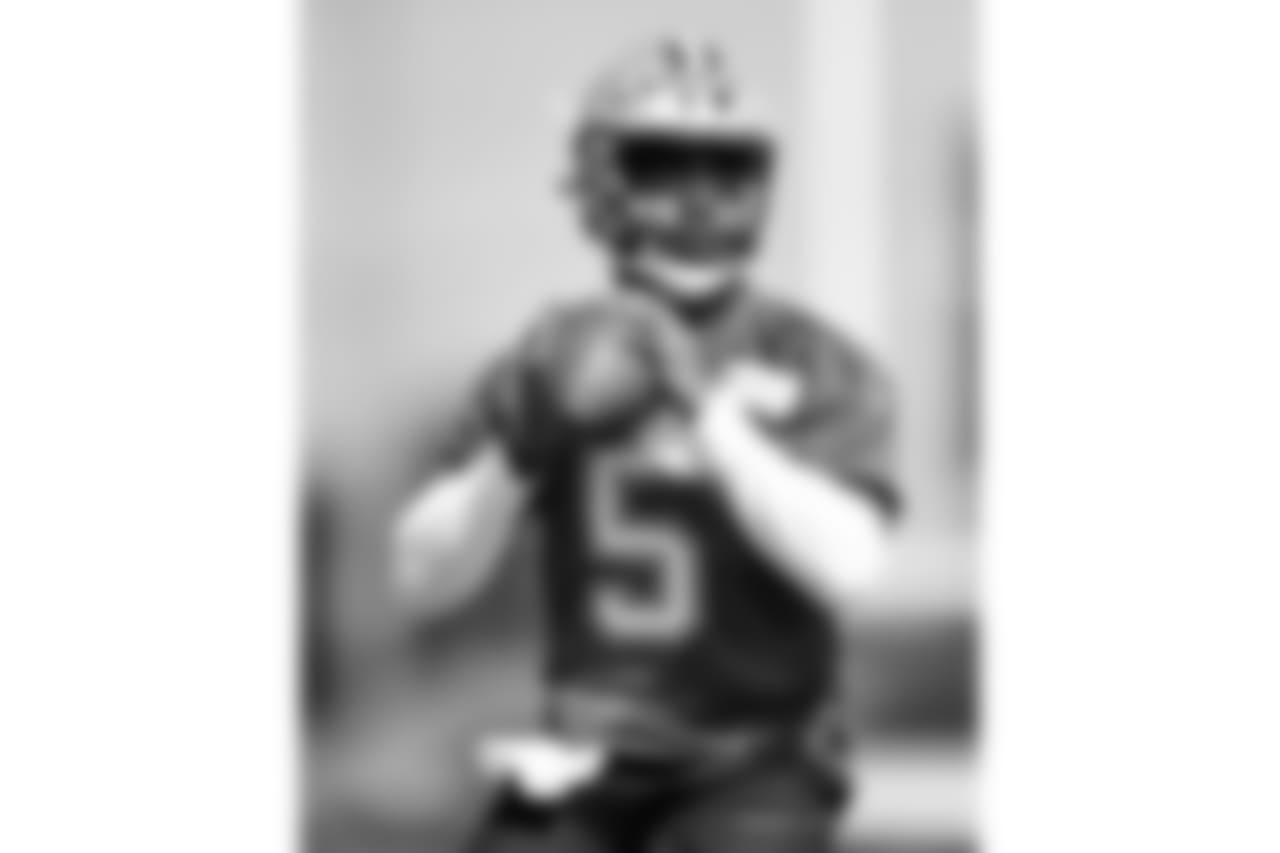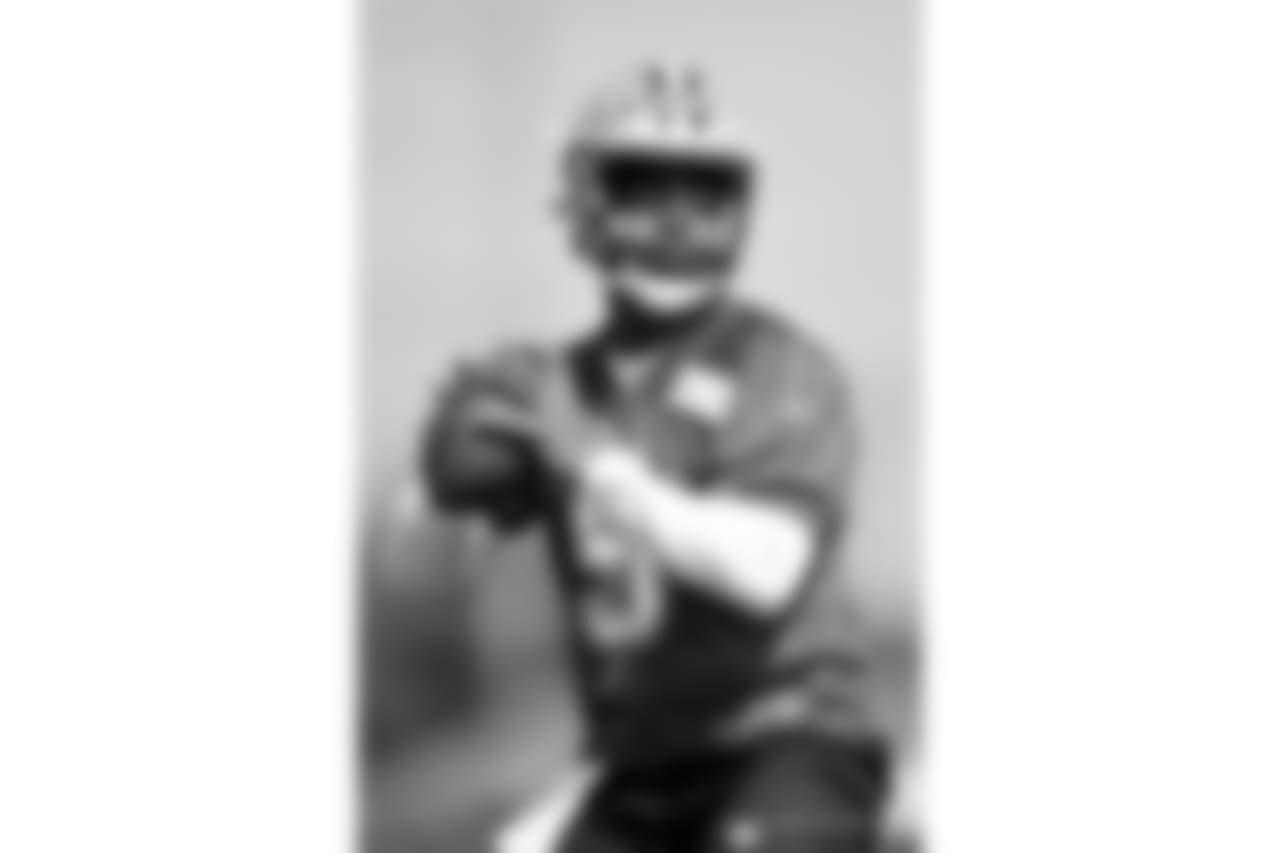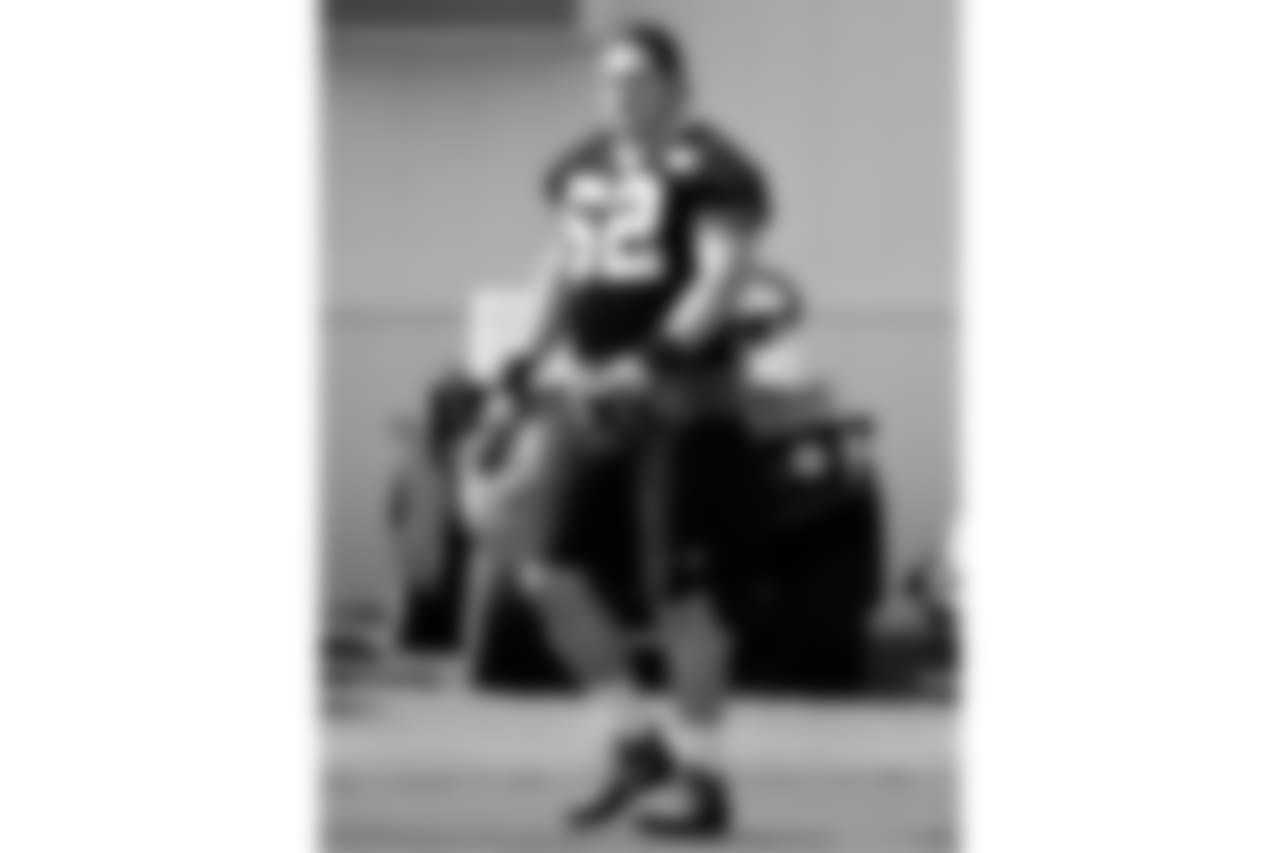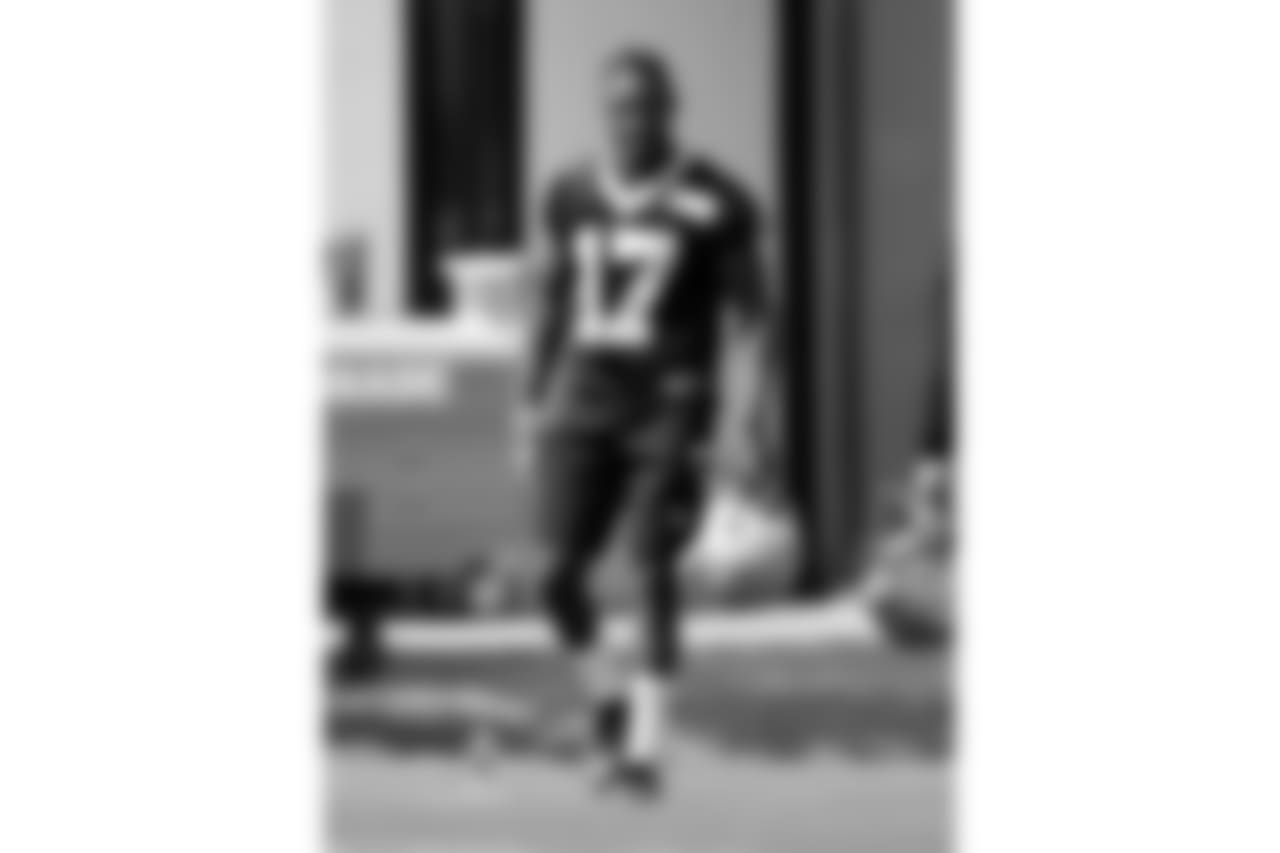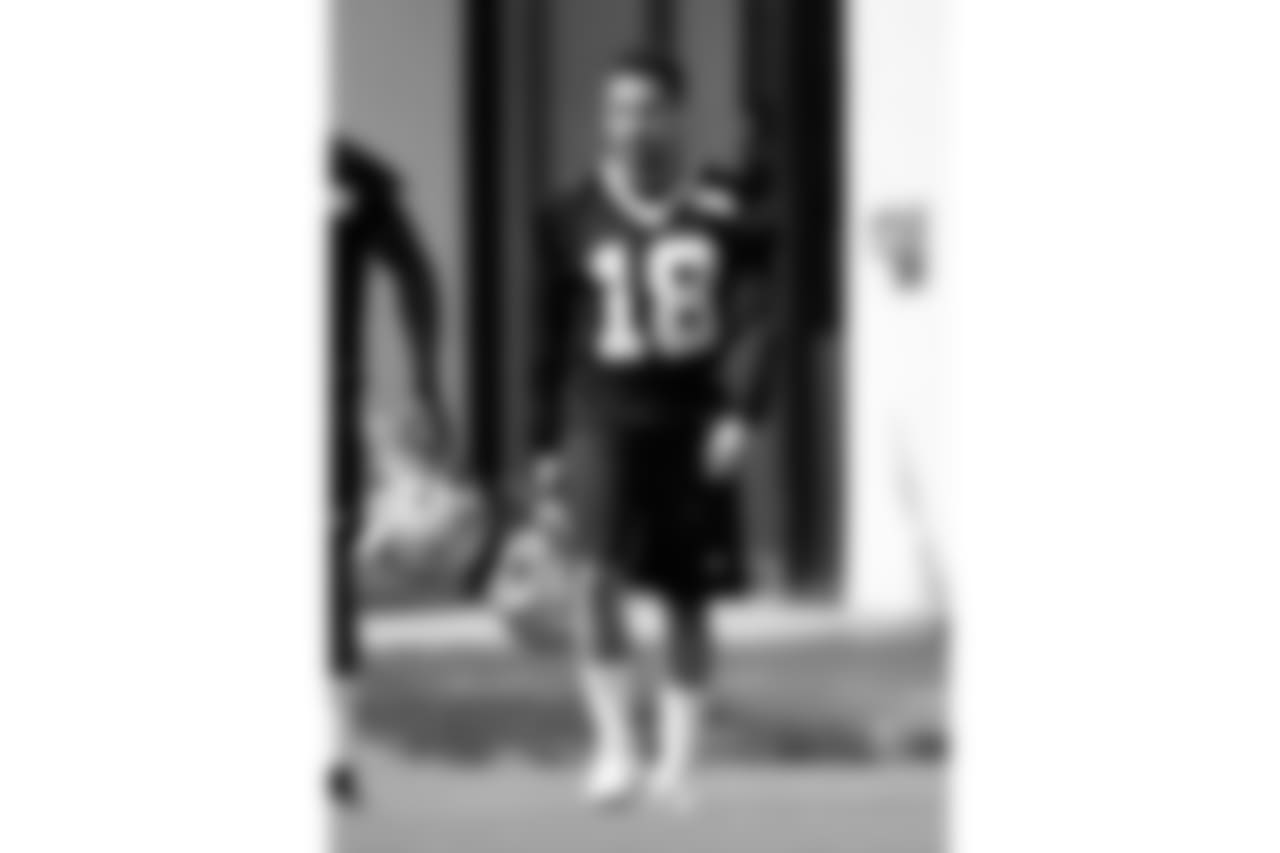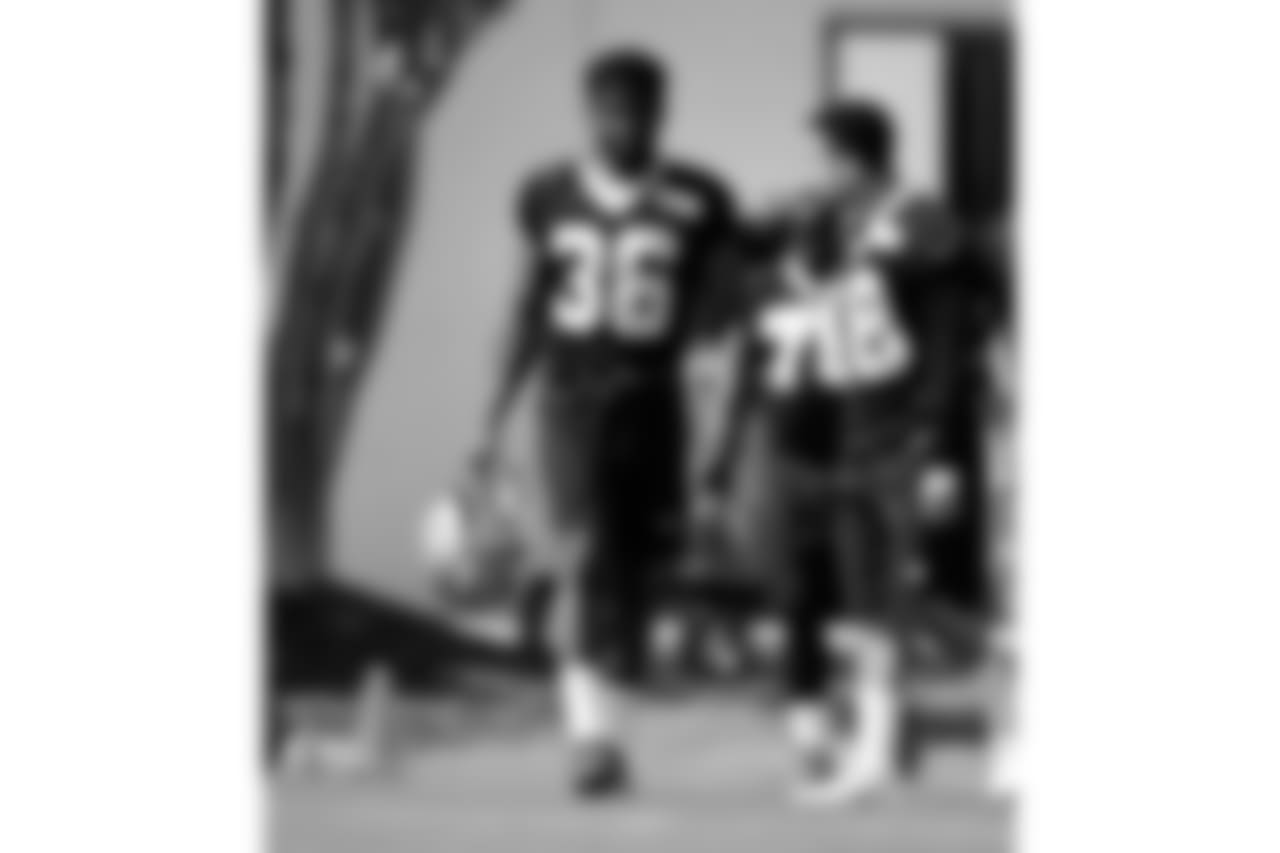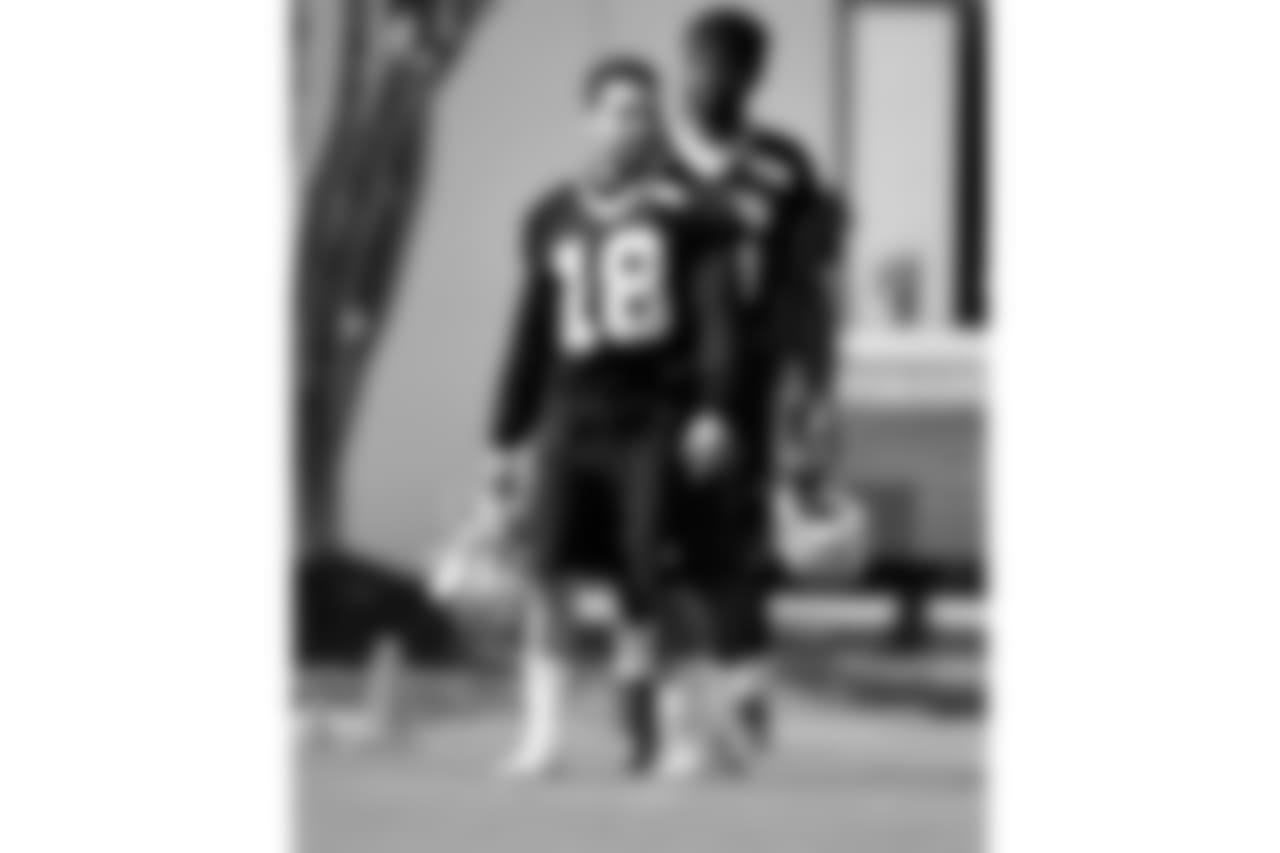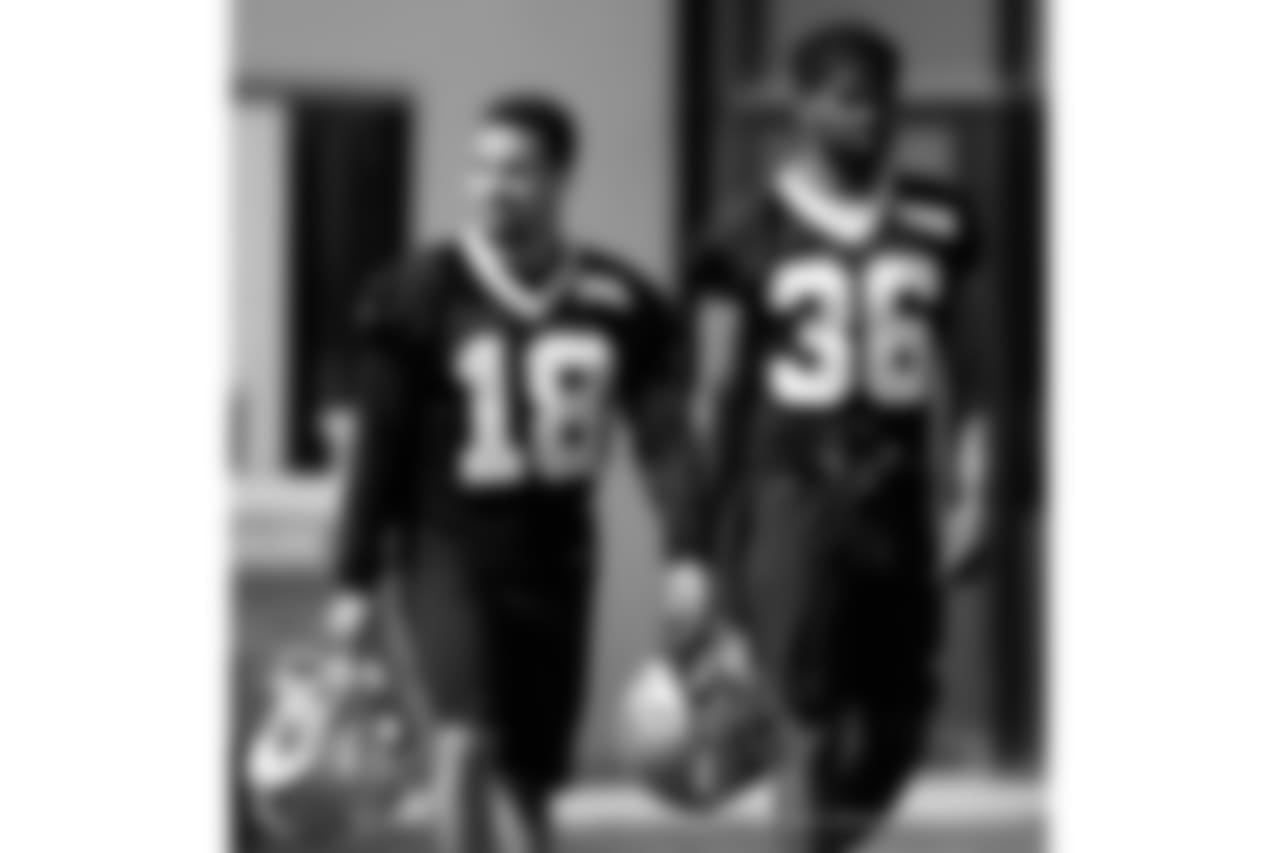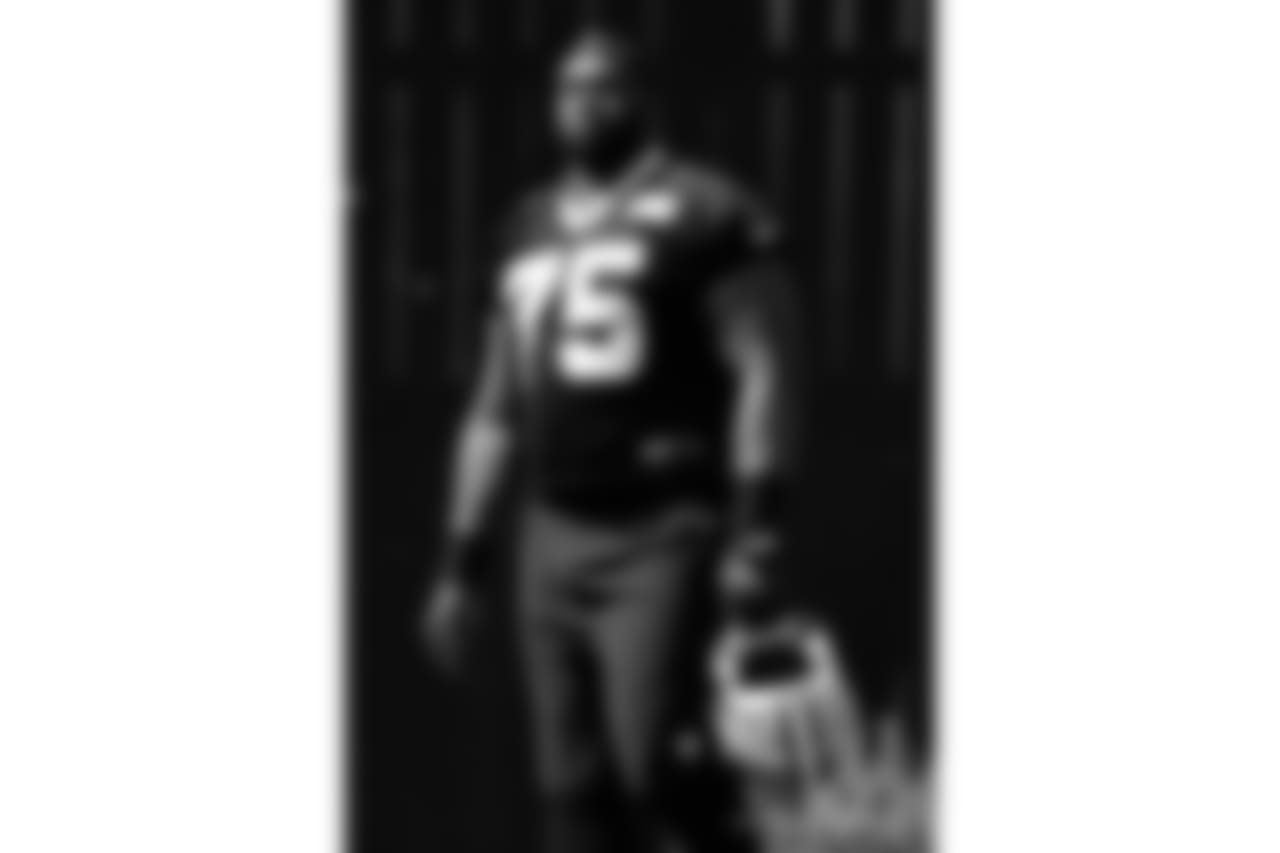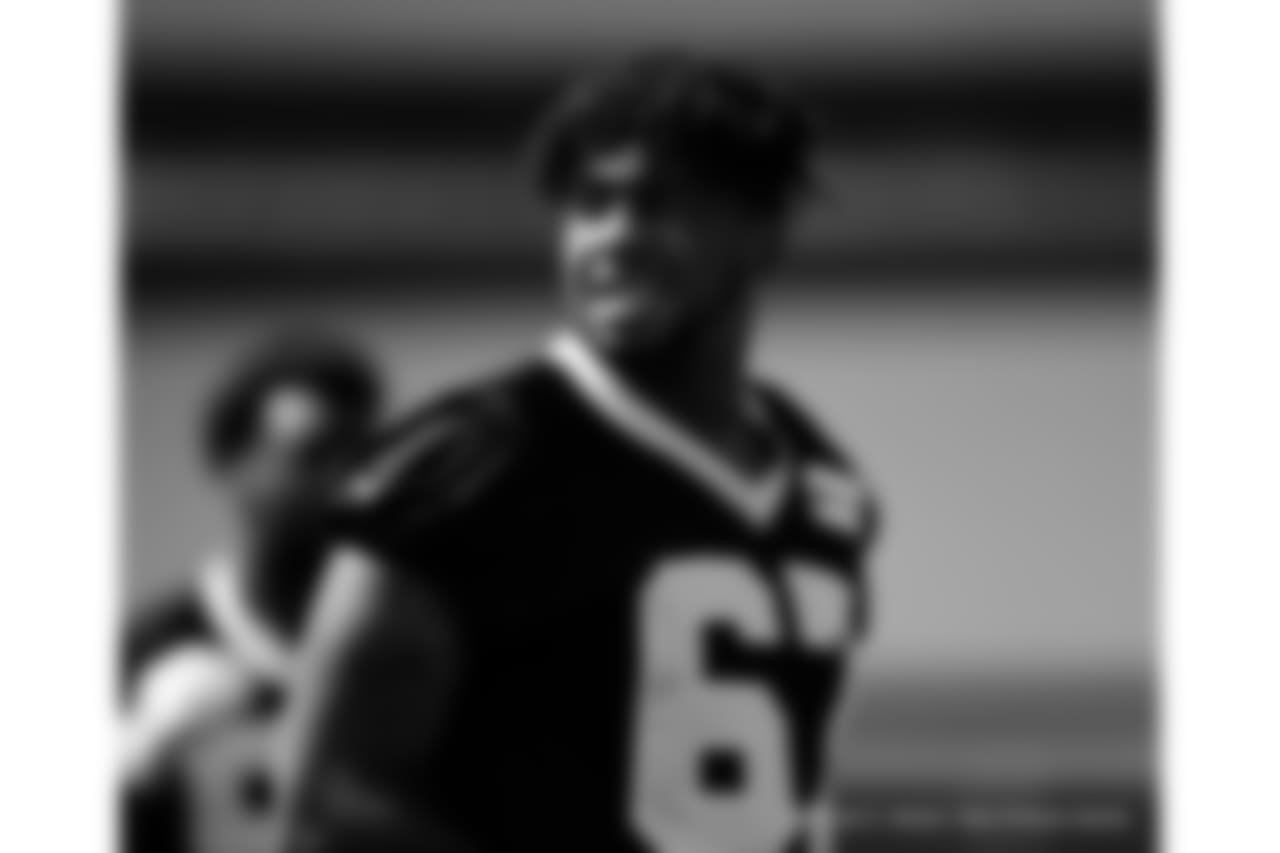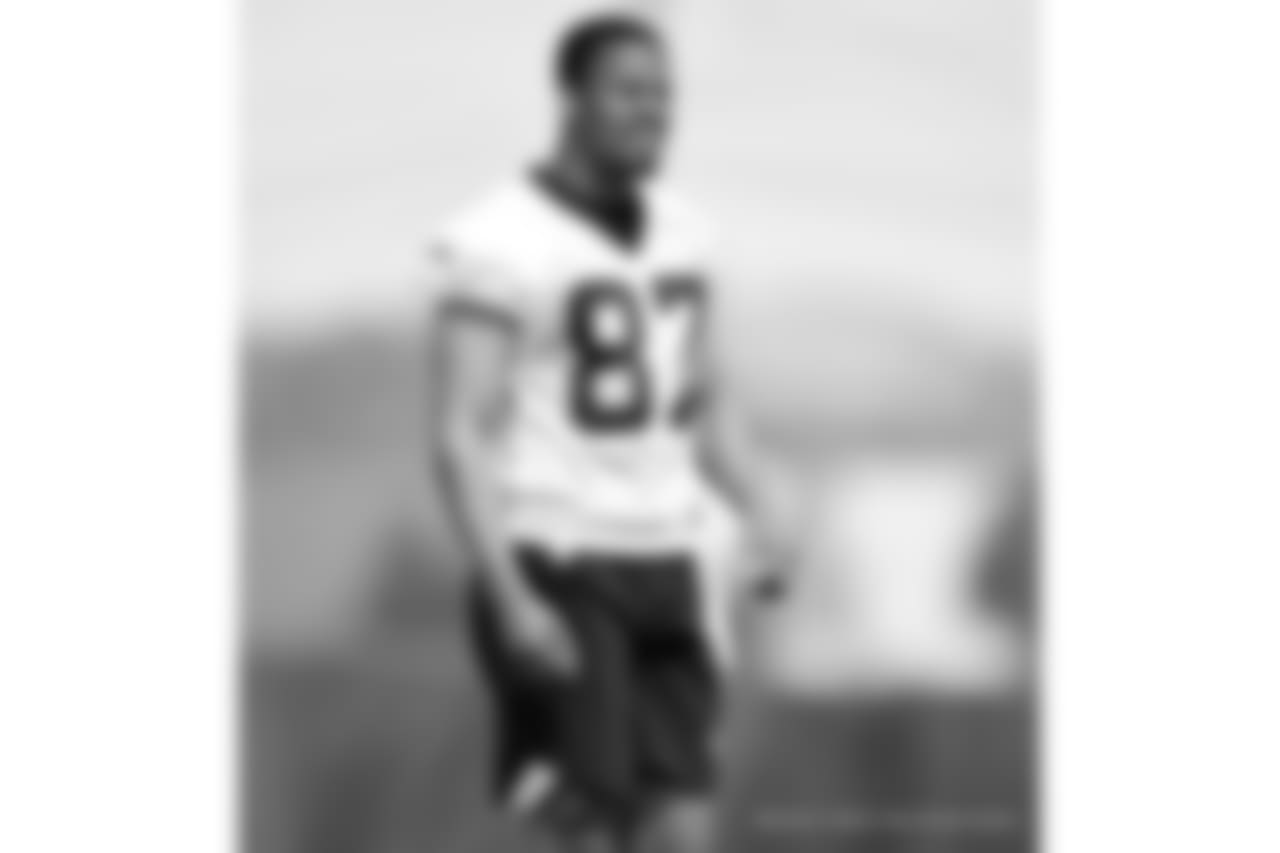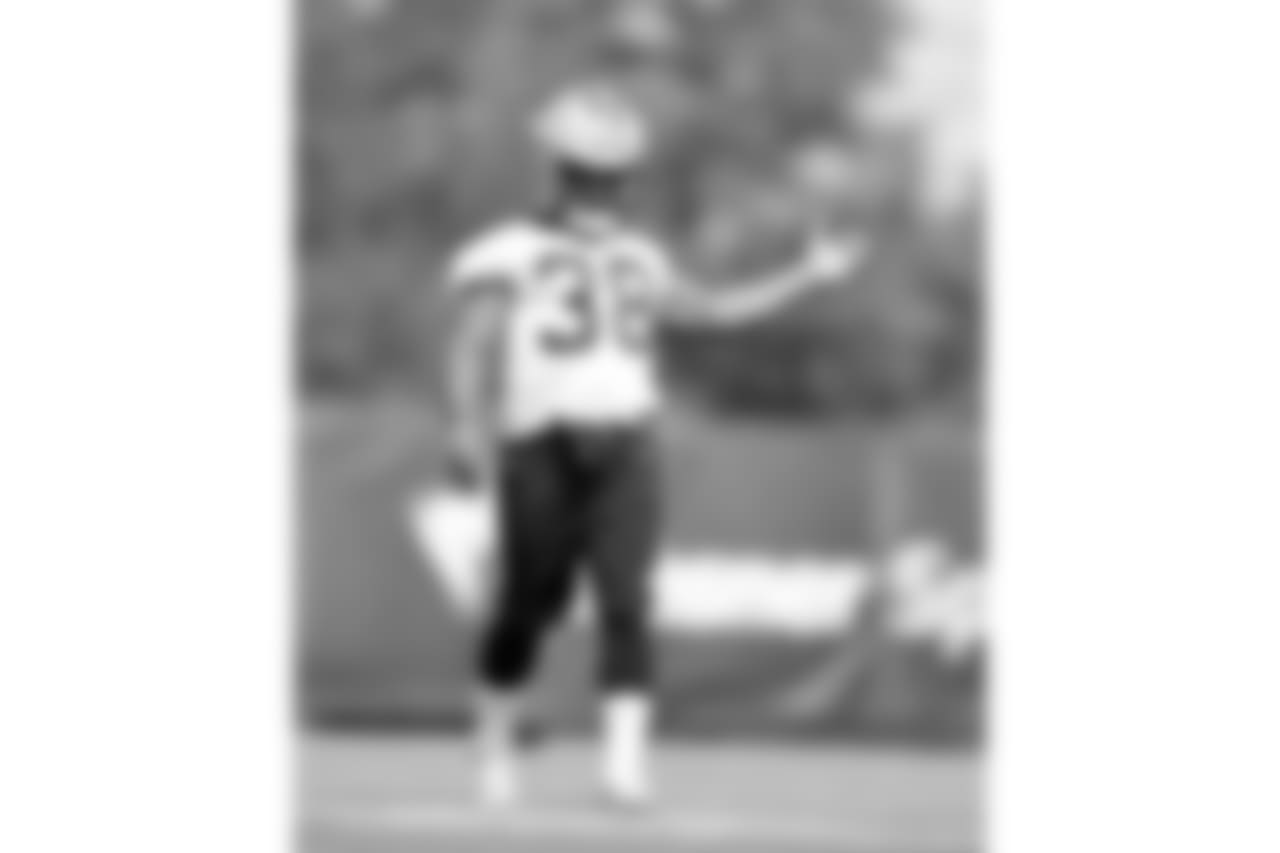 Michael C. Hebert/New Orleans Saints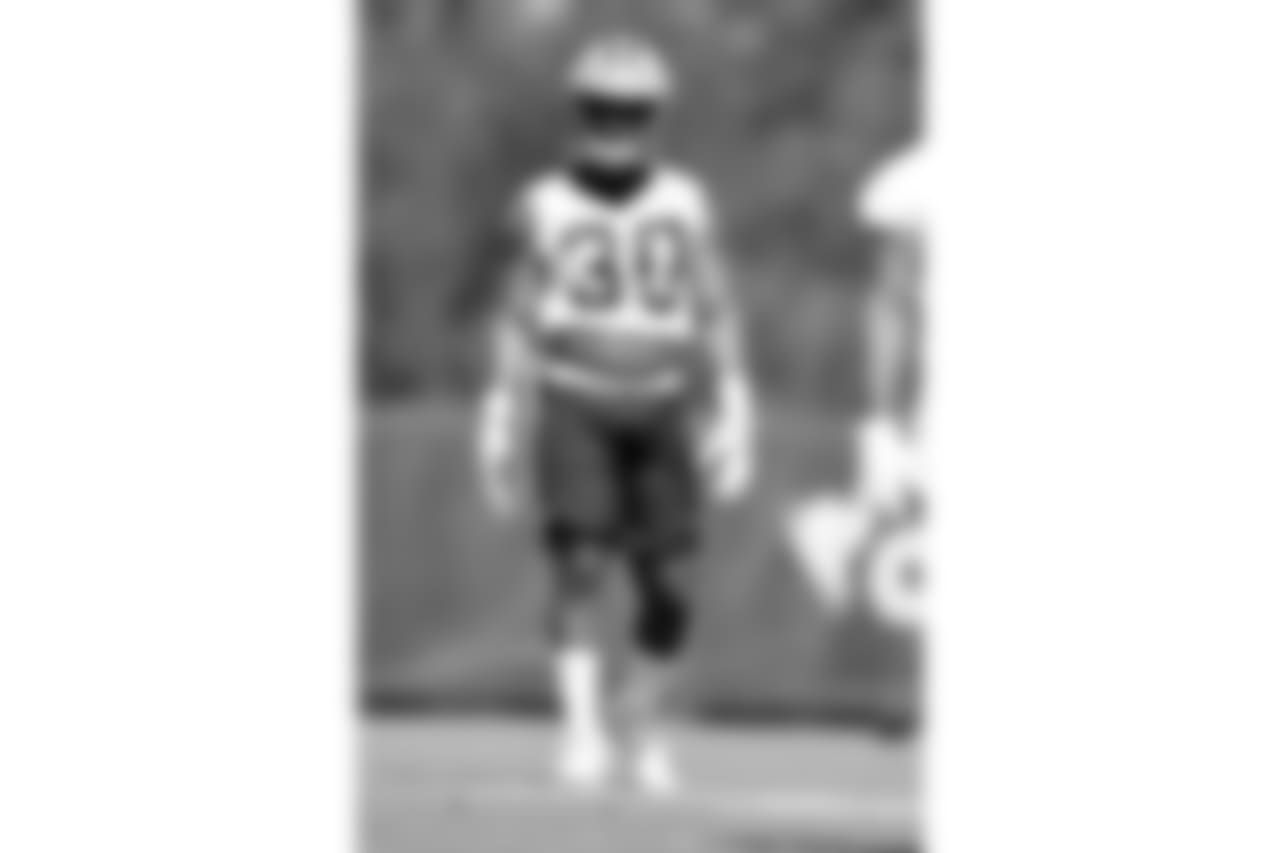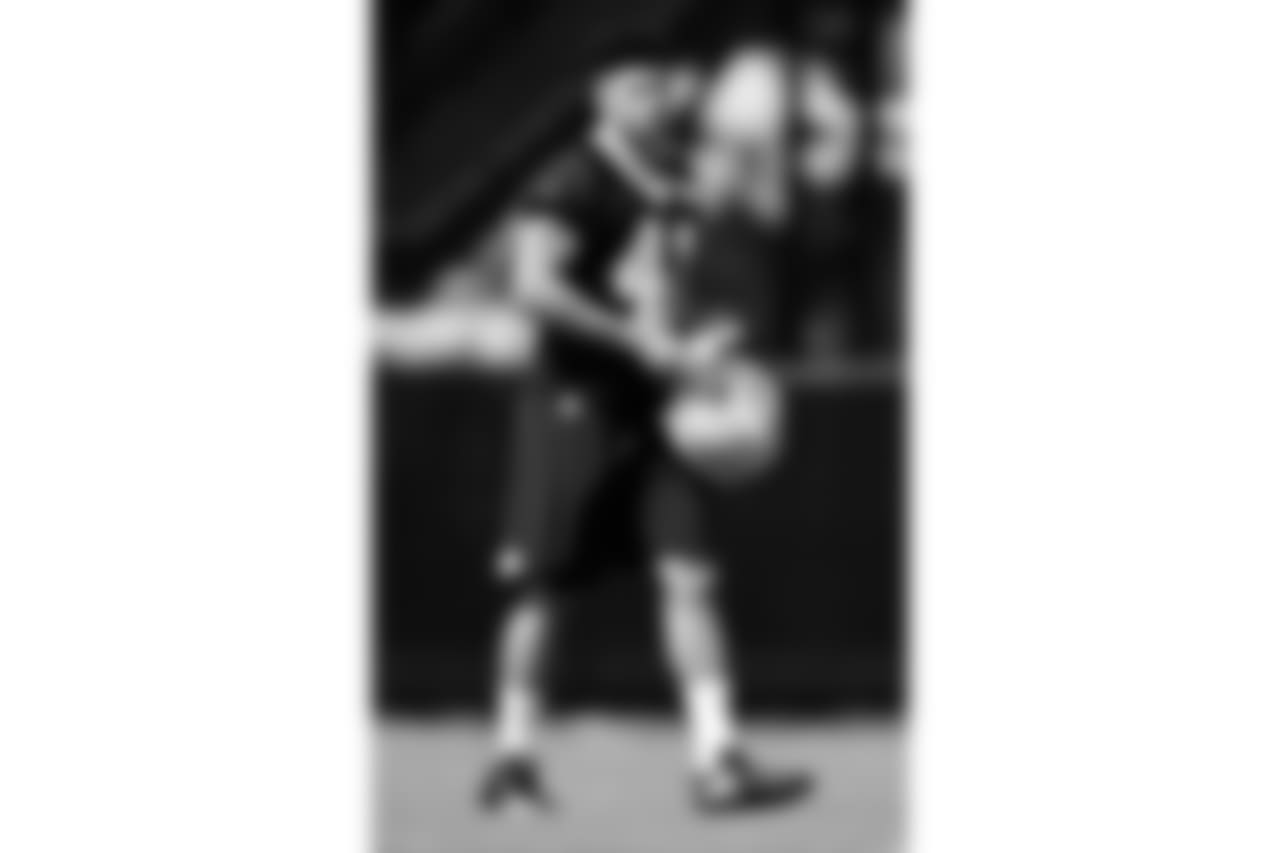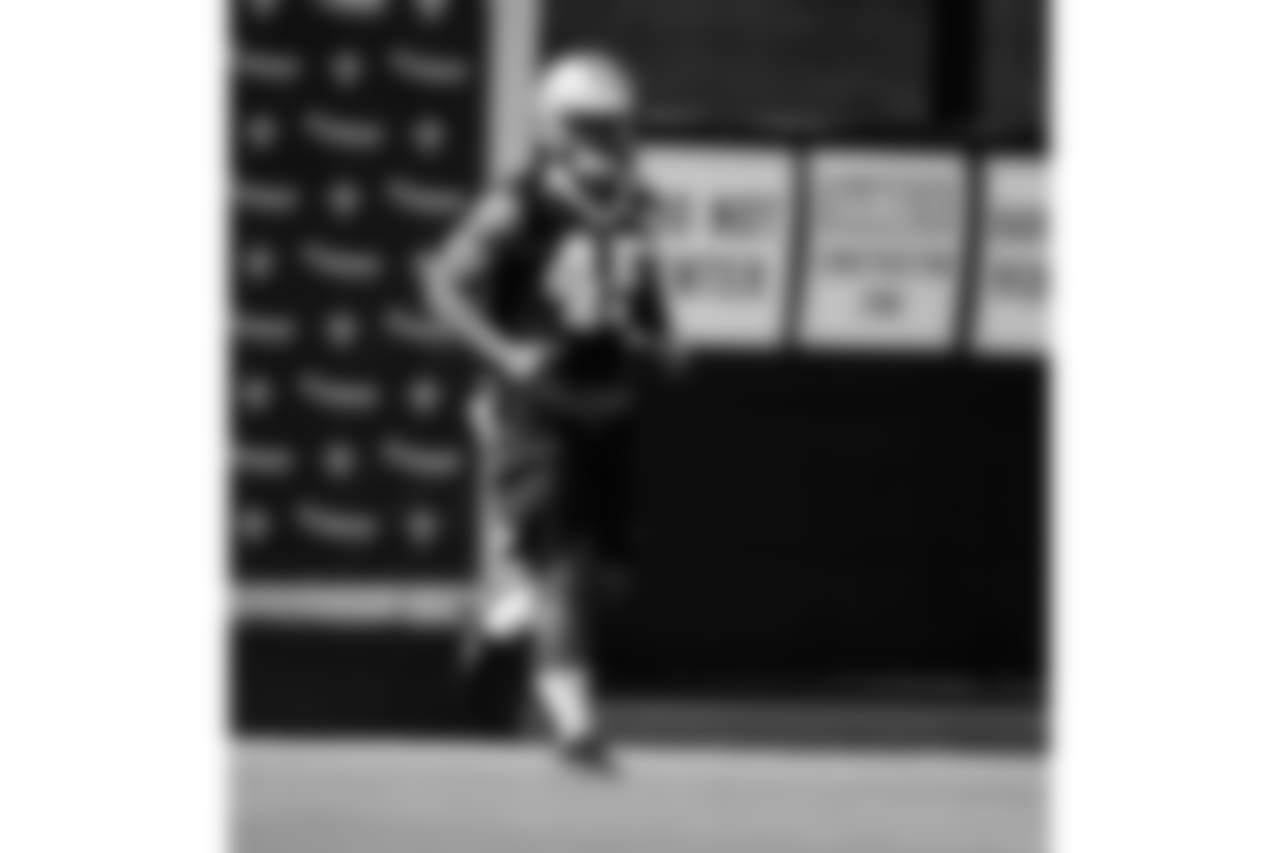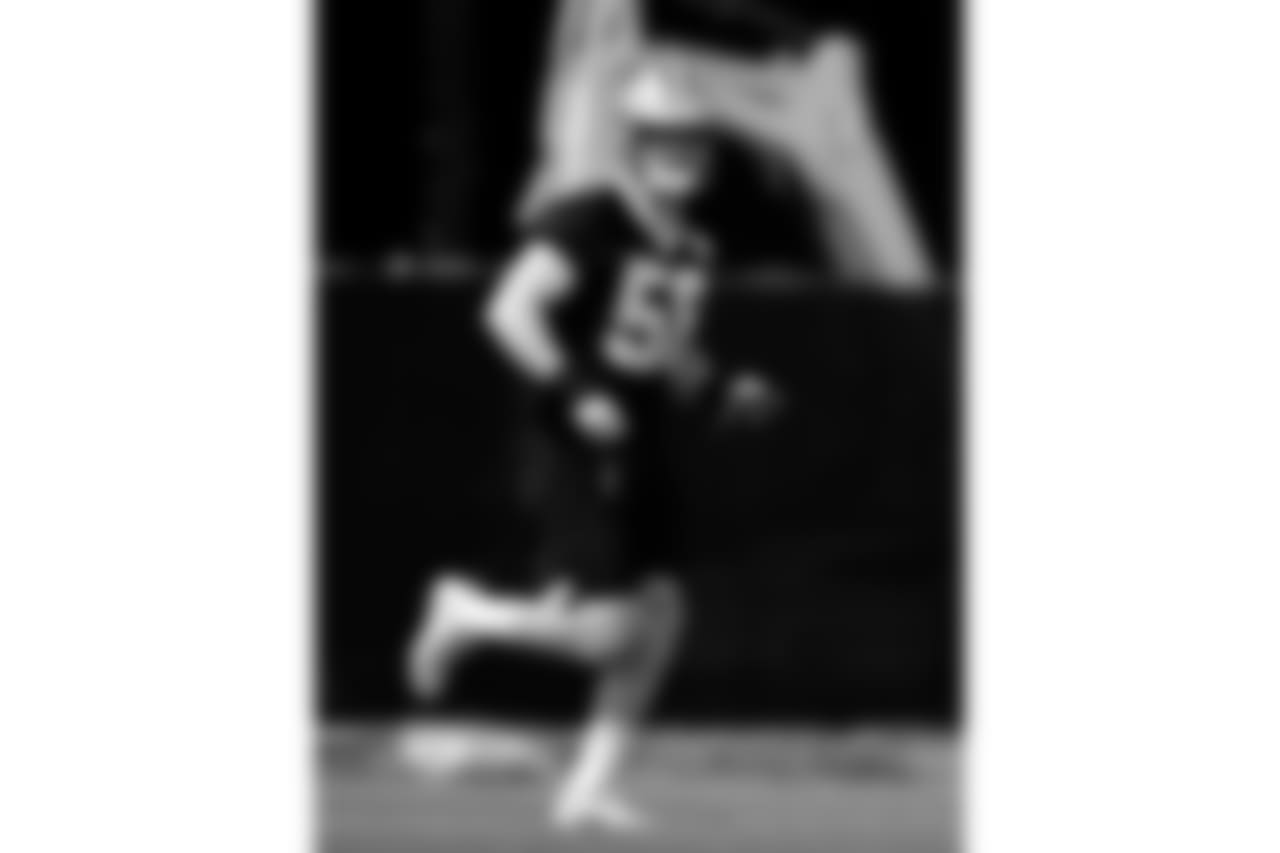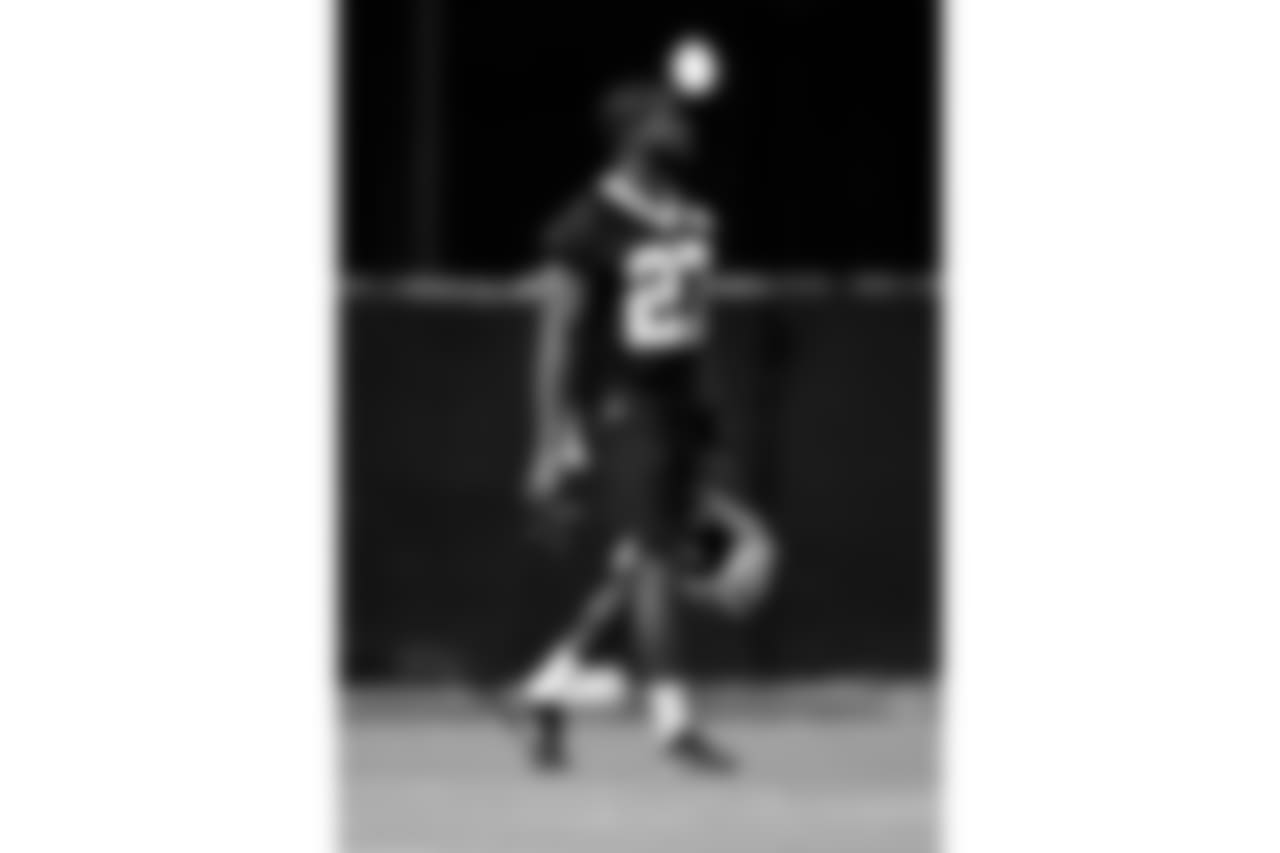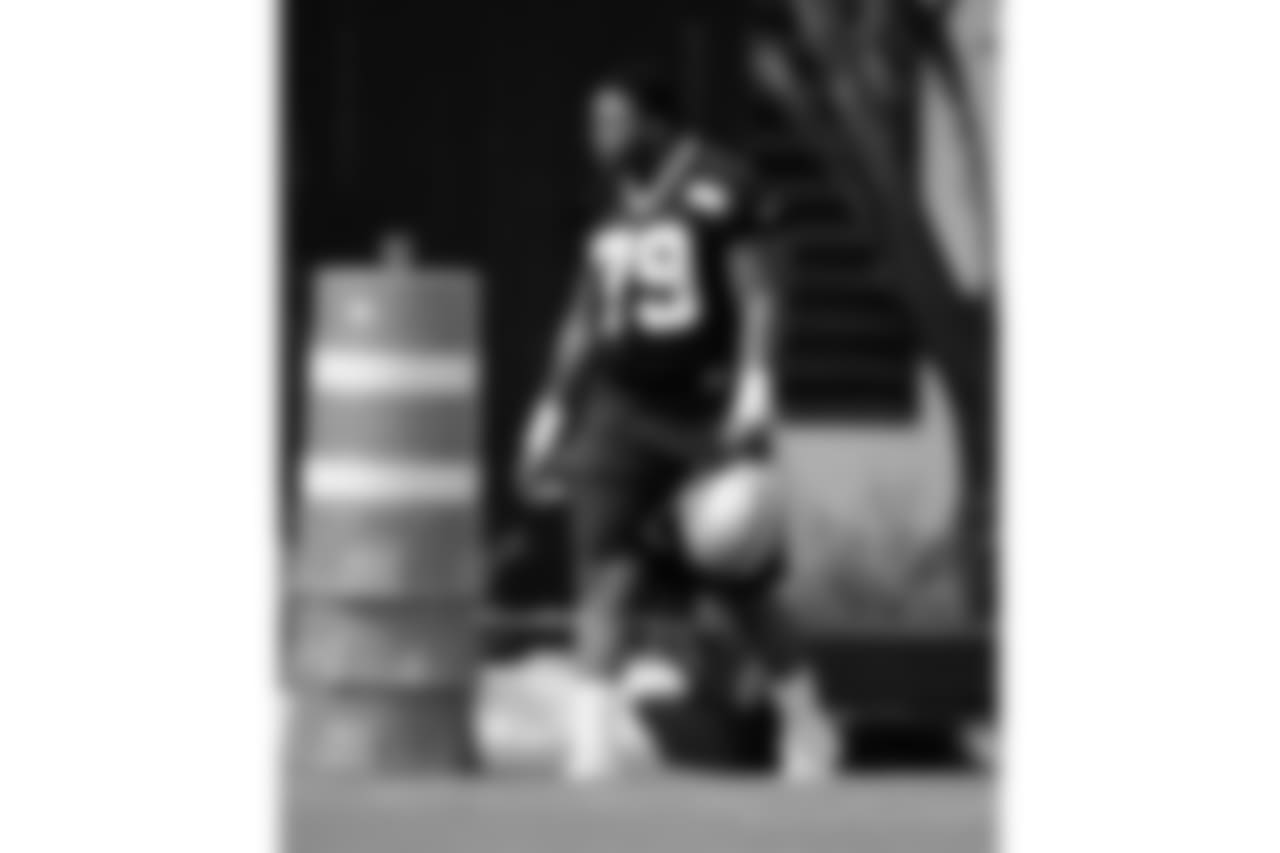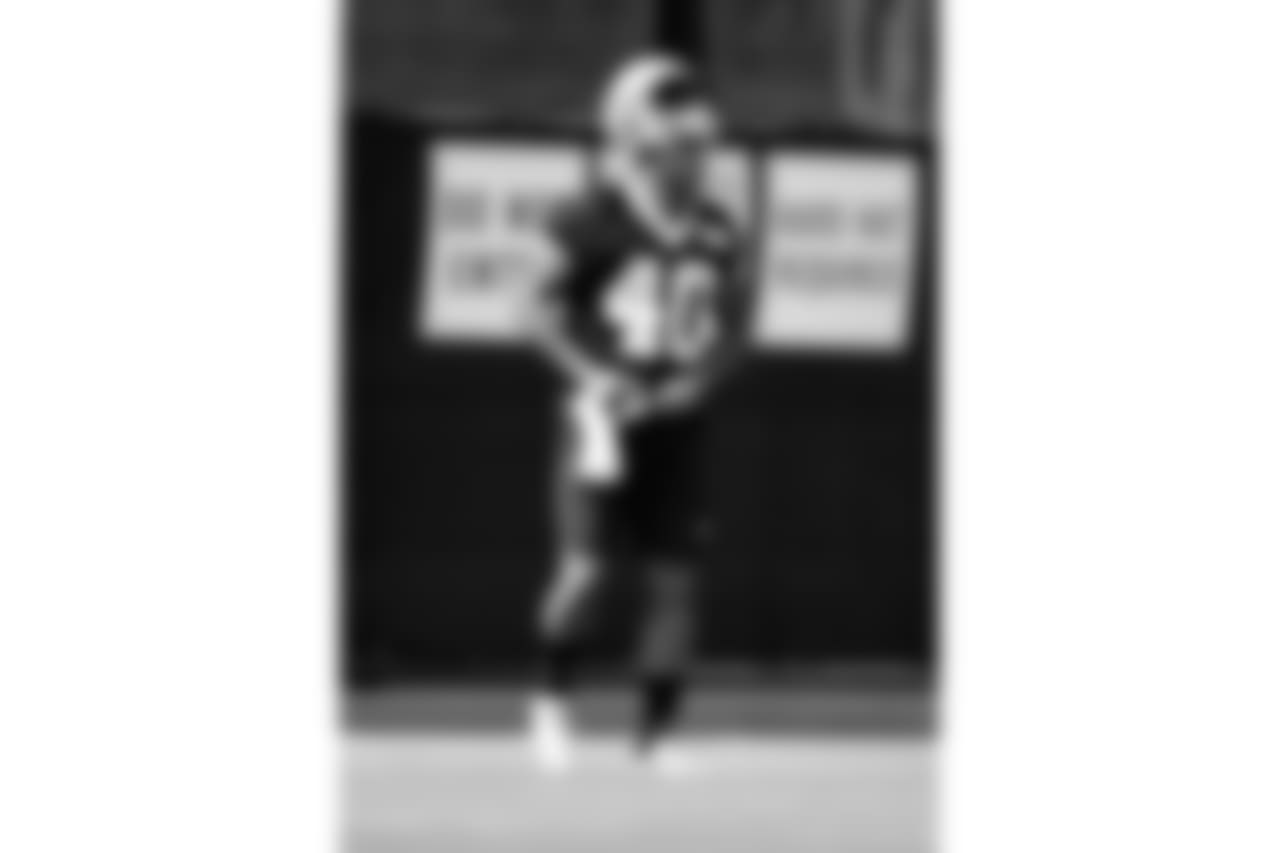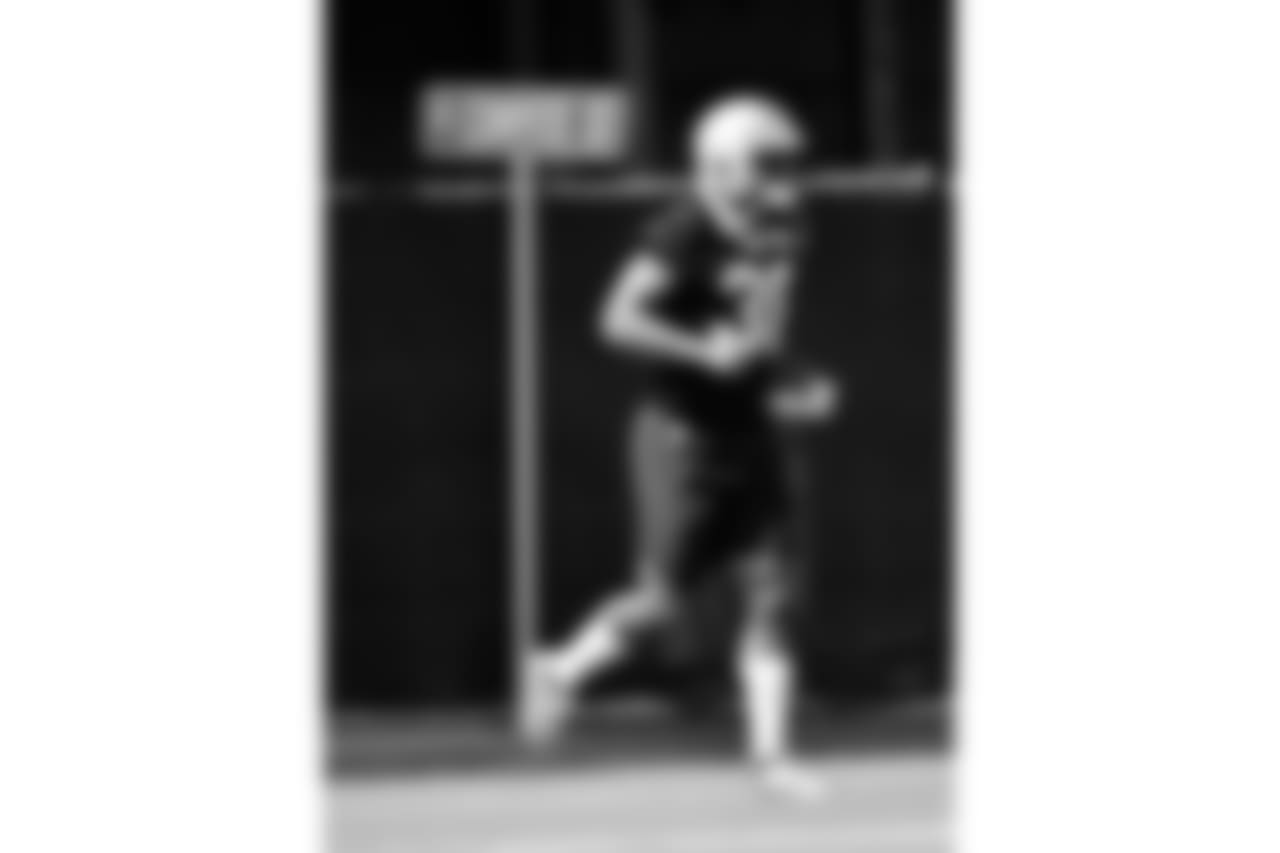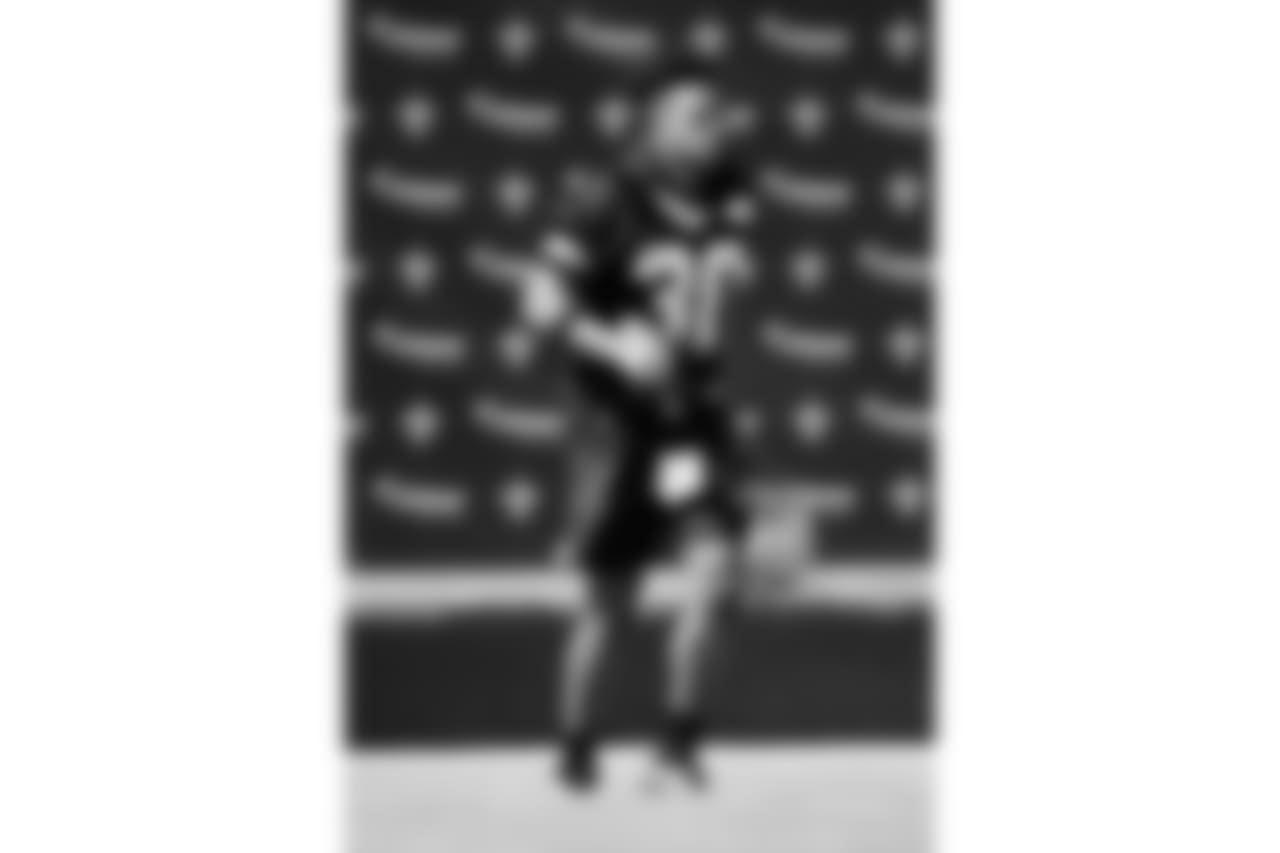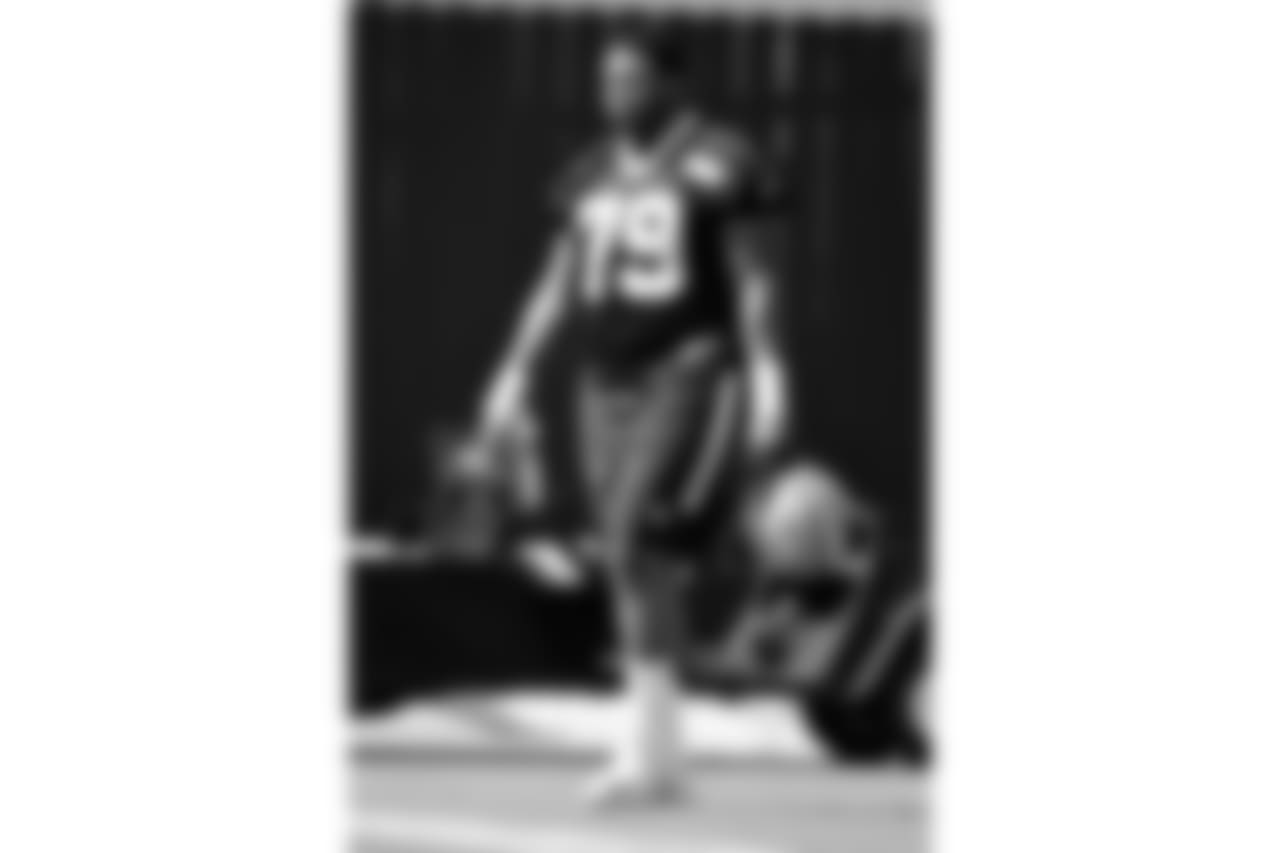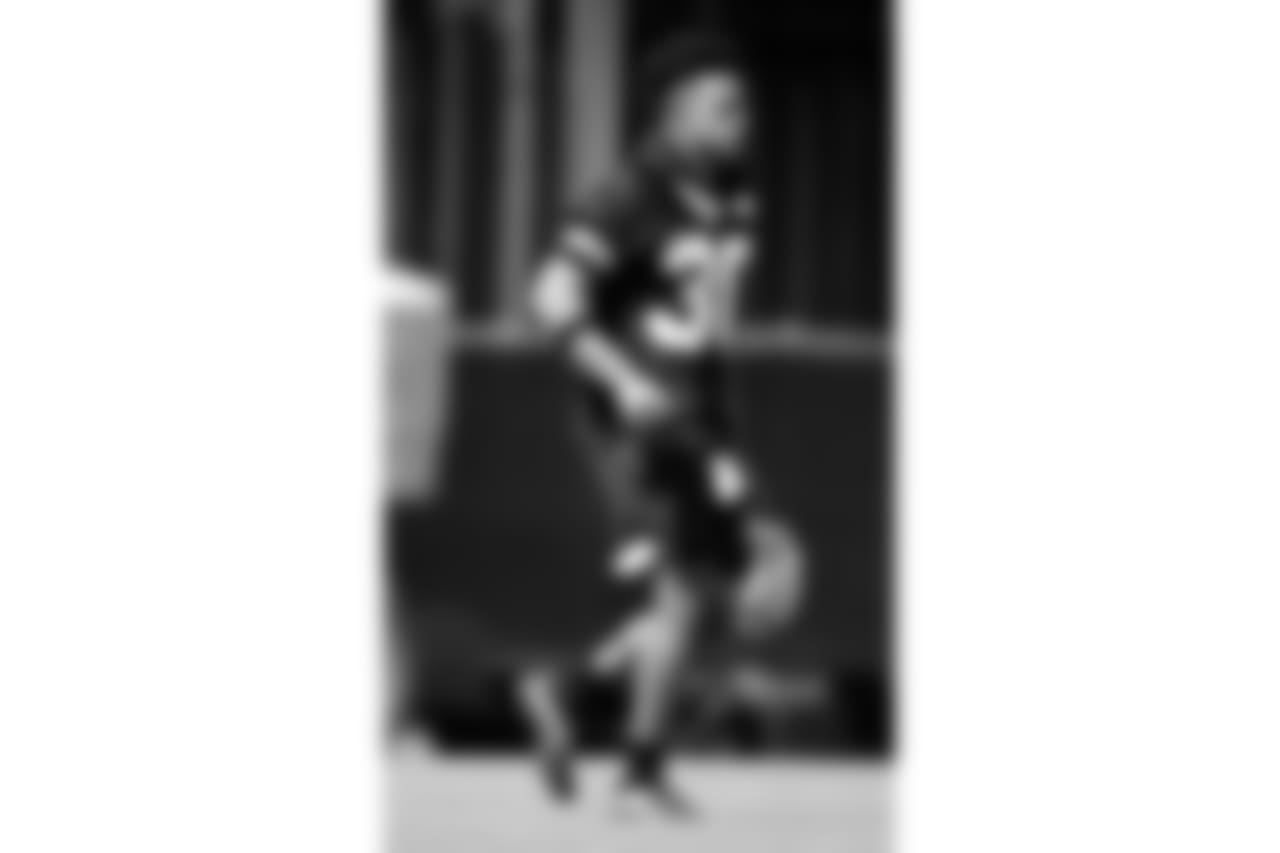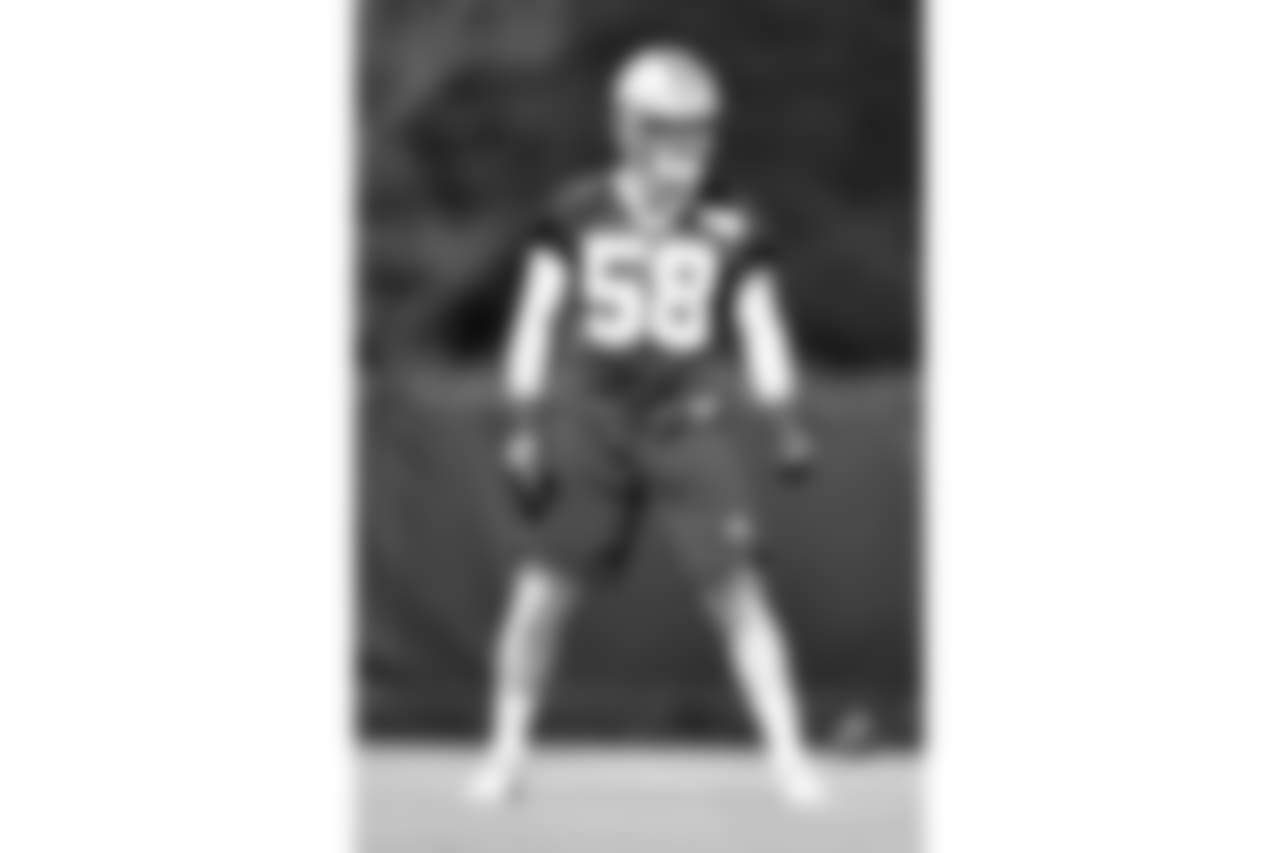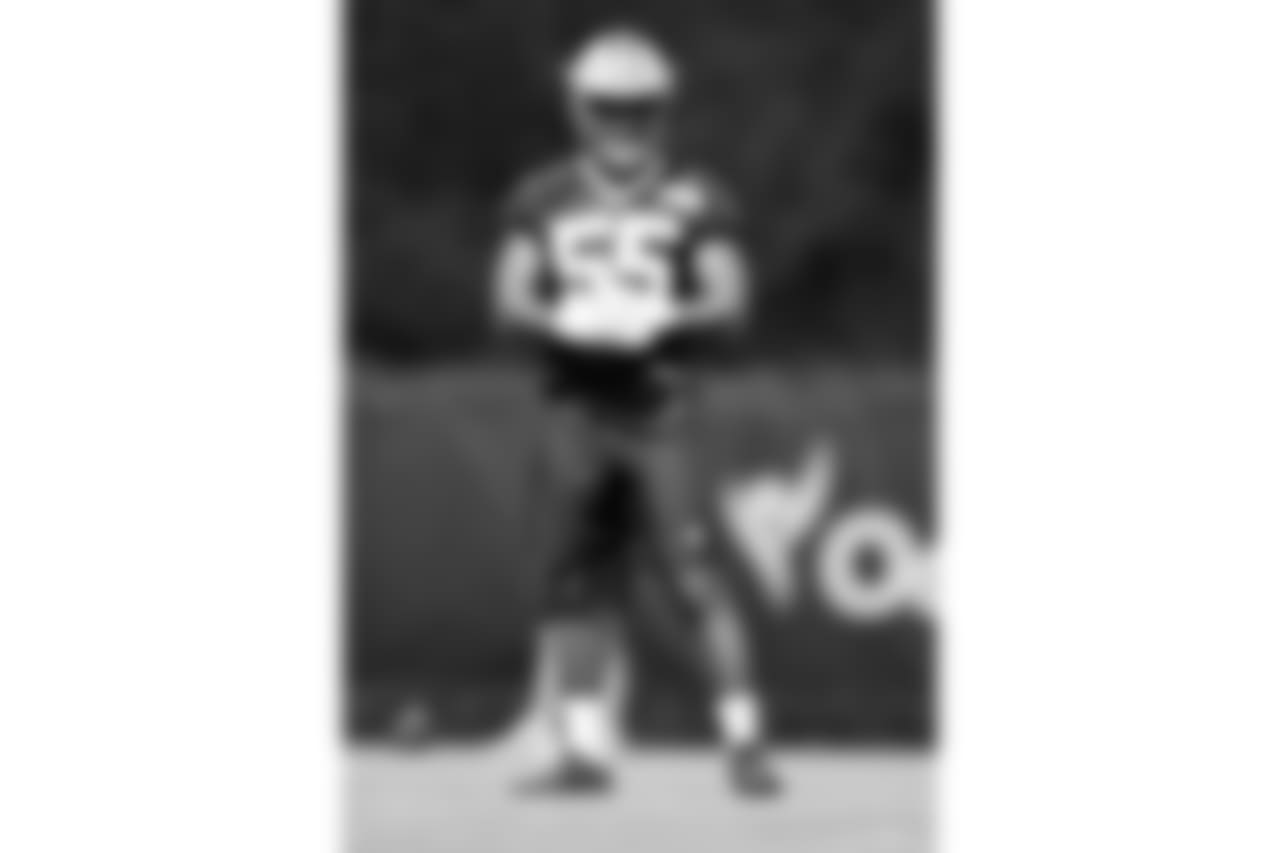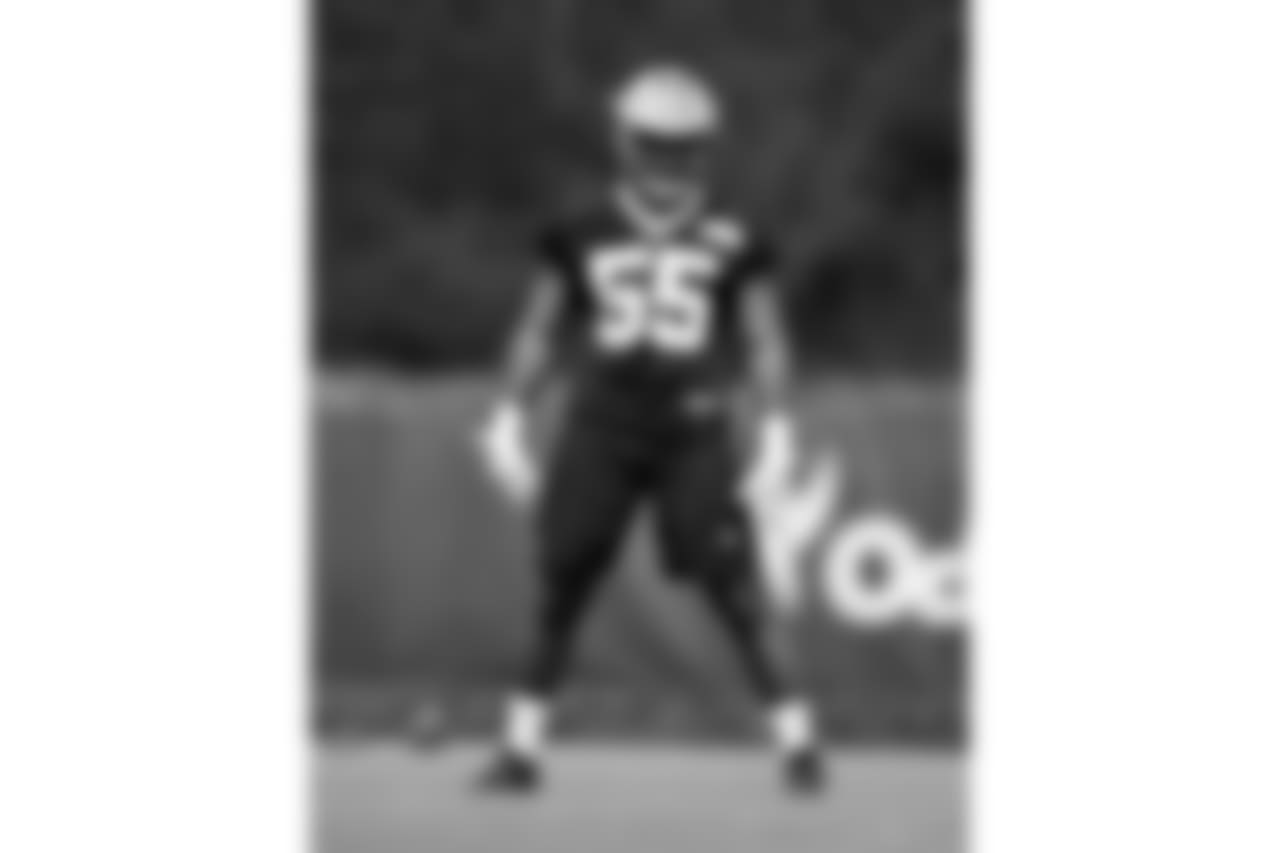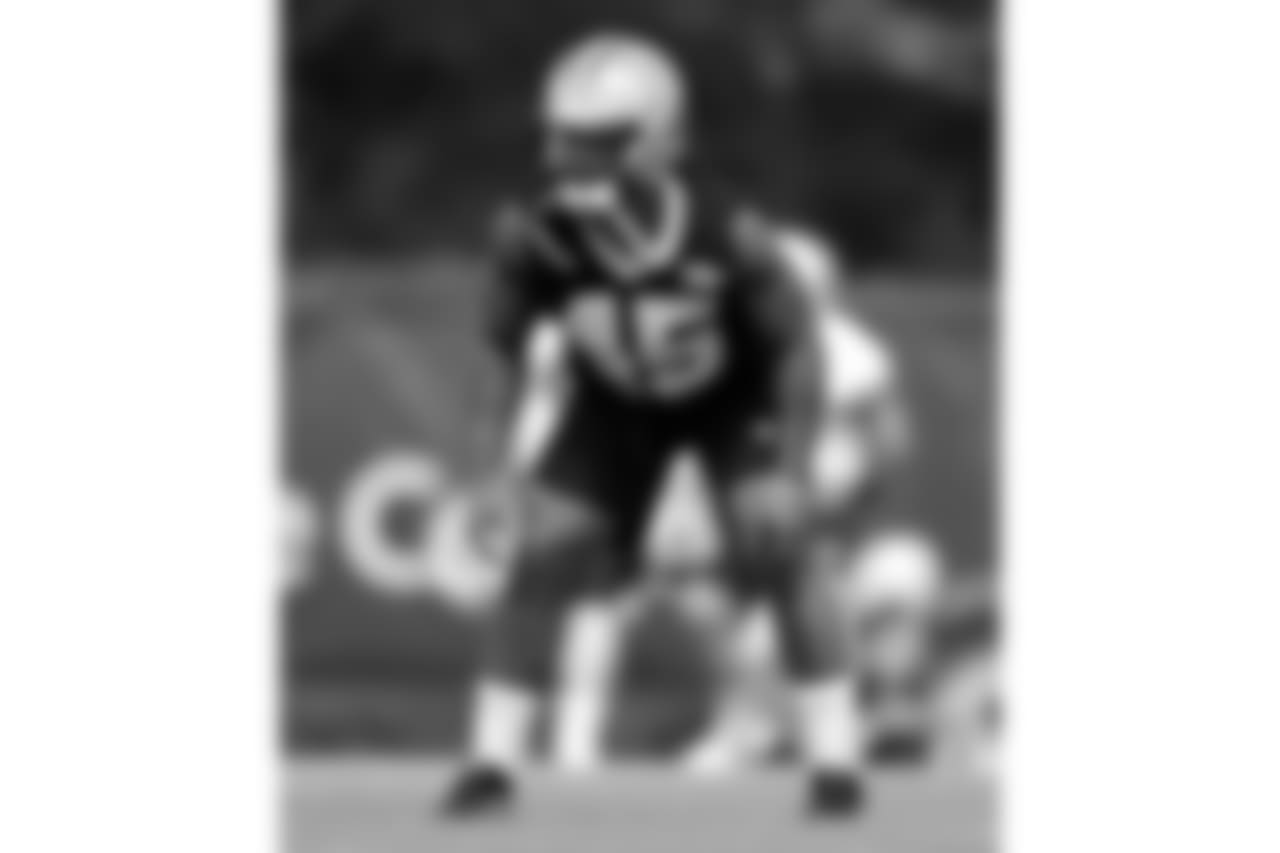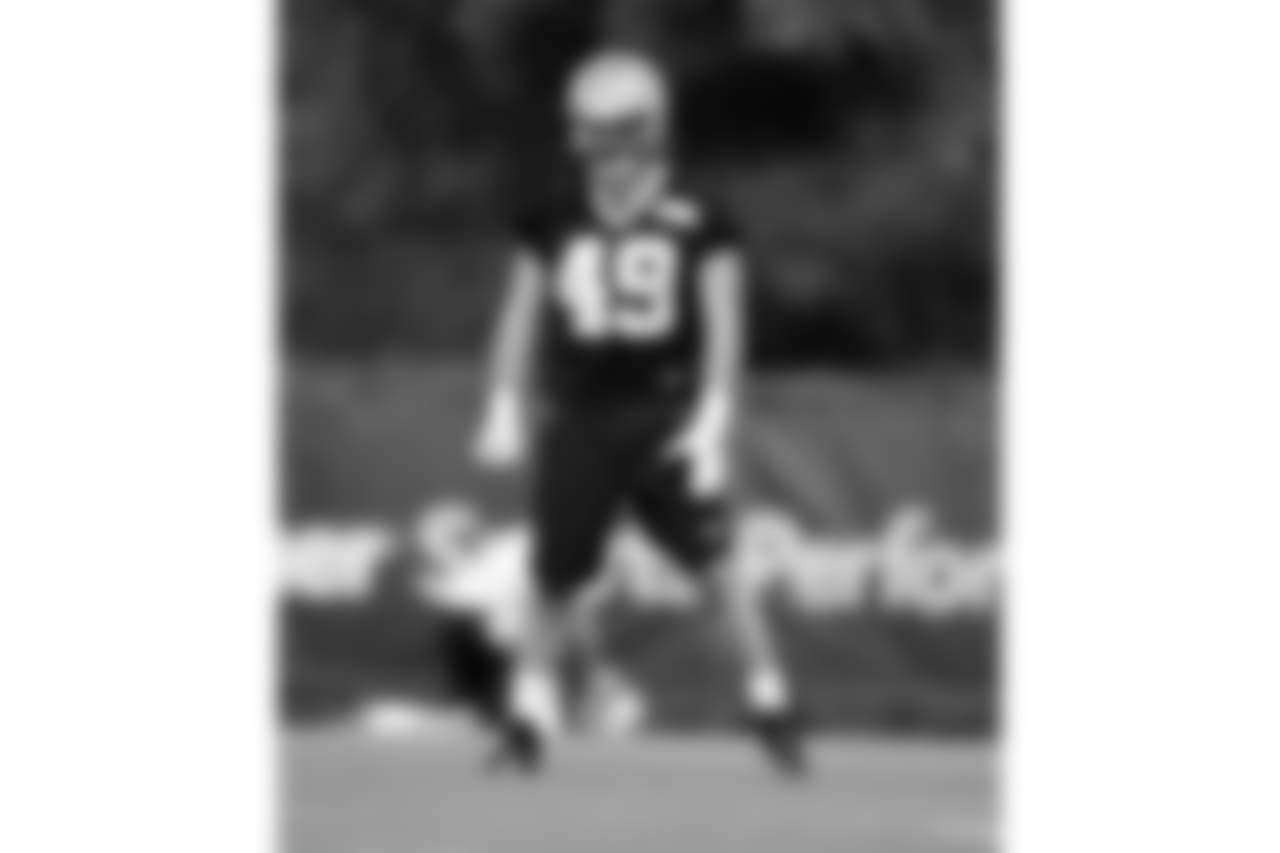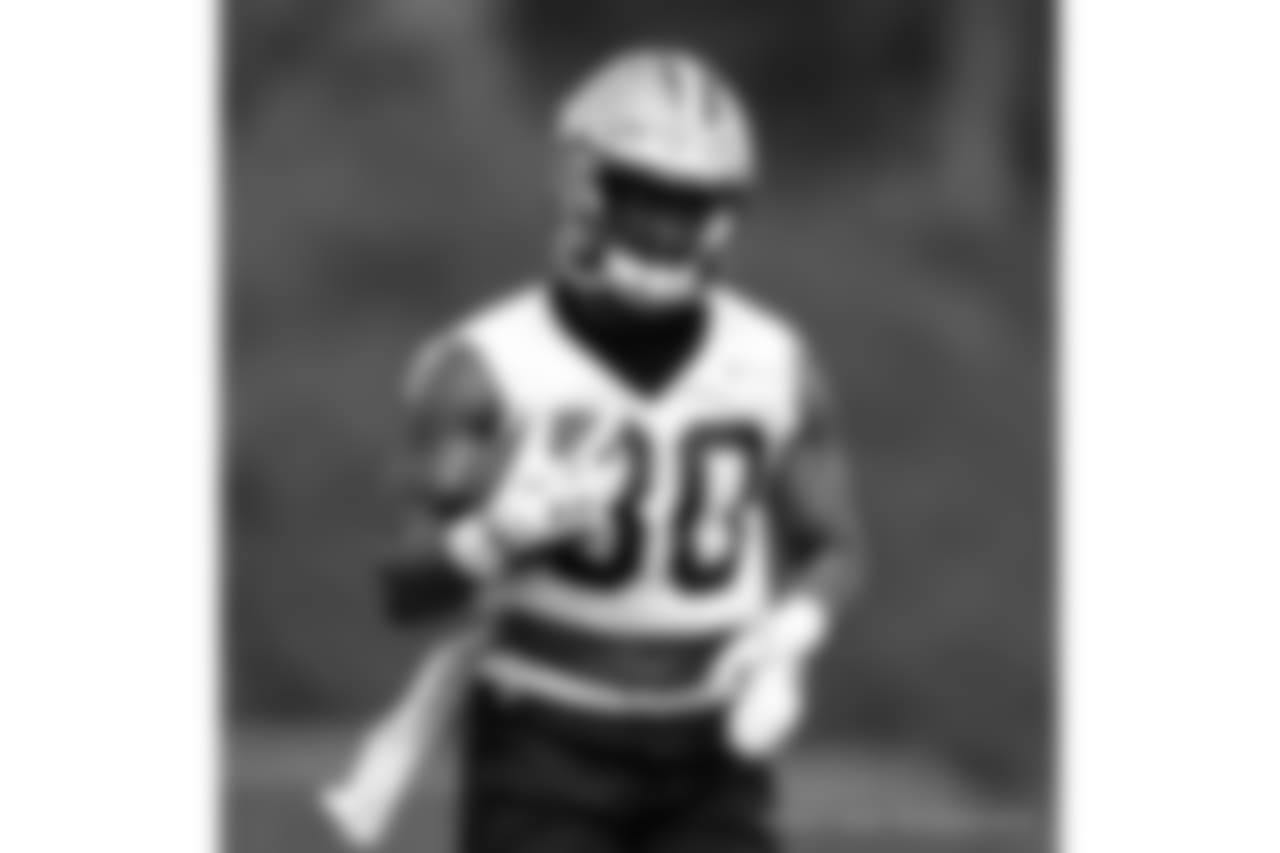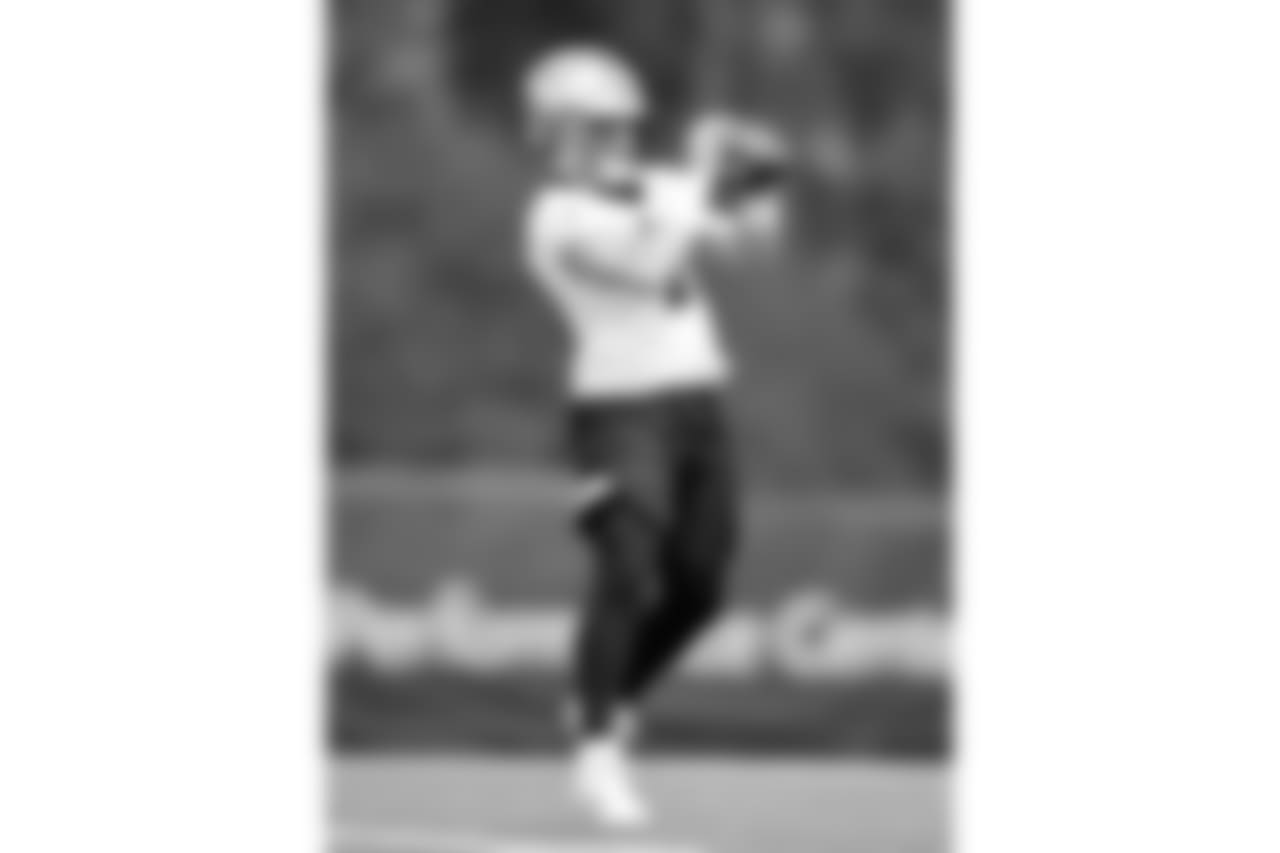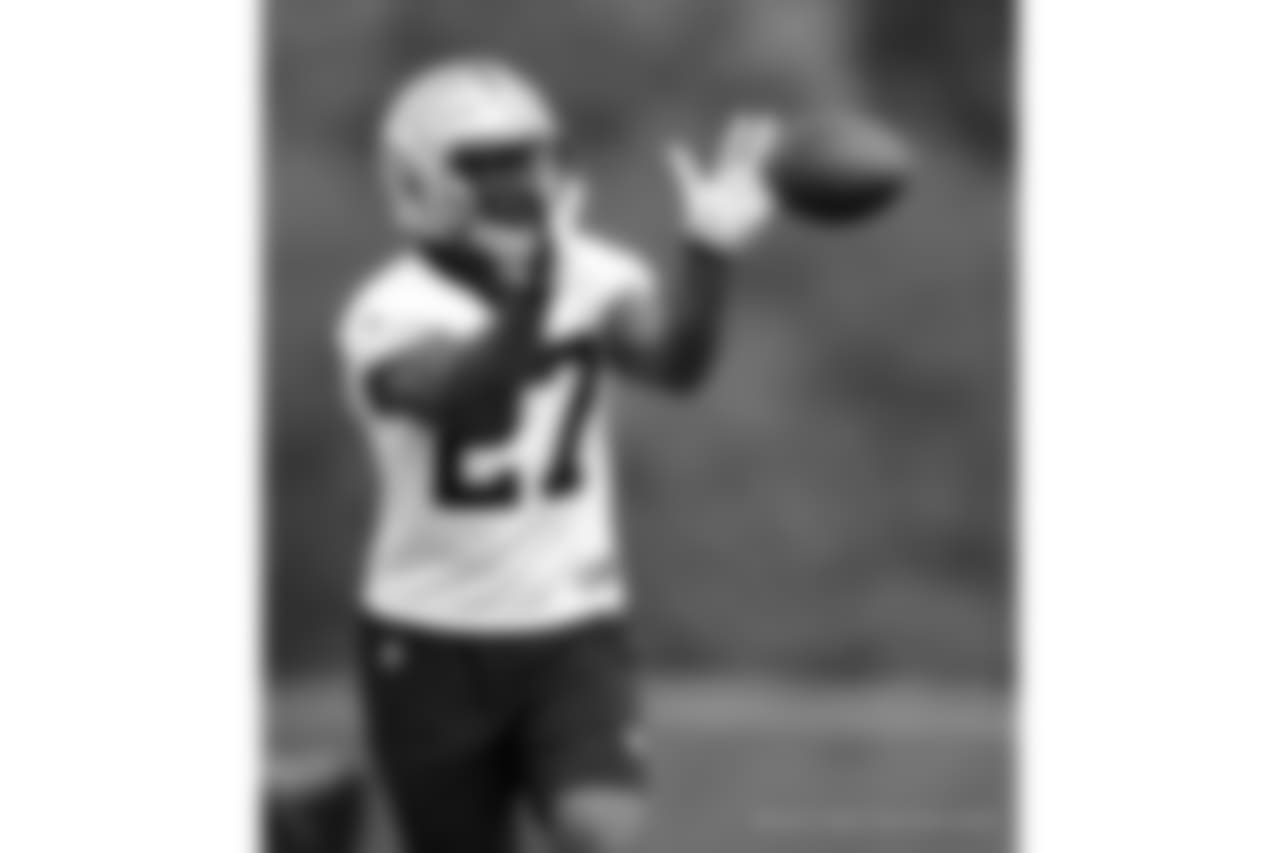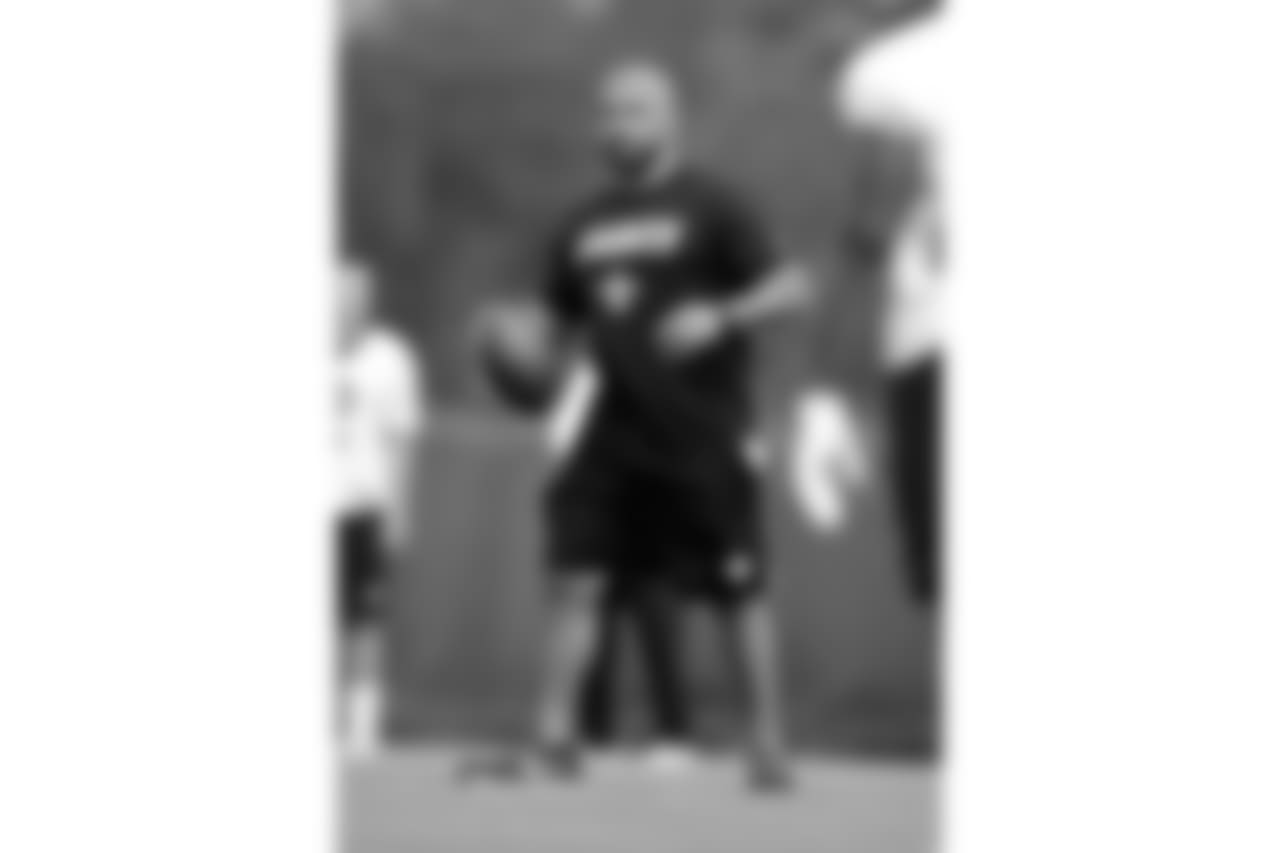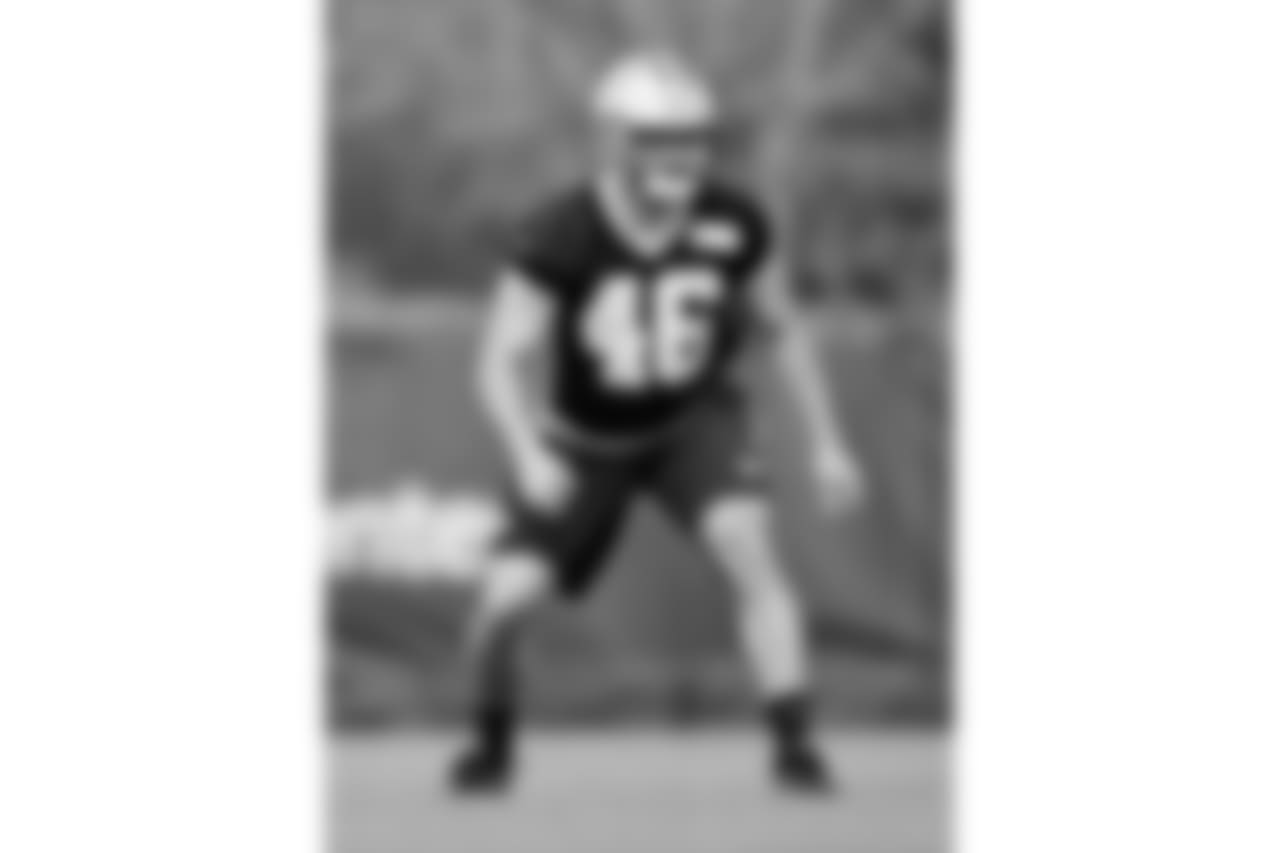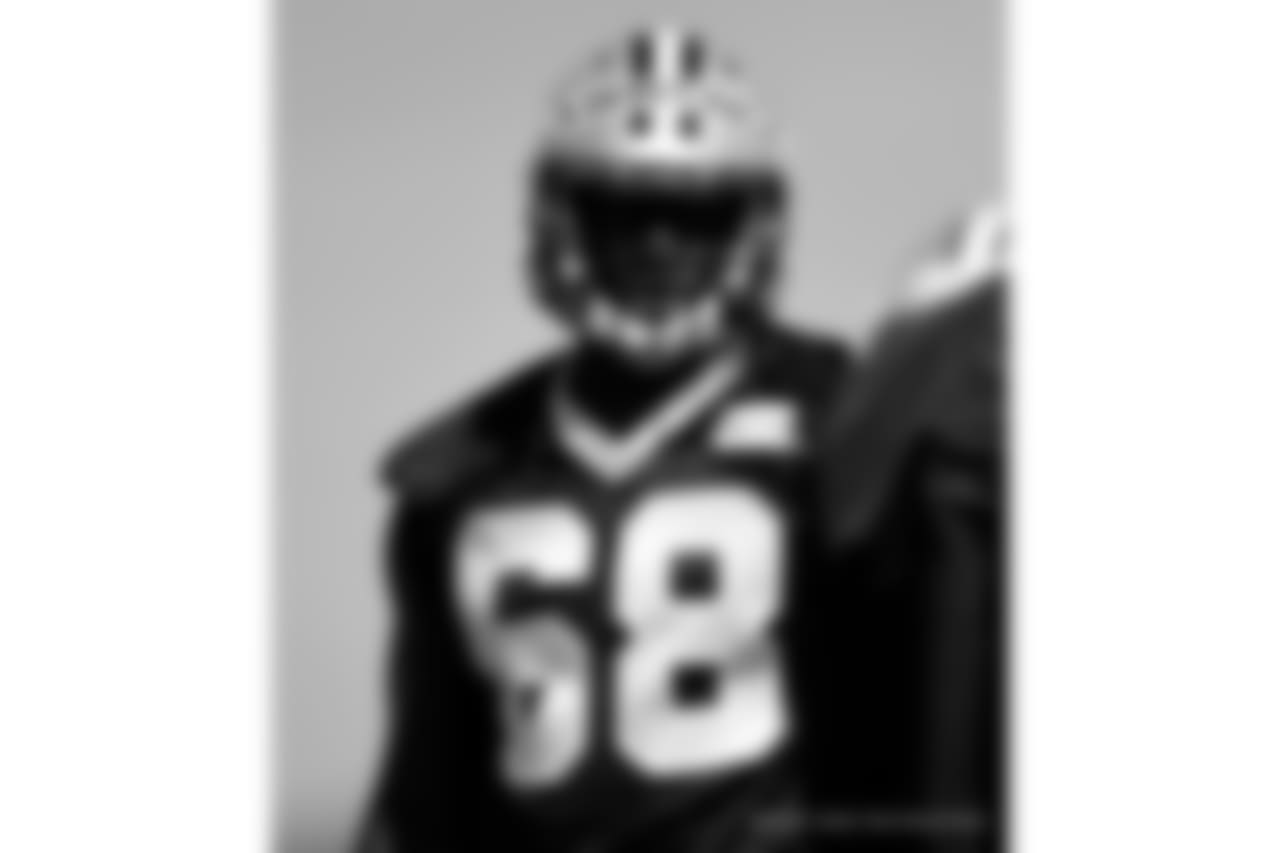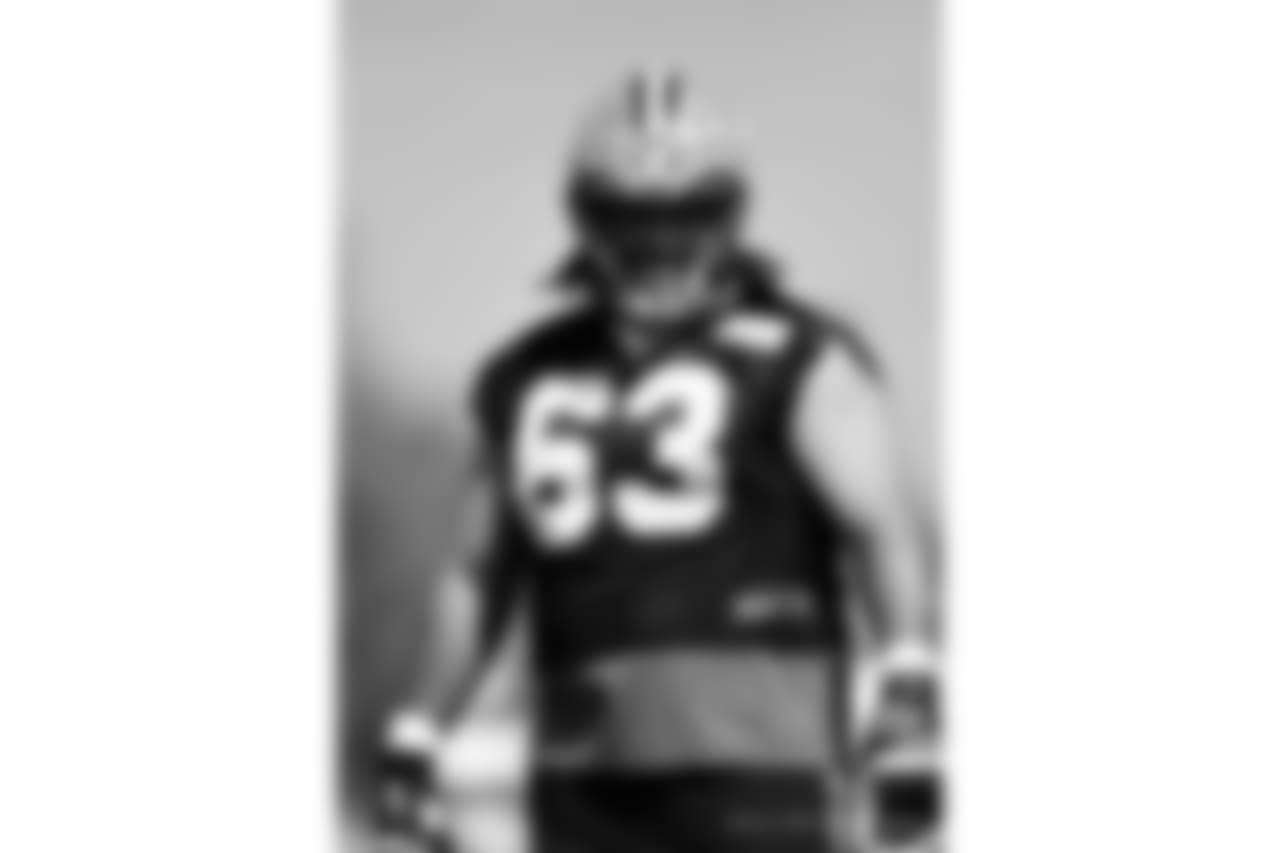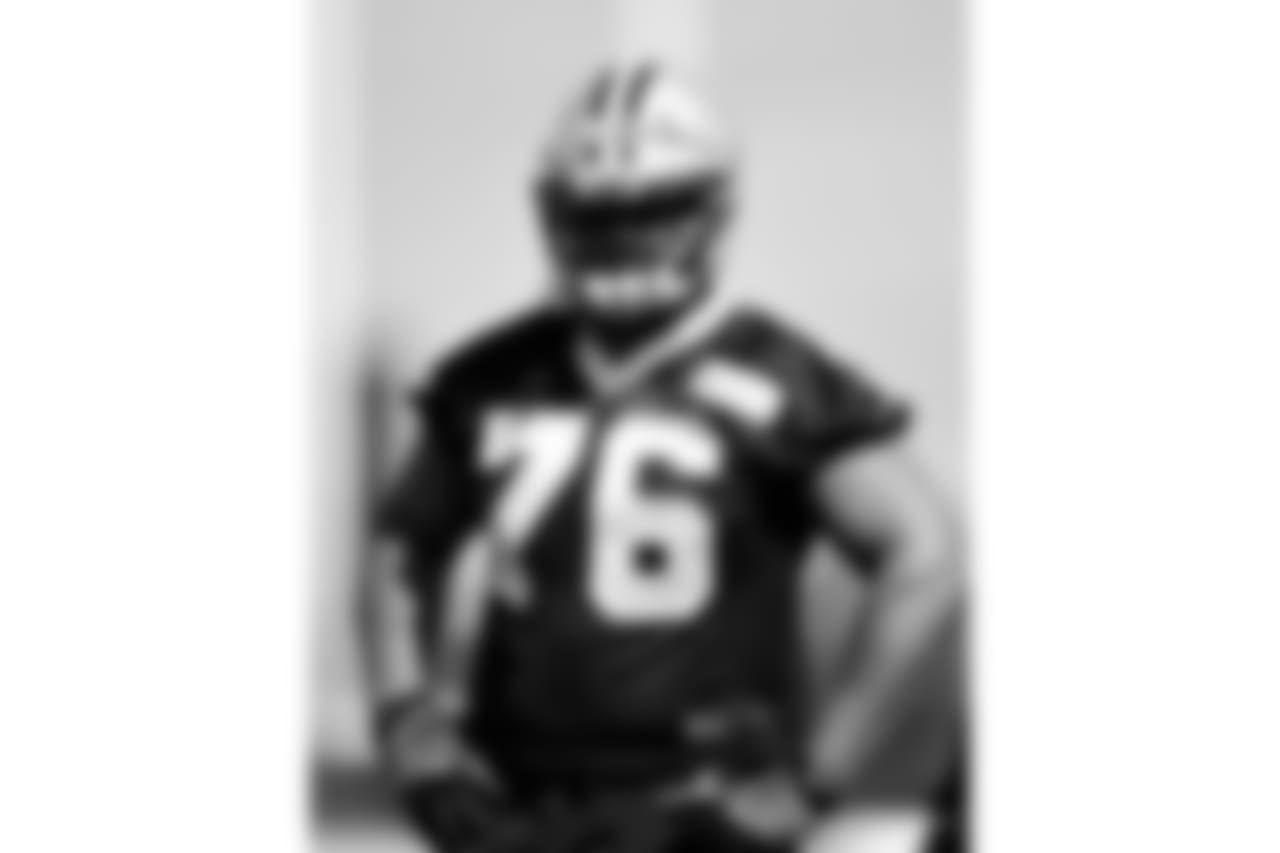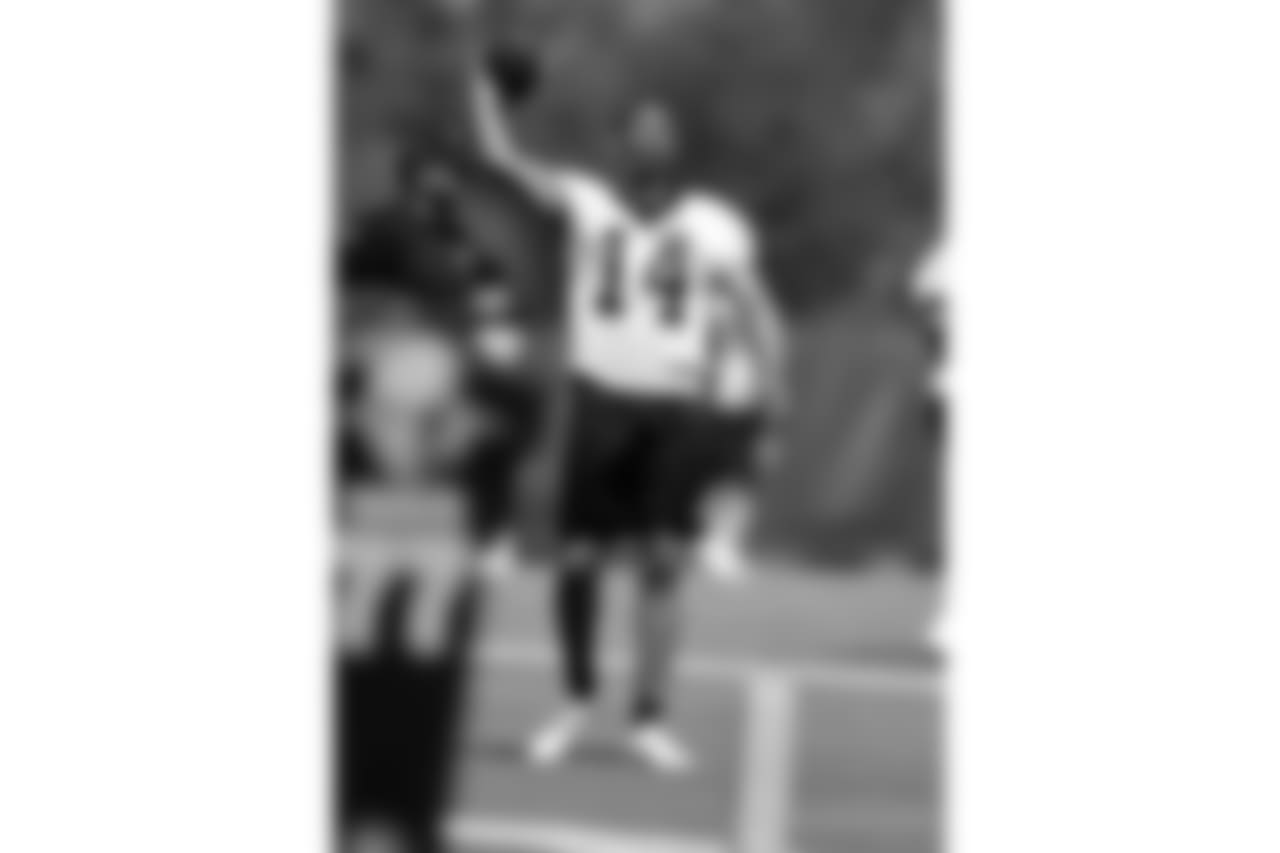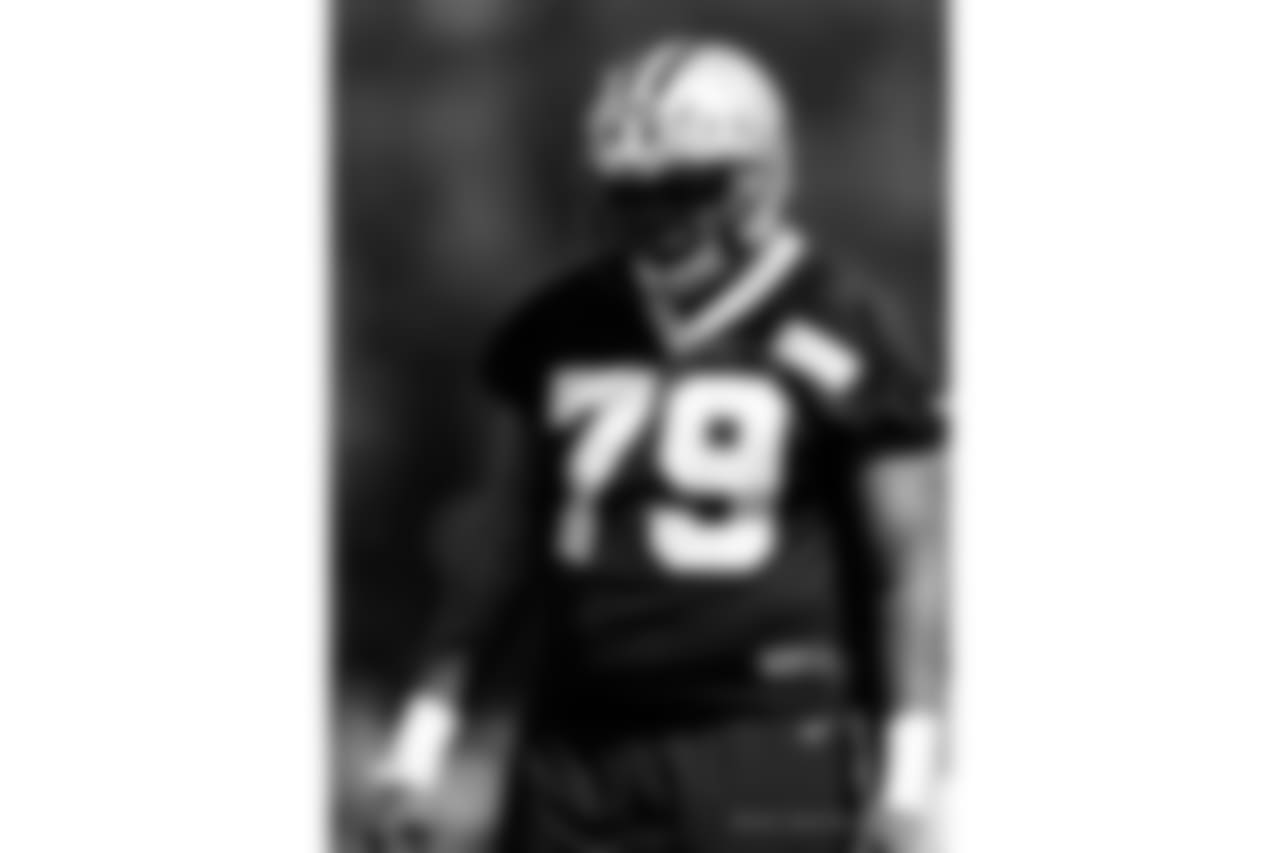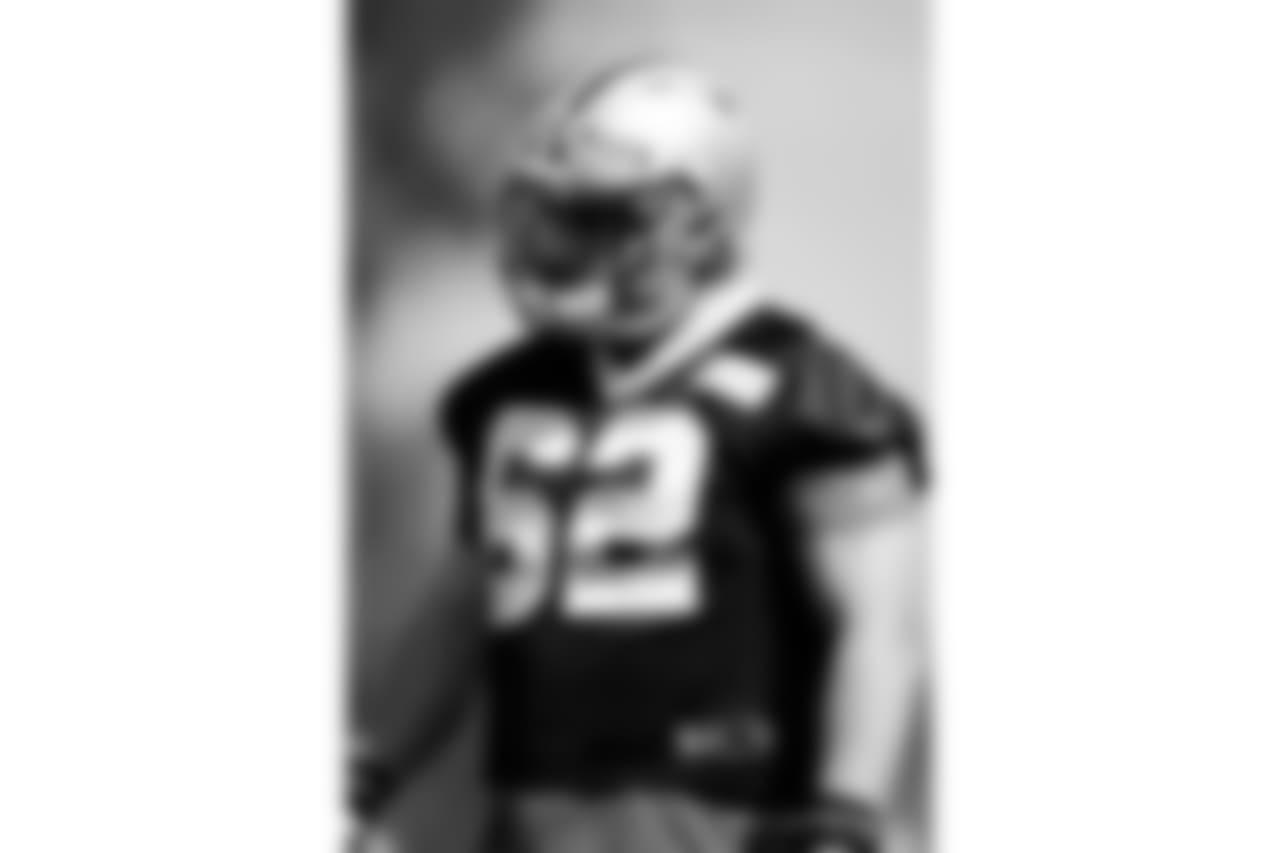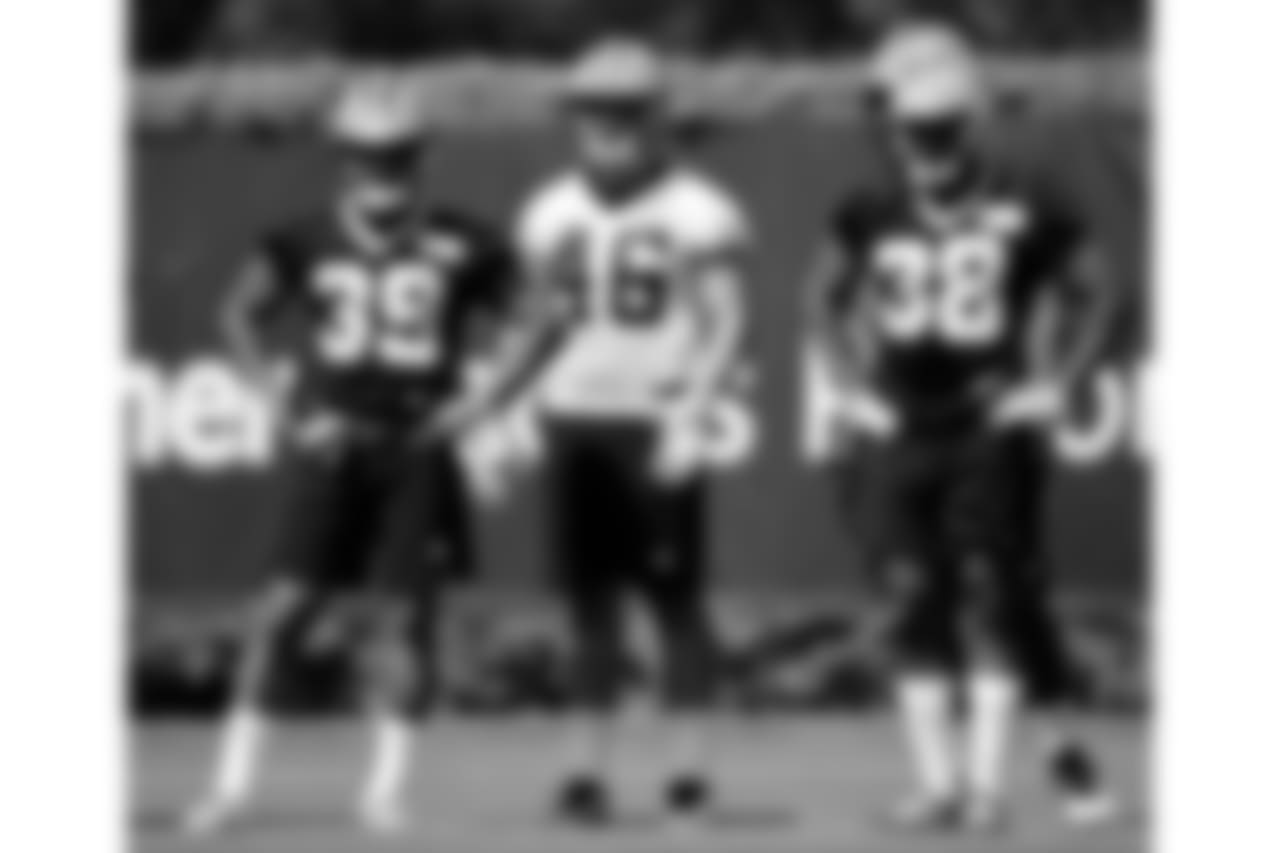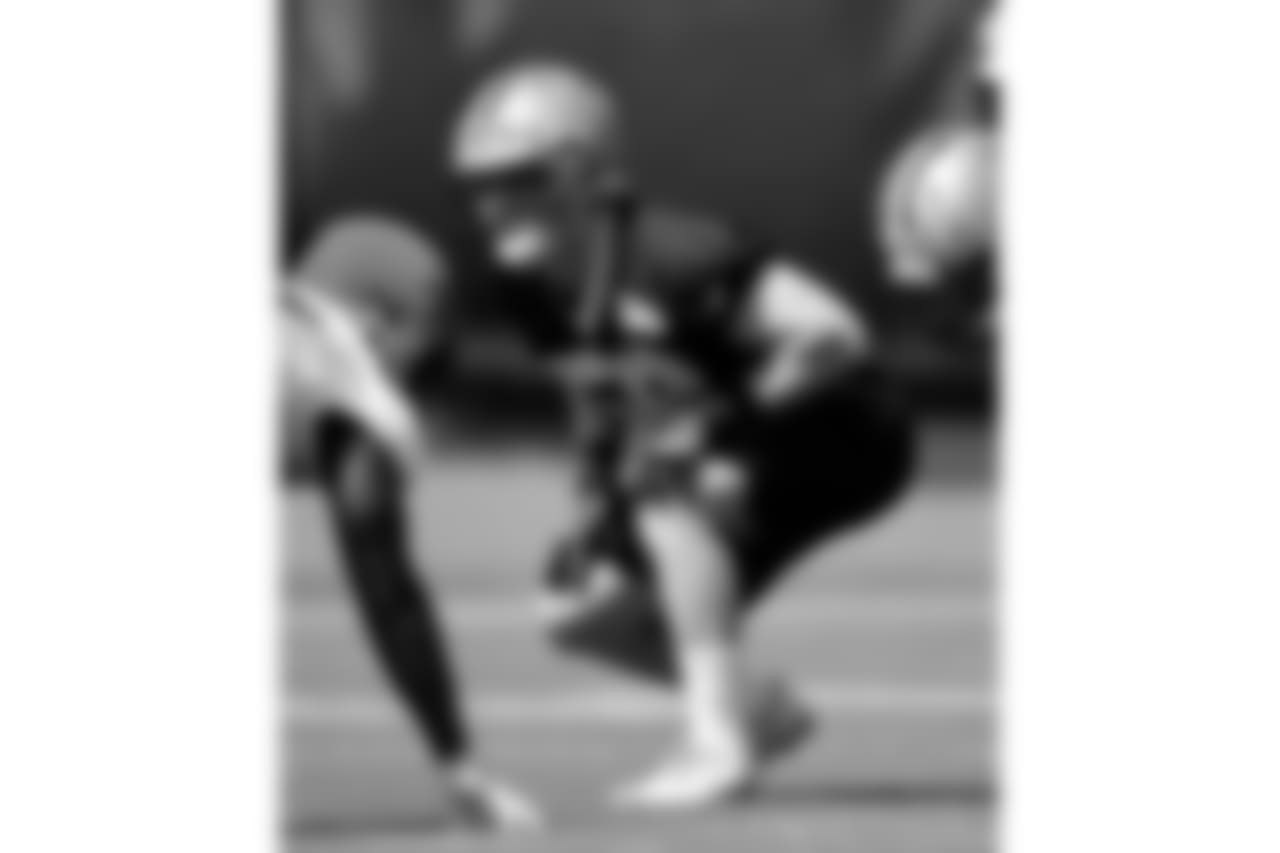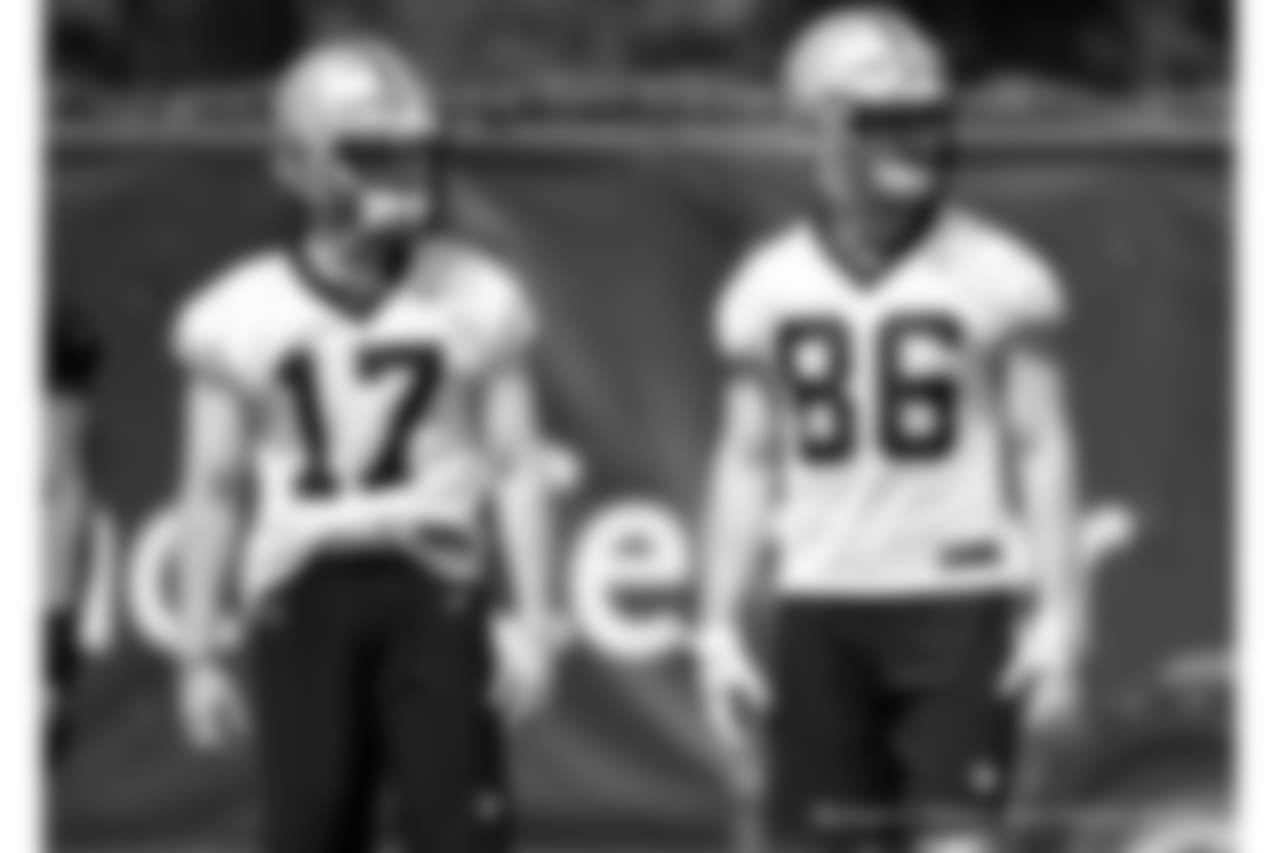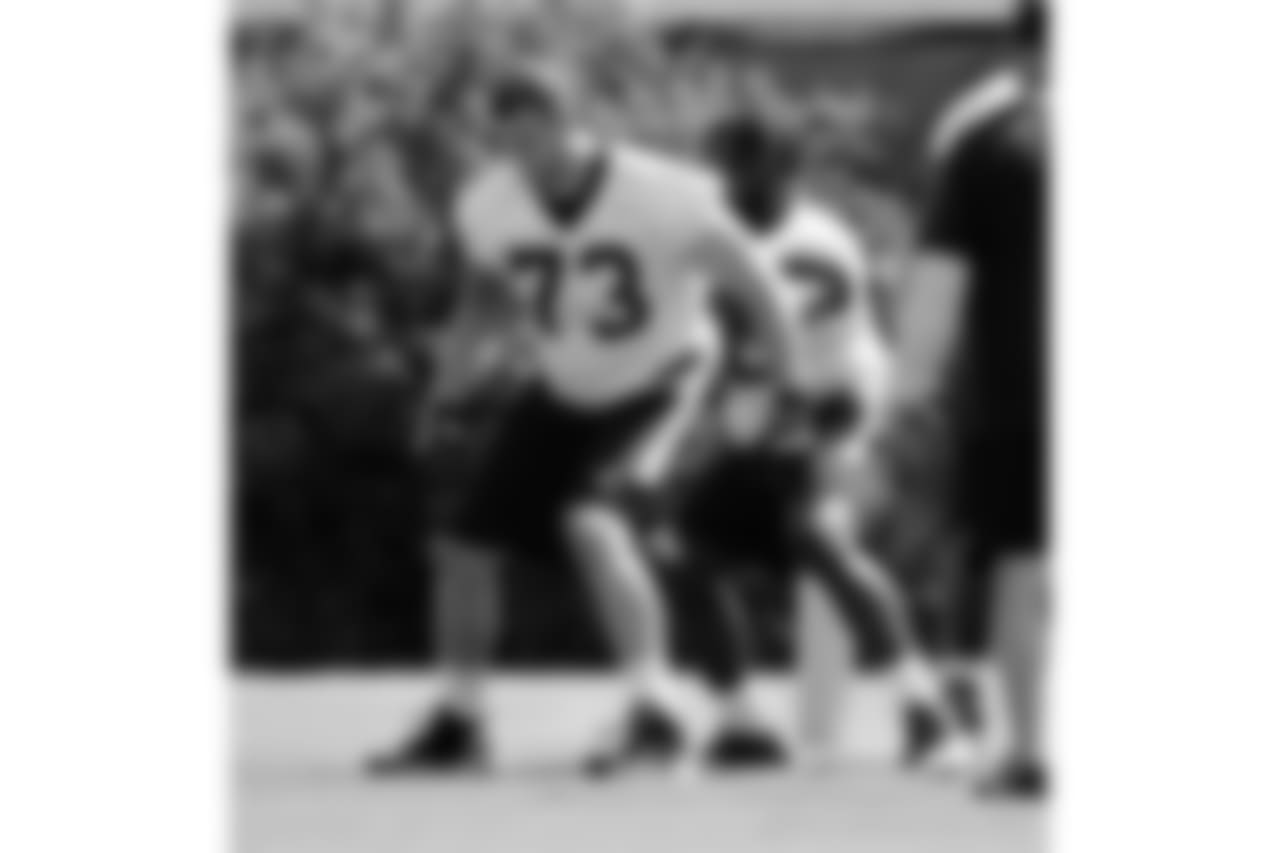 Michael C. Hebert/New Orleans Saints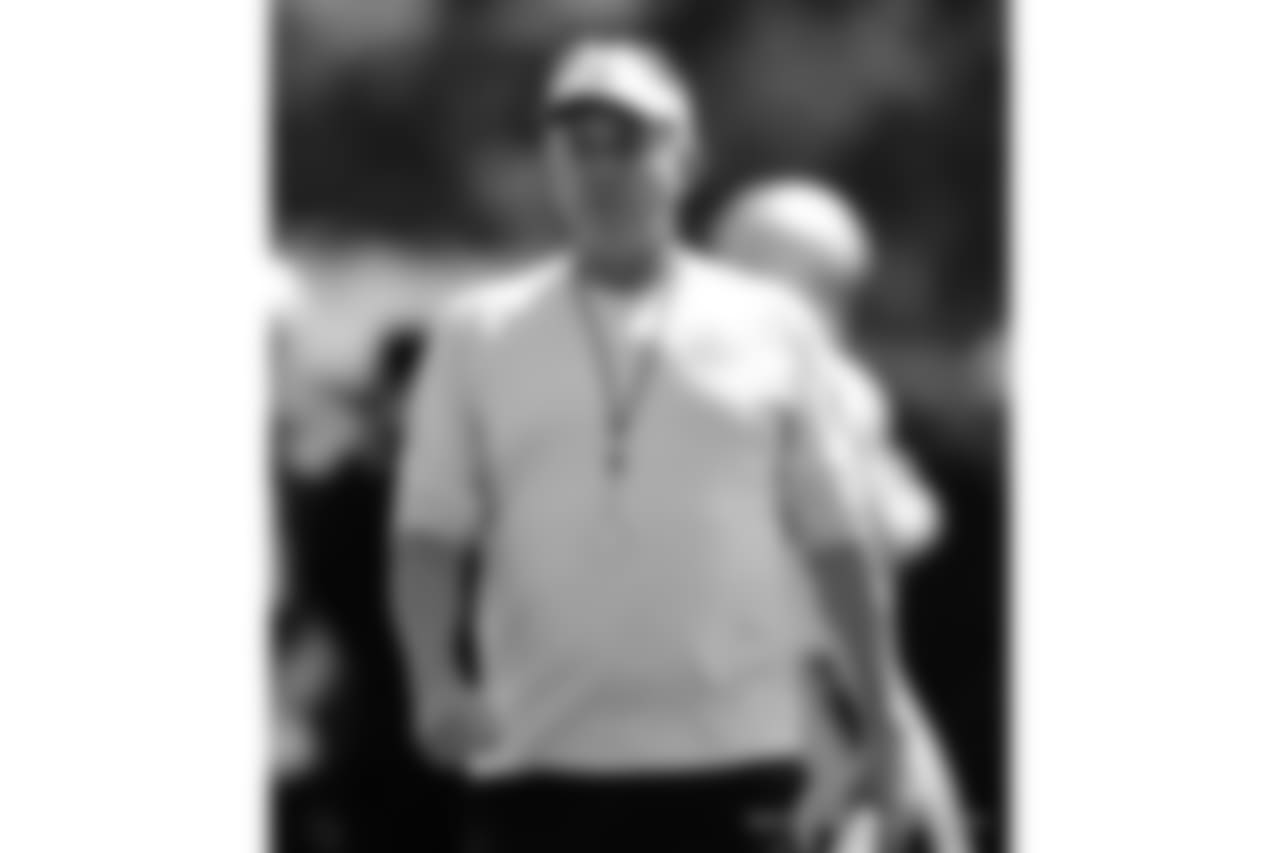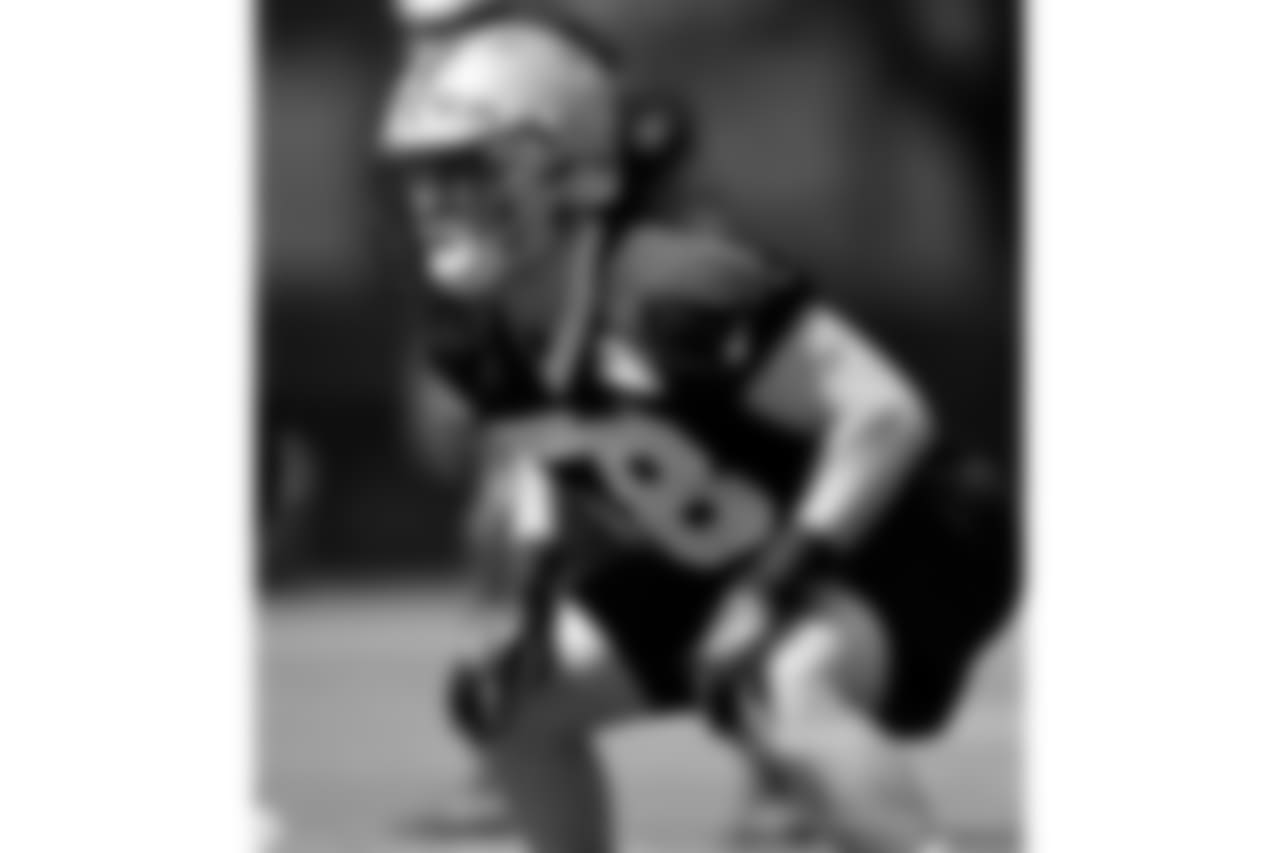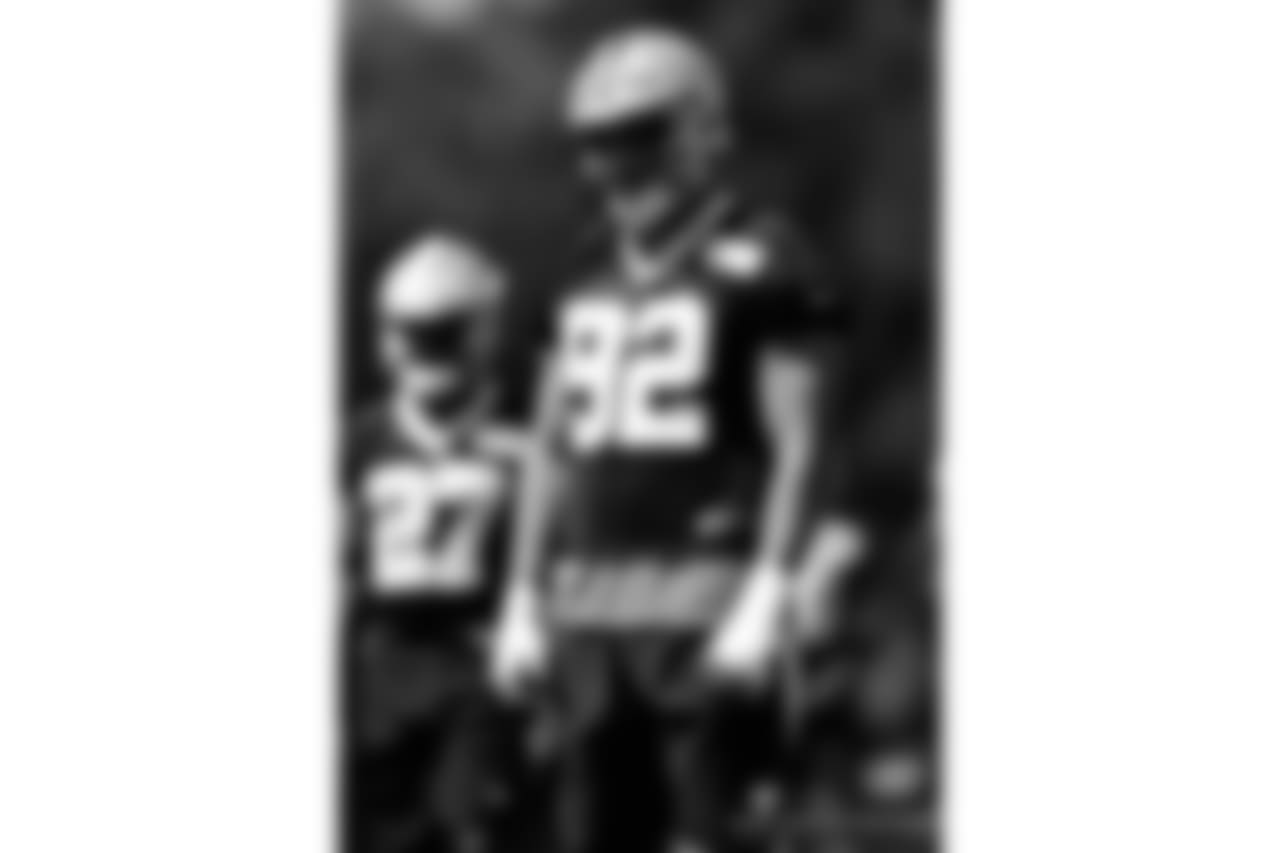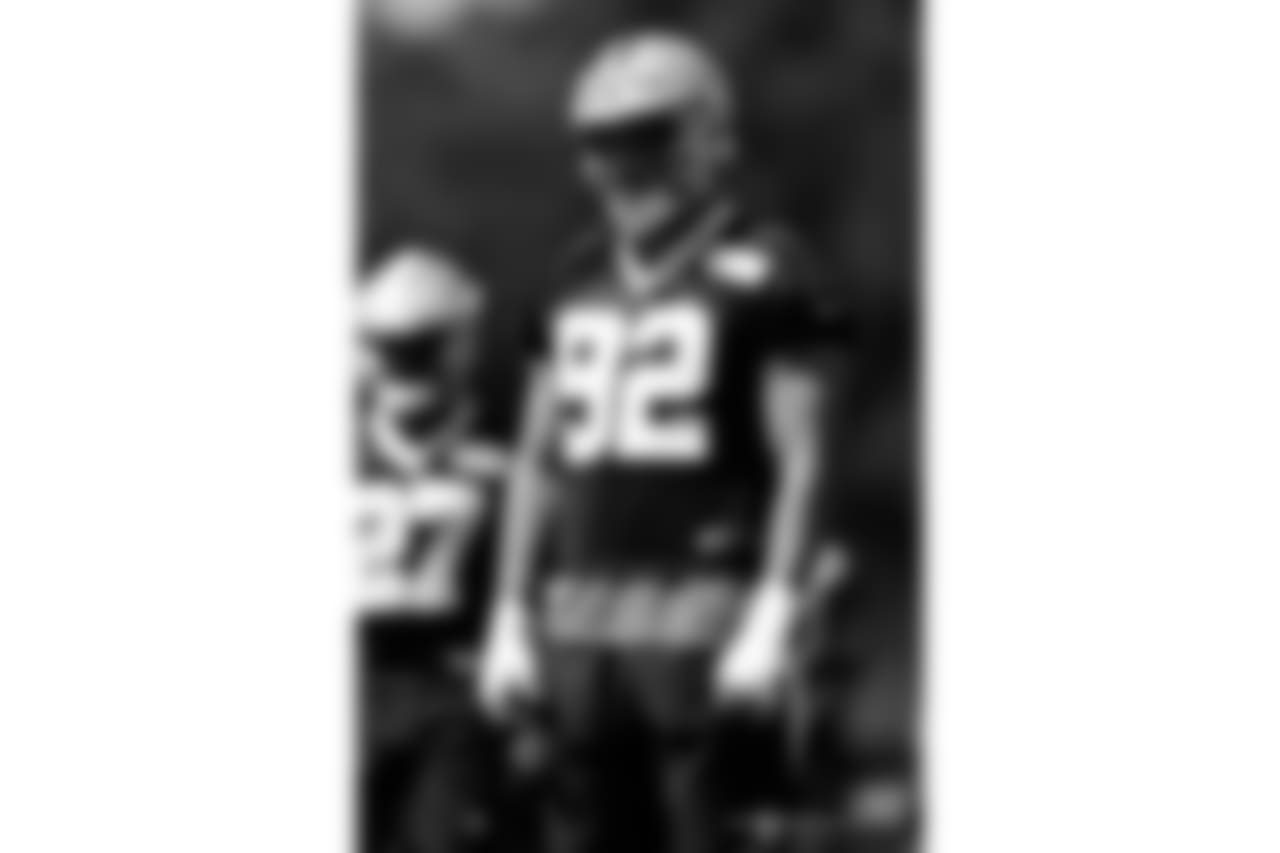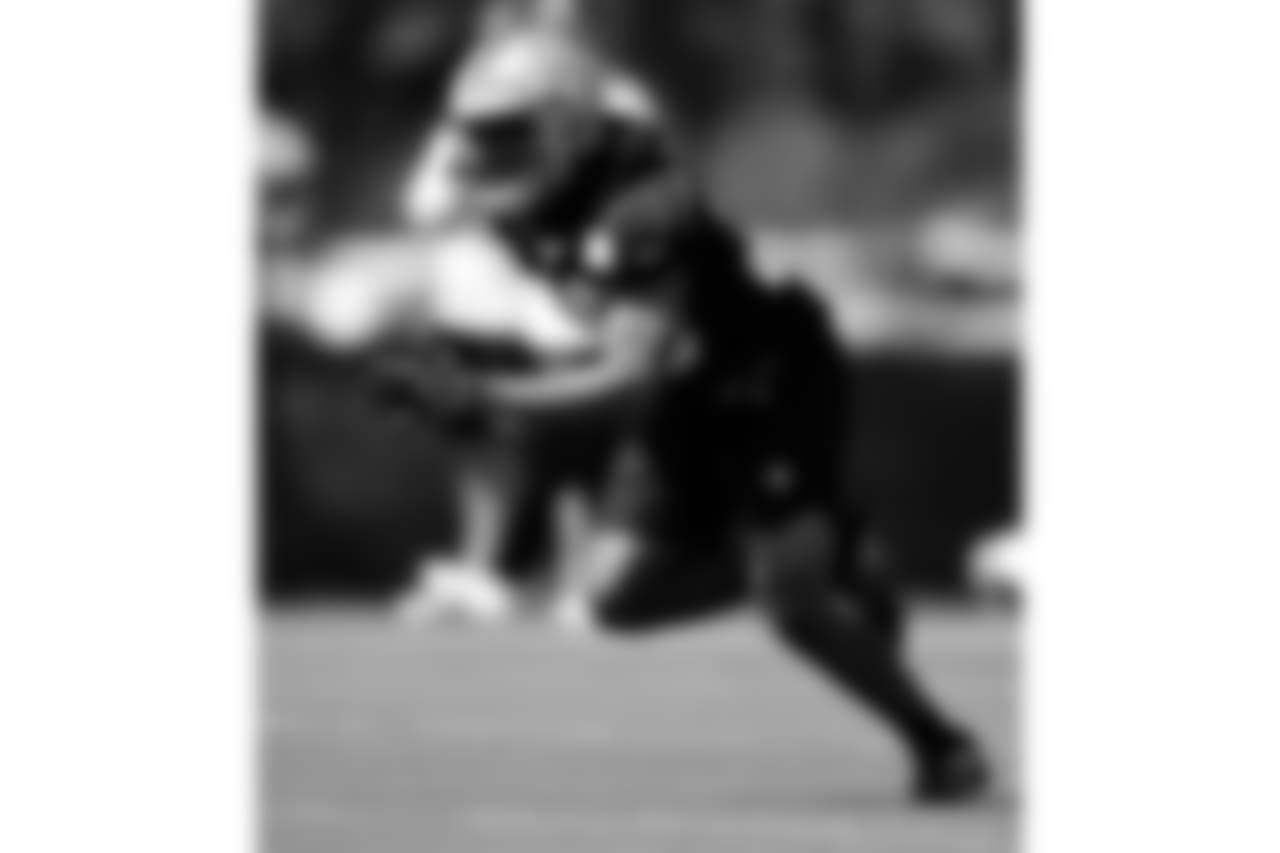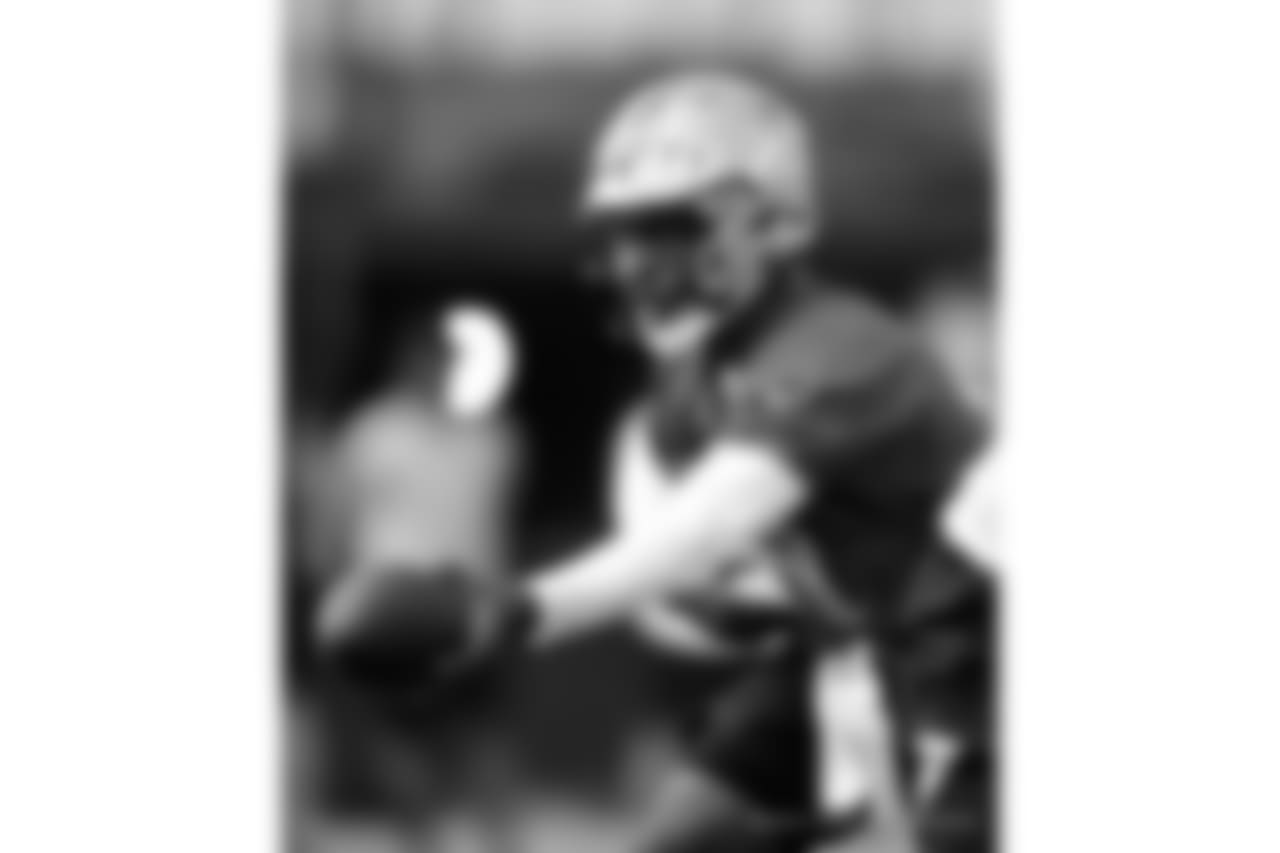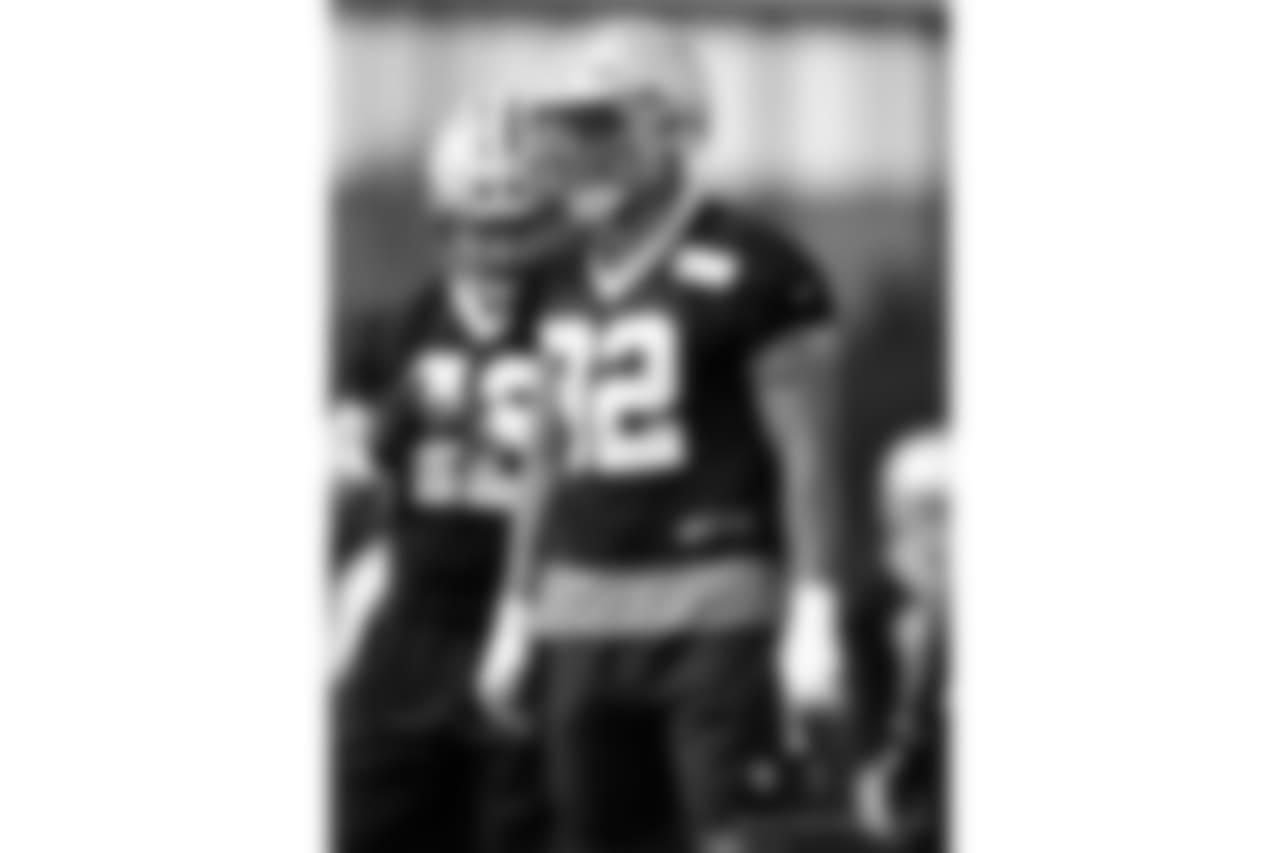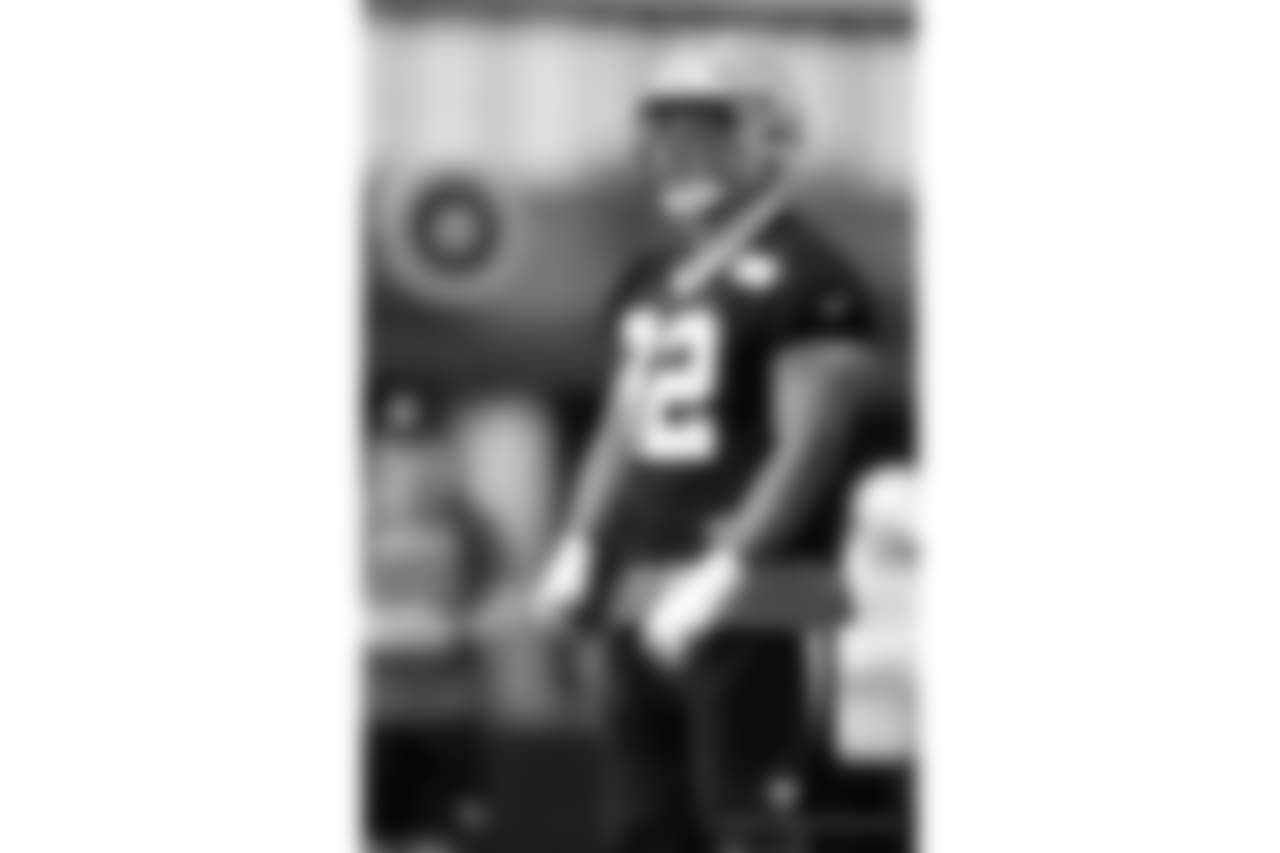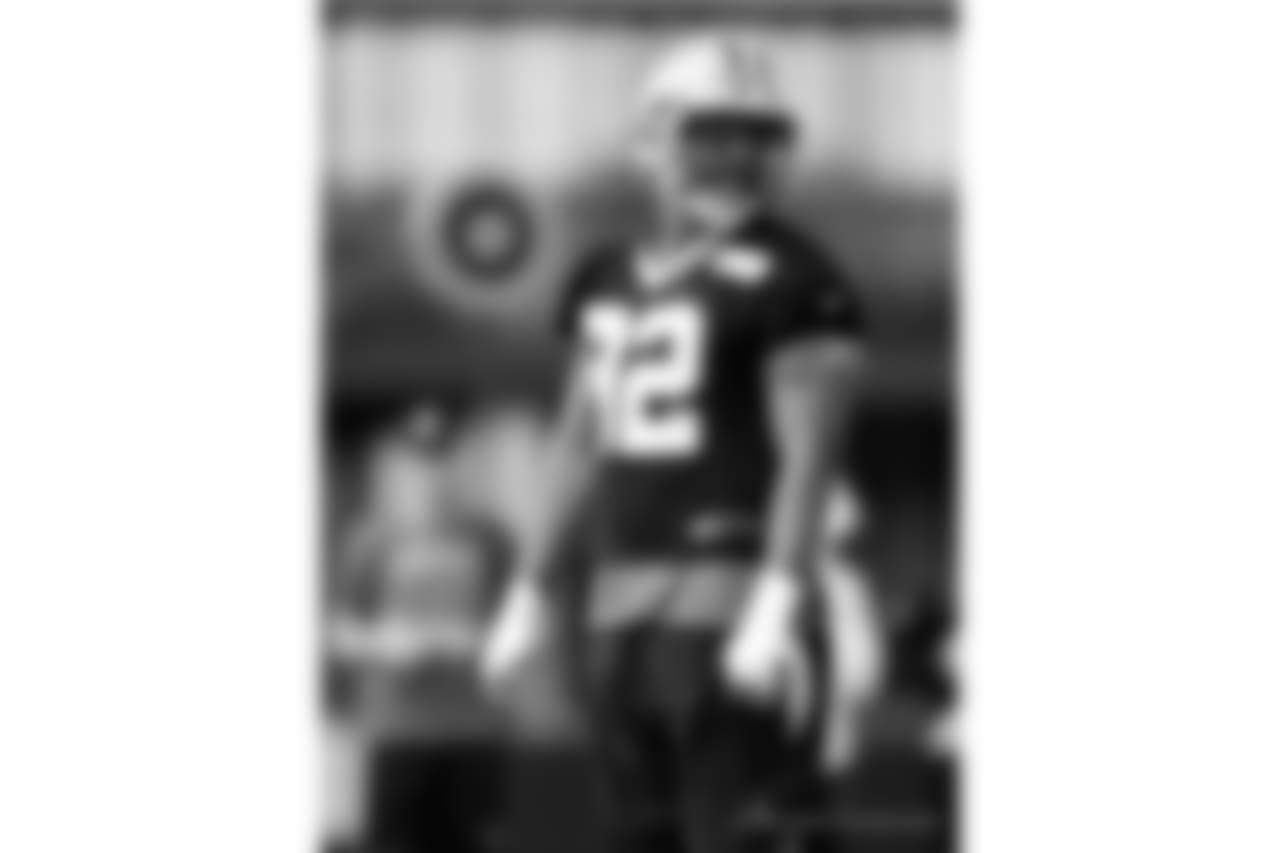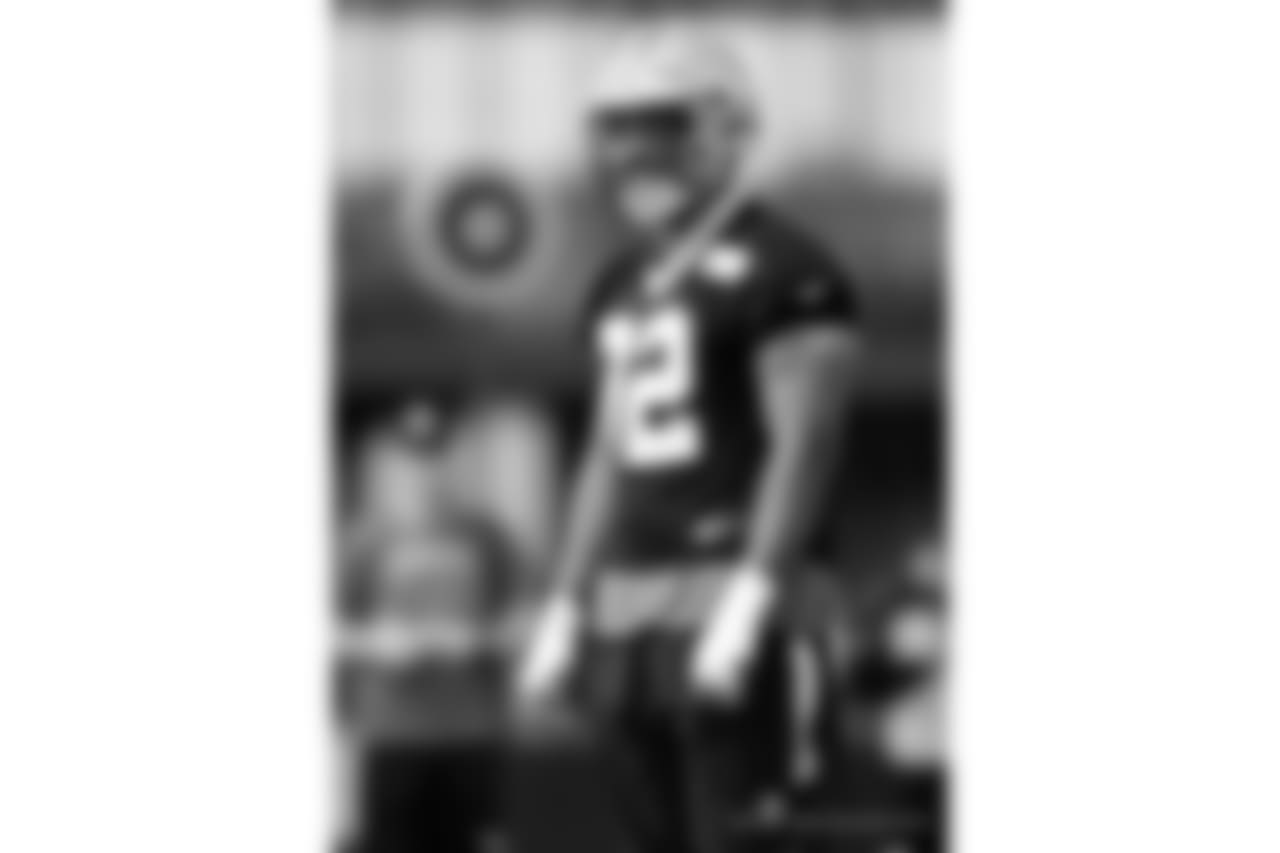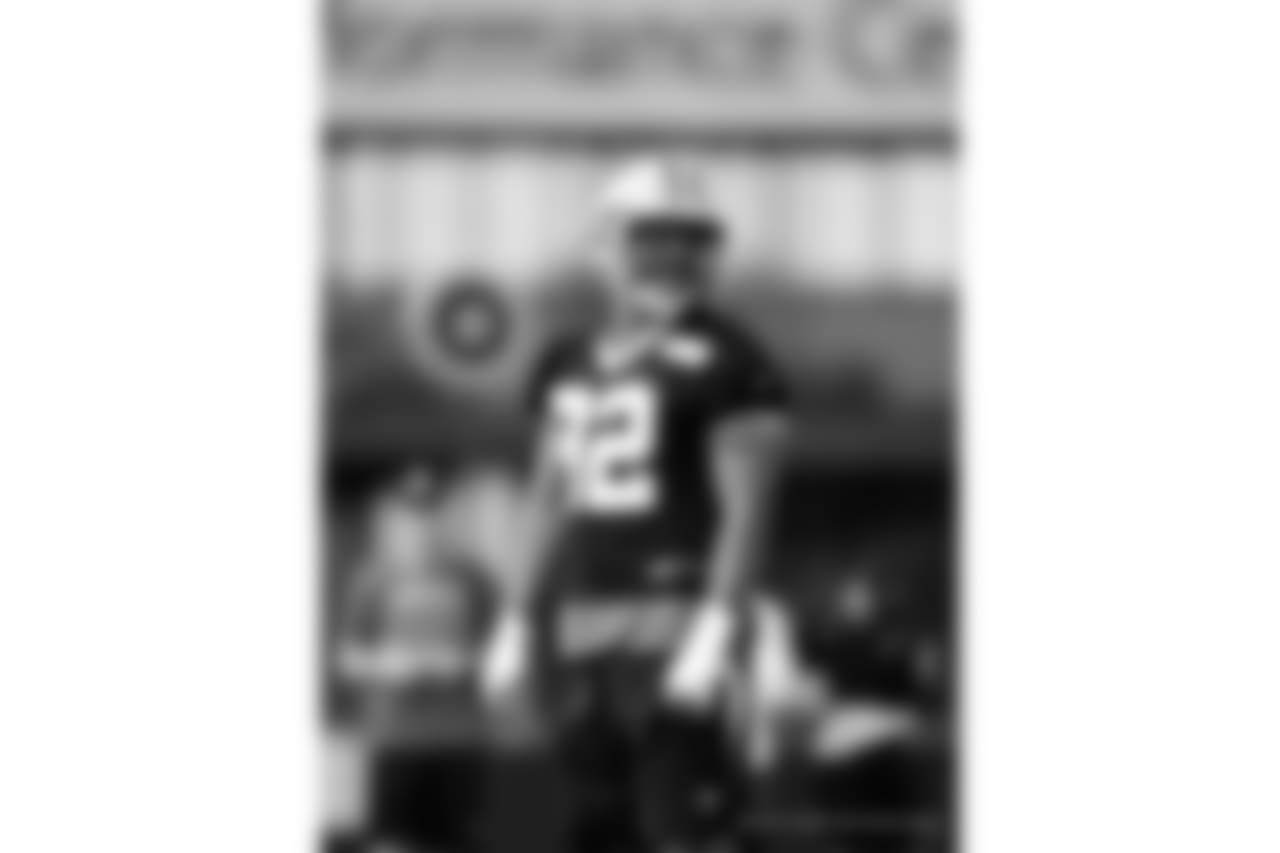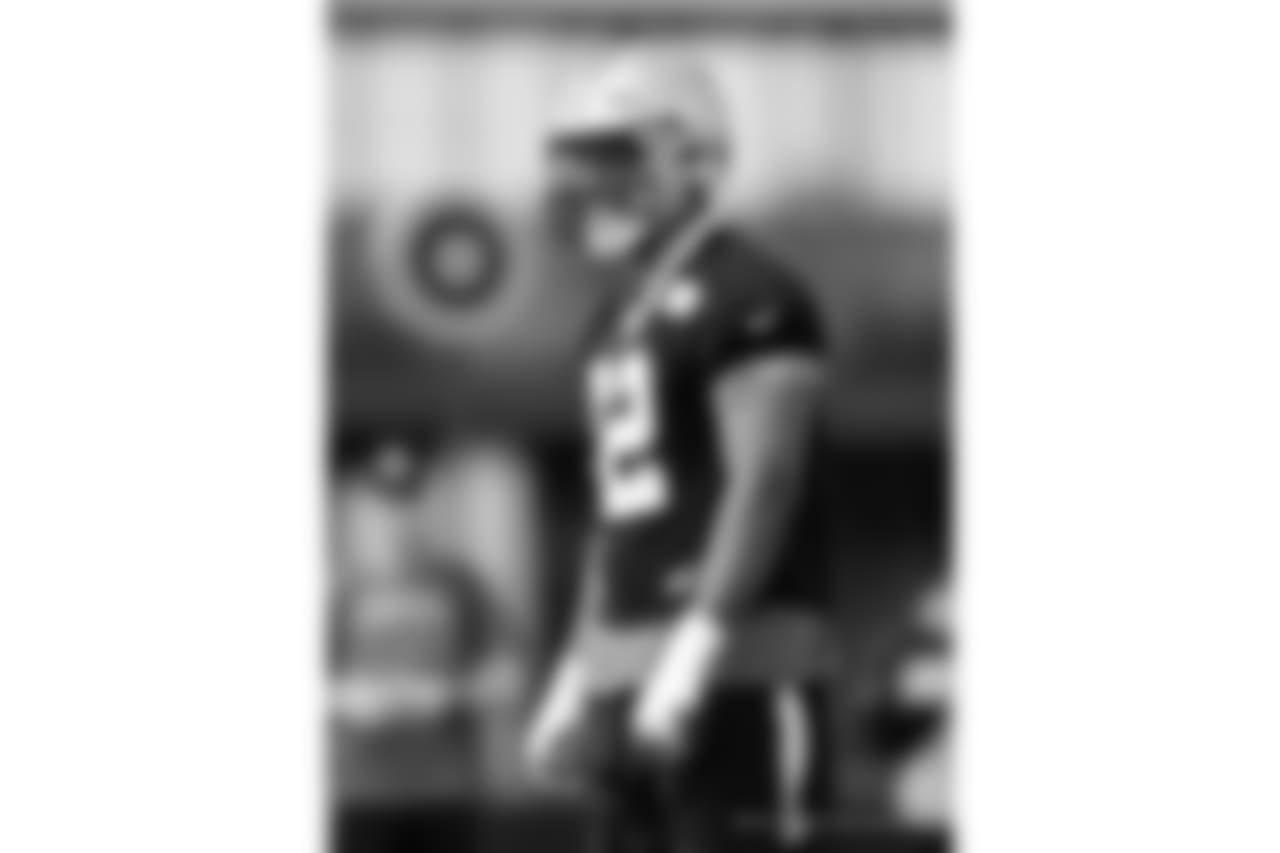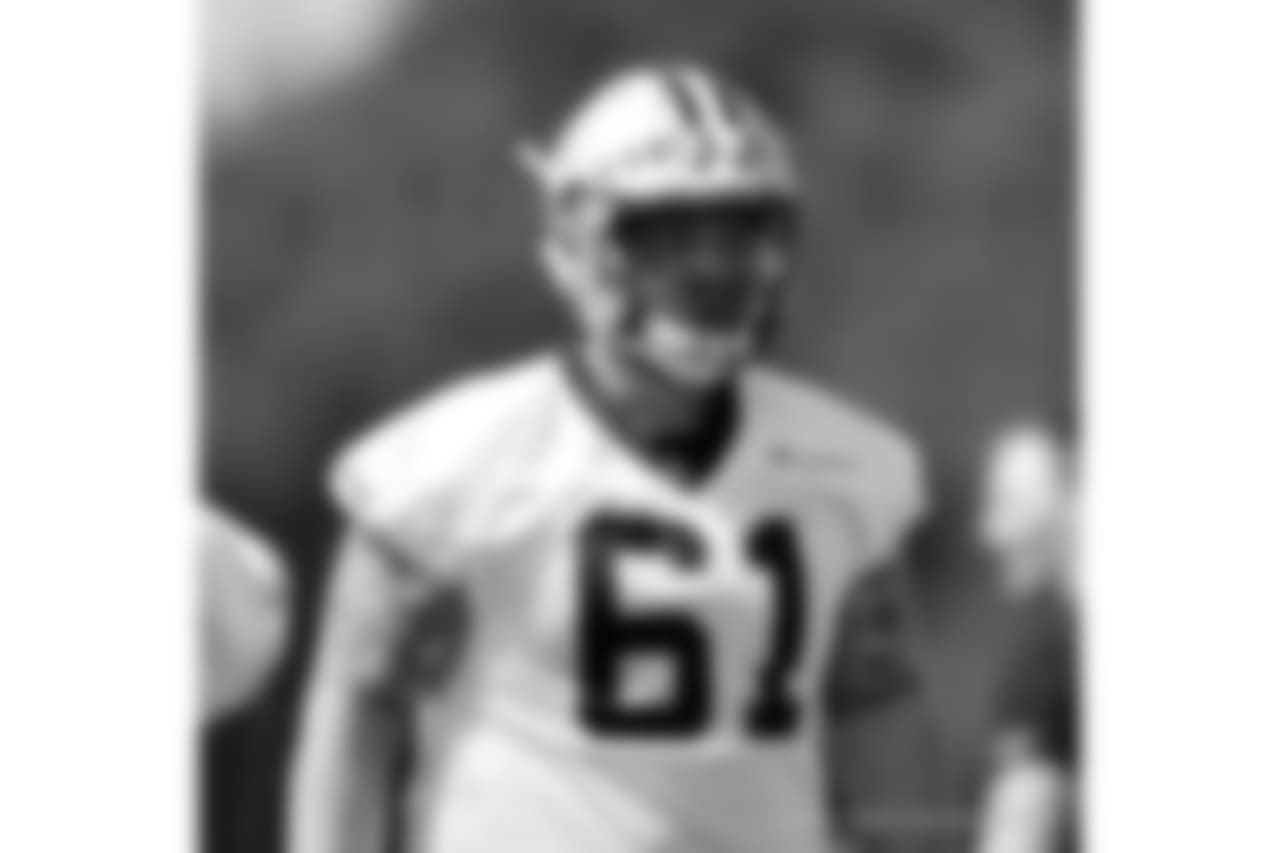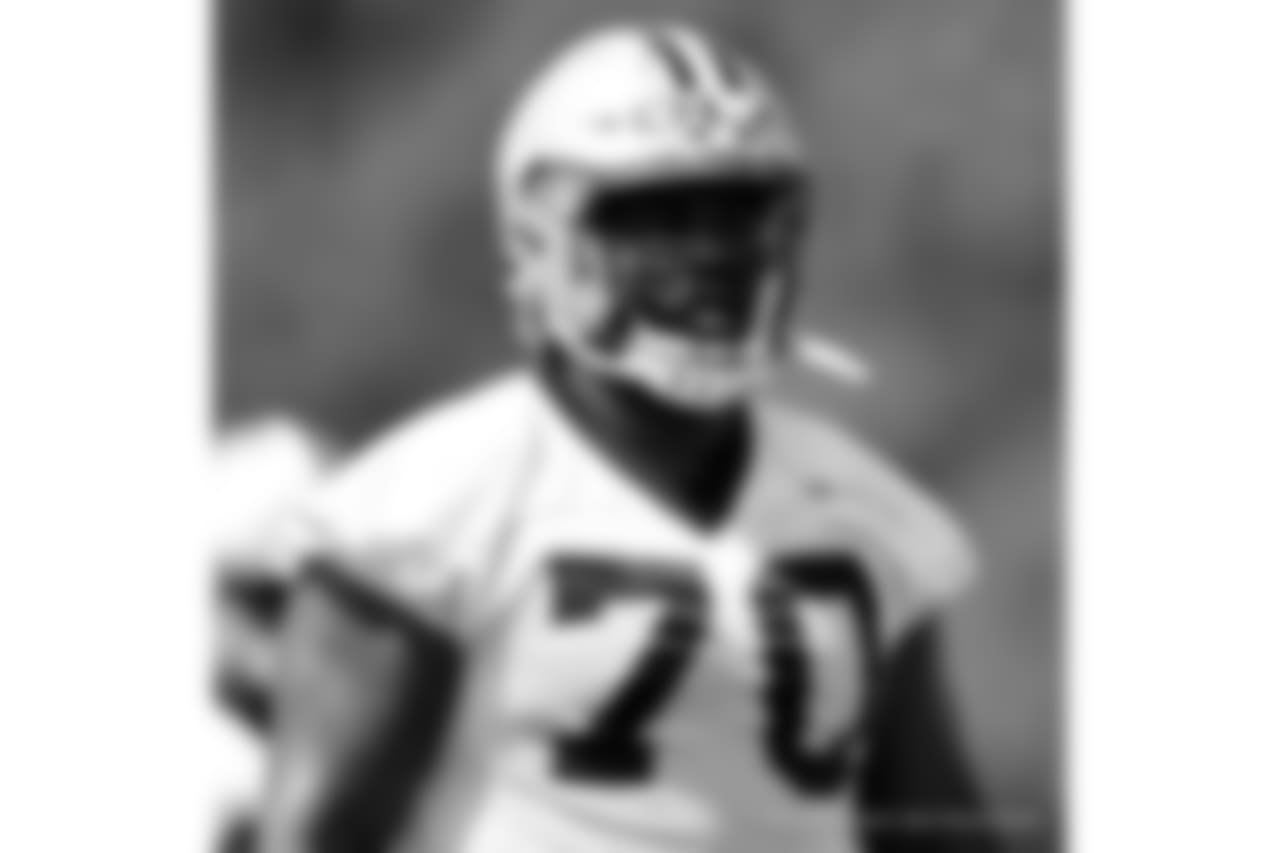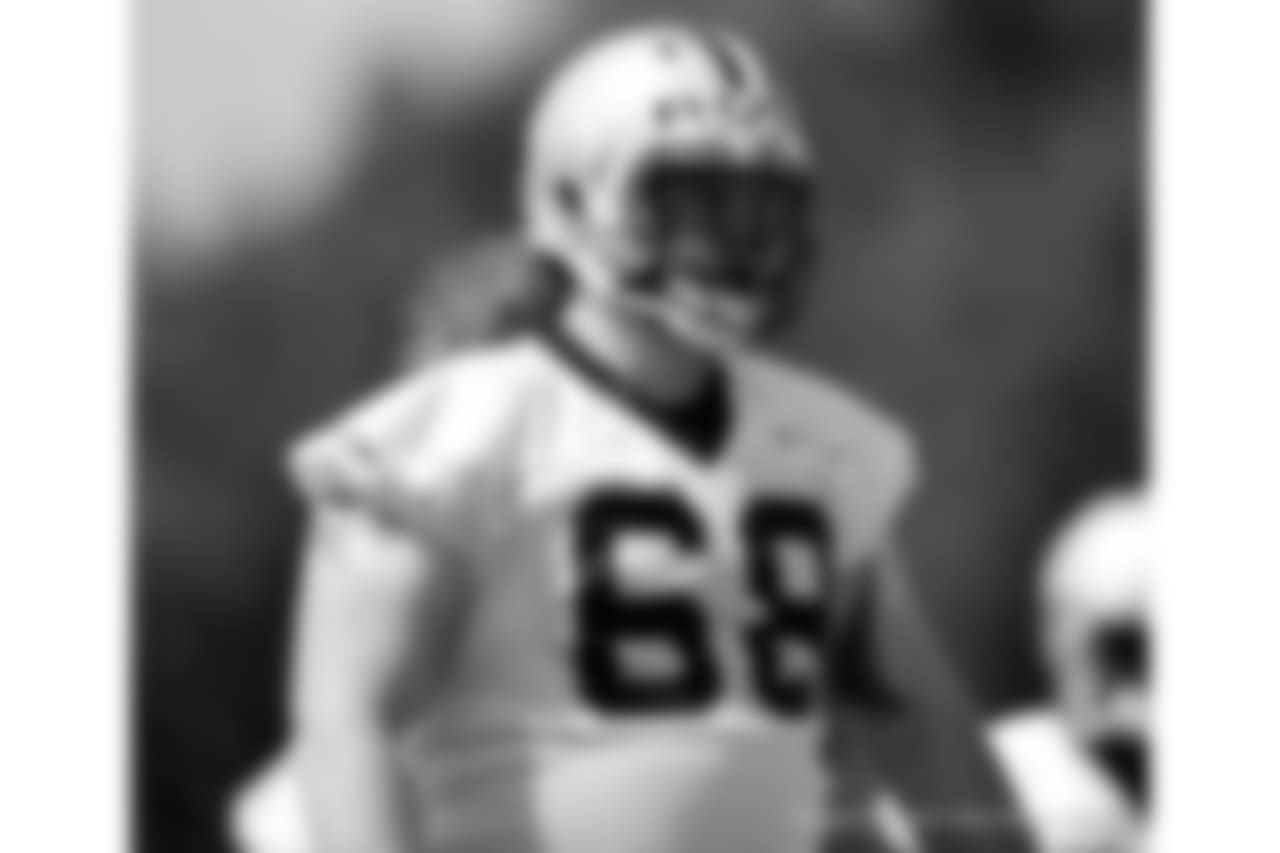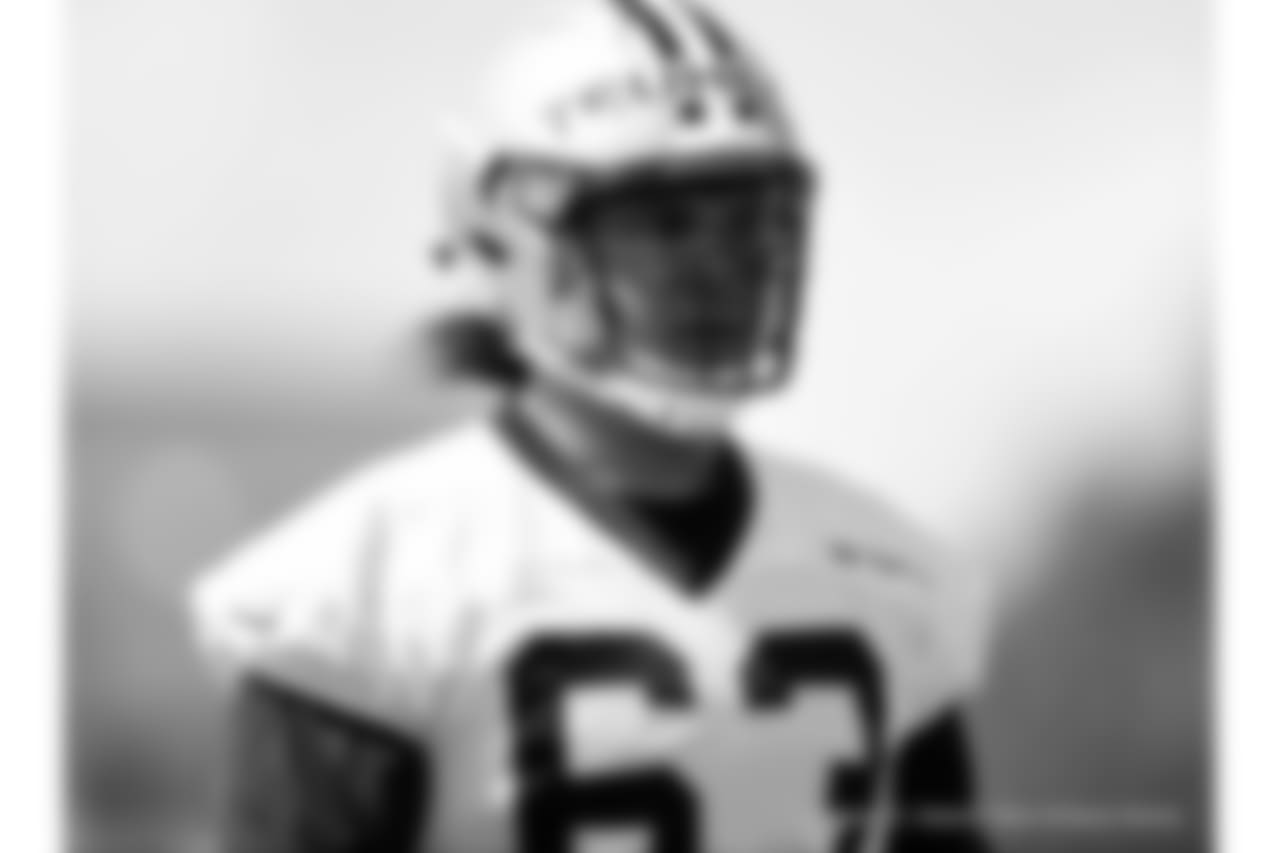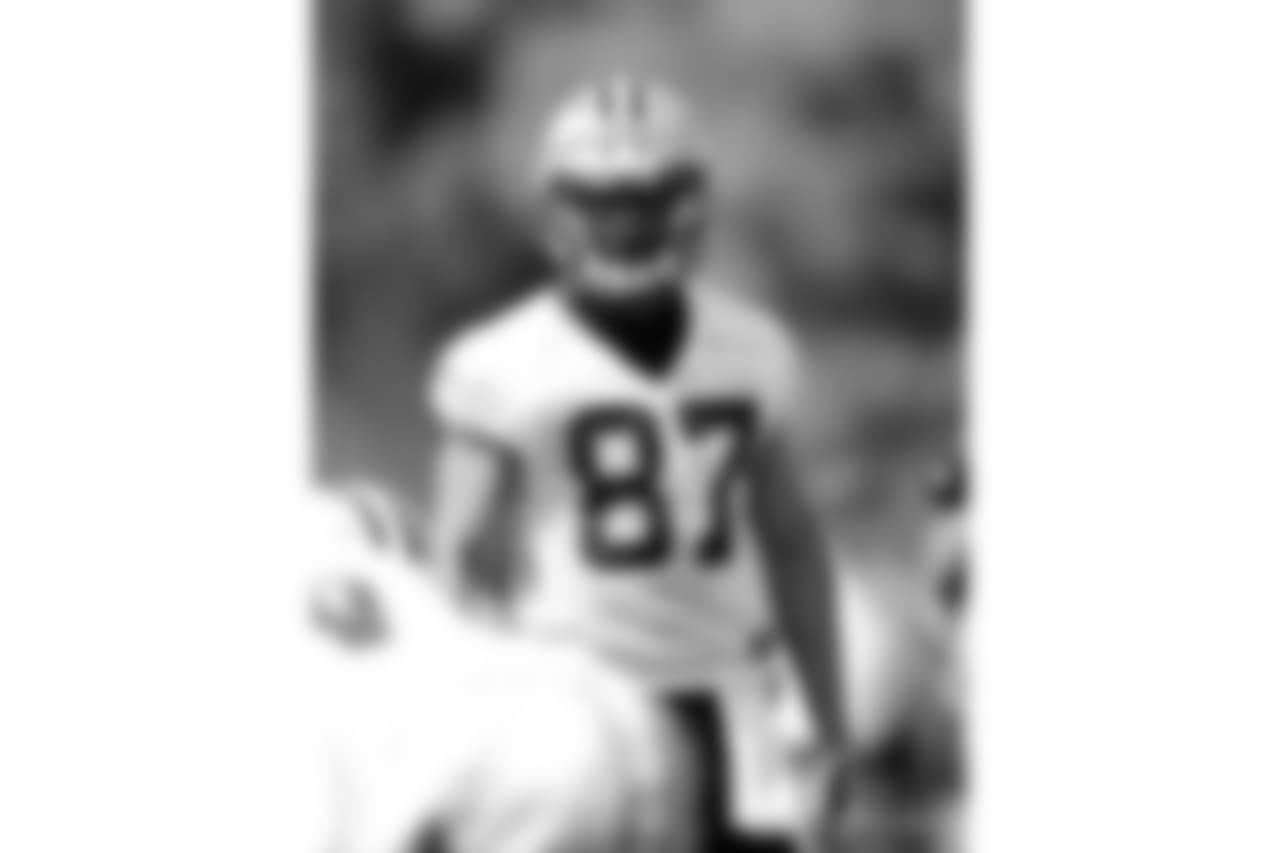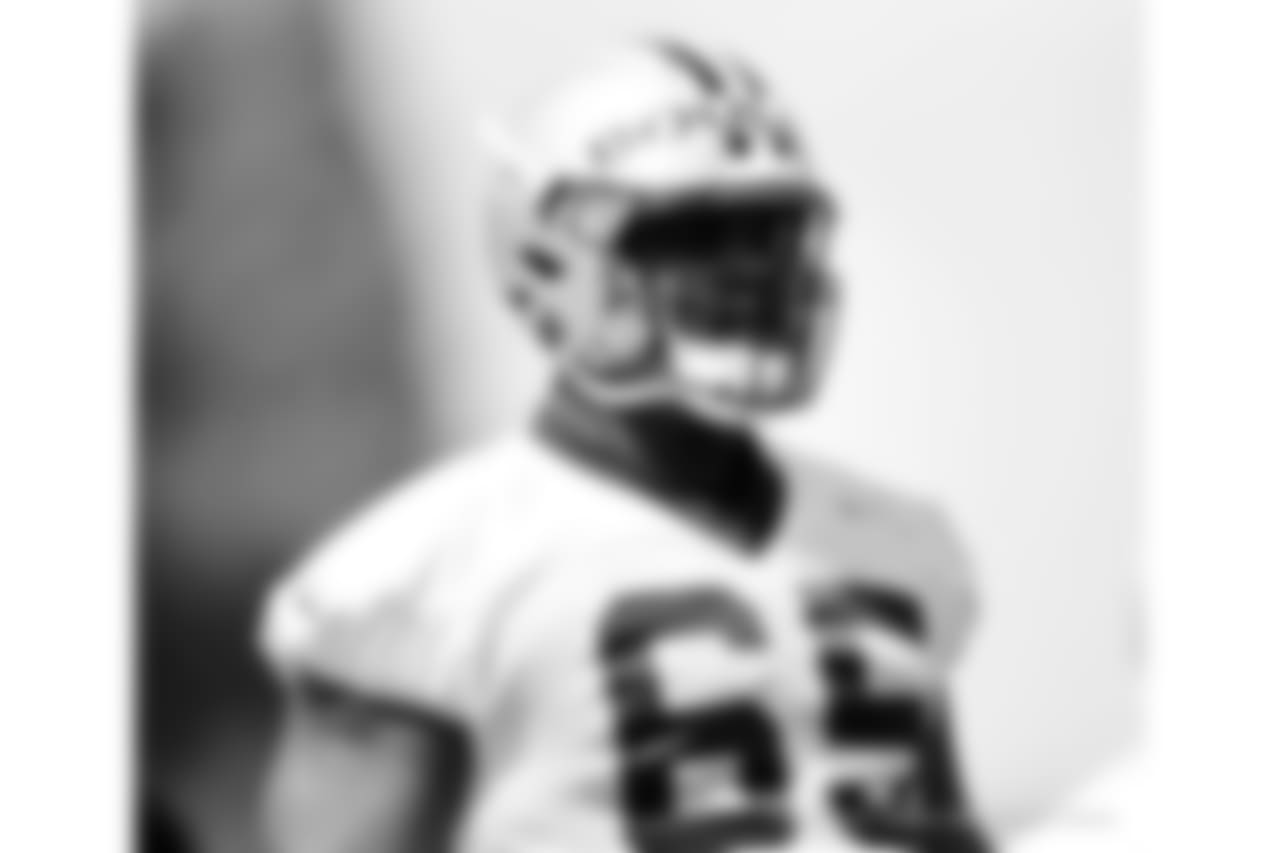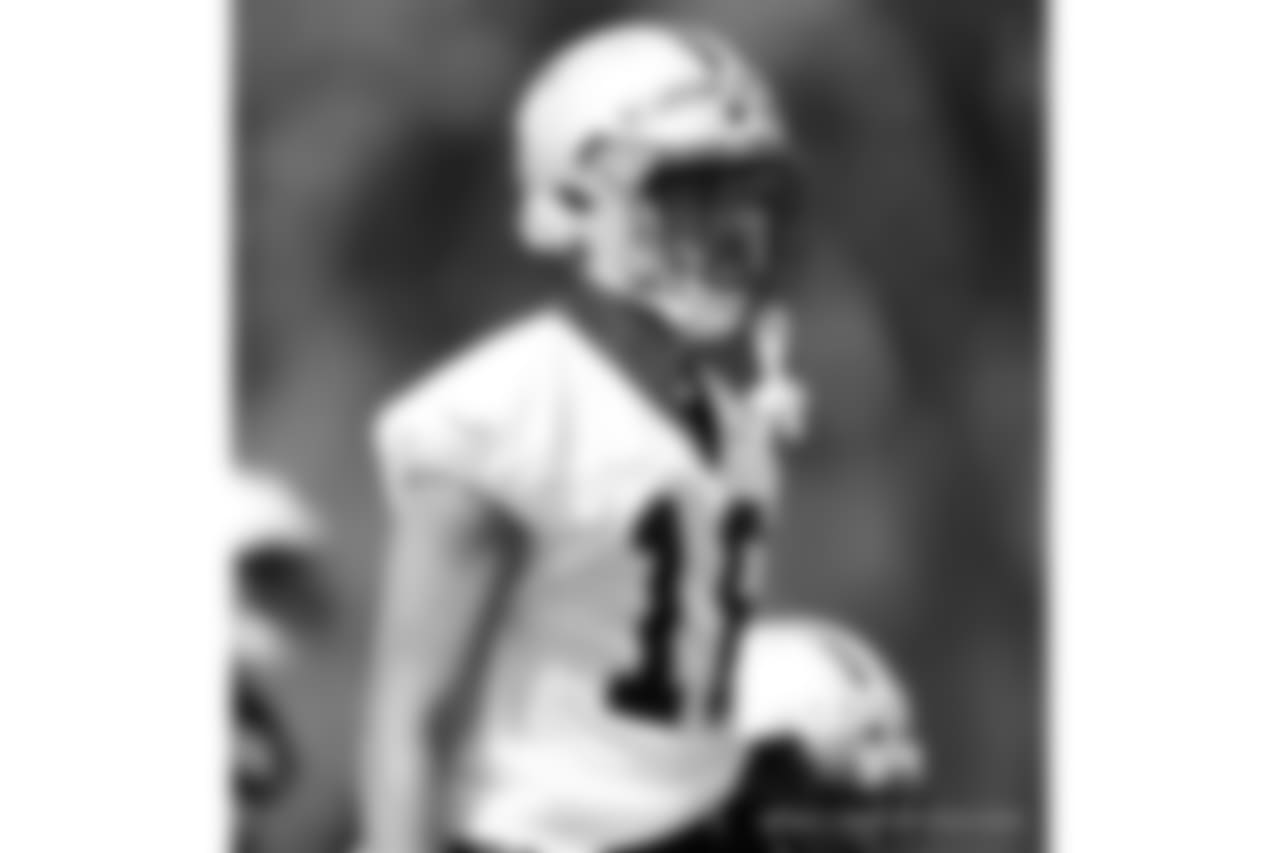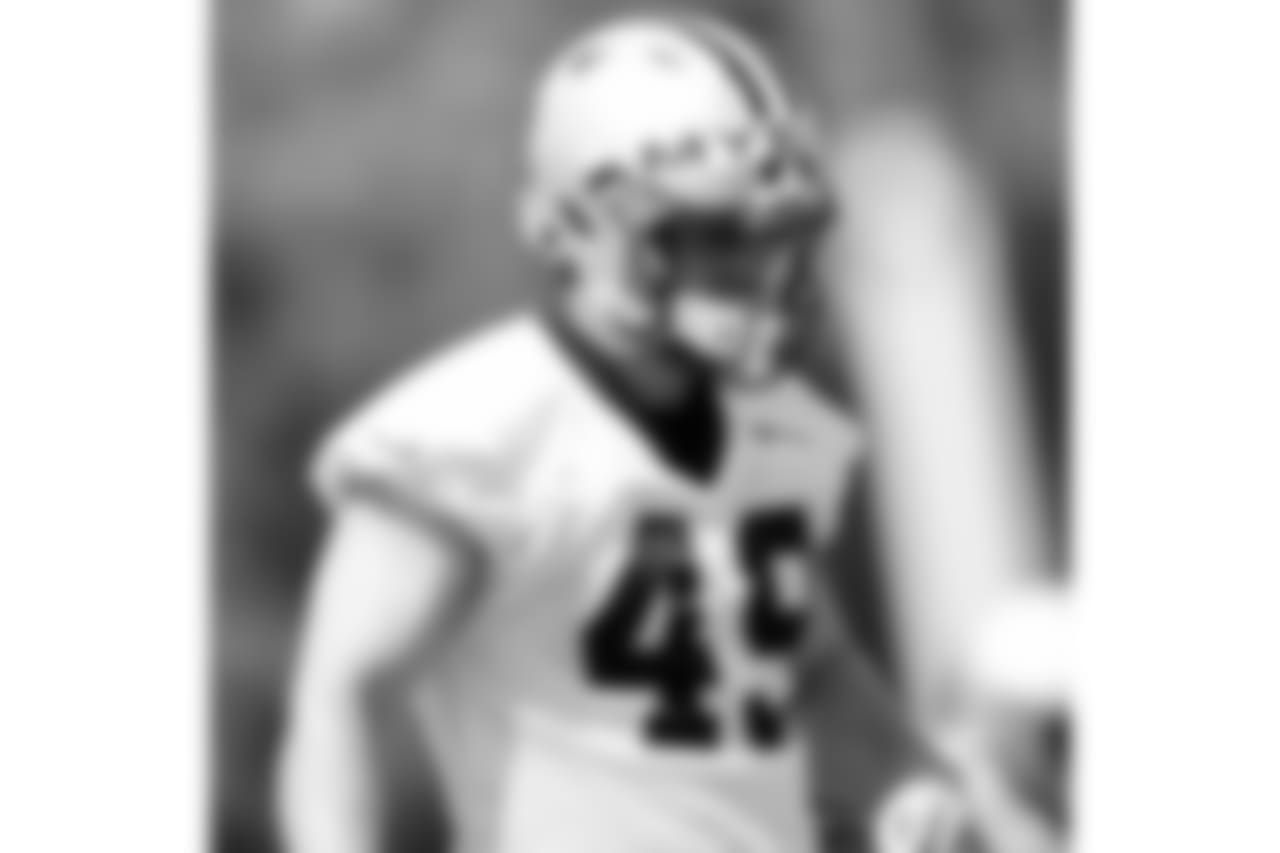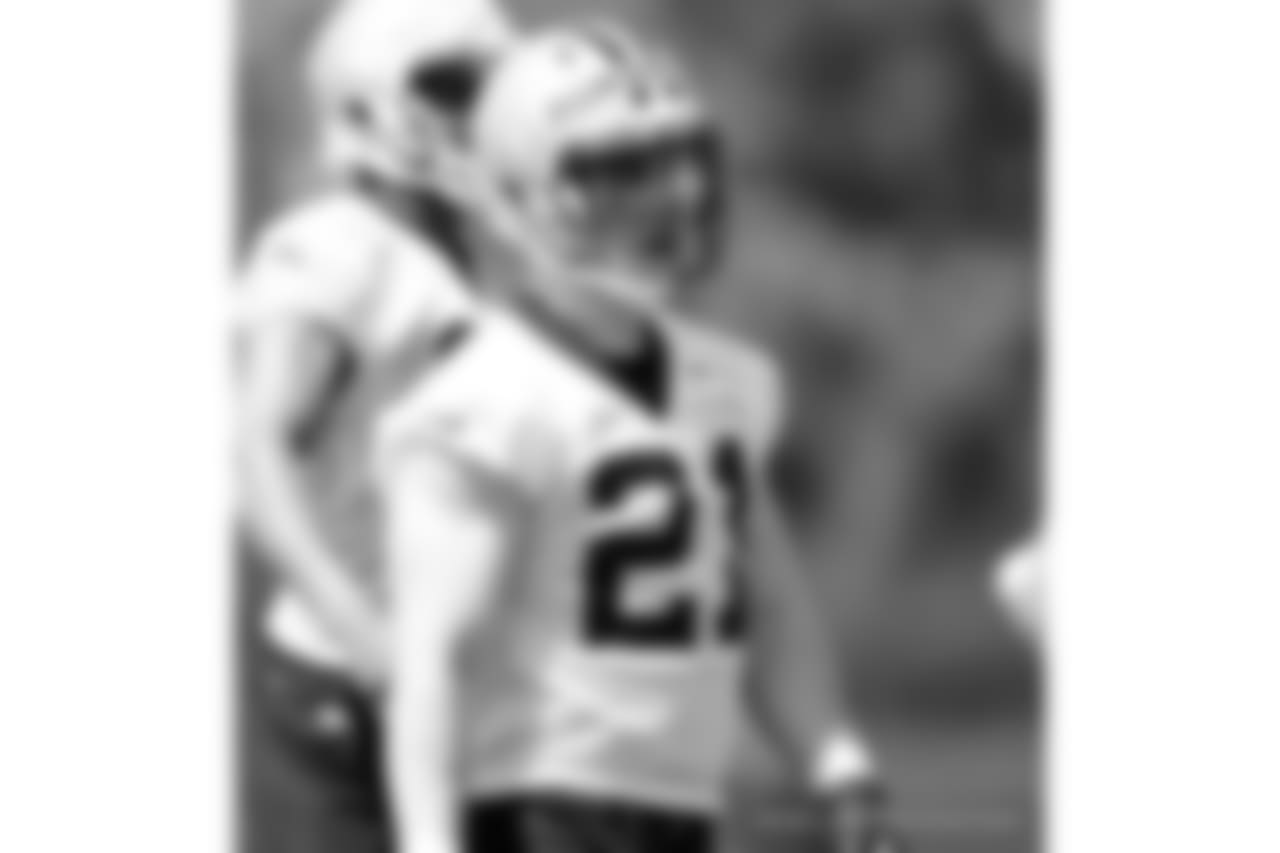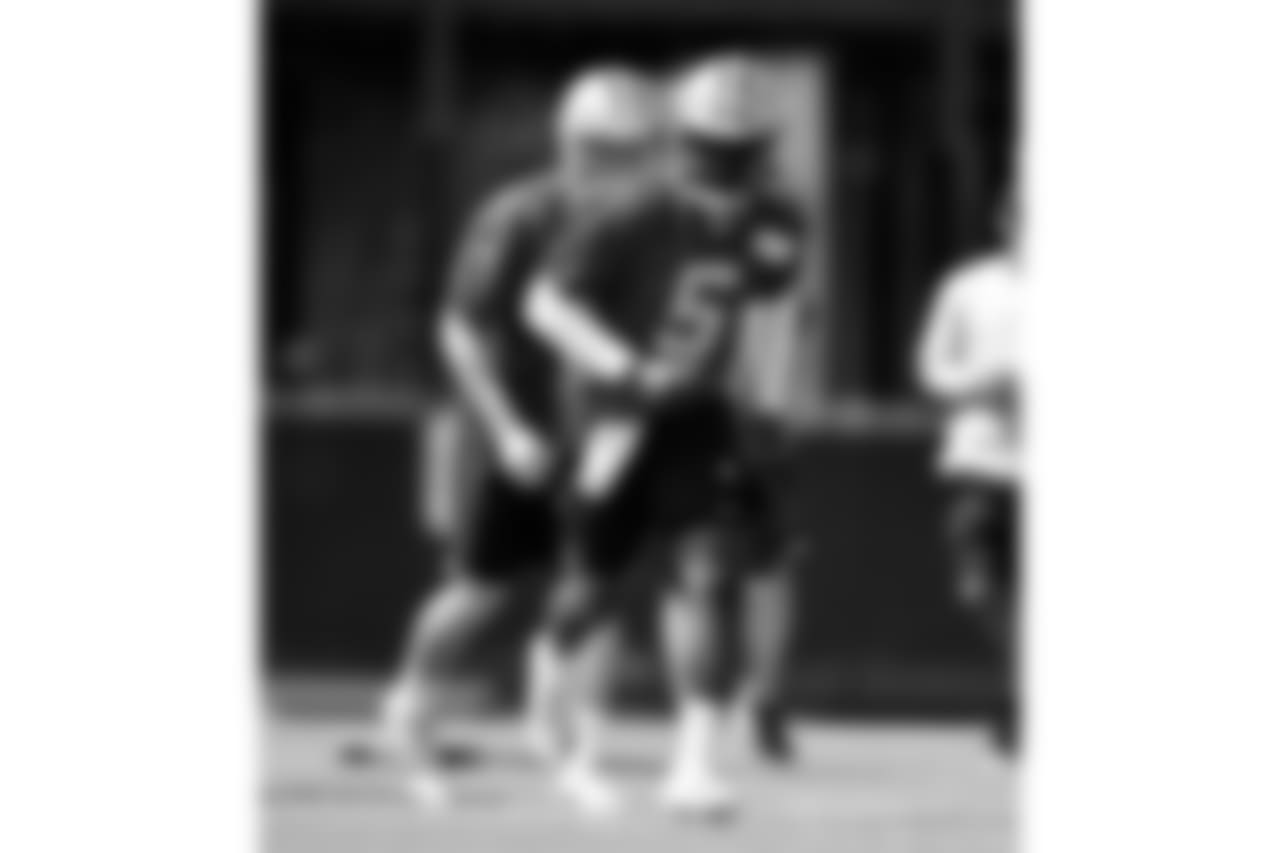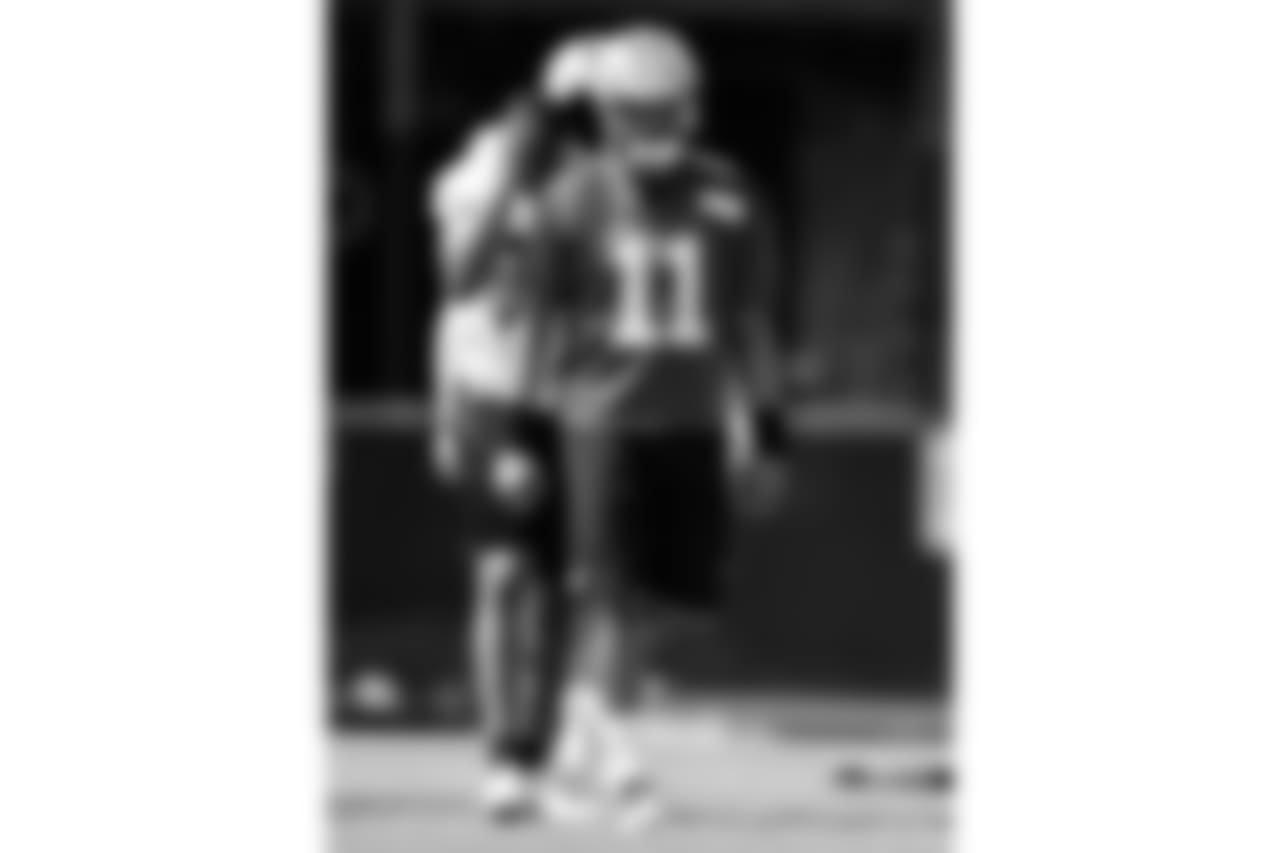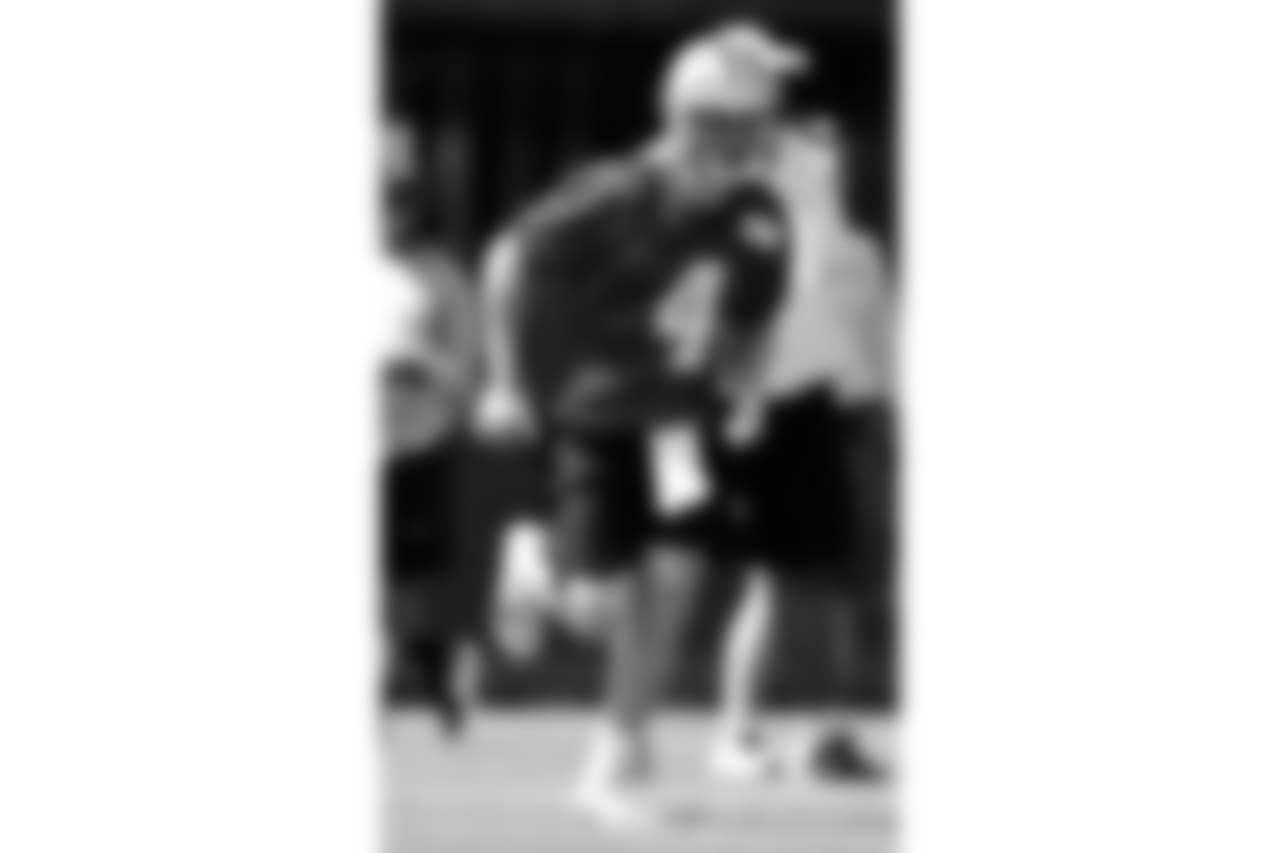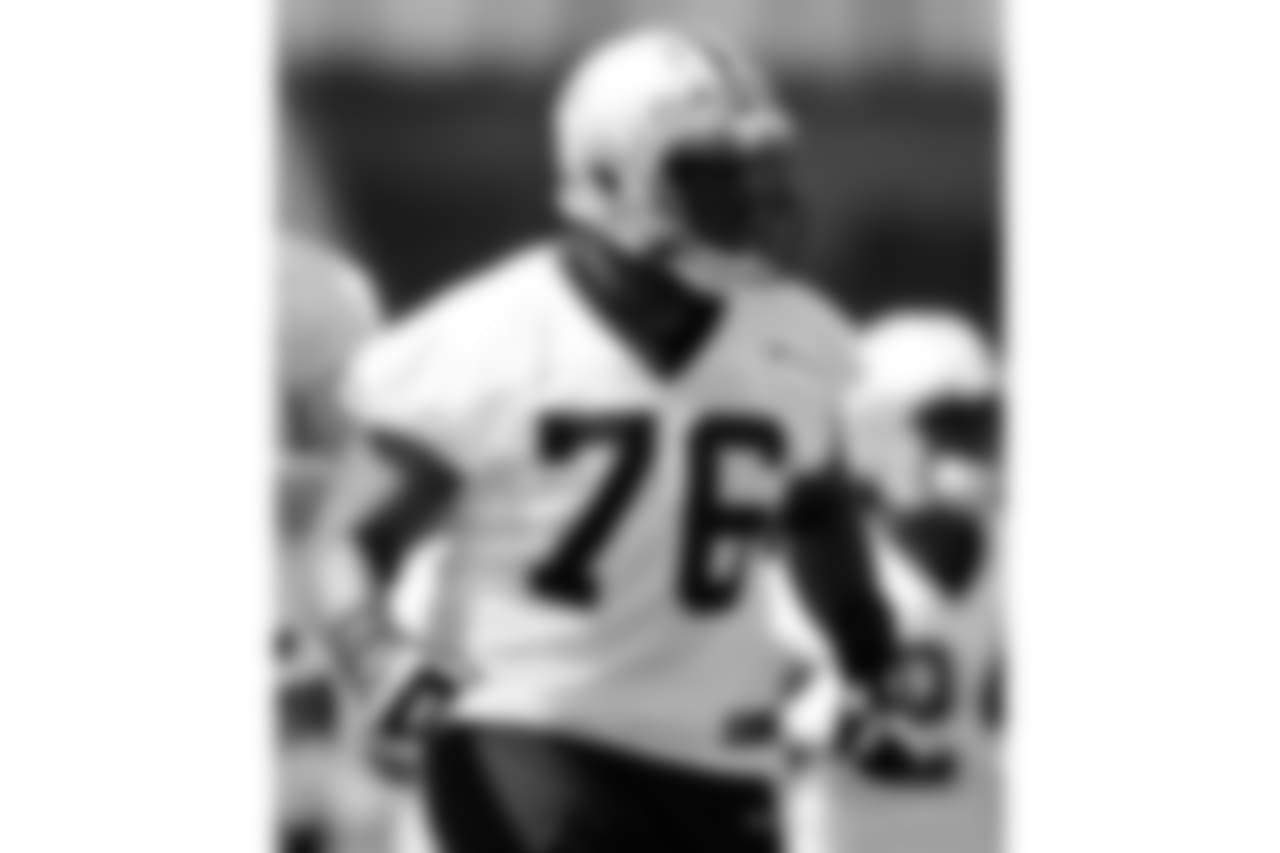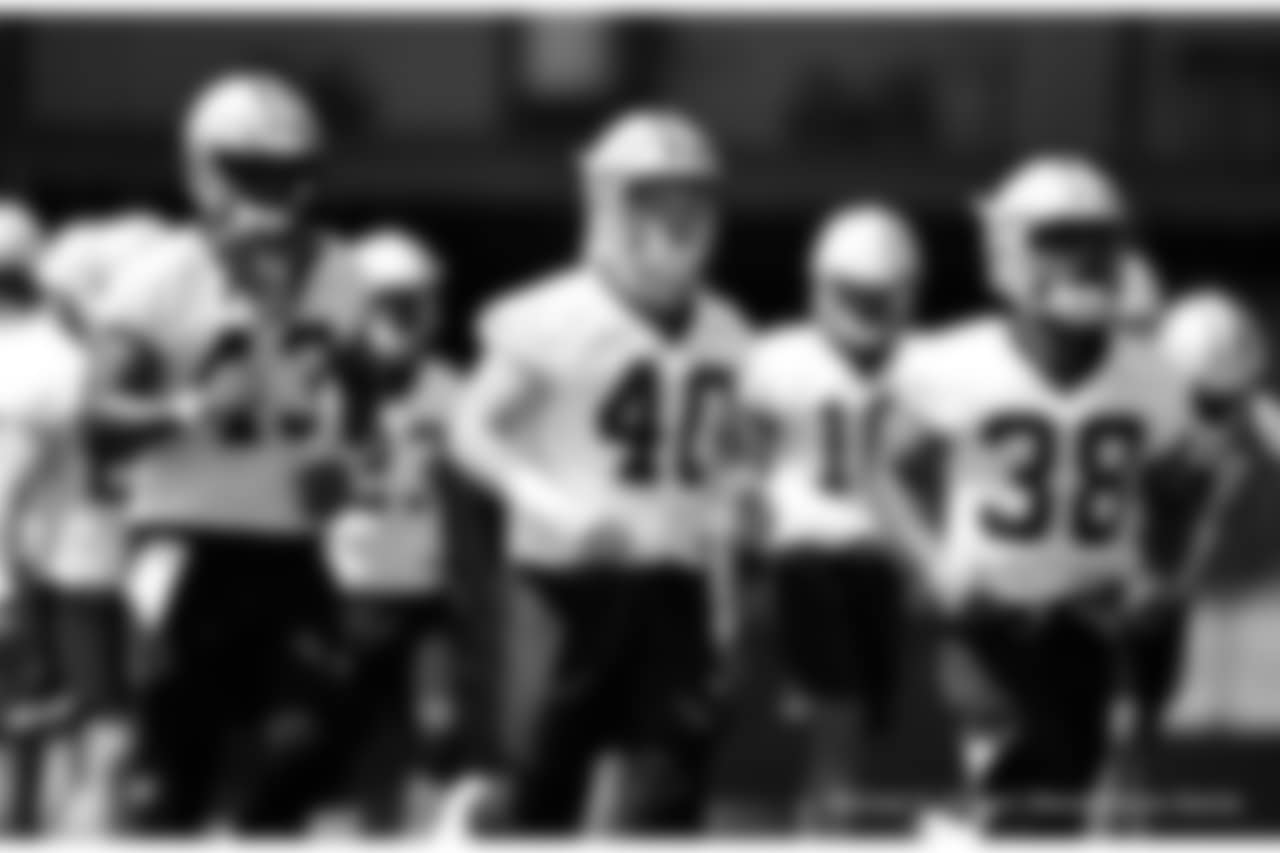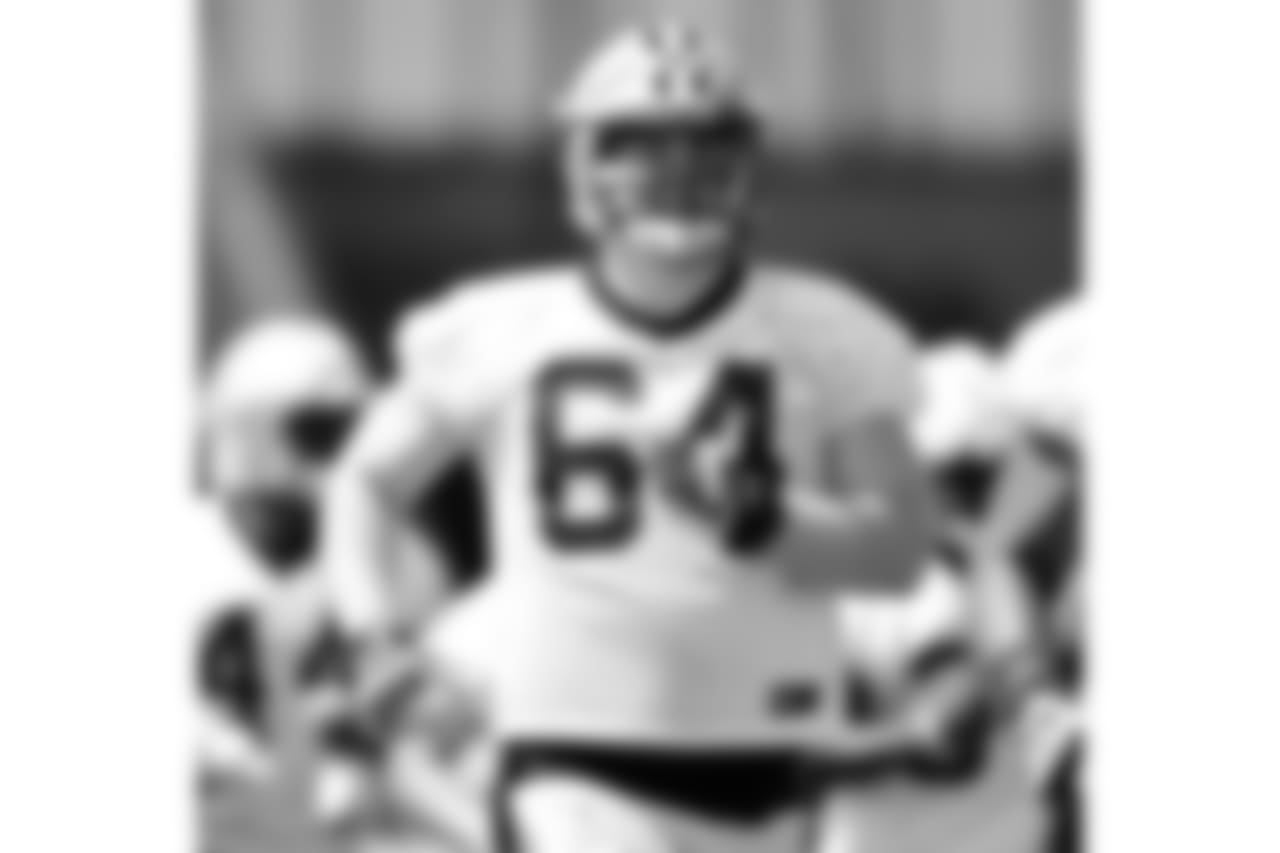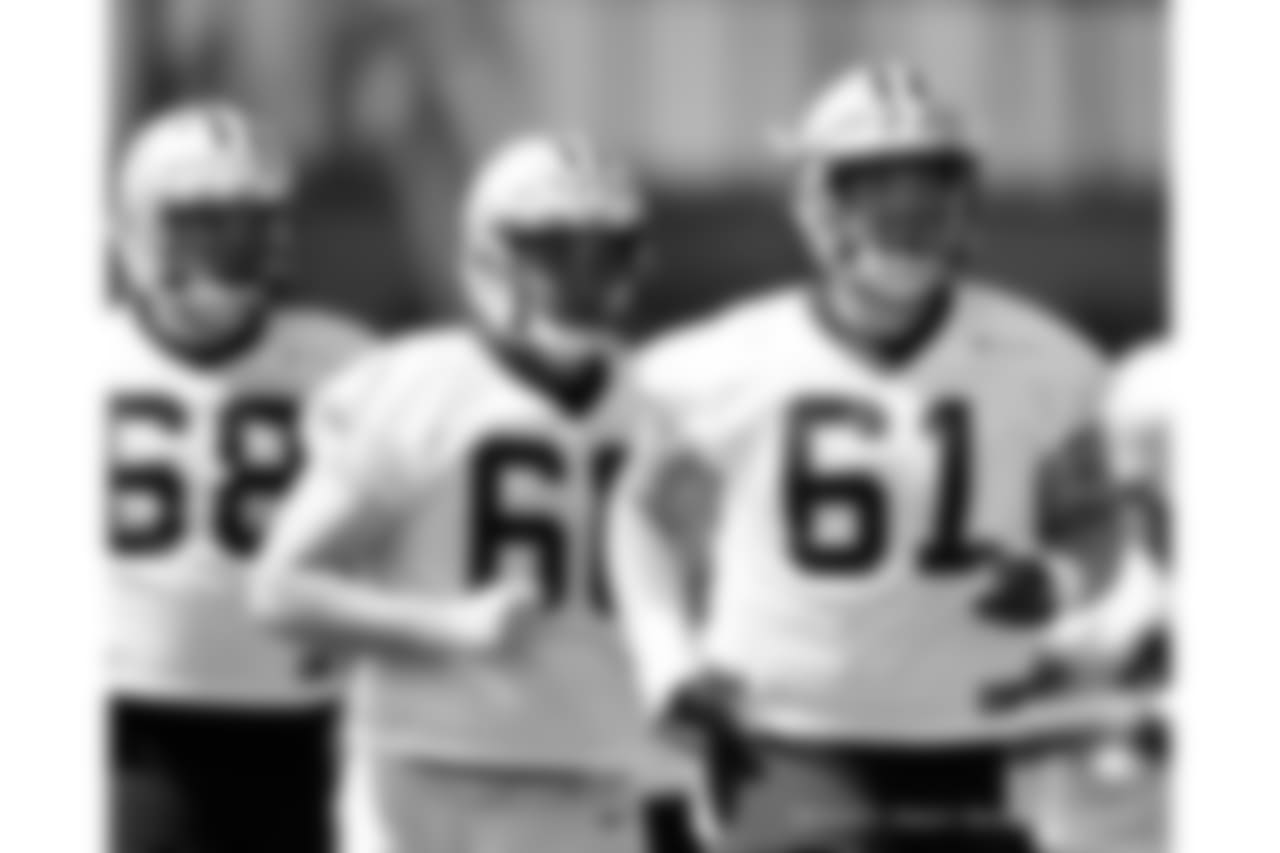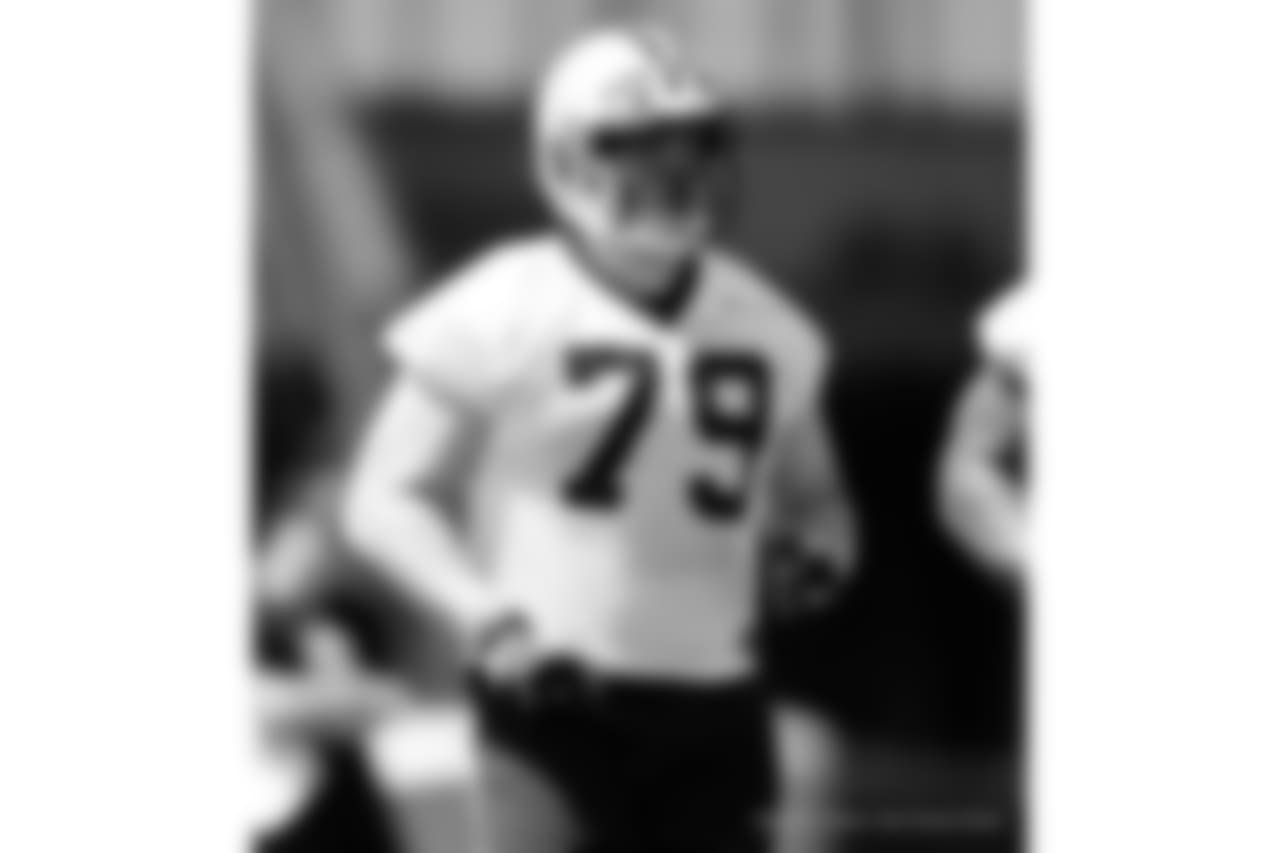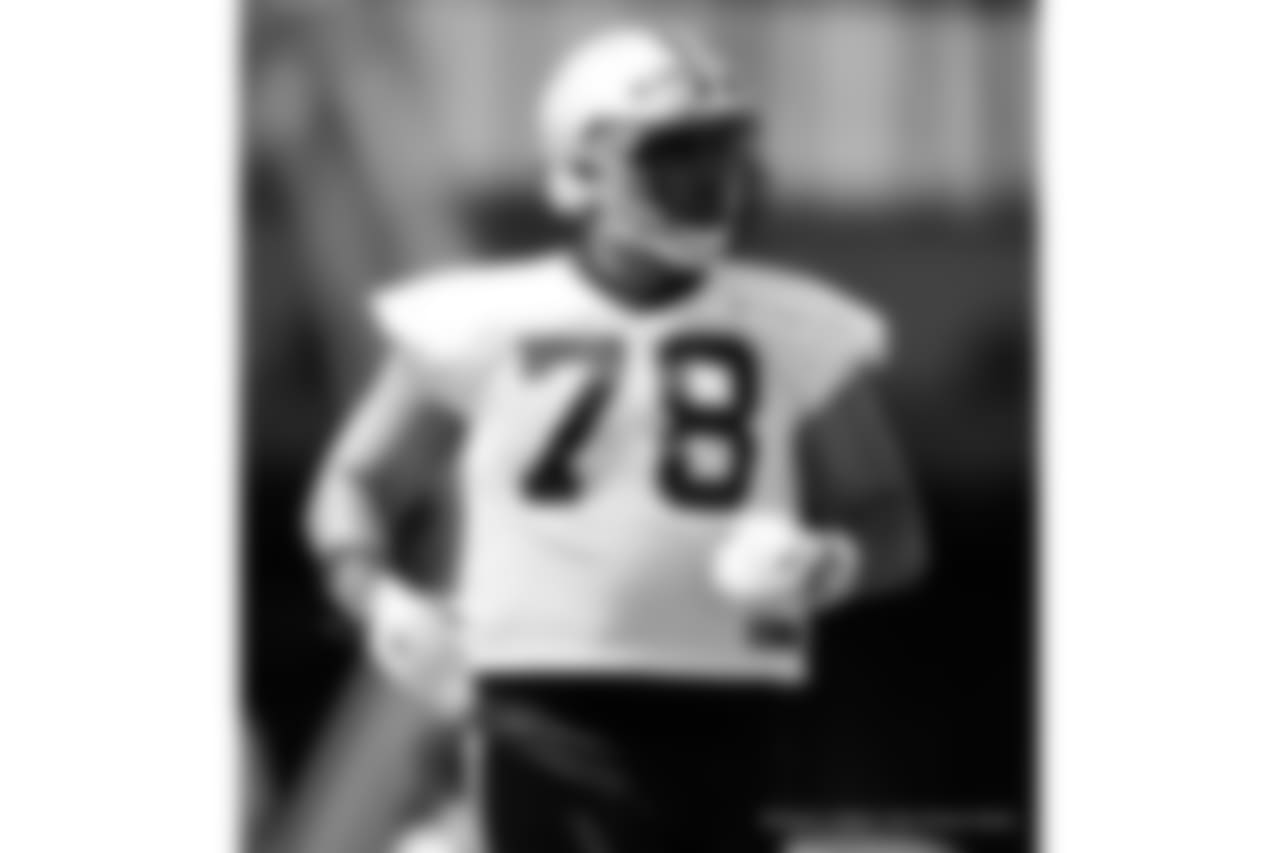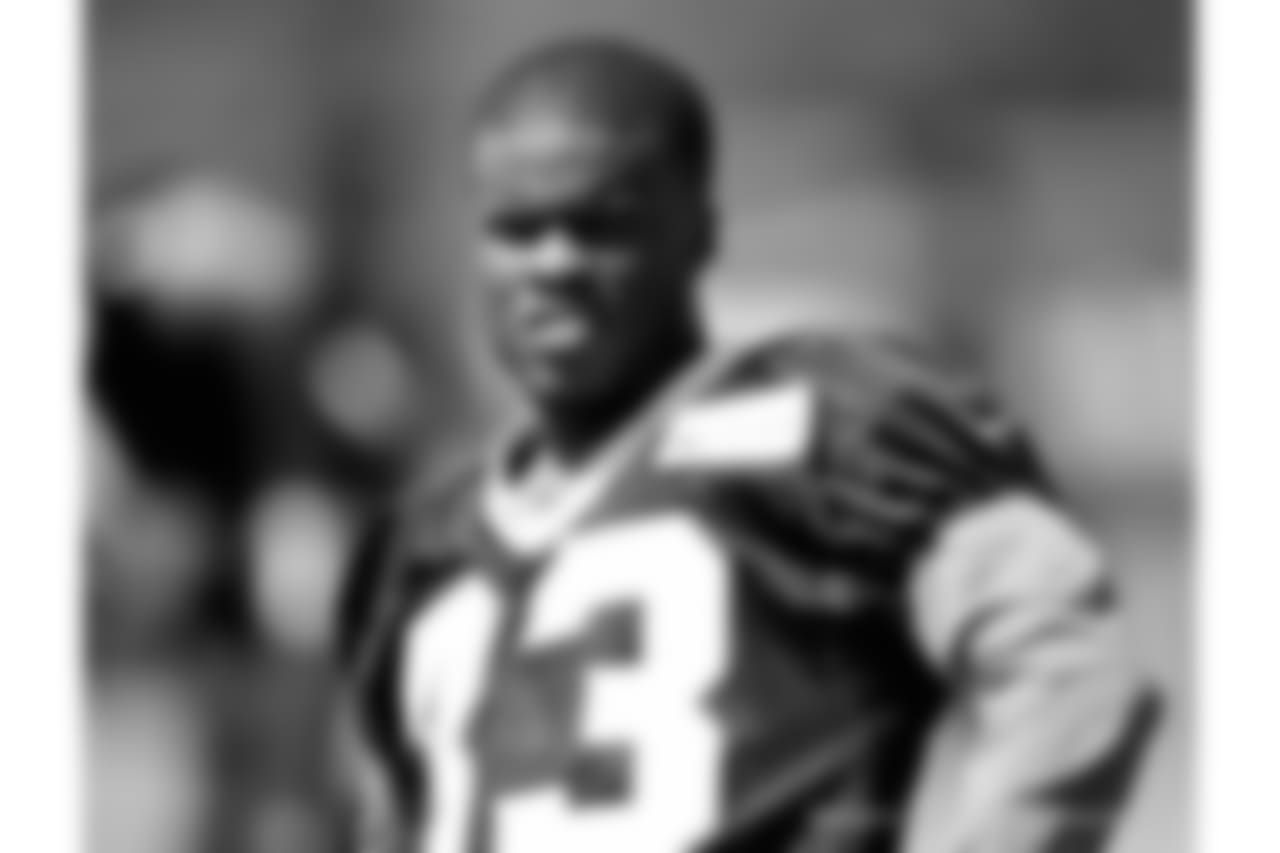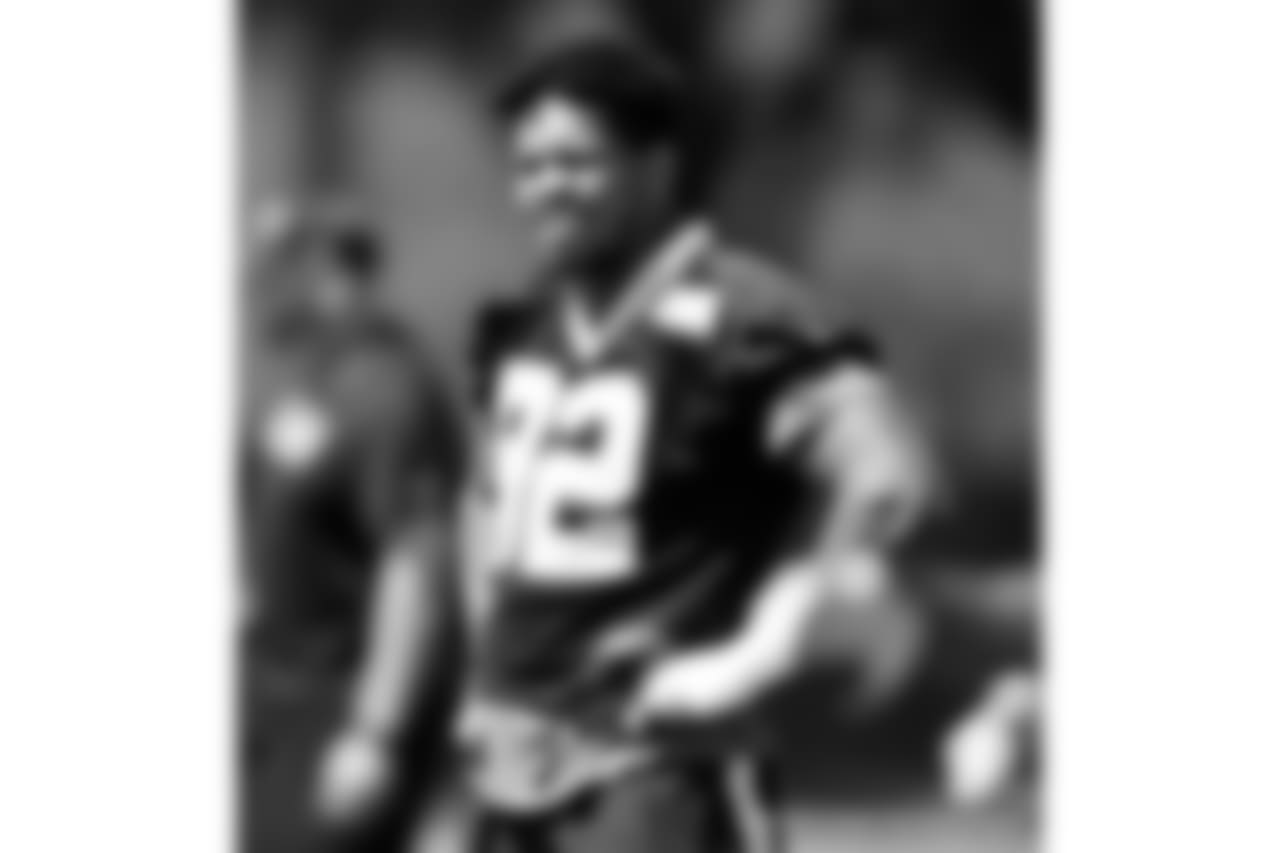 This Ad will close in
3
seconds
Following the conclusion of the club's rookie minicamp, New Orleans Saints Executive Vice President/General Manager Mickey Loomis announced that the club has signed defensive tackle Jay Bromley, linebacker KeShun Freeman, offensive lineman Michael Ola and fullback Ryan Yurachek and has waived linebacker Adam Bighill, offensive lineman Daronte Bouldin, defensive backs Rickey Jefferson and Bradley Sylve. The four players signed by the Saints participated in the rookie minicamp on a tryout basis.
Bromley, 6 feet 3, 314 pounds, was originally a third-round draft pick (74th overall) of the New York Giants in 2014 out of Syracuse. Bromley appeared in 55 career regular season games with four starts for the Giants and has posted 76 tackles (47 solo), two sacks and one pass defensed. In 2017, the Flushing, N.Y., native appeared in 16 games and posted 21 tackles (17 solo), one sack for an eight-yard loss and one pass defensed.
Freeman played in 50 games with 45 starts for Georgia Tech from 2014-17. The 6-2, 250-pound LaGrange, Ga., native posted career totals of 159 tackles (98 solo), 20.5 tackles for loss, seven sacks, three passes defensed, two forced fumbles and two fumble recoveries. As a senior in 2017, he played in 11 games with nine starts and finished with 22 stops and three tackles for loss. He was a consensus freshman All-American in 2014, when he posted 54 stops, 4.5 sacks, 9.5 tackles for loss, one pass defensed, one forced fumble, one fumble recovery and one blocked kick.
Ola was originally signed by the Miami Dolphins following end of the 2013 regular season after starting his career in the Arena Football League and the Canadian Football League. The 6-5, 312-pound Riverdale, Ga., native has appeared in 31 games with 19 starts for the Chicago Bears, San Diego/Los Angeles Chargers, Detroit Lions and Buffalo Bills. After playing in six games for the Bills in 2016, the former Hampton University standout joined the Chargers midway through the 2017 campaign and appeared in two contests.
Yurachek, 6-3, 239, was a four-year letterman (2014-17) and three-year starter at tight end at Marshall, where he played in 51 career games and finished his college career with 143 receptions for 1,354 yards and 26 touchdowns, tying a school-record by catching at least one pass in 42 consecutive contests. As a senior in 2017, the Myrtle Beach, S.C. native played in 13 games with 12 starts and finished with 54 catches for 490 yards and a club-best ten touchdowns, finishing second among FBS tight ends in scoring grabs.