Rod and Lori Trautman were surprised, to put it mildly.
What seemed to be a routine dinner with their son, Adam, whom they knew to be a freshman quarterback at the University of Dayton, turned into an admission.
Unbeknownst to mom and dad, and before Adam received a snap, he told them he wouldn't be taking snaps after all. He'd changed positions.
"And I about choked," Lori says now, laughing.
Of course, it wasn't much of a laughing matter then, when – without parental consultation – the middle son of their three boys said that despite him grooming to be a quarterback, setting school records and earning Lake Michigan Conference Player of the Year as a senior at Elk Rapids (Mich.) High, he'd made an executive decision.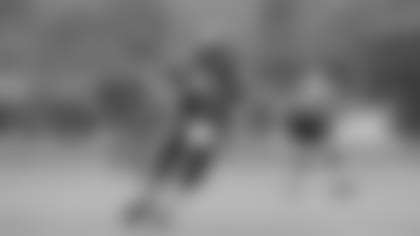 "We'd spent a lot of time and effort with being the best possible quarterback, and he'd been great," Rod said. "He got offers from some very high academic schools – Harvard, Cornell and Dayton, and he got a walk-on (offer) at Michigan State as a quarterback. And then he goes to Dayton – I guess we went down there for the scrimmage – and he's, 'Hey, I want to let you know before the scrimmage, I switched to tight end.'
"I go, 'You did what, after playing quarterback for 11 years?' And he just said, 'I want to get on the field and contribute right away and this is going to play right into my athletic ability.' He already knew the offense in and out. He showed up at camp his freshman year of college and he knew the playbook inside out.
"I guess the first reaction was shock. You'd put an awful lot of blood, sweat and tears into being a quarterback. We're in northern Michigan, so snow is on the ground up here for five months of the year. When he would play basketball, practice or any of that, an hour-and-a-half afterward and then the weekend and the morning before school, he'd go to the school with his little brother and his coach and throw the football as a quarterback. He put in all that extra time. Tight ends don't have to do that."
But they warmed to Adam's decision, and watched him flame opposing defenses as he rounded into form, to the point where Adam became a draft pick for the New Orleans Saints in 2020 – third round, No. 105 overall.
At 6 feet 5 and 253 pounds, Adam was one of the top tight end prospects in the draft. After a redshirt season at Dayton, he caught 24 passes (for 238 yards and three touchdowns), then 43 (for 537 and five scores), then 41 (for 604 and nine) before he exploded as a senior – 70 catches for 916 yards and 14 touchdowns, to win Pioneer Football League Offensive Player of the Year.
After sprouting from a 6-3, 160-pound sophomore to a 6-5, 215-pound senior in at Elk Rapids, Adam earned his engineering degree at Dayton and a ticket to New Orleans.
"Since we've not had an NFL player that we've coached, I don't think we ever thought that any of our players would make it to the NFL," said Ed Schindler, Trautman's coach at Elk Rapids. "Adam was a very serious student and his goal in high school was to play college football at the highest level that he could play and still get an engineering degree. I think he chose Dayton maybe more for the engineering than for football, but it certainly worked out for both.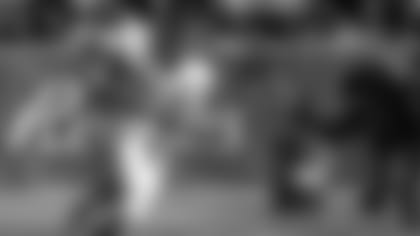 "He was the most athletic 6-foot-5, 215-pound kid that we had coached. So we thought he would be very successful. Schools that were interested in him were more interested in him as an athlete than they were as a quarterback."
Elk Rapids ran a spread offense, and Schindler said Trautman was like Cam Newton or Michael Vick engineering it. But, to him, the switch to tight end made sense.
"If it wasn't high school football, he could've played tight end for us," Schindler said. "But at our level – we're a small high school – we wanted Adam to touch the football every single play. (But) he's caught a lot of balls in the back yard, he's run a lot of routes in the back yard."
His teammates knew that their quarterback also was their best receiver. They saw the talent daily.
"He had quite the arm. It was impressive," said Robbie Wolfington, one of Adam's receivers, and a friend with whom he keeps in contact. "I know his brothers played quarterback, they're all really good. But if I had to play for one of them, at the top of the list would be Adam.
"Between his ability to throw, his ability to throw a ball on target and his ability to run the ball, he was easily the best quarterback in our conference in high school. He was one of the fastest dudes on our team, and still was one of the biggest dudes on our team. His awareness and ability to understand the playbook and concepts that we installed was really amazing. Even from switching the offense as many times as we did – we started inside Veer our freshman-sophomore year, our junior year we switched to triple option and then our senior year, we ran a spread. We ran different offenses that were all installed within one offseason, and he just got it. He always knew what was going on and was able to pick up on anything the coaches would give him and run with it.
"I think if we would have had a quarterback on our high school team, he would've been a wide receiver. He had easily one of the best sets of hands on the team. He caught everything that was thrown to him. It was almost annoying, as a receiver whose position is to do that and block for him and our running backs. Yet, he caught better than most of our receivers did."
Some of the credit for that belongs to his brothers.
Adam and his brothers – Andrew the elder by two grades, Alex the younger by two – formed a rambunctious combination. They didn't extend mercy to one another, or to the family home.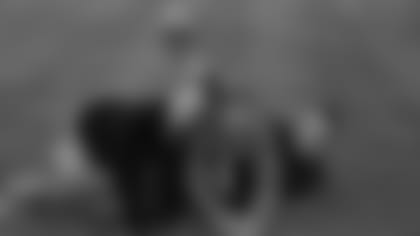 "We may have spent a few days on or off during the week in the emergency room with stitches," Lori Trautman said. "Lots of fun stuff. We joke that they needed a rubber room when they were growing up, and boxing gloves."
"That's probably why Adam can catch the ball so well, because of the brothers," Rod Trautman said. "They tried to break each other's hands when they were throwing the ball back and forth.
"I think the biggest part is with brothers like that, you've always got competition. No matter what they're doing, it's a competition.
"After they went to college and they're gone, you start moving pictures around on the wall and all of a sudden you realize there's holes behind those pictures."
The attraction to hard work, physicality and athletics for the Trautman boys is in the bloodline.
Lori played basketball at Albion (Mich.) College, and remains and avid water skier.
"When I grew up, athletics is what we did as a family thing," she said. "We tried to instill that in the boys, the teamwork aspect of it and never give up, never say die."
Rod grew up on a hog farm north of St. Louis, and it became his vehicle to pay for college and to earn his degree.
"My dad turned over the hog operation to my brother and me when I was about 10, 11 years old," Rod said. "We raised hogs, pigs, and that's how I paid for engineering school, (my brother) paid for medical school.
"From my perspective, I grew on a farm and obviously, getting up and having to do things before you go to school, and as well when you came home. My dad always said your first priority is your school, your second one is work and if you still have energy after that, you can go out and do something at night.
"The hard work is something that I always reinforced with all three of the boys, and Lori did as well. Everybody has got talent, depending on what talents you were given. But if you outwork everybody else and work harder than everybody else, those will show through. The big thing I always drove into my kids is, and it was driven into me by my father as well, is just work hard and the results will speak for themselves."