Mobile, Ala. – Three candidates have interviewed for the New Orleans Saints' vacant head coaching position, and at least three more will interview for the position.
"We've had three candidates in, they were all really impressive in their own right and we've got some more work to do."
New Orleans is seeking the right coach to replace Sean Payton, who stepped down Jan. 25 after 16 seasons with the franchise. Payton, the most successful coach in franchise history, compiled a 152-89 regular-season record in 15 seasons and was 9-8 in the playoffs, including a win in Super Bowl XLIV.
Loomis said he was impressed with candidates Doug Pederson, Brian Flores and Aaron Glenn.
Pederson, who coached the Eagles from 2016-20, won Super Bowl LII with Philadelphia in 2017 and compiled a 42-37-1 regular-season record. Flores coached Miami from 2019-21 and compiled a 24-25 record while leading the Dolphins to back-to-back winning seasons in 2020 and '21, Miami's first consecutive winning seasons since a string of seven straight winning seasons ended in '03.
Glenn, currently the defensive coordinator for Detroit, was the Saints' defensive backs coach from 2016-20.
Current Saints defensive coordinator Dennis Allen also will interview for the job.
"First of all he's a great coach," Loomis said of Allen, describing his qualities. "He's been a part of our building for a long time. He's been part of building the culture and part of the success we've had over the years, and he's got experience as a head coach as well."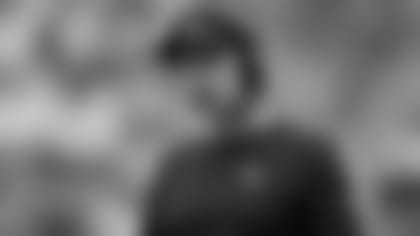 Allen rejoined the Saints in '15 after a three-year stint as head coach of the Raiders (8-28 record).
For Loomis, it will be the first coaching search since following the 2005 season, when Payton was hired. From then until now, questions for candidates have adjusted accordingly.
"They probably are different and yet, I think we're still trying to find out the same sort of things, get a feel for the same sort of things from these head coaching candidates," Loomis said. "A lot of (questioning regarding) philosophy and vision and leadership. The specific questions may be a little different in how we go about finding out what we're looking to find out."
Loomis wouldn't divulge specific criteria that was being considered, but said, "We have some thoughts we've shared amongst ourselves, and I think we have a pretty good idea of what we're looking for."
He also reiterated that there wouldn't be a rush to fill the vacancy.
"It's our head coach, it's the face of the franchise, it's the direction that we're going to be headed," he said. "It's a real important decision. I'd like it be someone that coaches here 16 years and has a lot of wins like the last one. None of us are taking this lightly. We're looking to find someone who can lead our team for the long run.
"You always want to do it as quickly as you can but it's a lot more important to get it right than it is to be quick. And so, we're going to take our time. We have a set of criteria and things that we're looking for. We're just going to go through the process and however long that takes, that's what we'll take."
QB INPUT: Loomis said the new coach would have input on the decision the franchise makes at quarterback. "All the roster decisions – we've talked about, we've evaluated our team, we kind of have a pretty good idea of what we have," Loomis said. "But we need the coaching staff in place, and a head coach in place, in order to finish that process.
"It's a question that every candidate's going to have: 'Who's your quarterback going to be? What are your thoughts?' That's a collaborative decision. We've got in-house candidates and guys that have been with us, and there may be some other candidates. We'll just go through that process and determine who those are and we'll come up with a collective preference."
CAP MANAGEMENT: Loomis said that while New Orleans isn't in an enviable salary cap situation, he's confident it will be properly addressed. "We're just in that pond where it never feels great," he said. "We've got some challenges, and we'll manage it. I'm confident that we'll manage it in the right way. We're just in that circumstance where we don't have a lot of margin for error. That's just the way it is. That's what happens when you've had a good team, and you've tried to keep it together and stay competitive. But we'll manage it."