The Morton's The Steakhouse Community Players of the Week announced at the final two home games of the Saints regular season were Running Back Pierre Thomas and Tackle Zach Strief for their outstanding efforts in the community.
Thomas was honored at the Saints' regular season home game against the Falcons on December 26th while Strief was honored at the Saints vs. Panthers home game on January 1st.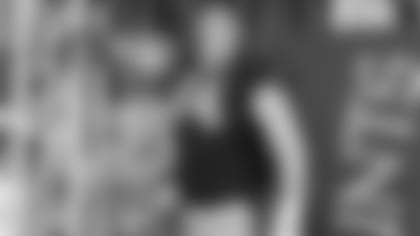 Both guys are great supporters of our community and will volunteer their time and energy before they are even asked.  Educational school visits, annual food drives, players' turkey giveaways, and hospital visits to the pediatric wards only scratch the surface of the events they have participated in, that have touched the lives of the people in our community.
Even when injured, both Thomas & Strief, in their own rights, found time amidst their hectic rehabilitation schedules to participate in community events. What a great pair of offensive players worthy of acknowledgment!
Congratulations again to Pierre Thomas and Zach Strief, Morton's the Steakhouse Community Players of the Week!