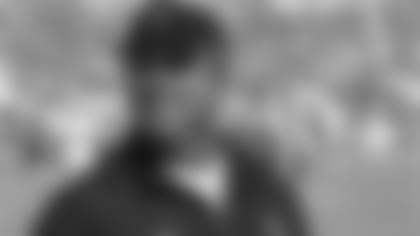 ](http://grfx.cstv.com/photos/schools/tul/sports/m-footbl/autopdf/2012-13/miscnonevent/firstdowndivas_registration.pdf "New Orleans Saints")
New Orleans Saints Head Coach Sean Payton, Wide Receiver Lance Moore and Running Back Darren Sproles will be featured speakers at
Tulane Head Coach Curtis Johnson's inaugural First Down Divas Women's Football Clinic on Tuesday, June 11 from 6-9 p.m. at The Crystal Palace in Harvey, La.
The First Down Divas Women's Football Clinic is an opportunity for women to learn and further understand the game of football
Along with Football 101 instruction from Green Wave coaching staff and Saints standouts, there will also be a live auction, door prizes, food and drinks and all proceeds will benefit the Devon Walker Fund, specifically Devon's Den.
Tulane senior football player Devon Walker was injured in the second season of the 2012 campaign and will need ongoing medical care. With the generous support of all the participants in the First Down Divas Football Clinic, the goal is to help offset some of Devon's medical/living expenses.
Devon's Den is the addition of a bathroom and bedroom to the Walker house in Destrehan. The addition will include the technology necessary for Devon's health and safety, as well as, enable him to continue his course work at Tulane.
To register for the event and choose from the four different packages, please download the Registration Form. The form and payment can be turned in at the event on June 11.
For inquiries, please call or email Liz Devlin Ziegler (504-314-2425/edevlin@tulane.edu) or Rachel Lindelow (504-314-2426/rlindelo@tulane.edu).