Saints Owner/Executive Vice President Rita Benson LeBlanc teamed up with New Orleans Hornets All-Star Point Guard Chris Paul to support Georges Enterprises and Raising Cane's announcement that National Lemonade Day is coming to South Louisiana.
Lemonade Day, which will be held on Saturday, May 7, is a free, community wide program that fosters entrepreneurship and character development among South Louisiana's youth by supporting them in establishing and operating their own lemonade businesses.
"I was very excited about this idea and it truly fits New Orleans," said LeBlanc. "This day will help children learn the value of hard work, responsibility, accountability and determination. It's also important to know a key to any successful business is that you have fun and love what you do.""
The Saints will hold a contest for the best Saints-related stand. Fans who decorate their stand in black and gold are asked to submit a photo of it to saintscontest@gmail.com. The Saints will pick the top five stands and have fans vote on them. The one with the most votes will win a tour of the Saints facility.
Young entrepreneurs are provided with free, detailed support materials, such as an Entrepreneur Workbook, Marketing Tips and the Caring Adult Guide, to help them establish their lemonade stand.
These "lemonaders" are advised to spend a little, save a little and share a little, donating a portion of their profits to a local charity of choice.  After covering their expenses and paying back their investors, children are encouraged to open a youth savings account. There is no registration fee for youngsters to participate.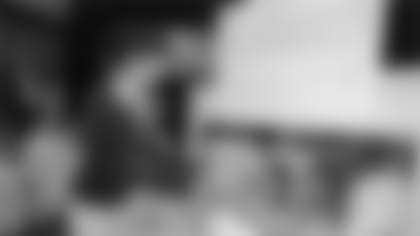 "We are so excited that everyone has joined us in bringing Lemonade Day to South Louisiana" said Georges Enterprises CEO John Georges. "Our region's future lies in the hands of our youth, and Lemonade Day not only recognizes this, but it embraces it."
On Lemonade Day, everyone has a job – either buying or selling lemonade. The community is encouraged to simply purchase lemonade from one of the numerous lemonade stands throughout our region. South Louisiana Lemonade Day is a part of Louisiana Kid Power, a non-profit organization that provides fun, proactive and experiential programs infused with life skills, character education and entrepreneurship.
"I always say that I don't have a job; instead, I have a passion. We at Raising Cane's support Lemonade Day because we want every child to have the skills they need to chase their passion and turn it into a successful business," said Raising Cane's Founder Todd Graves. "By instilling the basics of good business in our children now, we will ensure that our children and community have a bright future."
In closing, Georges encouraged everyone to get involved. "I am challenging the entire South Louisiana area to help me recruit 5,000 kids and their families to become lemonade owners and operators all over our region on May 7!"
Over 20 corporate sponsors which include Raising Cane's, the CP3 Foundation (Spokesperson Chris Paul's Foundation), the New Orleans Saints, the New Orleans Hornets, Ochsner Health System, the Youth Rescue Initiative, Lamar Advertising, as well as 35 partners including the Hornets, the Audubon Institute , the Afterschool Partnership, Junior Achievement, the Idea Village, Boy Scouts of America (Southeast Louisiana Council), the Louisiana Children's Museum, the Jefferson Parish Chamber of Commerce and the LSU Stephenson Entrepreneurship Institute have teamed up with Georges Enterprises and Raising Cane's to bring Lemonade Day to South Louisiana on May 7, 2011.
Registration will begin in early March. To sign up or learn about ways that everyone can get involved in Lemonade Day, May 7, 2011, please visit www.southlouisiana.lemonadeday.org. For information about sponsorships, partnerships or donations, please contact Anne Redd at (504) 338-8703 or at annefredd@gmail.com.
Lemonade Day was born in Houston in 2007, and was inspired by the lessons local entrepreneur and philanthropist Michael Holthouse taught his young daughter and her friend when they set up a lemonade stand.  Since then it has grown to a nationwide program, and this year Lemonade Day will expand to 28 cities.