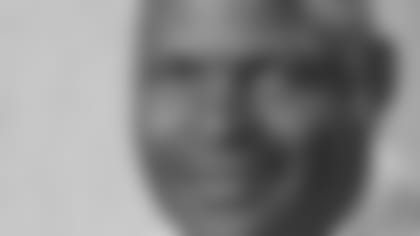 Rickey Jackson's Career Biography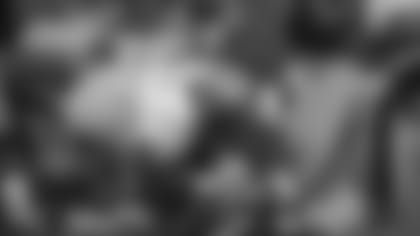 *Selected by Saints in 2nd round (51st player overall), 1981...Made immediate impact as rookie when led team with franchise rookie record eight sacks and was leading tackler...Six double-digit sack totals in career...Six Pro Bowls...All-Pro four times...Jackson finished NFL career as defensive end with 49ers...128 career sacks does not include rookie total since sack did not become official statistic until 1982...Born March 20, 1958 in Pahokee, Florida.
*One of the key players that fueled the New Orleans Saints transition from perennial losers into contenders in the late 1980s was linebacker Rickey Jackson. The club drafted Jackson out of Pittsburgh in the second round of the 1981 NFL Draft.
*He made an immediate impact as a rookie when he led the team with a franchise rookie record eight sacks and was also the Saints' leading tackler. He had another productive year during the strike-shortened 1982 season.
*In 1983 he established himself as an elite pass rusher in the NFL when he recorded 12 sacks. That year marked the first of six double-digit sack totals in his career. It also earned Jackson a trip to the Pro Bowl for the first time. In all, he was named to the Pro Bowl six times including his final year in New Orleans in 1993.
*He was named first-team All-Pro in 1986, 1987, 1992, and 1993. As Jackson raised his play to a new level, the team also began enjoying a new string of success. The Saints registered its first winning season and the first playoff appearance in franchise history after they finished 12-3 in 1987. Leading the way was Jackson who recorded 9.5 sacks, 74 tackles, three forces fumbles, and two interceptions. More winning followed when the Saints captured their first-ever division title in 1991. Jackson helped the cause with 11.5 sacks, 59 tackles, three forced fumbles, three fumble recoveries, and three passes defensed. New Orleans never finished below .500 during Jackson's final seven years with the team.
*After 13 seasons with the Saints, Jackson finished his NFL career with two final seasons with the San Francisco 49ers who converted him to defensive end and turned him into a pass rush specialist. In his first year in the Bay area, Jackson enjoyed a championship run with his new team capped by a victory over the San Diego Chargers in Super Bowl XXIX. He started at right defensive end for the 49ers in that game and chipped in with two tackles.
*Jackson retired after the 1995 season with 128 career sacks that does not include his rookie total since the sack did not become an official statistic until 1982. He also intercepted eight passes during his 227-game NFL career.
*All-Pro: 1986 (NEA), 1987 (NEA, SN), 1992 (PFWA), 1993 (SN)
*All-Pro Second Team: 1984 (AP, NEA), 1985 (AP), 1986 (AP), 1992 (AP, NEA), 1993 (AP)
*All-NFC: 1983 (PW), 1984 (UPI, PW), 1992 (UPI, PW), 1993 (UPI, PW)
*All-NFC Second Team: 1983 (UPI), 1985 (UPI), 1986 (UPI)
*(6) – 1984, 1985, 1986, 1987, 1993, 1994
In the NFL Record Book (at time of his retirement following 1995 season)
• [2nd] Most Opponents Fumbles Recovered, Career – 28
• [3rd] Most Sacks, Career – 128.0
• [Tied for 3rd] Most Opponents Fumbles Recovered, Season – 7 (1990)
Saints records held by Jackson
(Records through the 1993 season, Jackson's final season with New Orleans)
• [1st] Most Sacks, Career – 123.0 (includes unofficial 8.0 sacks in 1981)
• [Tied for 1st] Most Seasons – 13
• [1st] Most Opponents Fumbles Recovered, Career – 26
• [1st] Most Opponents Fumbles Recovered, Season – 7 (1990)
• [Tied for 1st] Most Sacks, Game – 4 (at Atlanta, Dec. 14, 1986; at Detroit, Sept. 18, 1988)
• [2nd] Most Sacks, Rookie Season – 8.0 (1981; note: sack was an unofficial statistic prior to 1982)
League/Team Statistical Titles
Team Statistical Championships
Sack Leader: 1981, 1983, 1984, 1985, 1986, 1988, 1995 S
s San Francisco 49ers All other titles with New Orleans