New Orleans Saints Head Coach Sean Payton2017 Training Camp Presented By VerizonSunday, August 13, 2017
"Overall, we knew today was going to be a tough practice. We wanted to create some spontaneous situations with a 'move the ball' period, much as you'd have in a game. I thought they fought through it pretty well. I am sure there will be a number of things that we like on this tape as well as things we can make corrections on. Overall, I thought we got a lot of good work done."
Did you feel it was difficult because of the conditions as well?
"We're three days removed from a game. They wore pads today. We knew it was going to be a physical practice. Temperatures were high. The challenge is that there were a number of guys that had about 15 snaps in the game, and there were a good portion of these guys that had 40 snaps. (We are) Trying to be mindful of that with respect to their reps (is important). Yesterday was a little bit lighter with regards to how we approached practice. We knew today would be a tougher practice."
You talked about being smart with the reps. It seems that guys such as Adrian Peterson and Mark Ingram were not getting as many reps early on in camp and are now starting to pick up more. Is that by design?
"Yes. We will talk about their roles the night before. We will have a spreadsheet; I will have it on my desk this afternoon. It will tell me how many reps they have had in training camp and in which periods. It can give you a total, and in brackets you would have a total including the preseason game. We look at those numbers. We talk about those numbers at night. We talk the next day about who we want to push more, who we want to work with the first or second groups. All of that is discussed. Within the framework of training, we are constantly trying to build up then recover. Knock on wood—the soft tissue injuries have dramatically decreased, to the players' credit. They are doing a good job with their hydration and taking advantage of the recovery areas. We are that much further along with their bodies."
What was Carl Lewis doing here today?
"He is a guest. We have him in for the afternoon and evening."
Are you having him talk to the players at all?
Were you surprised to see Drew Brees' frustration with the high snaps spill over?
"Yes, but that wasn't the reason he was frustrated. That's his competitive nature. We missed a protection assignment. It has happened a couple of times. It was not really about the height of the snap as much as it was about the protection. You are going to turn one guy loose, and it is really about knowing which guy you want to turn loose."
Kenny Vaccaro was vocal a month ago. He said that he was a top-15 draft pick and should be in the Pro Bowl. Have you seen a change in his level of play?
"Yes. I think, over the last week, I've seen a lot of good things on tape from him. He will play more in the game this coming week. I did not see or read any of his earlier quotes, but he is an important part of what we do defensively, not only as a safety but also as someone who has some versatility and someone that can be a leader."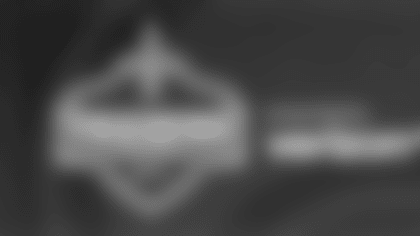 ](http://www.ticketmaster.com/artist/805984?tmlink=tmhomeAheadersearch)