(on the losing in heartbreaking fashion the last three years)
"I haven't been here the last three years. I do feel for the pain that the other guys who have been here. It doesn't feel good not getting this win."
(on the offense's lack of rhythm this afternoon)
"Absolutely. That is exactly what it was. The defense got us the ball early. We got three points out of it, which was good. The defense kept us in the game. They held them to 20 points (in regulation), which is pretty good. We just fell short offensively."
(on today's game)
"The goals that we have for the season fell short. We just have to go back to the drawing board and keep this brotherhood together. We need to stay alive and stick with each other and get after it next year."
(on the offense today)
"They made some key plays down the stretch that hurt us a little bit. It was a back and forth game. They came out with good energy. It's a playoff game."
(on losing in heartbreaking fashion the last three years)
"You just have to move forward and keep fighting as a team. That's all that you can really do. If we fall short and understand why, then all we have to do is work on the little things. We just have to stick with it."
(on the game today)
"I think they made a few more plays than us during the game. We struggled on third down early (in the game today). I felt like they were running the ball well and controlling the time of possession. We certainly put ourselves in position to win at the end of the game. We needed to make some bigger plays throughout the course of the game."
(on why the offense couldn't get into a rhythm today)
"I think we struggled on third down. It was tough to get drives started. It was hard to get that first down and get things going. I think that was our Achilles heel today."
(on losing in heartbreaking fashion the last three years)
"It's as difficult as you can imagine. It is certainly disappointing. We had a great season and we had a great team. It hurts to go out like that." (on the game he had) "It's a team game. I think they were forcing our hand. They were doing everything that they could to take away Michael Thomas and a few other guys. So, there was an opportunity for me to step up and make some plays. At the end of the day, it's all about doing whatever you can to help your team win I've had that mindset all year."
(on the offensive line's play)
"It was crushing for us. We didn't play our best game and I didn't play my best game. Collectively, we just didn't get it done. I wish we would have had a better game today."
(on if he saw this coming from the offense today)
"We just did not get into a rhythm right away. It was a slow start. We got a couple of drives going there at the end. It just wasn't enough today." (on why their defensive ends were successful) "They are both very good defensive ends. They are great at rushing the passer."
(on failing to reach the ultimate goal)
"We had larger dreams than this game. The season we put together had us poised to make a run through the playoffs."
(on digesting the disappointment)
"I'm just focused on the now. After a loss like that, I'm fighting back. We had key plays negated. We have to find a way to win." (on their ability to run the ball) "I don't know where they finished. As a defense, we wanted to do certain things. We want to hold their explosive plays and limit their run. We knew they were going to come in here and run and stretch with the toss. We didn't do enough." (on how bouncing back from this) "Ask me that at the beginning of next season."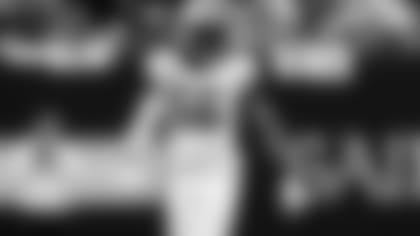 (on if he thought they would win in regulation)
"I think the mentality in every game is that you are going to win the game." 
 (on the disbelief)
"It's disappointing every time you set your goals and you don't reach them. I think at the end of the day that it's the end of a chapter and not the end of the book. There are chapters in the game and in life that aren't the best. It is all how you respond to it. You keep going. We have responded the right way before and we keep having to do so."
(on the length of time it takes to process the loss like today's loss)
"I think that everybody responds to things differently. I think that every situation is different. You have to process the emotions. From a mental standpoint, you have to deal with it. It hurts. There is no way around it. It hurts for a long time. There are dark days and dark times. They hurt. Eventually the sun comes out. At the end of the day, this is a child's game that we get to play. Every team except one has this feeling. At the end of the year every team in the league has this feeling except one. I think you have to keep it in perspective. There are a lot of people dealing with worst things in life than losing a football game. I think the first part of it is keeping it in perspective. In a game where you put everything into it at the start of the year to achieve your goal and not to hit it, it hurts. There is no way around it. There is nothing that you can do about it. You have to deal with it, but you have to realize that it is the end of a chapter and not the end of a book. You take it day by day. Keep putting one foot in front of the other."
(on making sure that the window of this team stays open for another opportunity)
"Every opportunity is different. You have to maximize the opportunity in the moment of the opportunity. This isn't a continuation. This was a great year that we put together. It's singular. It stands alone. It's not a continuation of other years. It was an opportunity. That window of opportunity closed. It is gone. That is why it hurts because you aren't going to get that opportunity again. No one can predict the future. No one knows what is in front of us. It is not what happens to you in life. It is how you respond to it. I do not know when that good will come and when that next opportunity will be there, but I know it's coming. I know at the end of the story I'm out on top. That's my mentality with life. Whether I win a championship or don't win a championship, I'm already a champion because of who I serve. I think that's my mentality. I try to stay positive in tough times like these even when it hurts."