SAINTS DRAFT DAY 1 SELECTIONS:
The New Orleans Saints have one selection in the first round of the 2021 NFL Draft on Thursday evening. The 28th pick is estimated to happen between 10 p.m. and 10:27 p.m. CT. Fans can tune in for Draft coverage on NFL Network, ESPN, and ABC starting at 7 p.m. CT.
Keep up with all our Saints pick coverage throughout the evening on NewOrleansSaints.com/Draft, our official mobile app presented by Verizon, and the team's social channels.
WATCH LIVE: SAINTS DRAFT PREVIEW SHOW PRESENTED BY COX
Catch our LIVE Saints Draft Preview Show presented by Cox as we analyze the team's needs heading into the 2021 NFL season and get a closer look at some of the prospects who may be on the board for New Orleans.
Stay tuned for LIVE interviews with our player selection + post-round analysis from Saints Coach Sean Payton as well. WATCH LIVE >>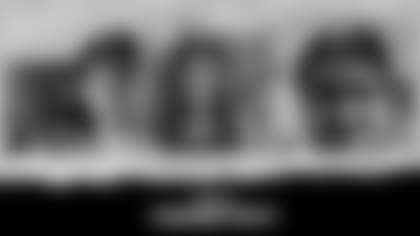 BE THE PICK WITH OUR SAINTS DRAFT HAT AR EFFECT
Just like the draft picks do when they hear their name selected during the draft, Saints fans can rock a Saints hat to represent the Black and Gold this week with our latest AR effect in anticipation of the 2021 NFL Draft. The photo effect is available on Instagram, Facebook and Snapchat.
When posting the video with the effect, fans are encouraged to tag the @Saints accounts and use the hashtag #SaintsDraft.
NFL DRAFT WATCH PARTY AT WRONG IRON
Need a place to watch the 2021 NFL Draft? Head to Wrong Iron on the Greenway, where the Bud Light will be cold and you'll have the opportunity to win amazing swag and autographed Saints merchandise!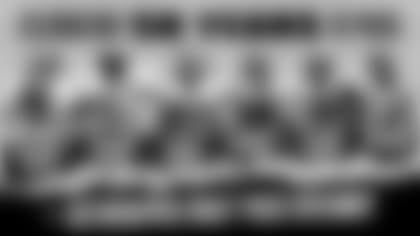 50 YEARS OF SAINTS DRAFT HISTORY SWEEPSTAKES:
We're honoring six Saints Draftiversaries by hooking up one lucky fan with an ultimate autographed draft pack featuring:
50 Years: Signed Archie Manning Throwback Jersey (1971)
40 Years: Signed Rickey Jackson "Dome Patrol" Poster (1981)
30 Years: Signed "Fast Freddie" McAfee Cleats (1991)
20 Years: Signed Deuce McAllister Football (2001)
10 Years: Signed Cam Jordan Helmet (2011)
5 Years: Signed Mike Thomas WR Gloves (2016)