The evidence suggests that whatever form the game between the New Orleans Saints (5-1) and Chicago Bears (3-2) assumes Sunday at Soldier Field, that the Saints will be ready for it.
That has been true of each victory during New Orleans' four-game winning streak, and it has been educating to watch. When class is in session against the Bears, here are a few items on the syllabus that could help the Saints emerge victorious:
Defensively, the Saints have managed to choke off opposing offenses for the better part of the last four games. Other than a leaky fourth quarter against Seattle (New Orleans led 27-7 after three quarters) and a generous touchdown drive allowed to Tampa Bay while it held a 14-point lead in the fourth, the defense has been lights out. In the last three games, the Saints have given up 13.3 points and 245 yards per game, and there's a chance that the Saints defense will shine again in this one. Chicago welcomes back Mitchell Trubisky at quarterback, but the fact is whether Trubisky or Chase Daniel has been taking snaps, Chicago – at 266 yards and 17.4 points per game, with just eight offensive touchdowns scored – hasn't been explosive offensively. Based on the numbers, the Saints should be able to get some stops and keep down the score on defense (by the way, the Bears run for just 81 yards per game). Chicago has scored 19 points, total, in its two home games this season.
The flip side of the Bears not scoring is this: New Orleans has struggled offensively in two of the wins during its four-game streak, scoring 12 in a two-point victory over Dallas and 13 in a seven-point win over Jacksonville last Sunday. What it needs is better efficiency in the red zone; the Saints were touchdown-less in four trips inside the 20 against Dallas, and 1 of 3 against Jacksonville. That doesn't mean they need perfection, but they can't be that kind of inefficient and hope to continue to win games. That especially may be the case against the Bears, because scoring opportunities may be precious. Chicago allows 13.8 points and 312.2 yards per game, and the Saints only are putting up 328.5 yards and 19 points per game on offense during their winning streak. When and if they reach the red zone, field goals might not be enough.
The Bears are a difficult team to be mistake-free against, and it's always imperative to keep the quarterback clean. Figure on Teddy Bridgewater taking some hits; Chicago has 17 sacks this season, and Khalil Mack (4.5 sacks, four forced fumbles) is a handful. The challenge for Bridgewater and the offense is to maintain possession against the Bears, who have forced 10 turnovers (six fumble recoveries, four interceptions) in their five games. The Saints have done a standout job against some elite pass rushers this season, but Mack is a different kind of challenge. A good running game will help, and if running back Alvin Kamara can't go or remains slowed by his ankle and knee injuries, Latavius Murray has to be as effective as he was against Jacksonville (eight carries for 44 yards, and three catches for 35 yards, with a receiving touchdown called back because of penalty). If this is a fistfight kind of game, Saints receiver Michael Thomas is built for that. Bridgewater could be targeting Thomas a lot.
Field position will be precious. Thomas Morstead arguably has been the NFL's best punter this season; he was NFC Special Teams Player of the Month in September, and was Special Teams Player of the Week for his work against Jacksonville (six punts, five downed inside the 20). If he can pin the Bears deep, and give the defense a chance to get a stop to give the offense a short field, that could prove to be pivotal.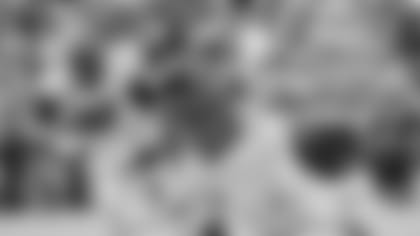 More related links of what the Chicago Bears are saying about the New Orleans Saints
Game Preview | Bears vs. Saints
Chicago Bears analysts Jeff Joniak and Tom Thayer break down the Bears' upcoming week 7 matchup with the New Orleans Saints at Soldier Field.
Week 7 Key Matchups: Bears vs. Saints
So how will Allen Robinson respond if the Saints commit to having their prized cornerback Marshon Lattimore on fulltime Robinson duty? Lattimore made the Pro Bowl as a rookie and has been a vital part of the improved Saints defense.