Above: Full contract drills wtinessed Zach Strief's helmet vanish.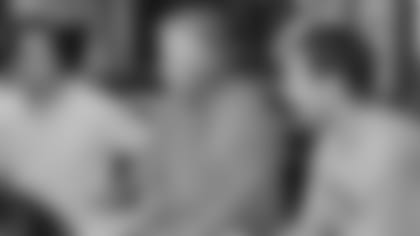 Left to Right: ESPN's Adam Schefter, Chris Mortensen and Drew Brees on "the bus."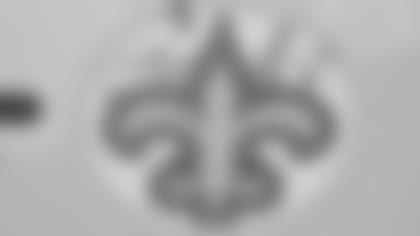 Head Coach Sean Payton and Drew Brees eached signed the Saints' logo.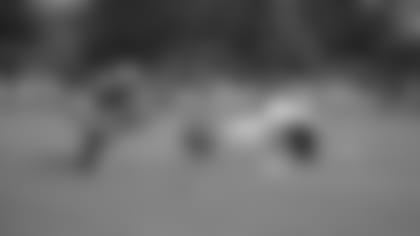 S Malcolm Jenkins gets puts through drills by defensive backs coach Dennis Allen.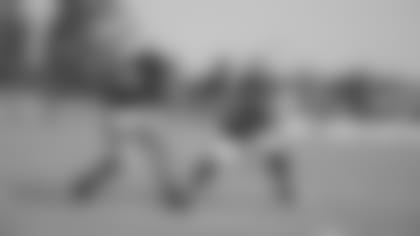 CB's Danny Gorrer and Tracy Porter work during drills.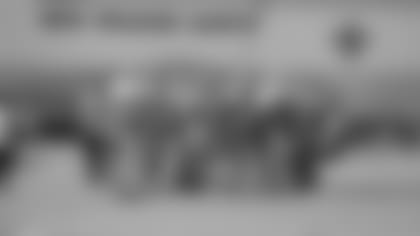 The offensive line huddles around line caoch Aaron Kromer.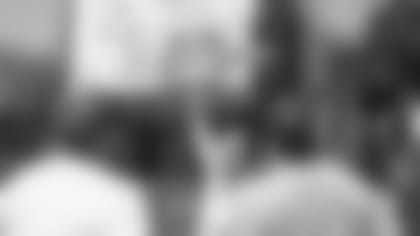 Schefter points out some highlights of the stop to Payton and Brees.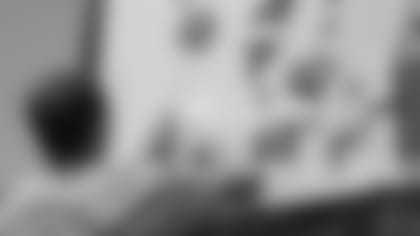 Brees stamps the Saints' decal on the back of the ESPN bus.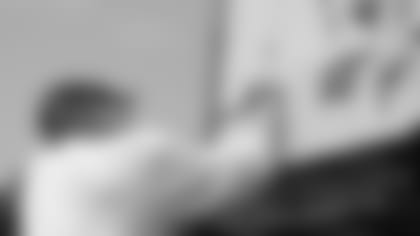 Payton puts the finishing touches on it.