<span>With the 14th pick in the draft, the New Orleans Saints selected Ohio State DB Malcolm Jenkins.   

*The 6-0, 204 pounder is the second defensive back ever taken in the first round of the NFL draft by the Saints. He is the 90th DB ever chosen by the club in the draft all-time.
*Jenkins was the first defensive back chosen in the 2009 NFL Draft.
*Jenkins, Pro Bowl DE Will Smith (2004) and former Black and Gold C Kurt Schumacher (1975) and LB Rick Middleton comprise the four first rounders taken by the Saints from Columbus, tied for the most in club draft history with the University of Georgia.
*Jenkins joins Smith and LS Devery Henderson/Kevin Houser.aspx">Kevin Houser as players hailing from Ohio State.
*Jenkins is the 12th player selected in the draft from the Buckeyes. New Orleans has only selected more players from USC (16) and Nebraska (15) all-time.
*Jenkins is the second 14th overall pick by the Saints in all-time draft history, joining former New Orleans DE Renaldo Turnbull (1990).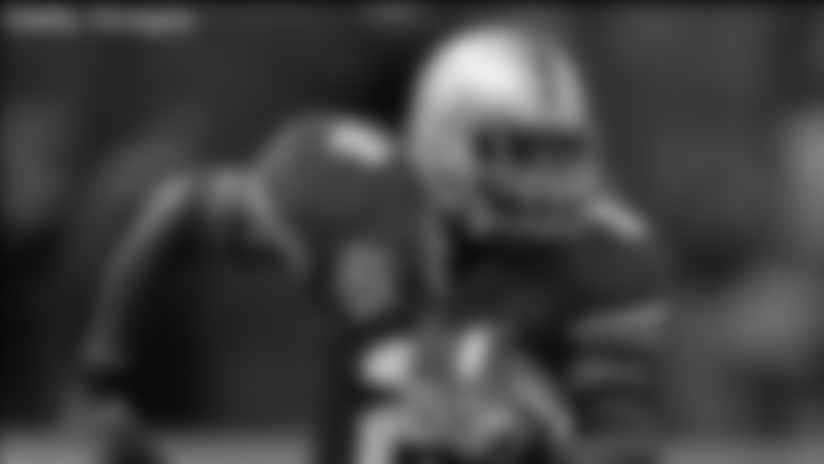 Click here to listen to a Windows Media Audio file of Malclom Jenkins following his selection by the New Orleans Saints.
Click here to listen to a Windowns Media Audio file of Saints Head Coach Sean Payton talking about the Saints' selection of Malcolm Jenkins with the 14th pick overall.