Tampa, Fla. – There were enough NFL- or franchise-record-setting performances in Sunday's 31-24 loss to Tampa Bay at Raymond James Stadium either to make these slam dunks, or to make them tough calls. Here goes…
OFFENSE: A lot of worthiness on this unit, even on a day that was a struggle (323 yards, 18 first downs and just 58 plays run, 23 less than Tampa Bay). Receiver Michael Thomas caught six passes, to become the first Saint to top 100 in a season (he finished with 104) and to set an NFL record for receptions in the first two seasons (196). Running backs Mark Ingram II and Alvin Kamara both topped the 1,500-yard mark in yards from scrimmage, becoming the first running back teammates to do so in a season. But Drew Brees completed 22 of 30 passes for 245 yards and a touchdown, and in doing so, finished the regular season by completing 72 percent of his passes. That's an NFL single-season record, and it's no fluke – he owns three of the four best single-season completion percentages. And when the Saints absolutely had to have it, he directed a 13-play, 92-yard touchdown drive in the fourth quarter that lasted 7:53, with Brees completing five of six passes for 57 yards and a 3-yard touchdown to fullback Zach Line.
DEFENSE: Let's see, there's Cam Jordan, who had a sack (his career-high 13th), and three quarterback hits along with a tackle for loss. And then there's linebacker Craig Robertson, who had an interception, three passes defensed and four tackles, likely one of his better days in pass coverage. But rookie safety Marcus Williams was the play-maker that the Saints drafted – two interceptions, two passes defensed, a tackle for loss and eight tackles. One pick was a bit more generous than the other – a Jameis Winston pop fly in the end zone in which Williams almost appeared to be the intended receiver – but he erased a scoring opportunity for the Bucs and he has shown a willingness to be physical as a tackler. Williams finished with four interceptions this season, and good start to what could be a very productive career.
SPECIAL TEAMS: Here's the slam dunk. Kamara, who must bathe in pixie dust or something, given his ability to create all manner of good things. He just recently returned to the role of kickoff returner – a role in which he flourished in college, by the way – and he paid dividends Sunday. After the Bucs needed 14 plays and 5:18 to drive 75 yards for a touchdown on the game's opening drive, Kamara evened the score in 13 seconds. That's how long it took him to catch the kickoff, hedge forward and stop as if he was going to take a knee and down it, then restart, locate a seam and glide through as if he was the only person on the field not wearing 20-pound ankle weights. That score was the one that thrust him into the history books; it was his 13th of the season, which tied the franchise rookie record (he later broke it with a 7-yard touchdown run) and it made him the second rookie in NFL history to have five rushing touchdowns, five receiving touchdowns and a kickoff return touchdown in his opening year. Honorable mention to kicker Wil Lutz, whose successful 48-yard field goal in the third quarter allowed him to tie the single-season team record of 31, shared by Hall of Famer Morten Andersen (1985) and John Carney (2002). But Kamara is special. He's not lightning in a bottle; he's just lightning.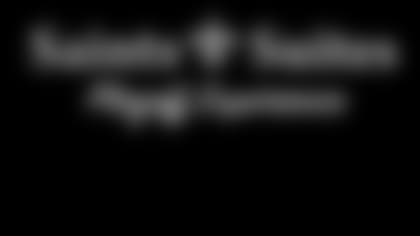 ](http://www.neworleanssaints.com/tickets-and-stadium/suites.html)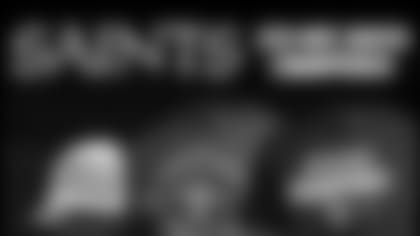 ](http://shop.neworleanssaints.com/source/bm-Saints-Comad-180x150-DivClinch)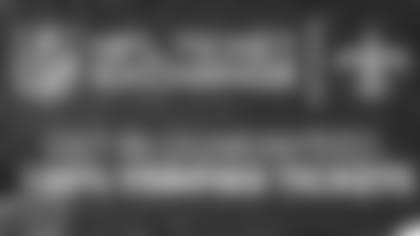 ](http://www.ticketexchangebyticketmaster.com/NFL/new-orleans-saints-tickets/?intcmp=tm108101&wt.mcid=NFLTEAMNOPERMUNVTELINKSIDEBAR_NAV)