If free agent receiver Jalen McCleskey is to earn a roster spot with the New Orleans Saints, he'll have two sources – one likely, the other not so much – to thank, in addition to his own talent.
First, the expected adviser has been his father, Tulane secondary coach J.J. McCleskey, a Saints cornerback from 1993-96, who has taught Jalen how to approach the game.
"It's still football," Jalen said his father has advised. "Nothing changes. Obviously, everybody is the top-of-the-line players, so you have to come with your best stuff every day. But at the end of the day, it's still football.
"It's still Xs and Os, Cover 2 is still Cover 2, stuff like that. You have to be able to watch film – that's the big part of the NFL, the mental part. He would just be teaching me watching film and being able to know what you have to do."
Second, there are the lessons learned by McCleskey last year when he was in Atlanta, as an undrafted rookie. Specifically, Falcons five-time All-Pro receiver Julio Jones helped with the pointers.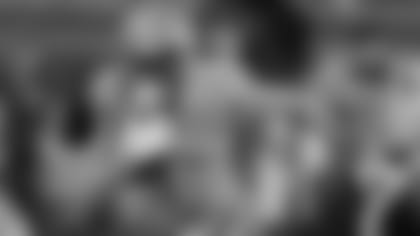 "Just how to practice, even more," McCleskey said. "Watching guys like Julio and Calvin Ridley, just watching them go hard every route, no matter if it was the first day where we were just doing routes on air, weren't even in pads. They ran every route full speed. And just learning the little stuff, in the game and how to run the routes, different ways to beat different techniques.
"Julio did a great job of coaching guys, he really helped out a lot. He was always the first one to come help you out if you needed it. So, just listening to guys like that."
McCleskey soon will learn how much the lessons will pay off while attempting to make an impact with his favorite team. The New Orleans native, who was raised in Madisonville, played at Oklahoma State and Tulane from 2015-19. In four seasons at Oklahoma State, he caught 167 passes for 1,865 yards and 17 touchdowns and as a graduate transfer at Tulane, he caught 37 passes for 581 yards and four scores.
The contract offer from the Saints followed McCleskey's pro day with Tulane this year, a showcase he was unable to participate in last year due to Covid-19 restrictions.
"(Tulane) Coach (Willie) Fritz allowed the guys last year who were supposed to have their pro day, because ours got cancelled for Tulane, he allowed us to come back and do pro day this year," McCleskey said. "I went in there and at the end of the day, the Steelers and the Colts were the only two scouts that kind of talked to me at pro day.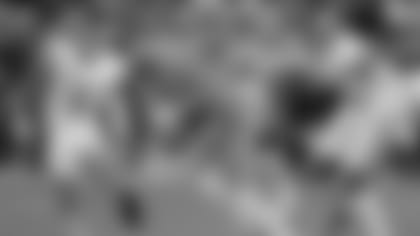 "Later on that week, my dad was just telling me that Coach Fritz had been talking to the Saints about me. And then I got a call from my agent, and one of the Saints' scouts called me. He called me, like, Thursday and was like, 'We want you to come in for a workout,' which was last Wednesday. So that's how that came about.
"I went in there for the workout, we did everything that we did and as I was driving on the Causeway, they actually called me and was like, we want to sign you, we're going to send you over all the stuff, things like that. I actually called my dad immediately and let him know. He was actually at work. He was excited."
McCleskey said he's well aware of how the Saints have developed low-round and undrafted receivers, like Marques Colston, Lance Moore and Marquez Callaway.
In part due to what he has been taught by his father and Jones, McCleskey believes he can become an addition to that group.