On mood after losing the game despite clinching the NFC South title:
"It's a little somber. Obviously, just the way that game ended that's not really what we would want. The bottom line is that we are the NFC South Champs and there is a lot to be proud of. It's been a long season. We've had our ups and downs at times. We've shown ourselves what is possible. Obviously, you play the regular season to give yourself an opportunity to get into the tournament and that's where we are now. We host a home playoff game against Carolina and we'll see where it takes us from there. The most important game is obviously the one right in front of us and we are going to need to be our best."
On the offensive play today:
"Well, I felt like there were some missed opportunities. Obviously, we could've done better. I would've liked to just finish the game out there at the end with us possessing it and just getting another first down or at least get us in a position to get a field goal was really the objective. That part was upsetting."
On if playing Carolina for the third time is an advantage for them:
"They're a divisional opponent, so there is a level of familiarity on both sides. They are a very good football team, very well coached and we always have battles with these guys."
On the pressure of a playoff game:
"It's single elimination, you know. Here's the thing, if you prepare that way, if you take that approach throughout your week of preparation and game day that you always have something to prove and you're always playing as if it's your last, then every game is the same."
On the overall offensive play heading into the playoffs:
"I think there are some things that we can definitely improve upon and we will definitely work on improving those things."
On setting the completion percentage record:
"Well, you're really talking about the passing game. You always talk about the efficiency in the passing game, right? I'd say our offense has the ability to really push the ball down the field. We're going to take our shots, we're going to call. We're going to be aggressive and when it's not there and you get shut down, you live to play another day and just know that you're going to come back and call it again. There's so much that goes into that. It's the receivers catching the ball. We got people doing a great job of protecting up front. It's the running backs. There's the timing and just the efficiency of the passing game that goes along with the run game. It goes along with just our overall execution as an offense."
On whether he believes running back Alvin Kamara should be voted Rookie of the Year:
"He has my vote, probably all of yours too."
On how important it is to have a player like Kamara:
"I thought that the most impressive thing was actually catching the ball in the end zone on the kickoff and standing there for about three seconds and taking off and just kind of running through everybody. He's very versatile. He can do a lot of things. He's a great weapon to have on this offense."
On what the team has to do to win the Super Bowl:
"You take it one at a time. You understand the objective that's right in front of you and you put together a great game plan. You focus on executing that game plan to perfection and then you go out and play your part. Once you get that taken care of, you move on to the next one. There's no more important game obviously than the one right in front of us. This is what we work so hard for. It's to have this opportunity. As the Division Champion, we get to host it, which is even better, so we'll put together a great plan and be ready to play."
On if he feels the Division Championship:
"I mean, it would've been much different in that locker room emotionally had we won that game, but bottom line is, I think we recognize that there are still things that we need to work on and continue to improve upon, so that we can be our best as we move into the playoffs."
On whether this team reminds him of past teams he has played on that have reached the playoffs:
"We've had our moments where offensively, defensively and specials teams, we have played well enough to be the best. Now, we have to do that on a consistent enough basis in order to move on."
On Kamara's play compared to previous people he has played with:
"Well, you know I can just tell you this, his traits. He's got incredible balance, obviously. He's a very natural runner. His ability to fit into tight seams running the football is pretty uncanny and then to shed tacklers. He's always got his feet on the ground. He's a very smooth athlete. You can see that on the kickoff. It barely even looked like he was running. That's Kamara's traits in that regard."
On his preparation for the game with the recent news of his grandfather's passing:
"I'll be with my family tomorrow and Tuesday burying my grandfather. I'll bring along my laptop and try to do what I can on the plane. I'll get my preparation in."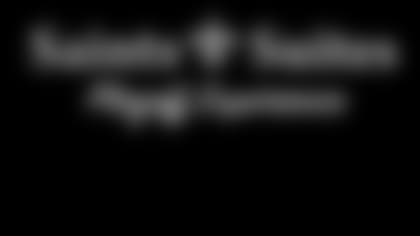 ](http://www.neworleanssaints.com/tickets-and-stadium/suites.html)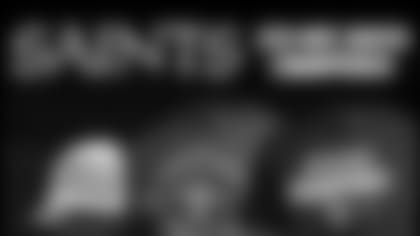 ](http://shop.neworleanssaints.com/source/bm-Saints-Comad-180x150-DivClinch)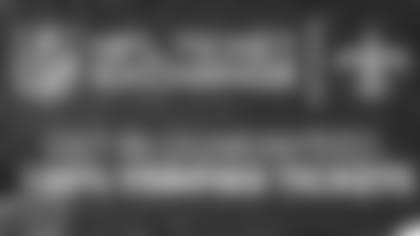 ](http://www.ticketexchangebyticketmaster.com/NFL/new-orleans-saints-tickets/?intcmp=tm108101&wt.mcid=NFLTEAMNOPERMUNVTELINKSIDEBAR_NAV)