To kick off the 2020 season, the New Orleans Saints will host the Tampa Bay Buccaneers at home Sunday afternoon at 3:25 p.m. CT in the Mercedes-Benz Superdome.
Two of the NFL's greatest quarterbacks will face off in a monumental divisional contest, with the stakes already high. Leading both franchises, Drew Brees and Tom Brady, signed by the Buccaneers in the offseason as an unrestricted free agent, are ranked first and second respectively all-time in completions, passing yardage and touchdown passes.
The Saints and Buccaneers have met each other 56 times, with the Saints recording 35 wins and the Buccaneers winning 21. The Saints recorded their first season sweep since 2014 in 2019.
WATCH ON TV
Fans can catch the action on the following television stations:
TV: FOX (WVUE FOX 8 locally)
Announcers: Joe Buck (play-by-play), Troy Aikman (color analyst), Mike Pereira (rules analyst), Erin Andrews (sideline)
WATCH ON MOBILE
Watch the Saints on the go this season via the Yahoo Sports or Saints app, free on your phone or tablet. Geographic restrictions apply. Local & primetime games only. Data charges may apply. WAYS TO WATCH SAINTS GAMES
LISTEN LIVE
Fans can catch the action on the following radio stations:
Local radio: WWL-870 AM and 105.3 FM
Announcers: Zach Strief (play-by-play), Deuce McAllister (color analyst), Steve Geller (sideline)
National radio: Compass Media Network
Announcers: Bill Rosinski (play-by-play), Chad Brown (color analyst)
Spanish language radio: KGLA 830 AM and 105.7 FM
Announcers: Mario Jerez (play-by-play), Juan Carlos Ramos (color analyst), Victor Quinonez (sideline).
NFL GAME PASS
Fans can get unprecedented access to every play, of every game, all season long, including the playoffs and Super Bowl with NFL Game Pass. A $99.99 subscription gives fans access to replays of every game, exclusive camera angles the pros & GMs use, condensed game replays to see every snap in around 45 minutes, player search options and live hometown radio feeds.
Also, the games go where you go as NFL Game Pass is available across devices including the NFL app via your smart phone, tablet, and connected TV devices.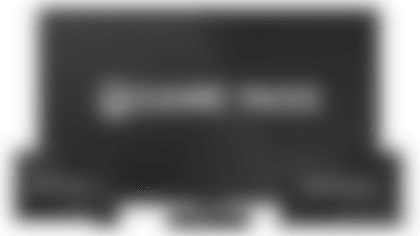 Ways To Watch
From here on out, the games go where you go. NFL Game Pass is available across devices. Never miss a snap!