(on the game winning kick)
"Like I said last time (in the Week One walk-off field goal) with our offense, quarterback and play-calling, they advance the ball. I told Drew (Brees) thanks for making it a little shorter this time. We continue to find a way to win when we are not really playing our best. It is a big team win and now we are off to a short week in Atlanta. I actually didn't hit the ball too well. My heart kind of sank a little bit to be honest. At the end of the day it was good (win) and a nice win."
(on a kicker recovering from three missed kicks such as Panthers K Joey Slye did today for Carolina)
"You hate it. Obviously, it is part of the game. Specialists are such a tight knit community. You don't want to win because a specialist screws up. It's hard to swallow as a specialist to see him go through that. I think he is a tremendous kicker. I told him that before the game. He has a bright future. He will bounce back and be good."
(on the defensive stand at the end to force the missed field goal)
"It was big. It was the reason that we won the game. We play complementary football. When one side of the football isn't doing well, then the other side picks them up. We found a way to win when we all were not super confident at the end. It was a big play by the defense and I am glad that they got it."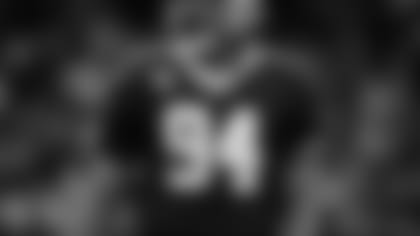 (on his personal foul penalty)
"I finally came around the corner of the tackle. I saw Demario Davis had the quarterback wrapped up. Immediately, I knew he (Kyle Allen) was going to swing around. I was trying to punch the ball out. The whistle blew and I came off it. The personal foul happens. That is a bonehead move. I heard that whistle and tried to stop, but it ended up hurting the team. As fast as we go, we try to give 100 percent on every play. You can't end up hurting y our team like that, so that's on me. It was a straight punch to the ball, but that is something that I have to be aware of. I'm trying to make a big play and ended up hurting the team. That is something that I have to deal with myself."
(on Marcus Davenport's huge game)
"That was huge. The way he is playing. He is getting faster and faster every game. He ended up making a huge play. It doesn't matter where it comes from as long as it comes."
(on his move on the missed field goal by Carolina)
"It's just a move. I'm just practicing it and trying to make it consistent."**
(on how long he has practiced the move)**
"I cannot tell you. It was not the first time that I used it today. It just worked." (on the third down sack) "It was good to be able to make it. Of course, I think about all of the other ones that I missed. Anytime that I can help the team win is great."
(on the third down play at the end of the game on the game-winning drive)
"That's what I am here for. I'm here to help my team win. I wanted to move the chains. I get so excited to make a play. I want to be the ultimate team player and make a play for my guys. The game was tied. We were going back and forth. We needed a play and I was able to make that."
(on if he was surprised on being wide open)
"I got open. I was able to get open. I give credit to the coaches for the preparation during the week."
(on being comfortable in the two-minute drill such as in today's win)
"I was very comfortable. We still have a lot of room for improvement. We practice it all (training) camp. We get tired. We go against the defense and compete. We prepare for that situation week in and week out. I'm just grateful for not cheating the preparation."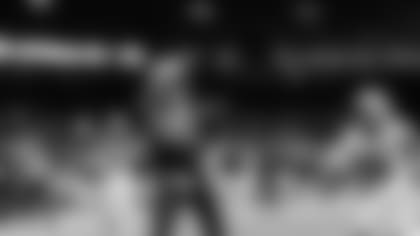 (on the third quarter touchdown reception)
"We got the matchup that we wanted. The defender feathered over the ball and stayed on top of me. It was kind of an out and up right on the inside edge of the numbers. He just got lost. The ball went right over the top of his head. He didn't even see it and I snuck into the back of the end zone."
(on the pass interference call)
"First of all, I appreciate Coach (Sean) Payton challenging it (even thought it was upheld). We lost a timeout which is huge in a game like this. It was man-to-man and the defender had outside leverage. He stayed on the numbers (and) created contact first. I'm trying to get him off of me to release back inside. When I released back inside, he just fell. It's a matchup game and that's what we are here to do. We are here to create matchups and take advantage of those matchups. What happens after that is not my fault. That's all I can say about it."