Tickets for the 28th Annual Saints Hall of Fame Induction Luncheon, honoring the late Will Smith and Hokie Gajan, are now on sale through www.saintshalloffame.com via Ticketmaster.
The event is set for Friday, Oct. 28 at noon at Chateau Country Club, 3600 Chateau Blvd. in Kenner.
Smith will be inducted into the Saints Hall of Fame for his outstanding playing career with the Saints while Gajan will receive the Joe Gemelli Fleur de Lis award for his contributions to the organization.
Tickets for the induction luncheon are $60 each or $600 for a table of 10. If you do not have an account, create an account to make your purchase.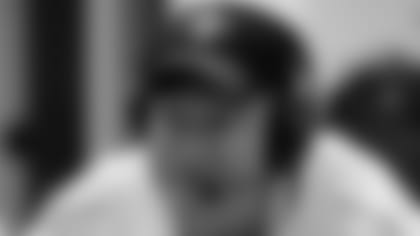 Tickets for the 17th Annual All Saints Night Gala on now on sale as well through www.saintshalloffame.com via Ticketmaster at a cost of $75 per person.
The event is set for Saturday, Oct. 29 from 6 p.m.-10 p.m. at Club XLIV and Encore at Champions Square.
The event features food from 25-30 top restaurants and caterers, door prizes and a host of prominent former New Orleans Saints players and Saints Hall of Fame inductees.
All proceeds benefit the non-profit Saints Hall of Fame Museum, which has been newly renovated for the 50th anniversary celebration of the New Orleans Saints franchise and is located at Gate B on the Plaza level of the Mercedes-Benz Superdome.