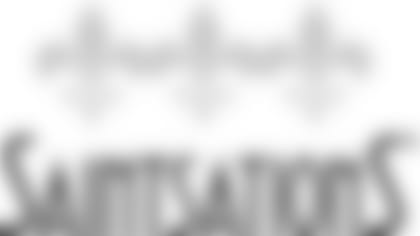 Future Saintsations can begin their cheer and dance career as a member of an elite group – the Junior Saintsations!
The Junior Saintsations will perform at a New Orleans Saints home football game during the pre-game festivities.
This is a great opportunity for young ladies between the ages of 6 to 16 years of age to learn basic dance and cheer techniques from the 2009 Saintsations while making new friends and having lots of fun! The Saintsations are zealous in their involvement in the community and always look forward to any occasion that they can work with young people. As a Junior Saintsation you will receive a practice t-shirt, the official Junior Saintsation uniform, pom poms, an autograph session with the 2009-2010 Saintsations, and a 2009-2010 Saintsations Team photograph. Every Junior Saintsation will be required to attend the practice on August 9th, the field rehearsal and the game performance on Friday, August 14th
Go Saints! Come join is at the FIRST pre-season game on the field as a member of the … 2009 Junior Saintsations!!!