New Orleans Saints Head Coach Sean Payton interviewed musician, songwriter, author and longtime Saints fan Jimmy Buffett for a piece that will air Wednesday, April 15 at 12:00 p.m. CT on "#HomeTeamTV", the club's daily content series for fans during the governmental stay-at-home order.
The Payton-Buffett interview will be part of #HomeTeamTV's weekly "Wildcard Wednesdays" segment, presented by Entergy. The episode will be available on NewOrleansSaints.com and the Saints app, as well as official Saints social channels.
Payton, the winningest coach in Saints history and Buffett, who has put out 27 top-charting studio albums, New York Times bestselling books, a Broadway play and has made numerous movie and television appearances, while standing the test of time in numerous sold-out world tours, have enjoyed a long friendship. While Buffett was a longtime Saints fan as a native of Pascagoula, Miss. and having grown up in Mobile, Al., he and Payton became familiar in the head coach's first season in New Orleans, when he guided the Black and Gold to the NFC Championship. That bond has only solidified as the Saints' fortunes have risen under Payton, with the Saints qualifying for the playoffs eight times, winning six division titles, appearing in three NFC Championships and winning Super Bowl XLIV. Buffett is often a guest on the Saints sidelines at contests at the Mercedes-Benz Superdome and has performed the national anthem multiple times.
Payton and Buffett will touch on multiple topics during the interview. Among them, the two will talk about the beginning of their long friendship, the mutual respect and admiration for each other's professions, the ties between football and music, the Saints' prospects for the upcoming season, as well as catching up on Buffett's latest entertainment projects.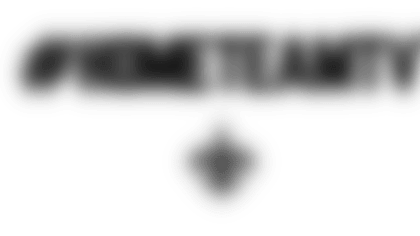 To make being homebound a little more tolerable, we're launching #HomeTeamTV, a new daily content series.