After the 2016 NFL Draft, NFL coaching legend Bill Parcells recommended a 5-foot7, injury-riddled wide receiver to New Orleans Saints Coach Sean Payton as an undrafted free agent pickup. Payton trusted the recommendation of his former boss and signed the Northern Illinois product, not really sure what he was getting.
"Obviously, I trust Bill quite a bit and value so many different things," Payton said last week. "So when he has a guy like that you're talking about signing as a free agent, I'm like, yeah."
Throughout the 2016 training camp period and preseason games, Tommylee Lewis proved to the Saints that he was worthy of being on the 53-man roster as he made catch after catch after catch.
However, the 170-pound wide out never truly got his chance to shine as a receiver during the 2016 regular season. In fact, Lewis only caught seven of 11 passes for 76 yards over 12 games.
Where Tommylee did get plenty of opportunities, however, was in the return game and with the special team's unit. He returned eigh kickoffs for 152 yards and 14 punts for 160 yards, having a 19- and 11- yard/return average respectively.
In 2017, the Saints receiver finds himself in a similar situation as last summer. He is performing well during the practices, yet he is still behind some of the bigger wide receivers on the depth chart, including Michael Thomas, Willie Snead, IV and Ted Ginn, Jr.
Clearly the smallest man on the field for most of the games, last year's training camp surprise wants to continue to get opportunities to make plays.
"I don't care about it. I don't really care about it," Lewis said when asked about his stature. "I've heard it all my life. In one ear and out the other."
After catching 10 passes for 124 yards and a touchdown vs. the Browns last Thursday, Aug. 10, the second-year pro is ready to breakout in 2017.
"I feel more comfortable and confident in the offense," Lewis said.
In fact, Lewis made the play of the night as he made a diving grab on a pass from Garrett Grayson to get the Saints in scoring position.
"I mean, it is just more comfortable," Lewis said. "I was feeling good. We just worked so hard. We worked so hard to come out and have fun."
Lewis spoke about his involvement in the return game during his media availability on Friday, Aug. 12.
"When I first got here I felt like that was my way in," Lewis said. "I take it seriously. It's an important job to me." With the team being deep at the wide receiver position, Lewis has a tough challenge ahead of him. However, if he keeps performing like he did against the Browns, it will be tough for Sean Payton and the coaching staff to let him go.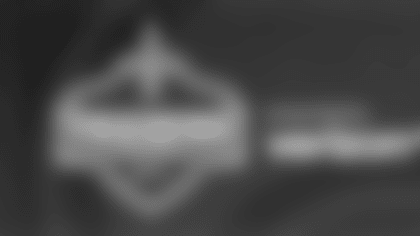 ](http://www.ticketmaster.com/artist/805984?tmlink=tmhomeAheadersearch)