<span style="">                         <span style="">PRE-GAME AND HALFTIME ENTERTAINMENT</span>               </span>                   
            <span style="">                         <span style="">[Detroit Lions](http://www.detroitlions.com/) vs. New Orleans Saints</span>              </span>                   
            <span style="">                         <span style="">Sunday, September 13, 2009</span>                </span>                   
            <span style="">                 </span>         <br>        <span style="">                   
            <span style="">GAME DESIGNATION:</span>         REGULAR SEASON HOME OPENER  

GAME TITLE PARTNER: FIRST BANK & TRUST
Giveaway Item: Saints Car Flags

EARLY ACTIVITIES:

Saints Experience: Inflatables and Interactives (Northeast Corner) (9:30-11:30)
Bud Bridge: Fan Activities and Sponsor Tents
On Stage: BoogieMen (9:30-11:30)
Food & Beverage: Concession displays on Gage C and exterior Plaza
Merchandise: Trailer - Located at Gate C
Verizon Face Painting and get your head in the game photo booth
Marines Chin Up Challenge
Saints Experience: Inflatable's and Video Games
Lottery: Buy all three new $5 exclusive Saints Scratch Off's
Ochsner Bean Bag Toss for prizes
Army Football Toss
Coors: Check out the Saints wrapped Chevy Avalanche and Tailgate Trailer that will be given away to one lucky fan on Dec 19th.
Bud Bridge: On Stage: BoogieMen (9:30-11:30 AM)
Entering the Gate: Copeland's Boat Race - don't forget to pick up your yellow, blue and orange , boat race tickets when you enter the dome for your chance to win a prize!
GAME TITLE PARTNER: First Bank & Trust
Giveaway Item: Saints Car Flags (first 50,000 fans)


Featured Entertainment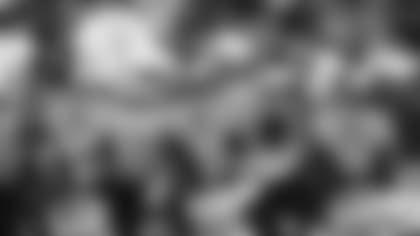 SOUTHERN UNIVERSITY "JAGUARS" MARCHING BAND

From performing high-volume rhythm and blues, to playing flawless, show-stopping classics, from popular hip hop dance moves to precision drill steps, the Southern University Marching Band has achieved legendary status as one or the nation's top college bands.
The Jaguars Marching Band has performed around the world, including performances for three United States presidential inaugurations, four Sugar Bowls and five Super Bowl appearances. The SU band has also appeared on several national television shows and an award-winning documentary by NFL Films.
This talented, world-traveled marching band is under the direction of Lawrence Jackson with assistants Carnell Knighten, Nathan Haymer and Lorenzo Hart
STAR-SPANGLED BANNER
BRYAN BATT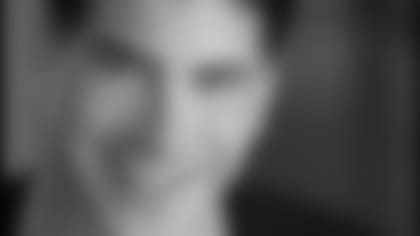 Native New Orleanian-Bryan Batt is an actor, designer and civic activist. He has recently received rave reviews for his portrayal "Salvatore Romano" in AMC's critically acclaimed dramatic Television series MAD MEN. The runaway hit has been awarded with 6 Emmys, 3 Golden Globes, the Screen Actors Guild as well as the Peabody award, and is nominated for a record 16 Emmys this year.
As a Broadway veteran his leading and principal roles include: 2005 revival of LA CAGE AUX FOLLES, BEAUTY AND THE BEAST, SUESSICAL THE MUSICAL, SUNSET BLVD, SATURDAY NIGHT FEVER, THE SCARLET PIMPERNEL, JOSEPH AND THE AMAZING TECHNICOLOR DREAMCOAT, STARLIGHT EXPRESS, and CATS. Off Broadway: FORBIDDEN BROADWAY (Drama Desk Nomination). Theatrically, Bryan is most proud of originating the role of DARIUS in both the N.Y. and L.A (Drama Logue Award) productions as well as the film adaptation of Paul Rudnick's ground breaking comedy JEFFREY.
Here in New Orleans Bryan is co-owner and one of the creative forces behind the nationally recognized HAZELNUT, a fine gift and home accessories shop. HAZELNUT has been featured in the NEW YORK TIMES, HOUSE BEAUTIFUL, IN STYLE, TRADITIONAL HOME, SOUTHERN ACCENTS and more.
Bryan lives tri-coastally, splitting his time between New Orleans, New York, and Los Angeles….And he truly knows what it means to miss New Orleans!
COLOR GUARD
NEW ORLEANS FIRE DEPARTMENT
Coca Cola Cash Catch
Super Chevy Dealers Super Bowl Showdown
SPECIAL PRESENTATIONS & EVENTS

The Saintsations
Saints' First Bank and Trust
"Teachers of the Week"
First Bank and Trust Junior Captain
United Way "Kickoff" Presentation
Saints' Mascots
Copeland's Tee Retrievers
Peoples Heath Champion
Saints Strolling Jazz Band
Circle K Tunnel Team