<span style="">Movie buffs have Ebert and Roeper. NFL Draftniks have Kiper and Mayock.   

And just as the strong opinions on the latest Hollywood blockbusters vary from critic to critic, so to do the opinions from draft analysts on the prospects of each annual NFL Draft class.
It is the time of year where potential NFL players rise and fall in the eyes of pundits and "those in the know." A player, usually back on his college campus, or perhaps in his hometown, can watch as notable draft analysts dissect whether he is moving up in the eyes of NFL teams, or moving down, or even, in some cases, if they are on the radars of teams.
Saints' Executive Vice President/General Manager Mickey Loomis admitted today they although minor changes to the draft board are still being made, "tinkering is the word I would use," Loomis said, "the top half of the board is pretty well set."
Loomis went on to say that the team's scouts and assistant coaches utilize every free minute of time they have to collect the last bits of information on a player, and then add the last few pieces to a draft puzzle that has been in the works since the day after the 2007 draft.
Yet, all these machinations coincide with the tight-lipped deliveries of NFL General Managers and Head Coaches that are deep in the information collection process and at the diametrical polar opposite end from informative sharing. Smokescreens, deceptions and untruths are often floated through the grapevines of the NFL and into the waiting minds of journalists and television personalities waiting to pounce on the latest rumors.
Each NFL team spends handsome sums of money each year in the draft process, ranging from employing scouts, subscriptions to pricey scouting services, assigning scouts and team personnel to traverse the country (and the occasional international foray), attending the NFL Combine, personal workouts, spending time with players, bringing prospects in for further information gathering and then re-convening to put together a working draft board.
"The first thing I want to do here is to express my gratitude for our personnel department for the great job they do. Our area scouts: Jim Monos, Barrett Wiley, Dwaune Jones, David Hinson, Josh Lucas and Terry Wooden," said Loomis. "Then there are the in-house guys like Jason Mitchell, Joey Laine, our Director of College Scouting Rick Reiprish, and Vice President of Player Personnel, Rick Mueller. These guys log thousands of miles on the road."
"They spend a lot of nights away from their families and they write a few thousand reports and evaluate 1,300 college football players," Loomis said. "All for us to select six guys this weekend that are going to impact our football team. Our scouts fill a critical role for our organization, just as they do for every team, but they are too often overlooked. So I want to express my gratitude towards them and say how grateful I am for the great job they do for us."
It is enough travel and time on the road enough to make even the most hardened business traveler a tad nauseous. The idea for some is particularly enticing, but the notion of four star hotels and gourmet meals is quickly dashed with the reality of standing in lengthy airport check-in lines, delayed flights, missed connections, and food that comes packaged in cardboard boxes is a far more realistic picture.
All this done on cold, bleak fall and winter days across the country in an effort to be able to help the team compile a "big board," pitting the overall grades of each player against one another. Only to often sit and watch the players come off the board and be placed on plastic magnets on a board showing where all the prospects are headed once the draft begins.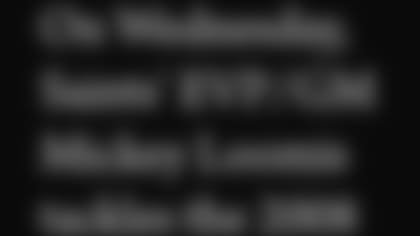 Each year one or two of the key phrases that are seemingly bandied about is whether a player has "intangibles." Meaning after all the workouts are complete, and the numbers have been inputted and saved, does the player have a big enough heart and enough desire to separate him from his closest competitors?
That, according to most, is what separates the good scouts from the great ones. The ability to mine information and glean that one tidbit of information that could define a player as either "great" or "above average," "good" to "serviceable," "a role player" or "a player that simply "might have a shot."
The Saints, under the direction of Loomis, prioritize three main aspects of a player's make-up when grading their talent level and overall skill sets. "Character, toughness and intelligence," said Loomis. "Those are the topics that you spend a considerable amount of time covering."
Loomis stated that each player is uniquely different and that all of the information about draft eligible players is thoroughly discussed and analyzed.
Somewhere beyond the measurable and tangible results, lies a cauldron of positive buzz-words such as "great instincts", "good football awareness," "pure toughness" and "football smarts." Words that make even the most veteran members of the scouting staff edge forward on his seat and take a closer look at the massive binders full of information and state-of-the-art computer printouts generated by the teams' scouts and coaches.
Conversely, players hope to avoid the more negative buzzwords from scouts, words such as "soft," "inconsistent," "needs to be constantly motivated," and the overly simplistic, but nonetheless, ever-damning "dumb."
Those dubious distinctions, as well, earn their way into the same binders and Intel-powered programs.
In essence, the Saints, and the other NFL teams, take into consideration the overall capabilities and abilities of a player through his production on the field, factor in overall athletic talent, height, weight, speed and athletic ability and combine it with thorough evaluations on character, toughness and intelligence.
The Saints spend considerable time separating what a player can do in workouts versus overall production and football playing ability. Certainly every team covets the biggest, fastest and toughest players at each position, but often is the case that the biggest and fastest players may not translate to the best football players.
Thus, separations are made, and often the result is a fan sequestered away with a published draft guide who clamoring for a player with ideal measurables, only to be passed over in favor of a player his or her team has identified as a better fit.
With the seemingly ever-increasing number of web sites and up-to-the-minute draft publications devoted to fulfilling the NFL fans' insatiable appetite for analysis, much is made of the difference between 4.3 and 4.5 seconds, sometimes, it seems, bordering on psychosis.
Rest assured Saints fans, the team's general manager, head coach, scouts, and assistant coaches are fully aware of players who register less-than-ideal measurables, as well as the handful of players who seemingly have the complete litany of skills and the proper makeup. But teams, even in the age of "Moneyball," know that they can never let the numbers alone dictate the selection process.
Thus, scouting proves to be every bit of a scientific study as it does to those of a physiological and psychological endeavor, while keeping the most important overall question ("how do they play football?") paramount.
Sometimes, through all the information gathering and final grades, the selection of player in the draft process must come down to a gut decision.
And that is where men who have spent seemingly a lifetime around the game of football truly stake their claim.
"What level is their passion to play this game?" said Loomis. "This isn't a part-time vocation. This is a 365 days a year job, and you have to have that self-motivation to always be looking to improve and take to the coaching that is available. Those are the types of questions that it often comes down to at the end of the day."
"For a player, there is always more to learn, there is always the need to be in the best possible condition, and that's what you are looking to ascertain," Loomis continued. "We want players that have those abilities and desires and that can play the game at the highest possible level."
The Saints, with scouts and coaches with strong ties and connections in the college game, employ all of their resources when collecting information on prospects and seek strong conviction from them throughout the grading and selection process.
"It's about production, character, toughness and intelligence" Loomis reiterated. "When you put it all in front of you, then you say 'this is guy's got it and you hope he's available when it's our turn on the clock."
On Saturday and Sunday, it's lights, camera, action!
A LOOK AT THE SAINTS' SCOUTING STAFF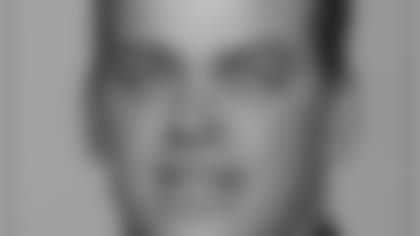 Rick Mueller
Vice President of Player Personnel. Leads the Saints' continual efforts to build a talented, productive roster of players. Those responsibilities range from evaluating current and future NFL free agents to scouting and studying college prospects nationwide. Mueller supervises and coordinates the organization's college and pro scouts, and his duties peak each year when running the Saints' draft room. Has also worked for the Jacksonville Jaguars, Sacramento Gold Miners (CFL), Sacramento Surge (World League of American Football) and Seattle Seahawks. College: University of Puget Sound.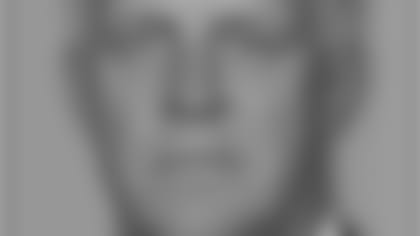 Rick Reiprish
Director of College Scouting. Joined the Saints in 2004 and brings 28 years of NFL experience to his post. His responsibilities include coordinating the efforts of the scouting staff and evaluating college prospects. He previously has worked for the Jacksonville Jaguars, Seattle Seahawks, BLESTO Scouting and the Kansas City Chiefs. College: Villanova University.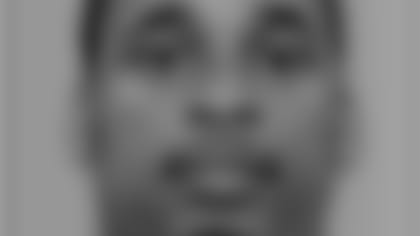 David Hinson
Area Scout. Northeast Region. In his third season with the Saints. Previously was BLESTO scout for the Buffalo Bills. College: University of Buffalo.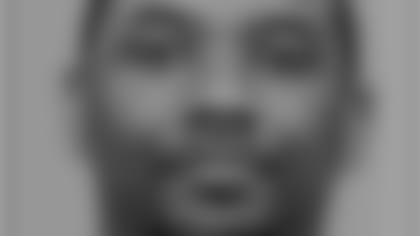 Dwaune Jones
Area Scout. Midwest Region. In his third season with the Saints.Former NFL and NFL Europe wide receiver. Previously worked for the Seattle Seahawks and a coaching stint in NFL Europe. College: University of Richmond.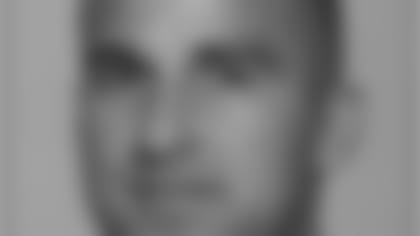 Josh Lucas
Area Scout. Southwest Region. In his third season with the Saints, after having previously served as the Saints' as a scouting assistant. Previously worked for the Jacksonville Jaguars. College: Harvard University.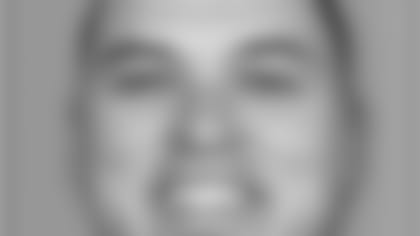 Jim Monos
Area Scout. Southeast Region. In his third season with the Saints. Previously worked for the Philadelphia Eagles. College: Bloomsburg (Pa.) University.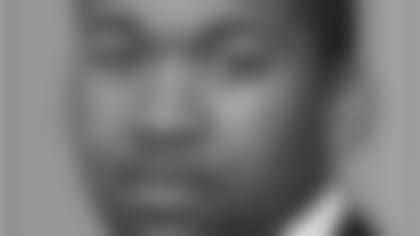 Barrett Wiley
Area Scout. Central Region. In his ninth season with the Saints and fifth as an area scout. Previously served as the club's combine scout for both the Saints and the National Football Scouting Combine. College: Guilford (N.C.) College.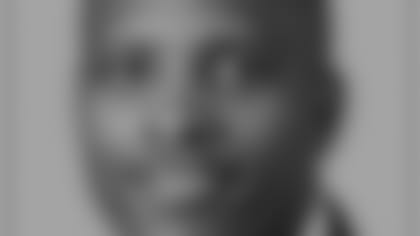 Terry Wooden
Area Scout. Western Region. In his first season with the Saints. Former NFL linebacker for the Seattle Seahawks, Kansas City Chiefs and Oakland Raiders. Previously worked for the Buffalo Bills prior to joining the Saints last spring. College: Syracuse University.