The New Orleans Saints and Crown Royal worked together during the 2022 NFL season to find and reward individuals for their contributions to the community. Each recipient of the "That Deserves a Crown" honor received tickets to a game, transportation, pre-game hospitality and a gift card to the team store to thank them for their community efforts. Here are this year's honorees: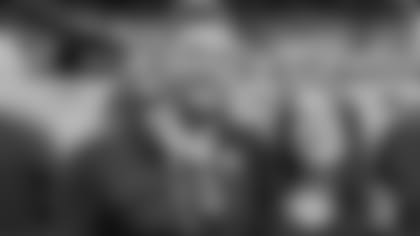 Brad Holland
The Saints and Crown Royal honored Brad Holland with a VIP Saints game day experience at our home game vs. the Bucs on September 18th. Holland has served the Gulf Coast for 16 years as a leader in disaster recovery and construction. He moved from Philadelphia to help rebuild after Hurricane Katrina, starting as an AmeriCorps. He is now the Director of Construction with Habitat for Humanity of New Orleans where, under his guidance, New Orleans Habitat has helped hundreds of families through our home-building and home repair programs, often in areas hard-hit by floods and hurricanes. Bradley was instrumental in keeping the home-building program running during the pandemic in order to keep serving the community in times of great need. He has helped train hundreds of AmeriCorps members, staff, and interns and led thousands of volunteers on the build site. As Construction Director, he has been deeply involved in redesigning Habitat homes to better withstand storms and is leading recovery efforts in Jean Lafitte.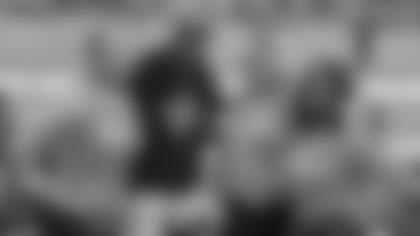 Martha Wiggins
Chef Martha Wiggins is the Executive Chef at Café Reconcile, a Central City nonprofit that uses the structure of a neighborhood café as a teaching platform, surrounding it with mentoring and social services. It's aimed at reconnecting young people with jobs or further education. Chef Wiggins teaches her interns "foundational skills" that they can take anywhere; like attention to detail, teamwork, leadership and communication. Wiggins is focused on the confluence of equity, inclusion and restaurant culture, and as a Black woman leading the culinary side of a program serving a predominantly Black community, she has found a position to spur change. "Development and training are things I've been invested in everywhere I've been, whether that was recognized or not; here that's the priority, making sure that the interns have a valuable experience and that the guests have a good experience too," she said. "When I was finally in front of the first cohort of interns I realized this was why I'm here."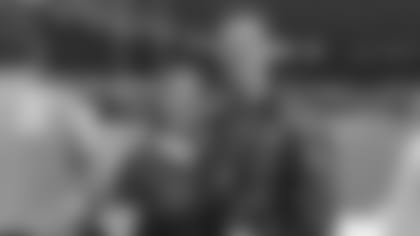 Major Bobbie Ragsdale
MAJ Ragsdale is a native of Jefferson Parish and a lifelong Saints fan. President of the West Point Class of 2007, he has served in the Army for nearly 20 years, including deployments to Iraq and Afghanistan, where he earned the Bronze Star. After completing his Master's degree at Harvard University, MAJ Ragsdale returned to the Greater New Orleans area with his family to serve as the Assistant Chief of Staff in charge of Civil-Military Operations for the 377th Theater Sustainment Command. He spent most of the last year deploying around the United States in support of Operation Allies Welcome, setting up refugee camps for Afghan refugees and then working to resettle them into communities across the country, an endeavor for which he received the Hubert H. Humphrey Award for Service to America. Heavily involved in the New Orleans community, he is volunteers his nights and weekends in various charitable activities, including serving as the Chairman of the NOLA Gold Rugby Foundation and the President of the Fisher House of New Orleans, which provides completely free lodging for Veterans seeking care at the New Orleans VA Health Center.