The New Orleans Saints and Crown Royal worked together during the 2020 NFL season to find and reward individuals for their contributions to the community. Each recipient of the "That Deserves a Crown" honor was treated to a virtual meet-and-greet with a Saints player to thank them for their community efforts.
Patricia Dunn
Patricia has worked tirelessly during the pandemic to ensure service members and their families remained connected to family, home, and country throughout this difficult time. Although her husband was deployed most of the pandemic, she continuously volunteered countless hours to the United Service Organizations to increase the morale of our nation's heroes. Patricia volunteered over 50 hours, providing drive by programs and food services to service members, crafts and fun activities for families to remain engaged while sheltering in place and providing nutrients to the National Guard assigned to work COVID-19 response. Her strength and endurance are truly an inspiration to so many.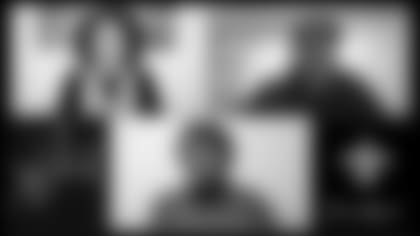 Mamie Jackson
Mamie has been the backbone of Second Harvest's operations for years. She is their unsung hero and lovingly refer to her as General Jackson. This year, Second Harvest has doubled their distribution to more than 70 million meals across South Louisiana to help people affected by the pandemic, and Hurricanes Laura, Delta and Zeta, in addition to the everyday disaster that is hunger. Not one meal can leave the two warehouses, either from New Orleans or Lafayette, without Mamie figuring out how the food is stored and transported to those in need. She gave up her evenings, holidays and weekends for months on end to ensure that Second Harvest helped every person in need that they possibly could. With her previous experience in the military, Second Harvest was extremely grateful to have Mamie on their team when they received the gift of National Guard volunteers. She knew how to mobilize more than 40 soldiers and thousands of volunteers so they could work with 700 partner organizations, City Council Members, Parish Presidents and Mayors, and others to have food distributions in hundreds of communities and locations across South Louisiana; including Zephyr Field, Cajun Field, Houma-Terrebonne Civic Center, the Alario Center amongst others. Mamie has committed so much of her life to ensuring people have enough nutritious food.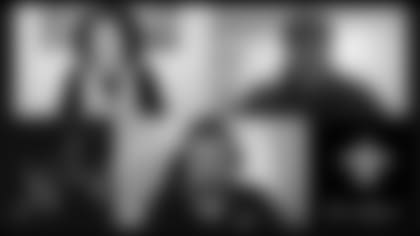 Philip Stonecipher
Philip is a longtime volunteer and board member of Rebuilding Together New Orleans. He's served as the House Captain for Shell for the last decade. This year, he recruited and led his team to volunteer over five different build days to repair the home of an 8th Ward resident for Shell's 30th Annual October Build. When Hurricane Laura and Delta damaged the Lake Charles area, he rallied his company and peers to respond, providing disaster relief to over five families. Philip is an incredibly dedicated volunteer who regularly gives his time and talents to support our organization and others.