The ups and downs, twists and turns, peaks and valleys and undercurrent of anxiety of the 2020 NFL season for the New Orleans Saints ended Sunday, in their 30-20 loss to Tampa Bay in the divisional round of the playoffs.
In his season-ending teleconference, Saints Coach Sean Payton said Thursday that watching his team weave through a season with a pandemic serving as a backdrop was a source of pride.
"There's so much that went into it," Payton said. "The first thing, obviously in light of this year's season – all the testing and Covid protocols – I thought this team was outstanding in so many areas relative to some of the adversity and distractions. I thought it was a tough-minded group. I was proud of them.
"It's going to end well for one team, and having experienced that before, we know what that's like. But I thought on a number of occasions, when it would have been easy to look at it with a glass-half-empty type of outlook, I thought these guys really battled, and that was encouraging. I thought we had good leadership, we had a good mix of veteran and young players that contributed – a lot of players that contributed."
The contributions came in a season that never went off the rails. The regular season completed from start to finish, on time even with several games juggled around due to Covid-19 protocols.
The Saints, in fact, posted a 31-3 victory over Denver in a game in which the Broncos didn't have any quarterbacks; one tested positive for Covid-19, and the others were out due to contact tracing. But the games were played, and Payton said that, too, was a high point for the league.
"I think in a number of different ways, it became a positive outlet for us," he said. "We were obviously fortunate enough to still have real good jobs. When you look around the country and how this affected many people relative to their work, that's not something that anyone took for granted.
"And then probably like every other team, we're kind of routine driven where you begin to get in schedule and although it's different – every morning you're in the Covid trailer, and then next step is filling out your email that you get every morning that you have to with your temperature in it, and then meetings – you kind of get into this season routine. And it's long but it can go by pretty quick. You lose track of the weeks, the months and you're really opponent-driven relative to what week are you in, when's the bye week.
"But I think there's so much that took place during the year. (And) I haven't even approached all the unrest in our country relative to so many topics. I think that this locker room and playing these games, it wasn't a respite for these players but a way to help in some regards. I think we look at it that way. I think the league did a real good job, all things considered, with the challenges they had when you look at the amount of players and the amount of coaches and the logistics in a difficult year."
Among Saints coaches, there will be at least one opening. Assistant head coach/tight ends Dan Campbell was hired as head coach for the Detroit Lions. New Orleans lost another coach (defensive line coach Ryan Nielsen was linked to the defensive coordinator opening at LSU, but remained with the Saints and was given a three-year contract and the title of assistant head coach), and still might lose at least one more (defensive coordinator Dennis Allen interviewed for the head coaching position with Philadelphia).
Payton said there is no friction with Nielsen, who has a bright future in the NFL.
"We're outstanding," he said. "We're fantastic, fired up that he's returning. Every once in a while in this business, you have talented people and you work with, you work hard and they have other opportunities and then every once in a while, you go into recruiting mode.
"He's someone that very soon, you're going to see as a head coach at the NFL level. He's extremely talented, and I'm fired up that he's returning. And I'm fired up that he's signed on for three more years. I think he's going to be one of those guys, just like we're seeing with Dan Campbell and soon to see, I'm sure, with Dennis Allen, he's going to be one of those guys that before long – and it won't be long – that'll be a head coach in this league."
Payton addressed a myriad of topics Thursday, including: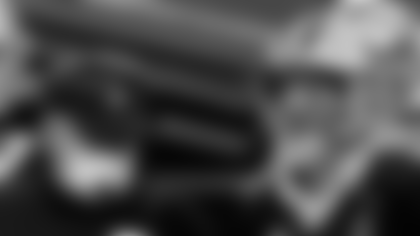 "Over the years, his durability and availability is quite amazing when you think of the amount of games, the amount of years you're playing that position. There's that physical wear and tear. I can recall so many of these different injuries – back when he missed the Carolina game (in 2015) because of an oblique or a stomach pull, it was gut wrenching for him to throw.
"He was the first one that told me about what a plantar fascia was because I really never knew what it was until I ripped mine in training camp and then all of a sudden I realized how much that hurt. His story of overcoming an injury (in 2006) that no one had ever had before at the quarterback position, with the rotator cuff. He's as courageous and as tough a player as I've ever been around, not only physically but mentally. And I also know, there is a grind mentally – a wear and tear each week of getting ready to play at that level and the level he expects himself to play at. So nothing that he ever does surprises you because you've seen it time and time again.
"He's one of the best players of all time, but also one of the best teammates and one of the best guys to be around and coach. He and I had a good visit earlier this week. You just can't put it into words in one little meeting, there's just so much that you want to almost get a book out and jot down notes. Because I know my memory will only fade and not get stronger, and you don't want to lose track of certain things over the years that have come up that were special."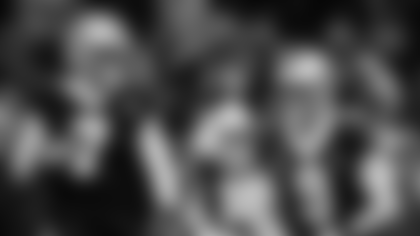 The future of the Saints' quarterback position:
"I've said it a number of times, I'm real confident in the players. We have a real good room. I'm excited about Jameis Winston, I'm excited about Taysom Hill. Those are guys that we've had a chance to see for a period of time, maybe not as much time with Jameis. We'll handle it accordingly.
"That position is important, it's vital and that's why we've paid attention to an offseason signing like Jameis, or paid attention to keep Taysom here. We knew there was a chance at some point in time we'll be dealing with a transition, and we're going to try to be as prepared as we can when that time comes. So I really like the prospects of those players, having seen them up close and personal."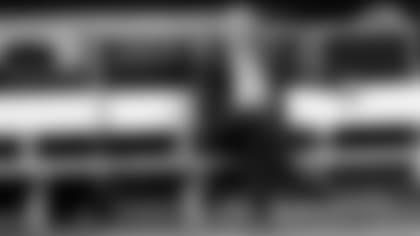 The Saints' salary cap situation:
"What we don't know yet is, take any player – what's the number for that player to get him back, or what's the number that someone else that may be interested in signing him? We have to wait to see where that cap number falls, and we'll begin the process of studying the roster and looking closely at those decisions.
"We've always found a way, relative to the players we know, to work through some of the challenges and some of the obstacles and put the best team on the field that we feel like is possible. And that will be something that won't change this year. Will it be challenging? Yeah, I'm sure it will be. But we'll be looking at solution-based decisions that we feel are best for the Saints."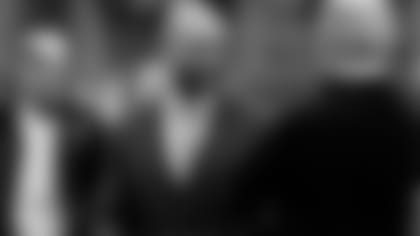 On losing assistant coaches:
"I think we've had years where we've lost more. Currently, it appears we might lose two, maybe a third coach. Obviously, we're replacing (Director of Pro Scouting) Terry (Fontenot, who was hired as Atlanta's general manager), who was outstanding in his role.
"I think each year you grow to handle the change and embrace the change, and then you're looking for the next young Ryan Nielsen, you're looking for the next young (secondary coach) Aaron Glenn or you're looking for the next young assistant, or the next Terry Fontenot. I think it's part of what we do, it's part of our job and so I don't feel like this year was particularly more."