Finally, WE are back… As all you Saints fans know, this has been a very long offseason. Training camp couldn't get here fast enough.  
The past week was extremely emotional.
First, on a personal note, my life changed very quickly on Thursday night. For those of you that don't know, I am (or was) entering the fourth and final year of my rookie contract this season. The uncertainty of having no idea where I might be at this time next year is quite a hard thing to describe. Let me keep it simple for y'all….
I LOVE being a New Orleans Saint!
With that said, I was hoping all along that Mr. Benson, Mickey Loomis and the coaching staff had me in their future plans. Fortunately for me, that was exactly the case. I signed a six-year extension which keeps me in New Orleans through the 2018 season.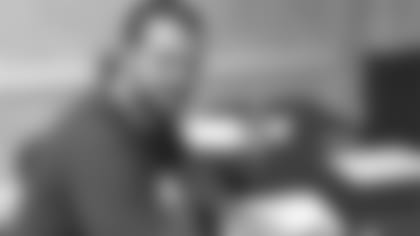 What a blessing….. I can't explain how grateful I feel to be here. All I can do is commit to the on-going challenge of self-improvement and being the best teammate possible.
Friday, July 27, 2012, was a very special day for the entire Saints organization. A statue of Steve Gleason's blocked punt was unveiled outside the Mercedes-Benz Superdome. It was named "REBIRTH." The play Steve made symbolized the REBIRTH of New Orleans after the hurricane. It was a very moving ceremony. The list of speakers included Mr. Benson, New Orleans Mayor Mitch Landrieu, Assistant Head Coach/Linebackers Coach Joe Vitt, Drew Brees and Steve Gleason. The entire team was in attendance and sporting Team Gleason shirts in support of Steve's foundation. It was an honor to be there and I think everyone left inspired.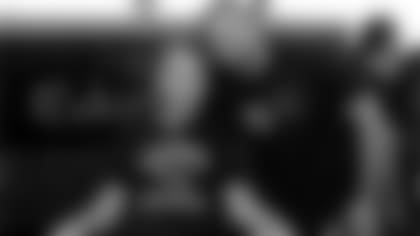 After being rained out on Thursday and Friday, our fans finally got to see this 2012 Saints team at Saturday's practice. By New Orleans standards, the weather was actually manageable thanks to lots of cloud cover. As expected there was a huge crowd watching. Oddly, as I walked out onto the field, it seemed very quiet. A couple of minutes went by and of the sudden - an explosion of noise!
This town has been waiting to see Mr. Drew Brees back in action and that's exactly what they got Saturday. Now I'll be the first to admit, I don't know much about our offense, but I do know we have a good one. And it all starts with him. I feel pretty confident in speaking for our team when I say, EVERYONE is glad to have him back.
Hope to see more of you out at a training camp practice in the coming weeks. Keep checking in for updates on how camp is going. Until next time….
Check out how you can win a pair of tickets to Super Bowl XLVII in New Orleans by helping Thomas Morstead's Family Foundation at the Greater New Orleans Foundation: www.WhatYouGiveWillGrow.com.
Continue to follow Morstead on his social media outlets: