Erin Summers interviewed former New Orleans Saints linebacker Manti Te'o on Wednesday's Saints podcast presented by SeatGeek. A second round draft pick out of Notre Dame by the Chargers in 2013, Te'o finished out his career playing three seasons in New Orleans with his impact felt both on and off the field. He joined the podcast to talk about his time with the Saints, the recent Netflix documentary about his life and how he has persevered through challenges in life.
ERIN SUMMERS: Former Notre Dame and NFL linebacker Manti Te'o made headlines first on the football field as a Heisman finalist and one of the most inspirational stories of perseverance through loss. Playing his best football after the death of his grandmother and girlfriend during his senior season. Then, everything changed. Someone who had inspired a nation was now being questioned in every area of his life and game all because he was the victim of catfishing. It was a wild story that blew up and everywhere you looked people were talking about it. In a recent Netflix documentary "Untold: The Girlfriend Who Didn't Exist" Manti Te'o tells his story of how he dealt with the public backlash and continued to pursue his dream of playing at the highest level, which at one point was right here with the New Orleans Saints. Te'o has turned a story which could have very easily destroyed him into something that he uses once again to inspire others. We're lucky to have him today.
SUMMERS: Manti it's great to have you on the New Orleans Saints podcast, I really appreciate you taking the time. I'm sure that you've been getting a lot of requests lately and pretty busy so how are you?
MANTI TE'O: I've been great. My wife and I just got back from a little vacation back to San Diego last night. It was a good time to get away for a bit but it's definitely been busy and it's been a good type of busy. Everything has been a blessing for sure.
SUMMERS: Just checking in with you, you have a wife, a daughter and a son on the way. What an exciting time for you right now.
TE'O: I know. There's a lot of blessings coming and a lot of sleepless nights coming. We're excited for it all and we're closer to family. That's the whole reason why we moved out here to Utah, so there's a lot of baby sitters now. Everything's been good."
SUMMERS: Good. The recent documentary that came out Aug.16 "Untold: The Girlfriend Who Didn't Exist" tells your story, everything that happened to you while you were at Notre Dame and a little after that. Why did you want to tell that story now?
TE'O: It's nice that you and I are talking because a lot of it had to do with New Orleans and a lot had to do with my teammates. What I mean by that is in 2017 Cam Jordan took a bunch of us to the Jay-Z concert at the Smoothie King Center. It was my first year with the team, he invited me and I was grateful for it but at the same time I was a little hesitant because I was the new kid on the block. There's a transition phase that has to go on when you're around new guys. I challenged myself and thought it would be a good opportunity to be around the new guys and for them to get to know you. So we get to the concert and Jay-Z opens up his concert by saying, 'You cannot heal what you don't reveal.' That was such a profound moment for me because back then I realized, 'Jay-Z, one of the most successful human beings says that and he's actually living it' because back then that was when he had his 4:4:4 thing with Beyoncé. From then on I started to challenge myself that when anybody would ask me about what happened in 2013 that I would be open with them and have those hard conversations with them. A lot of it was the guys in the locker room. I felt the more I did that, not only did I start to gain strength from it, but the people that were listening and guys I was telling it to the love, respect, appreciation and support that they would show me from sharing really helped me a lot. That translated to my play on the football field where I started to play my best ball because of the healing. In 2020 I was presented the opportunity from Netflix to do it and honestly at that time I told them, 'Listen, I'm healed already and I don't feel like I need to tell it,' but how I was telling it they could tell that I was ready. I told them that I would let them know and I talked with my family and my team. We started to realize that there were a lot of people that still had questions, but more importantly there were a lot of people that supported me that didn't have the backing that I wanted them to have. I thought if Netflix was willing to do the story the right way, then I was ready to tell it. It was the perfect pairing of the two.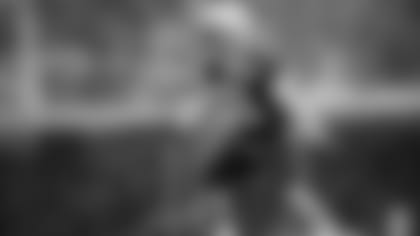 SUMMERS: Once it came out, what was your reaction to the documentary once you saw it from start to finish?
TE'O: Honestly it's a little different for me because I'm so close to it and it's about my life. There definitely were those times where it was a little uncomfortable for me to watch. You never know how people are going to react to things and that's the beautiful thing about art. You are leaving it up to the viewer, but what I tried to do was remove myself from it and look at it from a factual standpoint. Are all the facts there? I felt that a majority of them were in and it does the story justice, so whatever happens happens. Once it went out and the reception, love and support received has been humbling for me. More importantly it has helped me realize that I have a lot of responsibility. There's a lot of people whose lives I can touch in a positive way and what a responsibility that is for me and for anybody who has that kind of impact on people.
SUMMERS: In your senior season at Notre Dame, your story became something that transcended football. You touched and inspired a ton of people and then this story of catfishing comes out and it's almost like everything turned around on you. You've taken something that could have been this horrible thing that destroyed you and once again are inspiring people around you through telling that story and accepting that this is something that happened to you. How are you able to do that?
TE'O: I think life is 1% about what happens to you and 99% how you respond to it. We always have a choice right? We have a choice to either lay down, surrender and be a victim to it all or stand up, be strong and endure trying to make something good out of any situation. That's always been how I've tried to live my life. This understanding that I can't control everything but I can control how I respond, how I react and how I think. By trying my best to always keep that in mind I think that I'm able to make some decisions that have impact, not only on myself, but on people around me. There are a lot of people that have come to my aid. A lot of guys in the locker room both at the Saints and Chargers. Just people around the community that have come to my aid through those years and have been nothing but loyal and showed so much support to me and my family. That has really helped me continue to go but certainly those people, my outlook on life and my faith in God has helped me tremendously. It's a combination of a lot of things.
SUMMERS: In the documentary you talked about how you dealt with a lot of anxiety while you were playing with the Chargers. At what point do you feel you were able to move past that? Was it a fresh start with the Saints?
TE'O: Going into my last season with the Chargers I started to feel like I was playing pretty close to how I was playing when I was in college. I was playing some good football my last year and it was contract year. I figured I needed to do everything I can to make sure that I'm ready mentally, spiritually, emotionally and all of that. Prior to that I had this anxiety and I didn't even know that it was anxiety at that point. I didn't know what was going on with me. I was getting this tingling and numb feeling that started from my feet and worked its way up during the national anthem and I was getting light headed. The disbelief in myself was at an all-time high through my first three years at the Chargers. I felt that when I started to see my therapist and he asked me those questions of forgiveness those were just huge questions for me. About forgiving those who have wronged you, but most importantly forgiving yourself and that's one thing that we all miss. It's hard to forgive and I think that sometimes it's harder to forgive ourselves. The quicker that we can come to that and realize that we aren't perfect then the quicker we can move on. My last year with the Chargers I thought I was having a really good beginning of the season and then the third game I tore my Achilles. It was just one of those things man.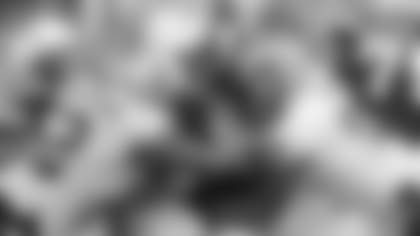 SUMMERS: At what point were you like, 'Honestly what else can happen to me? What else will I have to endure?'
TE'O: That was the thought while I was laying on the field in Indianapolis, 'this cannot be happening right now, come on.' I just got my groove and I pop my Achilles. I was so grateful when the Saints signed me. Tearing your Achilles is one thing and an injury that a lot of people think is hard to come back from, but add tearing your Achilles to the career I just had of three years up and down and a lot of it was down. But, Sean Payton and the Saints gave me that opportunity and I was able to come over to the Saints. It was one of those things where I was given a role and I just enjoyed being there. I loved my teammates, I loved the city and they really rallied around me. When I got my shot to go in there, start and lead full time I played some great ball and thought, 'man this is what it used to feel like.' I like to call my Saints years my Jay-Z years because it started off with a Jay-Z concert. As I started to play my brand of football again as the Manti people knew from Notre Dame, I used have a joke with all my teammates where I would say 'I think I got my swagger back.' I definitely miss those days for sure but it was definitely a journey.
SUMMERS: In talking to so many guys around here with the Saints, they've told me so many stories of how great of a locker room guy you were. How you always came in ready to work and always came in smiling. I think that is so admirable considering everything that you've been through. How much fun did you have playing here?
TE'O: It was by far the highlight of my NFL career for sure. I will forever be grateful for the New Orleans Saints and for the Bensons. Mr. Benson was there during my time and now he has passed. Mrs. Benson is such a sweetheart. Sean Payton brought me there and Dennis Allen, who was the DC and now the head coach. I had a linebacker coach named Mike Nolan and that man had a huge impact on my life. I've tried to tell him many times that he was like a father figure to me. He was my coach for one year at the Chargers and the two and a half years I was with the Saints. He really took me in, helped me transition and feel like myself. Those were the best years. I really wish things had worked out because after my first year I had really played some great ball. I was ready to go and the city and I had the same type of energy. I loved the city, I loved the culture and I could end my career here. I could see the rest of my career here and unfortunately it didn't work out but I will always be forever grateful for the Saints organization and the city of New Orleans for what they've done for me.
SUMMERS: For so long people attributed you to what happened to you. When you came here with the Saints you said that the fans embraced you and your teammates embraced you. Were you finally yourself again?
TE'O: I would say that I was a better version of myself, probably the best version of myself. I don't think I'll ever go back to that kid at Notre Dame because that kid at Notre Dame didn't know. Like you said, you don't know what you don't know and there's a lot of things about life that I had to learn and overcome. What I overcame it made me strong. It made me strong in a way where I am able to take more and at the same time I appreciate genuine relationships with friends, fans and supporters that came up. That wasn't the case for a long time. When I went to New Orleans everybody was supportive. We would pop up to the stadium and all the guys were supportive and it was just a whole experience in itself. We would go up to the family section after the game and eat together and all of our families were there. We would go bowling and fishing together, shout out to Josh he would take us boat fishing. Those were the best times and I'm sorry I could go on and on about this.
SUMMERS: Did you ever do Mardi Gras?
TE'O: Mardi Gras was a little too crazy for me. I'm more a homebody stay inside, cook, eat and watch Food Network. Mardi Gras happened during the offseason, so I was always home during that time. Definitely during OTA's those were the days. We were constantly boat fishing down South, it was crazy.
SUMMERS: You said that you watched the Food Network, so what was your favorite food around town? Where did you like to go?
TE'O: Believe it or not there's a place called Banh Mi Boys that's a gas station literally right down the street. That place right there. If it wasn't for the heat in New Orleans and just how hard practices were, I would probably be overweight. That shrimp po'boy over there was one of my favorites. Where else would I go? There was a Vietnamese restaurant that was just up the street from where I lived that I went to all the time. Downtown, obviously, was all the fancy stuff and I would only go down there when we had our defensive dinners every Thursday night or Friday night after weigh-ins. That was the culture there. As teammates we always got together and spent time together. In the locker room we would play video games and everybody had a Switch that we would be playing Fortnite, Mario Kart or Smash Bros. Everybody was just hanging out and there comes a time where we're like, 'we have to go home, because we have families to get to.' It was such an amazing experience. We got to go to London and the way Sean Payton and the Saints do trips, there's nobody who does it better than that. We spent the whole week up there just to get acclimated but he made sure we had time to actually enjoy it. He always reminds us that we are up there for business so when it's time to have fun have fun but when it's time for business you already know what it is. I just loved it.
SUMMERS: They are going to London this year so we will see if it's a little different under Dennis Allen as the new head coach. How much have you kept up with the Saints and where the organization is going right now?
TE'O: I keep up. Obviously, I don't know the details of everything that's going on because I don't I like to bug my teammates and ask what's going on, but I'll check in once in a while. Cam lived down the street from me when I lived there but I don't know if he's moved since. I really loved Cam and obviously I was really close with Drew because he and I both lived in San Diego. I would go train with them over there sometimes. The guys that I was closest with were Craig Robertson and Alex Anzalone, but Craig retired and Alex is in Detroit. I've always been watching Marshon (Lattimore) and I just love Marshon, that's my dog. I'm always watching and I don't have a team that I root for, but I have my brothers that I hope do well. I would say that if I had to root for somebody it would be the Saints just because all the memories that I had over there.
SUMMERS: Great answer, so the Saints are going all the way this year. That's what I'm hearing.
TE'O: They got the Honey Badger and that safety Marcus Maye. Obviously, you have Cam and Cam is always going to be Cam. The d-line is always going to do their thing. You got Demario (Davis), the head man, but I'm not sure who is playing next to him. I believe it was No. 20, the guy from Ohio State, (Pete) Werner is his name. But then you have Marshon and you can't go wrong with him because Marshon is just locked on that side. Then they have No. 29 who does his thing. Then you had C.J. who is the nickel corner who can play in the box but he just went to the Eagles. I think they used to have PJ (Williams) there. PJ is one of those guys who is really good at what he does. Offensive line is always going to be a strength for the Saints. You have a whole bunch of speed with the rookie out of Ohio State. Mike T is back and he's healthy. Taysom is my dog and I just love Taysom Hill. Talk about somebody who has overcome things and has done something incredible in his career. Who goes from quarterback and then runs down on special teams to make all the tackles, returns punts, returns kickoffs, goes to tight end and goes to quarterback. He can do everything. Jameis (Winston) looks like he's ready to go.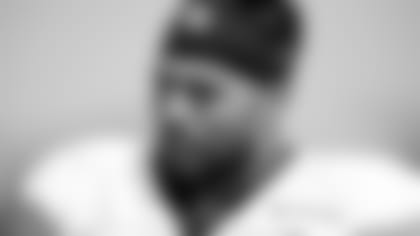 SUMMERS: You just ran through the whole squad, position group by position group.
TE'O: I like to say I don't follow, but I always be keeping my eyes on the Saints just making sure we're all good.
SUMMERS: So with everything that's happened with the ups and downs of your personal life being exploited and your football challenges, are your football memories or anything at Notre Dame tainted for you?
TE'O: No. One of the things that's funny is that everyone asked me, 'how was it in creating this documentary?' It was hard because I had to go back into old things and they were like, 'I bet that was hard. You had to see all the text messages and all of that.' Yeah that was difficult, but also in those phones I had all the good stuff. I had all the pictures and the videos when we went to Ireland that year to play Navy to start off the year. I had pictures and videos of us on the planes after wins. I had all of those things of the pictures and memories of the award circuit I went through that year. It was just a year that I'll never forget. Unfortunately did it end in 2013 with the catfishing thing? Yeah, but I'm not going to let that take away from the timeless memories. It's just like New Orleans. My time at New Orleans didn't end the way that I had hoped it would, but that's not going to take away from all of the memories that I had and the love for that city and the love that team.
SUMMERS: Such an amazing perspective. You are joining Transcend so you're continuing to inspire people through the documentary and through your story. Can you just tell me a little bit about what that is and why you wanted to join that?
TE'O: I never really got specific and detailed with my health. Now that I'm done playing football, my 24/7 and 365 day job is being a father. That is the most important job to me and I've heard this said so perfectly, 'kids spell love t.i.m.e.' With my career and all the injuries that I've had I wanted to make sure that my health was at its optimum. Making sure I get my blood work done, looking where all my blood markers are and going to see doctors to see how I can become the healthiest version of myself so that I can be here for my kids and raise my kids. Mentally I'm okay and emotionally I'm okay so that I'm not having to battle all of these things that could come up due to injuries and how strenuous my career was. That's why I reached out to Transcend and got to talk with them about what I wanted and the goals that I had with overall wellness. Making sure that I am the best possible shape not only physical but mentally and emotionally. What better way to do that than a company like Transcend that looks inside of you. There's one thing to look good when you have muscles and you're shredded. I'm not shredded in any way and I'm trying to fight the dad bod. But to have someday look inside of you and say if your blood markers are off or if you have high levels to make sure that you adjust those things and be in a pretty good spot. If anybody wants to know more about that, I have the link on my Instagram. Just click on that, fill that out and a professional will reach out to you and they're amazing. If you do click on it and get Gentry she is the best. She helped me out and was just so articulate on everything and knew everything. I didn't know anything. I just knew Spark, multivitamins and fish oils. That's all I knew, but they will take care of the rest.
SUMMERS: So it's mind, body and complete wellness?
TE'O: Yes. Wellness, emotions, hormones and the overall inside out. When you have a hormone imbalance life is just hard. You're just stressed out. When your hormones are out of whack then life is just a fight and that's why it's so important. A lot of people will just go to random people, but a company like Transcend where they take the time, you go get your bloodwork done, they'll analyze it with a whole bunch of doctors and say, 'here's what I recommend to get this level up,' or 'here's what I recommend to get this level down to be in a peaceful place and accomplish the goals that you have.' It's not important to walk around bulked up and looking good if internally you're at war with yourself. That's not the life. I want to be able to walk outside with my kids and play with my kids not feeling like I have a cloud that's hovering over me. That's how I want to live my life and that's why I've teamed up with Transcend. They are helping me to continue to keep that as my goal to live a healthy, happy and hopefully long life.
SUMMERS: Mental health is such a big topic and something that hasn't been talked about a lot, but it's starting to become a little more mainstream in sports. I applaud you for sharing your story, opening yourself up to that and advocating for services like that. I am so impressed talking to you, the perspective that you have and the way that you handled everything. I would've like to say I would have done the same thing but I absolutely know that's a lie. When the entire world is judging and accusing you of things I can't even imagine. Good for you.
TE'O: I think you would've done the same. The reason being because of this, when people start telling you who you are and its negative, you really start questioning yourself like, 'who am I?' That journey is probably the most fulfilling one. Yes it was difficult, but the answer to that question I think is the best thing that any of us can do for ourselves. Figure out who are you before anybody says anything about you whether it be positive or negative. Before 2013 it was all positive and I didn't realize how much I relied on it until it became negative. Once that became negative then I didn't know who I was. That quest and that journey was to figure out who is Manti? The guy that stares back at you in the glass. Look at the poor man in the glass, it sums it up perfectly. I think that is the best journey that anyone can take for themselves. Finding out who that man or woman is in that glass.
SUMMERS: I love that. I really appreciate the time that you've given me. Talking about the Saints I always love to hear with good stories and fun memories about people's time here. Along with you just being vulnerable and talking about your time as well.
TE'O: Thank you, Who Dat you already know. It's always Who Dat.
SUMMERS: I will circle back with you when we're in the Super Bowl.
SUMMERS: You have to come out here for a game.
TE'O: I'm trying to go out there for a game. I hit up my boy Josh, because when I come out there for a game I want to go boat fishing. Obviously I'm going to go to Banh Mi Boys and hit up all my spots. I'm definitely going to come up for a came for sure.