What started as "stacking" has evolved to "levels," but New Orleans Saints defensive end Cam Jordan isn't quite sure when and why his sack celebration began.
"It started off as I'm always stacking, I've just got to keep on stacking these things," he said. "As the legendary Roman Harper (a former teammate, from 2011-13 and again in '16) once told me in the locker room, he said, 'Find you something that doesn't waste energy, you can do and the crowd can get behind you.' I think it started in the second year.
"I have no idea (how I came up with that). Me and Pops (former Vikings tight end Steve Jordan, who will be inducted into the team's Ring of Honor on Oct. 24)) might have been talking about something and I was like, 'I'm just gonna keep stacking.' I don't know."
Whether it's "stacking" or "levels," Jordan has stacked enough of them to reach one of the highest levels in franchise history. With his next sack or half-sack, Jordan, who has five this season entering Sunday's game against Chicago (3-2) at Soldier Field, will move into sole possession of third place on the all-time list for the Saints (5-1), who have ridden a four-game winning streak to first place in the NFC South Division.
Currently, he sits at 76.5, tied with Saints Hall of Fame linebacker Pat Swilling (a Saint from 1986-92) for third. Ahead of them are Saints Hall of Fame defensive end Wayne Martin (with 82.5, from 1989-99) and Pro Football Hall of Famer Rickey Jackson (115 with the franchise, from 1981-93).
Jordan, at present, has no use for discussing such numbers.
"Why?" he said. "We're 5-1. We still have another 10 games left. After the season, I'm sure I'll think about it. Ten weeks from now, we can talk about it."
He thinks about it for a moment, and considers the playoffs and Super Bowl.
"Really, 14 weeks from now? Fifteen?"
If he won't discuss, the three legends on the list that occupy the same stratosphere with him will. And in Jordan, each sees a piece of himself.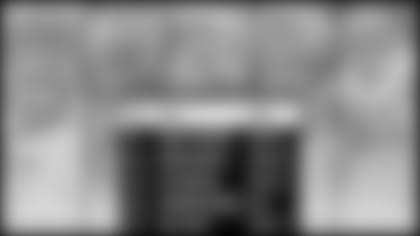 Pat Swilling: 'He deserves it'
The first thing Swilling notices about Jordan, is his energy.
"I think it's motor," Swilling said. "I think it's that relentlessness. You've got to be relentless, and he's definitely that. He never stops playing, he never stops his feet. And you can watch him – he just has that desire. And I think to be a great pass rusher, you have to have that desire.
"I can always remember Vic Fangio (Saints linebackers coach from 1986-94) telling us, as a pass rusher, you can be rushing and you get knocked down. He said if you didn't get up, then you can't get the quarterback when he comes back to you. My point is, a relentless pass rusher always gets up after he's knocked down.
"Because a lot of times, you think you're knocked down and you're not going to get the quarterback, and the next thing you know, here he is coming right back to you to get the sack. Now, we call it a cheap sack, but the point is if I didn't get up, be relentless about getting to him, I'd have never gotten the sack. (Jordan) is just a guy that plays all out every play, and that's the difference between guys who get the sacks and guys who don't."
Swilling, who finished with 107.5 career sacks and was NFL Defensive Player of the Year with the Saints in '91, said Jordan's variety is problematic for offensive linemen.
"I've watched him many times and I see him come around the corner and sometimes he's a rip guy, I see him beat a guy inside and just knock his hands down and goes by him inside, and then I see him bull guys that he knows that he can bull," Swilling said. "Cam weighs about, I guess, 255, 265 (pounds). He's not a real big guy, but none of us was, but he has a ring of tricks that he has picked up over the years that makes him an elite pass rusher. He has refined his pass rushing every year. He seems to have gotten better every year."
And if Swilling has to slide down the Saints' all-time list, he's fine with the player who's moving ahead.
"Every time he sees me, it's kind of a hug and a respect thing that we both have for each other," Swilling said. "He understands what I did, and I understand what he's doing. I'm very proud of him.
"The funny thing is, I played against his dad so many years. When I see Cam, it's amazing that I played against a guy's dad for all those years when he was in Minnesota, and now to watch his son down here as a Saint, doing great things and an All-Pro player.
"It runs in his blood. I'm very, very proud of him and if there's anyone that could move past me on that list, I'm so glad it's him. He deserves it. Cam is a great, great player. He's an asset, he's a leader on this football team and we're lucky to have him as a Saint."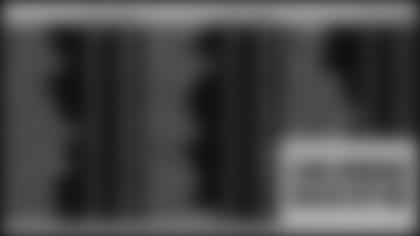 Wayne Martin: 'If it was easy, everybody would do it'
Martin retired to Arkansas and, for the most part, doesn't much return to New Orleans for Saints games.
It's not that he doesn't love the franchise. It's that he hates the game-day traffic.
That makes perfect sense to anyone who knows much about Martin: He was a quiet, unassuming force on the Saints' defensive line who thrived below the radar despite the fact that he had a stretch in his career where he produced at least 10 sacks in four of five seasons, including a career high 15.5 in 1992.
Martin might not attend many games, but he watches them. And he has seen plenty of the player who now is six sacks shy of tying him for second place on the Saints' all-time list.
"What he does is hard," Martin said. "People don't understand how hard it is what he's done and what he's doing, because if it wasn't everybody would do it. So you've got to give him respect, like you do for any other player that does what they do. He's doing it well.
"It's just the fact that if God gives you your ability – He gives everybody ability. But there's got to be a little something extra to reach that level. Because if it was easy, everybody would do it. But it's not. It's not easy.
"He just plays hard. If you've got good ability and you play hard, good things are going to happen."
In that trait, Martin sees himself.
"I played hard every play," he said. "That's what I did. I just played hard every play, every circumstance, every situation. I had a job to do, I went out and did it. I had no regrets about anything because I left it all on the field. Regardless of what was happening, I did my job."
Application of the job has changed somewhat; Martin and his peers of that era were allowed to be much more physical with quarterbacks. But Jordan has made the most of his workplace rules, Martin said.
"Back in the day we could hit the quarterback and all that," he said. "Now you can't, but they're throwing more now so it all equals out. You can't punish the quarterback like we could back in the day, but they throw the ball more, so you have more opportunities to get to the quarterback."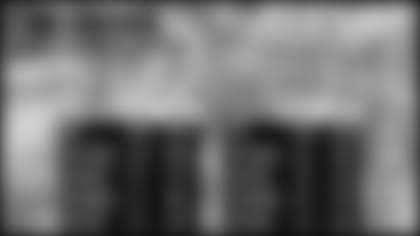 Rickey Jackson: 'I think he can go to that 130, 140 mark'
In Saints history, no one has gotten to the quarterback more than Rickey Jackson, whose 128 career sacks helped him earn enshrinement to the Pro Football Hall of Fame in 2010. The six-time All-Pro also was inducted into the Saints' Ring of Honor in 2013.
He has a special appreciation for Jordan's quickness.
"He gets off the ball fast, and he's got good hands," Jackson said. "And he's got good feet, good movement. I really like that about him. He's going to get to his man real quick and do his business real quick. That makes me think a lot of me: I tried to get off the ball first and get to my man, and then do the work. He does the same thing."
Also, Jackson, who had two four-sack games in his Saints career, notices Jordan's ability to size up opponents and pounce.
"What I see, he takes advantage of his opponent," he said. "He knows when he can out-physical a guy and he knows when he needs to use his hands and his movement on a guy. I looked at him last week (against Jacksonville, when Jordan had two sacks), the guy he had was soft so he really beat him with a physical move all day and got past him. Some guys who are physical and tough, he uses his hands and his movement.
"The other day, I watched the couple of sacks he got, it was all speed and quickness and beating the guy because he was a lot better than the guy. He makes me think of me. When I got the three or four sacks, I knew that I was a lot faster and better than the guy I was going against. The other day, the guy didn't have any help and was one-on-one with Cam. I knew Cam was going to kind of eat him up because Cam was a lot better than the guy."
Jordan also has been adept at forcing and producing turnovers; he has 10 forced fumbles and 10 fumble recoveries in his career. Jackson has a franchise-record 26 fumble recoveries.
"It lifts up a defense a whole lot, because I was trying to get the ball out," Jackson said. "Cam is trying to get the ball out. My thing was, I knew I was going to get the sack, so I didn't really worry about the sack as much.
"I was trying to get the turnover for the team, and he's doing that a whole lot more. He's ball-hawking now, and that's what I always did. Once you get the ball out – the way they're running down the field now and showing out and having fun, we didn't do that. These guys are more together now and I like to see that. As soon as one of them does something, all of them run out on the field."
The defense isn't as apt to run out on the field and celebrate sacks as it does turnovers. Still, though, teammates congratulate.
And Jordan? He stacks, and levels, and climbs the list.
"I think he can go to that 130, 140 mark (in sacks)," Jackson said. "I got 128, I think he can get to that 130, 140 mark. Every trip, he's going forward and that makes a difference. He should be able to get to that 130, 140 mark if he keeps doing what he's doing. Because he stays in shape and takes great care of himself."