Whatever theories, philosophies, possibilities and curiosities are making the rounds in Khai Harley's brain – a reservoir of information and projection that possibly is even more voluminous than it needs to be – the end game is simple.
"I would say in general, a very basic philosophy is I want to try to maintain as much flexibility to give (Executive Vice President/General Manager) Mickey (Loomis) and the coaches the resources that they need," he said. "I don't want to be in a position to say that we can't do something because of the (salary) cap. Now, obviously, it does affect our operations in what we can and can't do, but you just want to maintain as much flexibility as possible.
"At the end of the day all you want to do is, you want to be able to do what your club wants to do while abiding by the rules. You're going to walk up to that line but you're not going to cross the line. That takes some discussion with the league in terms of new things, in order to not cross that line."
Harley, the New Orleans Saints' vice president of football administration, often operates as if he drew the line, and with good reason. Prior to joining the Saints in 2008, he worked five years as the manager of labor relations with the NFL Management Council.
So when given the opportunity to share information in the Ozzie Newsome GM Forum this week – the goal in which is to help advance minority hiring in NFL front offices – Harley presented a unique perspective from his own wealth of knowledge.
"I've presented to them in the past; this is the first year that they named it the Ozzie Newsome GM Forum," Harley said Wednesday. "They bring in a variety of people to present to aspiring GMs and aspiring head coaches.
"Last year I was speaking more in terms of the nature of the position and the relationship that the position has, the importance of the position. And then this year, it was basically on the salary cap in general. Just trying to give up-and-coming executives a viewpoint of all of the things that they're going to have to deal with in their careers as they move forward, whether it's personnel related issues, training related issues, salary cap related issues and so forth. So, just trying to be another voice for them to educate them and look for each other to exchange ideas and network as well."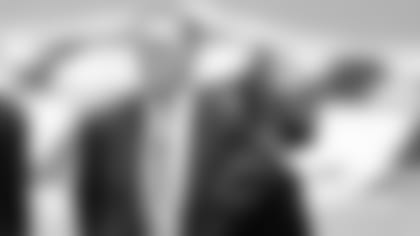 Harley provides graduate-level teaching on the salary cap.
With the NFL salary cap dropping eight percent from 2020 to 2021 due to revenue losses connected to the Covid-19 pandemic, and the Saints' belt-tightening forecast to be particularly uncomfortable, Harley said there was no in-house panic.
"These things sort of occurred organically," he said. "There's a certain amount of, if 'A' happens then 'B' or 'C' happens, if 'A' doesn't happen then 'B' or 'C' doesn't happen. You're always ready for that sudden change. And that's where I say the flexibility has to be involved.
"You understand you're going into free agency and you have a certain number of free agents that you want to keep. OK, where are negotiations at? As one guy comes into the fold, that picture becomes clearer and now you can turn your focus and say, 'Now that we have something concrete in one area, now we can look at these other areas.' It's really not a lot different than as you do a puzzle.
"I'm not into puzzles, but my wife likes puzzles. They do the outline first. They try and do the corners first. Then, you start pulling the inside. It's sort of similar – when one puzzle piece comes in, you sort of figure out where that fits and then that allows you to look at other things.
"I think the mood has always been great internally. From the outside looking in, everybody is saying the sky is falling. We sort of know what our plans are and know what steps need to be taken. Sometimes those are difficult decisions, but decisions that we have to make nonetheless.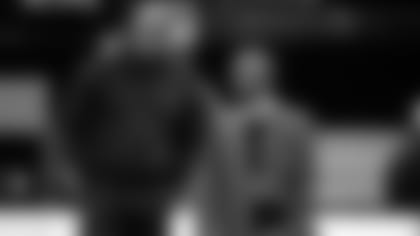 "But overall as we look at the process, there will be times where an opportunity comes up that maybe you weren't thinking about ahead of time, or you didn't know about ahead of time, and now that changes the trajectory of what you want to do. There were one or two things that happened this year that we didn't necessarily anticipate and then it was like, this opportunity presented itself. Well, we want to take advantage of that opportunity. What else do we need to do to accomplish that? It's a constant evaluation of that overall puzzle."
In some instances, constructing the Saints' puzzle has been labeled "kicking the can down the road." It's a mislabel, Harley said.
"There are a lot of terms that are thrown around when it comes to contracts and cap and roster makeup that when you're on the inside looking at things, it's like, 'That's not right,' or, 'That's not the way we're looking at it.' " he said. "But it doesn't really serve anybody's purpose to make this call and say, 'Hey, that's wrong.'
"The term often is used like there's no thought process in it, like, hey, we're just kicking the can down the road and we're not thinking about the consequences in the future. Certainly, the cap going up is a consideration as you're doing that. But also what's a consideration is what's the makeup of your team, and where are you at in the life cycle of your team. I think every club has a vision, personnel staff has a vision of the life cycle of the core of their roster, and it's how do we keep these guys together, and how do we compete, and how do we compete at the highest level.
"The last four or five years we've had a very good team that we think has been on the cusp, so it's like, we're going to do things to give us the best opportunity to win and the best opportunity to win the most games that we possibly can. We're in the enviable position of having a talented roster, and when you have a talented roster, you've got to pay guys.
"It sort of comes with the territory, but sometimes it equates to some difficult decisions of having talented players that you can't keep because you have to spread the wealth."