Tampa, Fla. – Make no mistake: The New Orleans Saints (11-5) might not have won their regular-season finale, but they earned the NFC South Division crown that they wear, courtesy of 11 victories in their final 14 games. As is usually the case, there's cleanup work to be done in the aftermath of a 31-24 loss to Tampa Bay at Raymond James Stadium. But that cleaning will occur as the Saints prepare to host a wild-card playoff game on Sunday afternoon in the Mercedes-Benz Superdome, and that's a process that they gladly will accept.
OFFENSE: A late offensive surge lifted the Saints to 323 yards of offense, 231 passing yards and a more-than-respectable, 6 of 12 conversions on third down. But New Orleans' offense was stuck in the muck for much of the game; it was 3 for 8 on third-down attempts through the first three quarters, and opponents are giving the Saints' run game renewed attention (26 carries for 92 yards and a touchdown against the Buccaneers). It was a record-setting day for several Saints: Drew Brees finished the regular season with a 72-percent completion rate, best in NFL history; Michael Thomas caught six passes to give him a team-record 104 this season and an NFL-record 196 in his first two seasons; Alvin Kamara and Mark Ingram II each surpassed the 1,500-yard mark in yards from scrimmage, becoming the first running back teammates in league history to do so in the same season; and Kamara scored two touchdowns to raise his season total to 14, and break the franchise rookie record of 13 set in 1981. But the offense wasn't really sharp until it conjured a 13-play, 92-yard masterpiece that lasted 7:53 and gave New Orleans a 24-20 lead with 7:07 left. It only managed to burn off 2:33 when it took possession with 4:31 left and a 24-23 lead, and that left just enough time for the Buccaneers to stitch together a game-winning touchdown drive.
DEFENSE: It was a feast or famine day defensively. Feast: Three interceptions (two from rookie safety Marcus Williams and one by linebacker Craig Robertson) led to 10 points and stopped two drives with the Bucs in scoring position or nearing it. It was the Saints' fourth three-interception day of the season, something the team hasn't done since 2009, and the 20 picks by the defense this year is more than the previous two years combined (18). Famine: Tampa Bay converted 13 of 18 third-down attempts, including 10 of 11 in the first half, and reeled off a whopping 81 offensive plays. There's no way the defense can be pleased with any of that. Nor can it be pleased with allowing 363 passing yards. The Bucs also ran for 110 yards and piled up 28 first downs. Likely, there will be some lament over plays that were left on the field (a couple more passes that should have been intercepted, but weren't), but the play-making ability is there and it has happened often enough that it's something the Saints should feel comfortable enough to count on.
SPECIAL TEAMS: Another all-or-nothing category Sunday. The "all" was running back Alvin Kamara's 106-yard kickoff return in the first quarter, a stutter-step stall in the end zone, followed by a jet propulsion that carried the rookie to the longest kickoff return in franchise history. He became the second rookie in NFL history to have five rushing touchdowns, five receiving touchdowns and a kickoff return for a touchdown in his debut season. The other is Hall of Famer Gale Sayers. The "nothing" was an ill-advised punt return attempt in the fourth quarter by Tommylee Lewis, who has shown great promise as a punt returner. After the defense made a third-down stop and forced a punt, Lewis fielded the ball at his 14, ran laterally to his right, was tackled and stripped by safety Josh Robinson and had the fumble recovered and returned 7 yards for a touchdown by safety Isaiah Johnson. That score gave the Bucs a 20-17 lead and took a bit of the gusto from the Saints. Cover teams were outstanding – Tampa Bay didn't return a punt (Thomas Morstead killed three punts inside the 20) and the Bucs had two kickoffs for 36 yards. The fake field goal attempt in the first half is one that the Saints might not do again if they knew kicker Wil Lutz was going to take the punishment that he absorbed on the failed attempt (a 4-yard run on fourth-and-5 from the Tampa Bay 30). But it's something that's on tape and something that opponents will have to guard against.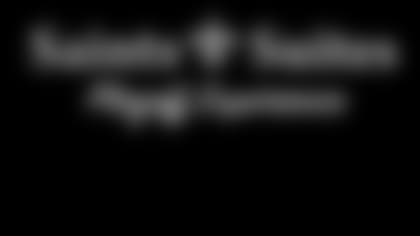 ](http://www.neworleanssaints.com/tickets-and-stadium/suites.html)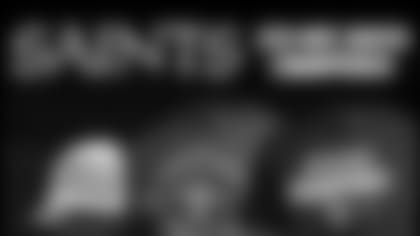 ](http://shop.neworleanssaints.com/source/bm-Saints-Comad-180x150-DivClinch)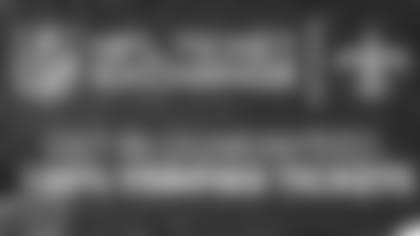 ](http://www.ticketexchangebyticketmaster.com/NFL/new-orleans-saints-tickets/?intcmp=tm108101&wt.mcid=NFLTEAMNOPERMUNVTELINKSIDEBAR_NAV)