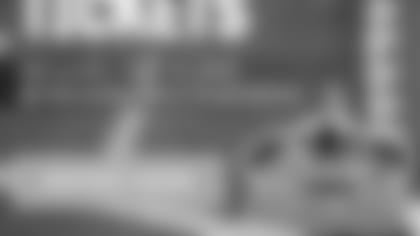 ](https://www.facebook.com/ClassicAutoWashNola?fref=ts)
The New Orleans Saints and the Philadelphia Eagles first met on Nov. 5, 1967, with New Orleans posting a 31-24 victory at Tulane Stadium. It was the first win in franchise history, coming in Week Eight of the Saints' inaugural season. The Saints are 3-8 in the regular season in games played in Philadelphia (0-3 at Franklin Field, 2-4 Veterans Stadium, 1-1 at Lincoln Financial Field) and won the club's only road playoff game there also.       
The Saints have an 11-15 regular-season record and a 2-1 mark in the postseason vs. the Eagles. New Orleans' 48-22 win on Sept. 20, 2009 at Lincoln Financial Field was the Saints' first win at Philadelphia since 1991.  In the postseason, the Saints defeated the Eagles 26-24 at Lincoln Financial Field in the Wild Card Playoffs, Jan. 4, 2014, for the club's first postseason road win.      
Twelve of the games in the all-time series counting both the regular season and the playoffs have been decided by a touchdown or less, with seven decided by three points or less. A look back on the all-time results:
Date                  Score                Site                Att.
11/5/67        W, 31-24      Tulane Stad.      59,596
11/19/67         L, 21-48        Franklin Field       60,751
12/8/68            L, 7-29         Franklin Field      57,128
10/26/69         L, 10-13        Franklin Field      60,568
11/30/69    W, 26-17       Tulane Stad.     72,805
10/29/72    W, 21-3        Tulane Stad.      65,664
10/27/74  W, 14-10       Tulane Stad.      64,257
11/6/77        L, 7-28        Veterans Stad.      53,482
9/17/78     L, 17-24       Superdome       49,242
9/16/79     L, 14-26       Superdome       54,212
11/9/80     L, 21-34      Superdome        44,340
10/11/81   L, 14-31     Superdome         52,728
12/11/83    W, 20-17 ot Veterans Stad.       45,182
10/6/85   W, 23-21      Superdome        56,364
9/20/87      L, 17-27      Veterans Stad.      57,485
12/18/89 W, 30-20     Superdome        59,218
10/13/91     W, 13-6     Veterans Stad.      64,224
9/6/92        L,13-15     Veterans Stad.      63,513
1/3/93*      L, 20-36      Superdome        68,893
12/26/93    L, 26-37    Veterans Stad.     50,085
10/1/95  L, 10-15      Superdome      43,938
9/24/00  L, 7-21        Superdome      64,900
11/23/03  L, 20-33       Linc. Fin. Fld.     67,802
10/15/06 W, 27-24    Superdome    68,269
1/13/07 $ W, 27-24   Superdome    70,001
12/23/07 L, 23-38     Superdome    70,011
9/20/09     W, 48-22     Linc. Fin. Fld.    69,144
11/5/12  W, 28-13   MB Superdome 73,099
*1/4/14  W, 26-24        Linc. Fin. Fld.      69,144
New Orleans Saints photos of the locker room after the team's NFC Wild Card win against the Philadelphia Eagles on Saturday, January 4, 2014 (Photos taken by Michael C. Hebert)