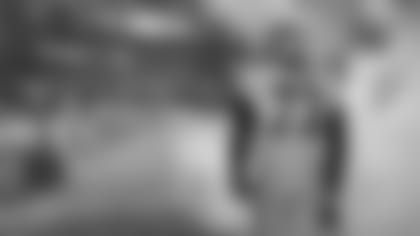 San Diego Chargers vs. New Orleans Saints
*Saints Initiatives: *Susan G. Komen
Sign up for the Komen New Orleans Race for the Cure between now and midnight on Tuesday, October 9th for your chance to win cool Saints memorabilia. Visit here for more details.
Title Partner Giveaway Item:  Pink Rally Towels
Uniform Color:  White Jersey, Gold Pants
Mercedes-Benz Superdome opens at 5:30 pm
Inflatables & Interactives (5:00-7:00pm)
*Join Zeta Tau Alpha in the Fight Against Breast Cancer
*Stop by Raising Cane's and register to win FREE Cane's for a Year or a Saints gift basket with autographed merchandise. Don't forget to pick up your free koozie!
*Al Copeland Foundation will be distributing pink koozies to the first 5,000 lucky fans in Champions Square to support the fight against breast cancer.
The Molly Ringwalds (4:45 - 6:45pm)
Former New Orleans Saints defensive lineman Derland Moore will appear at the Saints Hall of Fame Museum on Sunday, October 7 prior to the New Orleans Saints game against the San Diego Chargers from 5 p.m. to 6:30 p.m.
STAR-SPANGLED BANNER:Jordin Sparks
Jordin Sparks' road to stardom began at age 17 when she won the sixth season of "American Idol" and became the show's then youngest-ever winner. In the years that followed, she immersed herself in the studio and released two chart-topping albums. Sparks' self-titled debut sold more than 2 million copies worldwide, went certified platinum and yielded countless top 5 hit singles.
Zumba for Cancer Awareness
by Cancer Survivors and Supporters
At halftime, there will be a Zumba performance that will feature breast cancer survivors and supporters, Elmwood Fitness Center Zumba instructors and participants and Ochsner employees from the cancer services department.
Promotions & Special Presentations
*Mascots: Gumbo & Sir Saint
*Chevron Teachers of the Week
*Ochsner Philanthropy Presentation
*Louisiana Hall of Fame Check Presentation
*Honorary Captain: Kim Mallory
*Whitney Bank Jr. Captain
*People's Health Champion