Growing up in Metairie, it was Kristen Girault's dream to be a Saintsation.
She began dancing at the age of 3 and joined the Junior Saintsation program the first chance she could. She was a member of her high school dance team, the Carmelettes, at Mount Carmel Academy. After she graduated in 2009, she reached her dream while at LSU as she earned a spot on the Saintsations in 2010.
Along with performing for the Saintsations and studying at LSU, Girault was competing in beauty pageants. She was the first runner-up in Miss Louisiana Teen USA 2009 and 2010, and was in the top 10 of Miss Louisiana USA 2012.
After a number of strong finishes, Girault took the spotlight on Oct. 27, 2012 as she was named Miss Louisiana USA 2013 at the annual pageant at the Heymann Performing Arts Center in Lafayette, La.
Her life was a whirlwind after being crowned. The title quickly took over the three-year Saintsation's life as it became her full-time job to represent the state.
"I have received some incredible opportunities that I would not have gotten otherwise if not for this honor," said Girault. "I have been able to travel the state and met some people in a new way. Everything changes for you."
Girault took the national stage on June 16 when she competed in the 62nd Miss USA pageant. With more than 85 family members and friends cheering her on at the Theatre for the Performing Arts in Las Vegas, Girault made the first cut of the 51 contestants to earn a spot in the top-15 for Miss USA. After her showing in the swimsuit competition, she reached the top 10. She was eliminated after the evening gown competition.
Girault became the first Miss Louisiana to finish in the top 10 of the Miss USA contest since Ali Landry from Breaux Bridge won the Miss USA 1996 title.
"I wasn't too nervous," she said of the Miss USA contest. "It was weird but with the group of girls we had, we were very calm going into the show. It didn't hit me until right before I went on stage for the live telecast."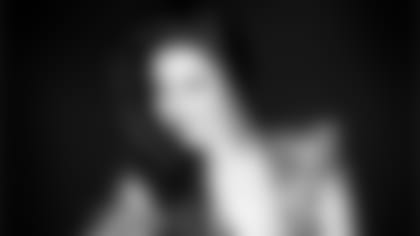 A little over a week since the Miss USA competition, Girault is still trying to recuperate from her state-wide tour but she is incredibly grateful for the experience.
"Everybody was nice after and asking if I knew how well my finish was historically in the competition and I would say 'Yes I do, but I really just want to sleep now,'" joked Girault.
During her time as Miss Louisiana, Girault has been a strong advocate for a healthy lifestyle and has stressed the importance of eating healthy and staying active. She has promoted numerous charities, including American Heart Association, Susan G. Komen Race for the Cure, Children's Miracle Network and Habitat for Humanity.
Girault credits her time with the Saintsations for helping her prepare for the rigorous responsibilities of being Miss Louisiana. As a Saintsation, the Metairie native would travel throughout Louisiana and the Gulf Coast for public appearances. During a number of those visits, Girault encouraged kids to keep up a healthy lifestyle through the NFL's Play 60 program. .
"Being on the (Saintsations) for three years definitely gave me the biggest workouts of my life, especially on gamedays," said Girault. "It prepared me physically for that. Making appearances in the city as a Saintsation helped me learn how to best represent my team and city, similar to my role now in representing the state. Going out and traveling the state was a breeze as Miss Louisiana because it became second nature for me due to my time as a Saintsation."
Things are beginning to slow down for Girault. In August, she will return to LSU Nursing School in New Orleans. She will continue her education there for two and half years. She plans to graduate with a bachelor's degree in nursing in 2015 and become a Registered Nurse.
Girault is not sure what the future holds after she finishes with school. However, if her young resume smothered in accolades is any indication, the sky is the limit for the 22-year old former Saintsation.