Saints Guards Jahri Evans and Carl Nicks were selected to the First Team and QB Drew Brees and TE Jimmy Graham were named to the Second Team of the Associated Press All-Pro squads, the AP announced Friday.
New Orleans' four AP All-Pro selections were also voted to the Pro Bowl.
Nicks and Evans' selection marks the first time both AP All-Pro guards came from the same team since 1953 (Detroit's Lou Creekmur and Dick Stanfel).
Lions WR Calvin Johnson and Vikings DE Jared Allen were the leading vote getters, each just one vote shy of being a unanimous pick.
One rookie made the squad: Arizona's Patrick Peterson was selected as the kick returner.
There were 16 players from the NFC and 12 from the AFC.
The Associated Press 2011 NFL All-Pro team selected by a national panel of 50 media members:
OFFENSE
Quarterback- Aaron Rodgers, Green Bay.
Running Backs- Maurice Jones-Drew, Jacksonville; LeSean McCoy, Philadelphia.
Fullback--Vonta Leach, Baltimore.
Tight End--Rob Gronkowski, New England.
Wide Receivers--Calvin Johnson, Detroit; Wes Welker, New England.
Tackles--Jason Peters, Philadelphia; Joe Thomas, Cleveland.
Guards--Carl Nicks, New Orleans; Jahri Evans, New Orleans.
Center--Maurkice Pouncey, Pittsburgh.
Placekicker--David Akers, San Francisco.
Kick Returner--Patrick Peterson, Arizona.
DEFENSE
Ends--Jared Allen, Minnesota; Jason Pierre-Paul, New York Giants.
Tackles--Haloti Ngata, Baltimore; Justin Smith, San Francisco.
Outside Linebackers--Terrell Suggs, Baltimore; DeMarcus Ware, Dallas.
Inside Linebacker--Patrick Willis, San Francisco; NaVorro Bowman, San Francisco, and Derrick Johnson, Kansas City.
Cornerbacks--Charles Woodson, Green Bay; Darrelle Revis, New York Jets.
Safeties--Troy Polamalu, Pittsburgh; Eric Weddle, San Diego.
Punter--Andy Lee, San Francisco.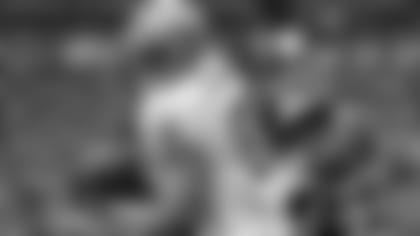 OFFENSE
Quarterback--Drew Brees, New Orleans.
Running Backs--Ray Rice, Baltimore; Arian Foster, Houston.
Fullback--John Kuhn, Green Bay.
Tight End--Jimmy Graham, New Orleans.
Wide Receivers--Larry Fitzgerald, Arizona; Victor Cruz, New York Giants.
Tackles--Duane Brown, Houston; Joe Staley, San Francisco.
Guards--Marshal Yanda, Baltimore; Logan Mankins, New England.
Center--Ryan Kalil, Carolina, and Nick Mangold, New York Jets.
Placekicker--Sebastian Janikowski, Oakland.
Kick Returner--Devin Hester, Chicago.
DEFENSE
Ends--Justin Smith, San Francisco; Jason Babin, Philadelphia.
Tackles--Geno Atkins, Cincinnatil Vince Wilfork, New England, and Richard Seymour, Oakland.
Outside Linebackers--Tamba Hali, Kansas City; Von Miller, Denver.
Inside Linebackers--Brian Cushing, Houston; London Fletcher, Washington.
Cornerbacks--Johnathan Joseph, Houston; Carlos Rogers, San Francisco.
Safeties--Ed Reed, Baltimore; Earl Thomas, Seattle.
Punter--Shane Lechler, Oakland.