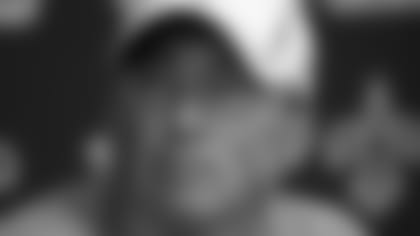 Offensive Coordinator Pete Carmichael
Is there any difference in evaluation in the game vs. practice?
"I think that when the lights go on, we'll see how these guys handle it. Obviously we really haven't had a full-on practice where we are tackling and stuff like that, so this is going to be more physical. Ball carriers are going to be taken to the ground. We are going to see ball security and all of those things. When the lights are on it's for real and that's what it's all about."
Does this extra game give you an added opportunity in the evaluation process?
"I think this is just another opportunity for us to look at these guys that are here. We have 90 guys in camp, and it gives us an opportunity to take a look at these guys and see how we feel about them."
Besides Drew Brees, is this really when you have to opportunity to take a look at and evaluate the other three quarterbacks?
"I think that's what the preseason is all about, getting some evaluations of these guys particularly and finding a game or two where they can each get a significant amount of playing time and see how the series' roll."
How solid is Chase Daniel at the number two quarterback position?
"We feel really comfortable with him. Obviously most of his playing time has come in the preseason the last couple of years and just filling in at the end of some games. From what we've seen, what we see in practice, we feel real comfortable with him. As far as in the classroom, he's on top of what we're doing."
You guys lot of depth at running back and wide receiver, so a lot of guys will also be trying to make a niche there in the game setting.
"Yeah I think we have a plan of how we are going to attack this game with the personnel and with who's playing where, when and what. It'll be similar to how we've done it in the past, but all of these guys are going to get an opportunity."
When you hear "Hall of Fame" what does it mean to be up there and also be able to play in that game? It seems like that's awfully special.
"Yeah I think so. I think its special for everybody, the players and the coaches alike. We are going to have an opportunity to go through the building and it'll be nice to see some of the Saints stuff they have there. It will be a good time and I think that it means a lot to the guys. "
What are you looking to accomplish and get out of this first preseason game?
"I think we've got to get our tempo going in and out of the huddle. It's really an opportunity to evaluate."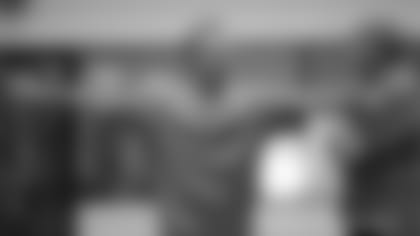 New Orleans Saints Defensive Coordinator Steve Spagnuolo
What is the feeling as you leave the practices from these last couple of days and get ready to go play these games?
"I think by nature coaches always feel like they didn't get enough work. So, I'm the same way. We have a long way to go. We have a lot of things to do. We looked a little sloppy out there today and there are some issues. But we'll get them ironed out, that's what practice is for. The one thing about playing in a game situation, it's a game, they keep score and we play to win, so it gives our guys an opportunity to go out there and compete and go play in a game situation. So we're looking forward to just being together, getting used to each other, how we work things on game day and taking step by step."
What are your expectations going into this game?
"That's a good one, I'm glad you asked that one first. When I visit with them (the defense) tonight it's going to be about fundamentals. The one thing we haven't done is tackle, tackle to the ground, I would put that first on the list. Then it would be getting off blocks. And probably the third thing for me would be communication. We're confident in the system that the guys are communicating enough confidently. And then things start to come together. So I'll be looking for those three things."
The way the practice is set up under the CBA, is tackling the one thing you miss the most from previous seasons?
"Unless I'm speaking out of turn here, we could go live. We just choose not to and I think that's a good thing because we're trying to keep our guys healthy. But again, on the defensive side, that's one of the most important things we do. And the only way we're going to get it right now, the way we structured it and the way Joe (Vitt) structured it and we agree with it is to get it in preseason games."
Is there any one game that you're looking to play a lot of man coverage so you can see who can play man to man?
"I think in the secondary that's one of the better ways especially on the perimeter at corner to evaluate what you have. Put them in there in situations. So we'll create those and do it but we have enough zone coverages in that we have to work on those too. To me zone coverage is just as important to see if guys will communicate and do what they're supposed to do. It all goes hand in hand. But your point is well taken."
What has this camp been like for you to work at defensive coordinator again?
"I'm loving it. First and foremost I consider myself a teacher. That's what I enjoy. I enjoy teaching, I enjoy the fact that hopefully we can put something together that can be real successful and the guys can enjoy it. So I'm enjoying that and certainly in the position I'm at now, I get to do more teaching."