Saints In the Community | New Orleans Saints | NewOrleansSaints.com
Player & Coach Foundations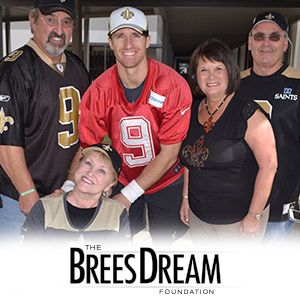 ​Brees Dream Foundation
The Brees Dream Foundation was founded in 2003 and is a reliable source of charitable funding globally. Our mission is to improve the quality of life for cancer patients and provide care, education and opportunities for children and families in need. Since our inception 12 years ago, we have contributed over $25,000,000 to charitable causes globally. We would not be where we are today without the endless support from our many partnerships and from those who donate to our cause daily. For that, we would like to personally thank all you who have donated your time, money, and effort into making the Brees Dream Foundation what it is today!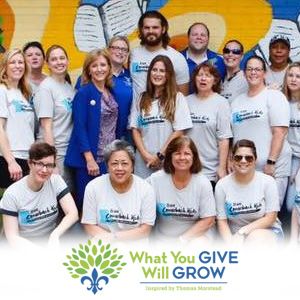 ​Morstead's What You Give Will Grow
The mission of What You Give Will Grow is to improve the lives of those in need through support of local causes and organizations in the New Orleans and Gulf South communities, with a strong focus on children's charities and cancer initiatives. Through What You Give Will Grow's efforts in the community, we hope to inspire others to join us in spreading a spirit of giving.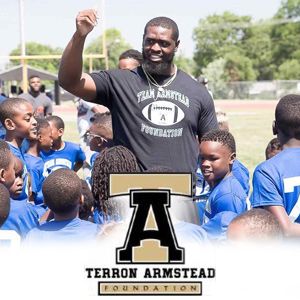 Terron Armstead Foundation
The mission of the Terron Armstead Foundation is to empower a generation of young people, with the necessary tools needed to become leaders in our community and the world.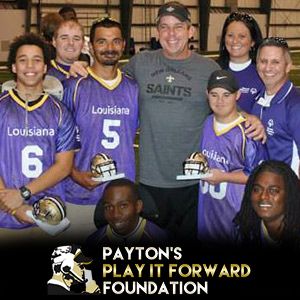 Payton's Play It Forward Foundation
Head Coach Sean Payton's Play It Forward Foundation was created in May of 2008 with the goal of raising funds and awareness for organizations fighting at the forefront for and children in need. This can include homelessness, education and educational needs, healthcare for uninsured and disabled, victims of domestic violence, as well as other social welfare needs.