New Orleans Saints Defensive Coordinator Dennis Allen
Local Media Conference Call
Friday, October 22, 2021
What makes the Saints so good when battling adversity?
"I think it's the organization. So, number one is having talented players to have success. Our personnel guys have done a great job of collecting talented players. This league's a league of attrition and what I mean by that is that injuries are going to happen in this league. You are going to have to be able to have backup players that can go in and play significant snaps over the season. Getting the right players in the building's been critical and I think our personnel guys have done a great job with that. I think Sean (Payton) does a great job of creating the mindset of the team and understanding we have a job to do. Our job is to go out and win football games regardless of what the circumstance may be. I think it's a credit to our assistant coaches who do a great job of developing these players on a daily basis. I saw where coach talked about this earlier in the week; we are constantly working to develop the players on our roster. If you are in the building and at practice with us, we're developing you to get ready to play in a game. The practice squad players are with us every day working with us to get better because you never know when your number is going to be called. With our culture, it starts at the top and through the assistant coaches, players and everybody. I think we all buy in to that. Honestly, that's life. In everything you do, if you're going to be successful, you're going to have to overcome obstacles. You can't allow things to get in your way to keep you from accomplishing what you set out to accomplish. There's a million excuses of why people in life can't have success. There's a million exit doors for people to take the easy way out. The successful people are the ones that recognize the challenges and figure out solutions instead of an excuse of why they could not get it done."
Is Seattle different schematically without Russell Wilson?
"I don't think so. They're very similar schematically in terms of the things they do. Obviously, when you lose a player of Russell Wilson's caliber that's a tough blow to overcome. Schematically against Pittsburgh I didn't see this vast change of philosophy in terms of what they want to do. Certainly, it was good to see how they operated with Geno Smith at quarterback and get a feel of that from an entire game plan standpoint. I think the core philosophy of what they want to do hasn't changed. There's a lot of the skillset, and I think that's what they thought about when acquiring Geno, he has a similar skillset to what Russell Wilson does."
How do you handle working Kwon Alexander back in the lineup with Pete Werner playing so well?
"Here's what we'll do. We'll let Kwon come back and start practicing and see where he's at, but at the same time we need to continue to develop Pete Werner . If and when Kwon is able to fully return playing, we'll cross that bridge. I think we need to continue to find snaps for everyone and develop all of these guys."
What do you want to be better at when it comes to pass rush and sack numbers?
"Well, certainly there's areas we need to continue to work to improve on. I don't know if I'll go into specifics on those things. I will say that the pass defense is a great example of team defense. I do think in terms of the running game, the fact that our corners are willing to tackle helps us in the running game. I do believe you can be a stout run defense if you play it properly with your front 7, whereas with pass defense, you can have the greatest coverage in the world, but if you can't rush the quarterback, it won't be successful. Vice versa, if you have the greatest rush in the world but no coverage, that won't work either. Look, really, sack numbers aren't what's critical for us. You have to be able to affect the quarterback and you have to be able to win situations in the game i.e., third down i.e., redzone, those are areas to this point we've done a pretty good job with. We're certainly looking for more ways to affect the quarterback."
Do you consider the pressure areas a concern area or no?
"Well, I think it's an area we need to try to work to get better at. It's certainly not to the standard it has been around here. How we figure out ways to affect the quarterback more is something we're constantly looking at but, do not lose sight of the main focus, which is that the best defenses are defined by points allowed. You can take all other stats you want to take and really, at the end of the day, pardon my French, you can stick them all the way up where the sun don't shine. That's really where to focus needs to be. There are other things that goes into winning and we pay attention to those things, but if you continue to play good situational defense and not give up the big play, you're going to win a lot of games. We'll have a good opportunity to win a lot of games."
Do you think there's room for the secondary to be even better when you get Marcus Davenport and David Onyemata back?
"I think there is room for our team to get better. You guys have heard me say, (how) the whole evaluation that goes on in the middle of the year drives me crazy. We are trying to improve. It's not about where we're at today. It's about where we're going and how we're getting there. Certainly, when you get players back like Onyemata, Davenport and (Kwon) Alexander, that's going to help you get better. But those aren't the cure-alls to the failures that you have. We need to continue to look at the scheme and the players and how we're coaching and all those things to get better. It's never a finished product."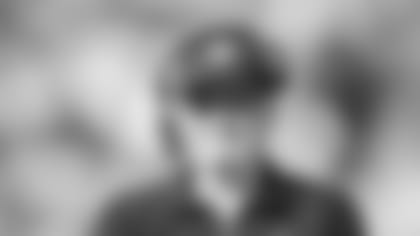 New Orleans Saints Offensive Coordinator Pete Carmichael
Local Media Conference Call
Friday, October 22, 2021
How much of Sean Payton's attention to detail plays a part in your extraordinary red zone success?
"Well, I think throughout the week you have a night where you get into redzone game planning, and you spend a lot of time on that. When we go out to the field and Sean's really specific with the details on splits and all that is so important and an opportunity for him to explain the purpose of the play and why we are doing something. There is a lot of time and detail that goes into that with the head coach and assistant coaches on staff. We have been balanced down there with running the ball. We have stayed out of negative plays. Sean always preaches that you do not want to have negative plays down there. I think that message from him is that being successful in the redzone really pays off."
Are those details with splits and things like that more important when the field gets smaller?
"I think it's something we pay attention to throughout for all plays really and not being afraid to mix it up. That's one thing Sean does say though is that everything is compressed down there (in the redzone) and you need to make sure you're in the exact spot we're supposed to be whether it's a pass or run play and communicating with each other to stay on the same page on handling certain looks."
I think you guys are 10-for-11 on third down in the redzone. Why are you so successful on third downs?
"From the beginning of when the players get here, and we get to our redzone install it's a repeated message from the head coach on what the expectation is in the redzone. He'll talk to the defense and the importance of it there and talk to the offense about being successful on third down and being able to continue a drive to have the opportunity to score."
Drew Brees stated on NBC that you guys on offense haven't found rhythm on first and second downs. How do you feel about the rhythm so far of this offense?
"I think as you evaluate the games it's getting better, but there's opportunities where everyone has to improve, starting with the coaching and working through plays in practice, executing and feeling good about them. That's an area we can be more consistent in for sure."
Are you unapologetic about being last in the NFL in passing attempts?
"I think Sean has a message to the team about what it's going to take to win that individual game. The number one thing is winning. Whatever it takes to do that is the most important thing."
What does the word identity mean to you guys?
"Well, I think it means having your core plays, what you feel good with, and having a mentality of what we like and what we feel good about. Having a core offense to set the tone and win games."
Has game planning over the weeks gotten easier to handle with Jameis Winston?
"I think there's some evolvement with that. The more and more experience you have with a player, those are areas we communicate every week to see where things have gone well. We just got off the bye week to see what areas of our offense need improvement. Yes, I would agree with that question."
What's your general evaluation been of Jameis Winston through the first five games of the season?
"I think we've thrown well on third down in the redzone. We maybe haven't had the overall total numbers, but he's throwing the ball downfield, and he's been smart finding the checkdowns when necessary. Early in the season some teams have forced us to do that, and I think he's done that well. He's played well and continuing to progress."
Do you remember a lot about the Colts game 10 years ago scoring 62 points?
"I think as you go through, the longer I have been here, you remember the games and what happens, but you forget the years especially with playing Carolina, Atlanta and Tampa twice a year. Sometimes you'll look for a play and say 'we ran that against Atlanta' but not remember the year. That is the one thing, Sean is unbelievable with his memory and being able to say whatever year it was we ran a play. I think that was a strength of Drew Brees too. He could tell you the quarter a play was run and all that stuff. It just continues to evolve."
Does a play caller ever find a zone in a situation like that (Colts game)?
"I think that the players made a ton of plays. We caused a ton of turnovers and had good field position. It was one of those nights where everything was going right. We ran the ball well and didn't have many third down situations which made it easier. Running the ball well is a coordinator's best friend. So, I think our special teams played well, our defense had some turnovers, and it was just one of those nights."