Finally!!! A break in the weather.
Thursday's practice was the last day of your Saints' mini-camp, and it was significantly cooler and breezier.
There was a much bigger crowd on hand compared to the previous two days. A big thanks has to go out to all our fans that made it out this week. The team appreciates y'all braving the heat and constantly reminding us of your infinite love and support.
I think our team made great strides this week, but make no mistake about it, we have a long way to go. Specifically, new Defensive Coordinator Coach Spags is installing a completely new defense.
Also, we have roughly 30 drafted and undrafted rookies. They are trying to make the transition from collegiate amateurs to NFL professionals, learn their new playbooks, all while continuing to get stronger and faster. That is a lot to put on the plate of a 21-23 year old. I can assure you all that the veterans are trying to get these young guys up to speed.
In 2009, Malcolm Jenkins made great contributions as a rookie.
In 2010, late in the season, Jimmy Graham gave us flashes of what was soon to come.
In 2011, Cam Jordan, Mark Ingram and Isa Abdul-Quddus all made plays in their rookie campaigns.
In 2012, who will it be???
Bottom line, this Saints team will need young guys to step up if we are to have the kind of success we are all hoping for and expecting -> having a home game on February 3, 2013. And with a veteran team that is accustomed to winning, now is the time!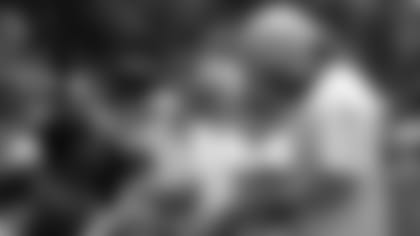 We will have one more week of OTAs (June 11-14.) After this, the guys will have five weeks to get mentally, physically and emotionally rested. Once training camp begins, a six-month grind will ensue. We will need all hands on deck - that includes our fans. We need to come together like never before!
Thomas "The Leg" Morstead
Continue to follow Morstead on his social media outlets: